Top Contenders and Sleepers for the 2021 NFL MVP Award – Week 7 Update

The 2021 NFL season isn't quite to the halfway point, but the MVP race is so intense that we couldn't wait to update things.
At this point in most years, we have one of two players that separate themselves. This season, that's not the case.
Right now, there are about seven or eight players that could realistically win MVP. Who are they and what are the odds? Let's check things out.
Latest 2021 NFL MVP Odds
Josh Allen winning MVP and the Buffalo Bills winning the Super Bowl were both popular preseason bets. So far, I'd say both are in a good spot.
Kyler Murray has the Arizona Cardinals 7-0, but a Thursday night matchup with the Green Bay Packers could change his MVP odds.
With three other players under (+1000) odds, the competition is at an all-time high. Because of that, I want to look at both contenders and sleepers.
2021 NFL MVP Contenders
Josh Allen is the favorite, but multiple players are within striking distance.
Here is a breakdown of the top contenders.
Josh Allen (+400)
Last season, Josh Allen had a breakout year that saw him finish second in MVP voting. This season, Allen is on pace to put up even better numbers.
Allen's 2021 season got off to an iffy start with a pair of subpar performances. To be fair, the Buffalo Bills didn't need him to do much in their 35-0 victory in Week 2.
Allen's MVP campaign began in Week 3 against the Washington Football Team. He passed for a season-high 358 yards and four touchdowns.
Following another blowout victory, the Bills went on the road in Week 5 to take on the Kansas City Chiefs. Everyone knew Allen and the Bills had to beat Kansas City if they wanted to be taken seriously. Well, they did just that behind this performance from Allen.
15/26
315 passing yards
3 passing touchdown
59 rushing yards
1 rushing touchdown
That allowed the Bills to pass Kansas City as Super Bowl favorites.
While the Bills lost the following week, Allen had another great game with 353 yards and three touchdowns.
Because the Bills had their bye, Allen's numbers aren't as high as other MVP contenders. He does however rank top five in QBR.
If Allen leads Buffalo to the No. 1 seed in the AFC, he has a great chance to win MVP.
Kyler Murray (+450)
Kyler Murray has put up good, not great numbers in his first two seasons. Coming into the season, people had the Arizona Cardinals third or fourth in the NFC West.
Behind Murray, they are the best team in football.
He kicked off the season with 289 yards and five total touchdowns. In Week 2, Murray had 400 yards and four total touchdowns.
Following a road victory over the Jacksonville Jaguars, Murray had his toughest matchup of the season against the Los Angeles Rams. He threw for 268 yards and two touchdowns in the Cardinals 38-20 victory.
Two weeks later, he went on the road and had this performance against the Cleveland Browns.
20/30
229 yards
4 touchdowns
If people weren't taking him or the Cardinals seriously, they are after that performance.
A victory over the Houston Texans has the Cardinals a perfect 7-0.
Right now, Murray ranks top five in passing yards, passing touchdowns, QBR, and passer rating. He also leads the league with a 73.5 completion percentage.
It's very unlikely the Cardinals will finish undefeated. If Murray can keep up his pace and lead Arizona to 13 or 14 wins, it'll be hard to make a case against him.
Dak Prescott (+500)
Following a devastating ankle injury last season, Dak Prescott made his return to the field in Week 1. Going up against the defending Super Bowl champions, Prescott passed for 403 yards and three touchdowns.
Week 2 was a bit of a letdown with 237 yards and no touchdowns. Since then, Prescott has done nothing but score.
Over his next two games, we didn't see a ton of yards but he threw for seven touchdowns and zero interceptions. His yardage total came back up in Week 5 with 302 and three touchdowns.
In Week 6, the Dallas Cowboys had a battle with the New England Patriots. The game went to overtime, when Prescott threw the game-winning touchdown pass to CeeDee Lamb.
Here are his final numbers from that game.
36/51
445 yards
3 touchdowns
When it mattered most, Prescott stepped up. That's the kind of thing that separates the good players from the great ones.
Like Josh Allen, Prescott has already had his bye, so his numbers aren't as good as others. Still, he ranks top five in completion percentage, passing yards per game, and passer rating.
With Prescott leading the offense, Dallas looks like a serious Super Bowl contender.
Tom Brady (+750)
What more can you say about Tom Brady? Everyone is waiting for the 44-year-old to slow down but it hasn't happened in 2021.
Brady kicked off the 2021 season with 379 yards and four touchdowns. In Week 2, he went for 276 yards and five touchdowns.
The following week, Brady only threw for one touchdown. You might think, down game? Nope. He passed for a season-high 432 yards.
Following a rain game in Foxboro, Brady returned to his dominant ways with 411 yards and five touchdowns against the Miami Dolphins.
Over his last two games, Brady has failed to clear 300 yards. On the other side, he has six touchdowns.
With all that, let's check out Brady's numbers and see where they rank.
67.0 completion percentage (15th)
2,275 yards (1st)
21 touchdowns (1st)
7 QBR (2nd)
2 (8th)
Now people are going to try and discredit Brady because of his receiving core. While it might be the best in the league, all the other players we talked about have All-Pro caliber receivers.
The Tampa Bay Buccaneers offense continues to fire on all cylinders. If that continues, Brady will remain right in the thick of the MVP race.
Matthew Stafford (+800)
Arguably the biggest move of the offseason came when the Los Angeles Rams acquired Matthew Stafford. So far, the move has paid dividends for both sides.
Stafford's Rams career began with a 321-yard, three-touchdown performance against the Chicago Bears.
Two weeks later, Stafford and the Rams handed the Tampa Bay Buccaneers their only loss of the season. Stafford led the Rams offense with these numbers.
27/38
343 yards
4 touchdowns
Following a loss to the Arizona Cardinals, Stafford bounced back with a season-high 365 yards. He backed that up with 251 yards and four touchdowns against the New York Giants.
His most recent performance came against his former team. Stafford did what he has done all season and put on a show. He threw for 334 yards and three touchdowns in the Rams victory.
For the season, Stafford has 2,172 yards, 19 touchdowns, and four interceptions. His 78.7 QBR leads the league and his 116.7 passer rating ranks fourth.
Stafford has had a lot of great years in his career. If he keeps up his current pace, he'll clear 5,000 yards and 45 touchdowns. Could he win his first Super Bowl title this season?
With the Rams status as Super Bowl contenders, Stafford looks like an MVP.
Potential NFL MVP Sleepers
There is so much competition for MVP this season that I couldn't limit it to the five favorites.
Let's check out a few sleepers that present great value.
Justin Herbert (+1800)
Justin Herbert surprised a lot of people last season with his fantastic rookie season. This season, we've seen Herbert evolve into an MVP-caliber player.
Herbert's season didn't get off to the best of starts. He passed for 337 and 338 yards in each of his first two starts, respectively, but he also had two touchdowns and three interceptions.
From there, Herbert's MVP campaign began.
Take a look at his numbers from the ensuing three games.
| | | | |
| --- | --- | --- | --- |
| | Completions/Attempts | Passing Yards | Touchdowns |
| Week 3 (Kansas City Chiefs) | 26/38 | 281 | 4 |
| Week 4 (Las Vegas Raiders) | 25/38 | 222 | 3 |
| Week 5 (Cleveland Browns) | 26/43 | 398 | 5 |
He perfectly executed the game-winning drive against the Kansas City Chiefs. In Week 5, Herbert led the Los Angeles Chargers back from a 14-point second-half deficit.
At the time, Herbert was among the top players for MVP. If I had to guess, his poor Week 6 performance probably caused a drop in his odds.
Herbert threw for a season-low 195 yards in the Chargers 34-6 loss to the Baltimore Ravens.
Even with the bad performance, his 295.2 passing yards per game ranks sixth.
The Chargers look like a legit contender in the AFC. If Herbert leads them to 12 or 13 wins, he could find himself back in the MVP race.
Lamar Jackson (+2500)
From a pure value standpoint, I think Lamar Jackson is the best bet to win MVP. Honestly, I don't know how his odds got this high.
Jackson and the Baltimore Ravens offense had a disappointing performance in Week 1. In Week 2, Jackson finally defeated his kryptonite in Patrick Mahomes and the Kansas City Chiefs. Jackson had 239 passing yards, 107 rushing yards, and three total touchdowns.
Over the next two weeks, he passed for over 280 yards and a touchdown in Baltimore wins.
In Week 5, Jackson had the best passing game of his career. Check out the numbers.
37/43
442 passing yards
4 touchdowns
62 rushing yards
Everyone knows Jackson for his rushing ability. However, he erased a 16-point fourth-quarter deficit with his arm.
Jackson's numbers came down a bit in his last two games, but he still has the Ravens 5-2.
We don't expect Jackson to have a lot of passing yards, but his 1,943 this season ranks seventh. His 277.6 passing yards per game would crush his previous career high of 208.5.
Baltimore looks like one of the best teams in the AFC. Jackson probably needs more touchdowns to jump back into the MVP race, but we know he is capable.
Derrick Henry (+2500)
If any non-quarterback can win MVP, it's Derrick Henry. Henry won Offensive Player of the Year last season after rushing for 2,027 yards and 17 touchdowns. Somehow, he looks even better this year.
The Tennessee Titans had a terrible season opener. Henry only had 58 rushing yards, which truthfully, is a pretty good worst game. From there, we saw King Henry take over.
In Week 2, he went off with 35 carries, 182 rushing yards, 55 receiving yards, and three touchdowns. Those all marked season highs.
Following a 113-yard rushing game, Henry went to work on his MVP status.
| | | | |
| --- | --- | --- | --- |
| | Carries | Rushing Yards | Touchdowns |
| Week 4 (New York Jets) | 33 | 157 | 1 |
| Week 5 (Jacksonville Jaguars) | 29 | 130 | 3 |
| Week 6 (Buffalo Bills) | 20 | 143 | 3 |
Tennessee as a team was looking for a big win in their matchup against the Buffalo Bills. They achieved just that behind Henry's big performance.
Last week, he had 86 yards against the Kansas City Chiefs.
Right now, Henry leads the league with 191 carries, 869 rushing yards, 10 rushing touchdowns, and 124.1 rushing yards per game. If he keeps up this pace, he'll rush for 2,110 yards and 24 touchdowns.
Just keep in mind the most rushing yards in a single season is 2,105.
NFL MVP Race in 2021
It might just be me, but I can't remember an MVP race this competitive this far into the season.
Maybe in four or five weeks, we'll see a player or two separate themselves from the pack. Until then, we should all enjoy watching this battle.
Depending on who you like to win MVP, this could be a great time to place your bet. You can place that bet at one of the top NFL betting sites.
AUGUST
Casino of the Month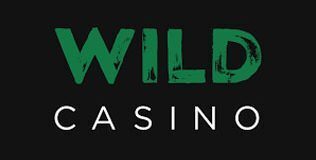 Welcome Bonus
250% up to $5,000
Read Review
Visit Site