Top Contenders and Sleepers for the 2021-22 NHL Hart Memorial Trophy – December Update

The Hart Memorial Trophy goes to the best player in the NHL. As we close in on the first two months of the 2021-22 NHL season, a few players have separated themselves as top contenders for the award.
There is still plenty of time left in the season, but it's hard to see these players falling out of the race.
Before discussing each candidate, let's check out the odds for the 2021-22 Hart Memorial Trophy.
Latest 2021 NHL Hart Memorial Trophy Odds
How often do you see teammates top the list for MVP? That's precisely what we have with Connor McDavid and Leon Draisaitl.
Both players have been phenomenal for the Edmonton Oilers. McDavid came into the season as the Hart Memorial favorite, while Draisaitl has made a big jump from his (+1600) preseason odds.
Alex Ovechkin is off to a great start and has the best chance to jump Edmonton's stars.
With the disparity in the odds, I want to look at the top contenders and sleepers.
2021 NHL Hart Memorial Trophy Contenders
Needless to say, three players have separated themselves in the MVP race. Let's discuss their chances.
Connor McDavid (+150)
Before he stepped foot in the NHL, most people considered Connor McDavid a future Hall of Famer. Even at a young age, the 24-year-old has established himself as the best player in the NHL.
Last season, McDavid became the second player in NHL history to win the Hart Memorial Trophy unanimously. He recorded 33 goals, 72 assists, and 105 points. He became the first player in 25 years to record 100 points in less than 55 games.
This season, McDavid looks poised to have an even better season.
McDavid had at least two points in his first seven games. That includes a hat trick in the second game of the season.
His pace slowed a bit in November, but he still began the season with at least one point in his first 17 games.
All in all, here are his stats on the season.
14 goals
22 assists
36 points
He leads the league in assists and is top five in goals and points.
Last season, McDavid averaged 1.88 points per game. That is the best mark of the 21st century. This season, McDavid is averaging 1.8 points. It's crazy how successful he has been.
If he continued his pace, he would record 57 goals, 60 assists, and 117 points. That would set a new career-high in goals and points.
Even with McDavid's success, the Edmonton Oilers haven't made a deep playoff run. In McDavid's six seasons with the team, only once have they made it past the first round. They've also missed the playoffs three times.
Right now, Edmonton is only one point behind the Calgary Flames in the Pacific Division.
It's already going to be tough to make a case against McDavid. If Edmonton has a good record, McDavid might have this award in the bag.
Leon Draisaitl (+300)
Well, we talked about the Edmonton Oilers and their team success. Connor McDavid would have a strong case, but what about his teammate?
As great of a season McDavid has had, Draisaitl has better numbers.
He came firing out of the gates with 11 points in his first five games. That stretch included a pair of two-goal games.
In November, his scoring didn't slow down. In fact, it looks like it sped up.
Draisaitl had at least two points in eight of his first ten games of the month. He scored two goals in five of those ten games. A few games ago, Draisaitl had his third game with four points.
Check out his numbers on the season.
20 goals
20 assists
40 points
He barely trails McDavid in assists, but he has the edge in goals and points. He also leads the league in both categories.
In 2019-20, Draisaitl won the Hart Memorial Trophy after recording 43 goals, 67 assists, and 110 points. Those numbers came in a shortened season.
If he somehow kept up this pace, Draisaitl would score 80 goals and 80 assists. I will go out on a limb and say that won't happen, but it's fun to show you the numbers.
There's still a lot of hockey left, but it'll be interesting to see who people view as the Oilers best player. Both Draisaitl and McDavid make a significant impact, but only one can win the Hart Memorial.
According to the sportsbooks, McDavid has a slight advantage. Draisaitl will need to keep up this pace to hang with him.
I'm sure we'll see some more clarity as the season moves along. Keep an eye on the odds moving forward.
Alex Ovechkin (+750)
Among non-Edmonton Oilers players, Alex Ovechkin has the best chance to win the Hart Memorial. Ovechkin has won the award three times, but his last one came in 2013-14.
When you look at the numbers, Ovechkin may be having one of his best seasons yet.
The 36-year-old got off to a hot start with two goals and two assists in the Washington Capitals season opener. For the remainder of the month, that goal-scoring pace never slowed down.
He scored at least one goal in six of his next seven games.
Once the goal-scoring slowed down, Ovechkin began to pick up the pace with his assists. In his first seven games of November, he had eight assists.
Here are his numbers through 23 games.
19 goals
18 assists
37 points
With Ovechkin, all the rave is with his legendary goal scoring. As of this writing, he has the fourth most career goals. There's a good chance he moves into third by the end of the season as he tries to chase Wayne Gretzky.
Truthfully, Ovechkin's goal-scoring has never slowed down. For me, it's more impressive to see his assist and point total.
Ovechkin hasn't cleared 40 assists in a season in 10 years. Even if his pace slows down, he should clear that mark with ease. In turn, he should have an excellent opportunity to clear 90 points.
His big season is the primary reason I believe the Capitals are among the top sleepers to win the Stanley Cup.
The Capitals are firing on all cylinders right now, and Ovechkin is leading their offense. It'll be fun to watch him pursue the goal-scoring record and try and win the Hart Memorial Trophy for the fourth time in his career.
Potential NHL Hart Memorial Trophy Sleepers
I know it seems like the top contenders have this award in the bag, but anything can happen.
Let's check out some sleepers that present value.
Nazem Kadri (+2000)
Nazem Kadri has never made the all-star team in his 13 seasons in the NHL. Is it possible for Kadri to go from that to Hart Memorial Trophy winner?
The Colorado Avalanche came into the season as the favorite to win the Stanley Cup. The primary reason for that was Nathan MacKinnon. However, MacKinnon has missed time with an upper-body injury.
That opened the door for Kadri.
He didn't make much of an impact with three goals and three assists in October. In November, we saw Kadri emerge as one of the top players.
4 goals
17 assists
21 points
Kadri played in 10 games in November. He recorded at least two points seven times, including four games with 3+ points.
Overall, Kadri has seven goals, 20 assists, and 27 points. He isn't much of a goal scorer, but his assists and points rank inside the top five.
It's been a breakout season for the veteran. As I mentioned before, he has never made the all-star team. His previous career-high in assists and points are 30 and 61, respectively.
Right now, Kadri is on pace for 91 assists and 123 points. It's very unlikely that happens, but there's no doubt he will top his career highs.
He has done a great job keeping the Avalanche afloat. They came into the season with high expectations but got off to a slow start. Even without MacKinnon, Kadri has helped them win seven of their last eight games.
I'm a big believer in team success affecting who wins the Hart Memorial. It's unclear if Kadri will keep up this pace with MacKinnon back in action.
Either way, he has done enough to earn our respect. Right now, he is a top contender for the Hart Memorial Trophy.
Andrei Vasilevskiy (+3300)
Only once in the last 15 years has a goalie won the Hart Memorial Trophy. It's unlikely we will see that this season, but for the value, I figured why not go with the top goalie.
For the record, I think Jack Campbell is the best goalie this season, but he didn't have any odds, so we can settle for Andrei Vasilevskiy.
Vasilevskiy won the Vezina Trophy, given to the best goaltender in 2018-19, with a 2.40 goals-against average and .925 save percentage. This season, his numbers are slightly better.
It was a rough start for Vasilevskiy, as he allowed 3+ goals in four of his first five games. Since then, he has allowed more than two goals in three of his 12 starts. That includes a pair of shutouts.
Here are his overall stats this season.
10-4-3
2.15 goals-against average
.926 save percentage
2 shutouts
Despite not having the best goalie numbers, Vasilevskiy is the favorite to win the Vezina Trophy. I think a lot of that has to do with his history and ability to get hot at any time.
In the playoffs last season, Vasilevskiy had a 1.90 goals-against average in 23 games. He also showed the ability to rise to the occasion. He had a shutout in all four of their series-clinching games.
The Tampa Bay Lightning are among the best teams in the NHL, and they don't have a clear MVP player with Brayden Point and Nikita Kucherov missing time.
Right now, Vasilevskiy is their best chance to win the Hart Memorial Trophy.
I know it's unlikely a goalie wins it, but hey, there's a reason he is a longshot. Don't be afraid to take a chance with this value bet.
NHL Hart Memorial Trophy Award Race in 2021-22
It's still early in the season, but Connor McDavid, Leon Draisaitl, and Alex Ovechkin have separated themselves from the pack. Their numbers show they are the clear favorites.
However, we still have 55-60 games remaining. If any of those players miss time, that could open the door for someone like Nazam Kadri or someone else.
I like the three favorites right now, but feel free to take a chance on another player.
As always, you can place your bet at the top NHL betting sites.
September
Casino of the Month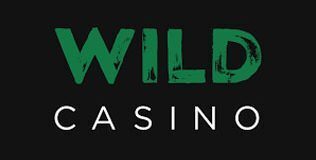 Welcome Bonus
250% up to $5,000