Top Contenders for the 2021 NASCAR Championship 4

Now that the 2021 NASCAR Cup Series season is officially halfway over, we have enough stats and data to accurately predict who will make the Championship 4 at the end of the season.
For those who don't know, the NASCAR playoffs consist of four rounds. They start with 16 drivers, go down to 12, then eight, then four.
In the final race, the Championship 4 drivers all start with the same number of points. Whoever finishes highest of the four drivers wins the championship.
Let's break down the biggest threats for the 2021 NASCAR Championship 4.
Kyle Larson
Kyle Larson joined Hendrick Motorsports this season following seven years with Chip Ganassi Racing. Larson finished between sixth and ninth in the standings from 2016-2019. He also won six races in that span.
Everyone always said Larson would be unstoppable once he got into better equipment. That's exactly what happened this season.
Larson had five top 10 finishes in his first six races this season, including a win at Las Vegas Motor Speedway. He dominated the race, leading 103 of 267 laps. He had another dominant car at Atlanta Motor Speedway, leading 269 of 325 laps. However, he finished second after Ryan Blaney passed him late in the race.
Larson hit his lone rough patch of the season, finishing outside the top 15 in four of his next five races. He fell from second to ninth in the points, 144 points behind leader Denny Hamlin.
From there, Larson has been on an absolute tear. He had three consecutive runner-up finishes. Larson led 264 laps in one of those races before losing the lead on pit road to teammate Alex Bowman.
Larson followed that up by becoming the first driver since Brad Keselowski in 2018 to win three consecutive races.
A big part of NASCAR betting strategy is recent form, and Larson's has been immaculate as of late.
He dominated each race, leading 327 of 400 laps at Charlotte Motor Speedway, 54 of 90 laps at Sonoma Raceway, and 264 of 300 laps at Nashville Superspeedway.
Larson even won the All-Star Race in that stretch. However, it wasn't a points race, so it didn't count towards his win streak.
Larson was a turn away from becoming the first driver since 2007 to win four consecutive races, but he blew a tire while leading on the final lap at Pocono Raceway. He finished that race ninth, and came back the next day with a second-place finish. That gives Larson seven top-two finishes in his last eight races.
His strong performance allowed him to move up to second in points, two points behind Hamlin. Larson has a series-high four wins, 12 stage wins, and 42 playoff points. He leads the playoff standings by 19 over Martin Truex Jr.
With races at Atlanta and Michigan International Speedway left in the regular season, Larson has a great chance to pick up some more playoff points. Once in the playoffs, he has a host of excellent tracks.
The playoff points alone will carry Larson through the round of 16, so I won't even worry about that.
The round of 12 could get dicey with Talladega Superspeedway, but there's also Las Vegas and the Charlotte Roval. Larson already won at Las Vegas this season, and he nearly won at the Charlotte Roval in 2018.
In the round of 8, there's Kansas Speedway, Texas Motor Speedway, and Martinsville Speedway. Larson led 132 of 267 at Kansas this season before falling back late. He won the All-Star Race at Texas, and finished fifth at Martinsville.
I know people say there's no value in betting the favorite, but if Larson keeps up his torrid pace in the second half, he'll be unbeatable.
Chase Elliott
Chase Elliott made the playoffs in his first four seasons, finishing between fifth and 10th. Elliott took the next step and won the championship in 2020 after winning three of the final five races.
Elliott kicked off his title defense with a second-place finish in the Daytona 500. He had the dominant car at the Daytona Road Course, leading 44 of 70 laps. Unfortunately, Elliott wrecked late, leading to a 21st place finish.
His season went downhill from there. He finished outside the top 10 in five of his next eight races. While he did have a runner-up finish at Martinsville Speedway, it was still disappointing to see him struggle to finish top 10. Elliott was eighth in points after 10 races.
He really found his groove over the next six races. Elliott finished in the top 10 in all six races, including three straight top-two finishes. Elliott won the inaugural race at Circuit of the Americas to pick up his first win of the season. He climbed all the way up to third in the standings.
In his last three races, it's been a series of misfortunate events for Elliott.
He crossed the line in 13th at Nashville Superspeedway but was disqualified after the race for having five loose lug nuts. NASCAR credited him with a 39th place finish.
Elliott rebounded nicely from early damage to finish 12th in the first Pocono race. He finished 27th the next day after contact with Christopher Bell caused a flat tire for Elliott. The incident happened while running inside the top three.
With his recent struggles, Elliott has dropped to sixth in the standings, 128 points behind Denny Hamlin. Elliott has just one win, one stage win, and 11 playoff points. He sits eighth in the playoff standings, eight points behind fourth place Kyle Busch.
Now I understand he's been struggling lately, but I don't think it'll last. Three of the final seven races of the regular season are on road courses. Elliott is the king of road courses, winning six of his 15 career starts on them.
Seriously, just look at his last eight trips to a road course.
2nd at Sonoma (2021)
1st at COTA (2021)
21st at Daytona (2021)
2nd at Daytona (2021)
1st at Charlotte Roval (2020)
1st at Daytona (2020)
1st at Charlotte Roval (2019)
1st at Watkins Glen (2019)
One of those road courses left on the schedule is Watkins Glen International. Elliott won the last two races there, leading a combined 132 of 180 laps.
The road courses give him an excellent chance to pick up more playoff points.
Once the playoffs start, Elliott has strong tracks like Darlington Raceway and Bristol Motor Speedway in the round of 16. In the round of 12, he gets the Charlotte Roval. Elliott won the last two races there.
Elliott should have a great chance to win in the round of 8. He has Kansas Speedway, a place he won in 2017, and Martinsville. Elliott dominated that race last season, leading 236 of 500 laps to win his way into the Championship 4.
Hendrick Motorsports' cars are just too strong right now. There's no way Elliott is going to continue to struggle. I expect him to heat up soon.
Denny Hamlin
Denny Hamlin looked to be in prime position to win his first championship in both 2019 and 2020. However, things didn't go his way in the championship race. Hamlin finished fourth in the standings both seasons.
Hamlin has been extremely consistent so far in 2021. He began the season with eight top-five finishes in his first nine races. The only issue was he couldn't close the deal with a win.
He led 98 of 200 laps in the Daytona 500, 276 of 500 laps at Martinsville Speedway, and 207 of 400 laps at Richmond Raceway. Three dominant races that he couldn't win. Hamlin led the point standings by 81 points after nine races.
Since his strong start, it's been a good but not great stretch. In his last 10 races, Hamlin has just two top-five finishes with five finishes outside the top 10. His 81-point lead is now down to two points thanks to an unprecedented run from Kyle Larson.
I'm not going to say Hamlin is struggling because he's still running better than most drivers, but he isn't running as strong as he should be. He should be competing for wins week in and week out, not battling for sixth.
He nearly won his first race of the season at Pocono Raceway but he ran out of gas while leading with two laps to go. Hamlin went on to finish 14th.
Surprisingly, Hamlin has yet to win this season, but he does have five stage wins and 20 playoff points. He gets a big boost in playoff points because the regular-season champion gets 15.
The problem is he might lose that lead to Larson. Hamlin sits third in the playoff standings, just five points above fifth-place Alex Bowman.
The odds to win this year's Championship aren't bad for Hamlin at all. Check out the latest pricing over at Sportsbetting.ag.
Kyle Larson (+190)
Martin Truex Jr. (+700)
Chase Elliott (+750)
Denny Hamlin (+750)
As you can see, Hamlin is still very much in this thing.
In terms of the regular season, Hamlin's best chance to pick up some playoff points is at New Hampshire Motor Speedway and Michigan International Speedway. He has a pair of runner-up finishes at each track since 2019. He should also be a factor in the road course races.
With Darlington Raceway and Richmond in the round of 16, Hamlin should have no problem advancing to the round of 12. Talladega Superspeedway is the true wildcard in that round, but Hamlin won that race last season. He is one of the best superspeedway racers in the Cup Series.
For the round of 8, Hamlin won at Kansas Speedway and Texas Motor Speedway in 2019. He had the best car at Martinsville this year before falling back to third late.
Right now, the biggest thing for Hamlin is picking up his first win of the season. Once that's out of the way, he can set his sights on his first career championship. At age 40, Hamlin is running out of time to capture that elusive hardware.
Martin Truex Jr.
Martin Truex Jr. missed the Championship 4 last season for the first time since 2016. Before last season, Truex won the championship in 2017, and went on to finish second in 2018 and 2019.
Following the down season in 2020, people wondered if Truex's championship days were behind him. So far in 2021, it's been a tale of two stories for Truex.
Truex got off to a great start, finishing top 10 in four of his first six races. He won the fifth race of the season at Phoenix Raceway after leading the final 25 laps.
CHECKERED FLAG: @MartinTruex_Jr becomes the fifth winner of 2021 in five races!

He's victorious at @phoenixraceway ?! pic.twitter.com/IArjMP7zdF

— NASCAR (@NASCAR) March 14, 2021
Truex was dominant the following week at the Bristol Dirt Race. He led 126 of 253 laps before a late flat tire dropped him back to 19th.
He became the first two-time winner of the season the next week at Martinsville Speedway. Truex passed teammate Denny Hamlin with 16 laps to go to score the victory.
He finished top five in two of his next three races before picking up his third win of the season. Truex dominated at Darlington Raceway, leading 248 of 293 laps. He was second in the points, 75 points behind Hamlin after that.
Unfortunately, this is where Truex's season goes downhill. In his last seven races, he has just one top 10 finish.
Outside of a third at Sonoma Raceway, Truex hasn't been a factor to win any races lately. His struggles dropped him from second to seventh in the standings, 155 points behind Hamlin.
Thanks to his early season success, Truex sits second in the playoff standings, eight points ahead of fifth place Alex Bowman. Truex has three wins, four stage wins, and 23 playoff points for the season.
His team has struggled mightily lately, but I think we'll see them turn it around soon. Outside of Chase Elliott, Truex is the best driver on road courses.
The three road courses coming up should give him a chance to pick up some strong finishes. His early-season wins don't put him in a pressing need for playoff points, but they'd be helpful.
With races at Darlington and Richmond Raceway, Truex should cruise through the round of 16. If he can survive the uncertainty of Talladega Superspeedway, he should be good in the round of 12.
Once the round of 8 starts, it's all about Martinsville. Truex has won three of the last four races there, including the playoff race in 2019 where he led 464 of 500 laps. He also has Kansas Speedway, a track that he won twice at in 2017.
The next seven races are going to be big for Truex. If he can get back to his early-season success, he'll no doubt be one of the championship favorites. If not, I think he'll be in trouble.
Betting on NASCAR's Championship 4 in 2021
I really like this group of drivers. You've got the two most dominant drivers this season in Kyle Larson and Martin Truex.
Then, you've got the consistency of Denny Hamlin. Finally, Chase Elliott drives for the best team in NASCAR and is hungry to defend his title.
If you're betting on the 2021 Championship 4, or NASCAR in general, these are undeniably the top drivers to look to first.
Of course, I'd still do your research, and consider the other top contenders. To brush up on the other viable threats, be sure to check out the latest 2021 Championship odds at the best apps for betting on NASCAR.
Beyond that, it's worth noting that there is still a lot to be figured out. The final seven races of the regular season will really tell which drivers are serious contenders and which ones are not.
AUGUST
Casino of the Month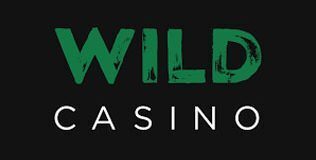 Welcome Bonus
250% up to $5,000
Read Review
Visit Site