Jonathan Duhamel and Canada's Top Poker Players

The sun is shining through the window here as I sit down to write about the best Canadian poker players of all time.
Now, if you're reading this twenty years from now, this list will probably not be the most accurate. At that point, the top Canadian poker players might not even have been born yet. Some will probably be playing with plastic toys right now instead of crushing it at the 2042 World Series of Poker (WSOP), if that's still a thing!
But let's worry about the future when it comes around. Instead, I will focus on the elite poker stars from Canada and give you a little insight into why they are top of the class in the Great White North.
If you're a poker-mad Canuck looking for reasons to hit up the top rated online casinos, here are five that should give you some inspiration.
Daniel Negreanu
Date of Birth: July 26, 1974
City of Birth: Toronto
WSOP Bracelets: 6
World Poker Tour Titles: 4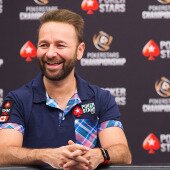 If you're surprised to see Negreanu come first in my rundown of the best Canadian poker players, you're on your own!
When you think of famous Canadian poker players, there is no way your brain should spew out any other name. What Pele is to Brazilian soccer, Dan Negreanu is to the world's most popular card game in his homeland.
Negreanu's career took off in 1997. It would take a few years for the Toronto-native to establish himself on the world scene truly. But since turning to poker, he has picked up an impressive haul of titles and accolades.
The man will tell you how tough it is to win the World Series of Poker. And who else would you want advice from over a guy that has collected six bracelets in his career?
Furthermore, Negreanu can count two WPT championships to his name. Additionally, he has made several final tables and collected a staggering amount of cash throughout his reign of terror at the tables.
The 2004 and 2013 WSOP Player of the Year is the only contestant to pick up multiple awards at the time of writing.
In 2014, Negreanu saw his name enter the pantheon of the greats when he was inducted into the Poker Hall of Fame in Las Vegas. The record broke the record for the youngest entrant into the Poker HOF, which is impressive, to say the least.
Negreanu is one of the best Canadian poker players of all time. But stick him against any greats, from anywhere in the world, and he'll stand up and be counted.
Timothy Adams
Date of Birth: June 4, 1986
City of Birth: Burlington
WSOP Bracelets: 1
World Poker Tour Titles: 0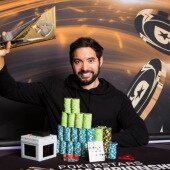 Fans of Timothy Adams might go as far as to suggest that he is the best Canadian poker player there is. Of course, Adams has some way to go before he can match Negreanu's haul of titles, prizes, and accolades.
He has just the one World Series of Poker bracelet and has yet to pick up a WPT title. But he will provide you with a far superior challenge than your average Joe trying to sell a bluff on the best cash game poker sites.
Adams has an excellent online profile, having taken to the game first as an 18-year-old. Since then, he has accumulated a staggering amount of prize money. At the time of writing, he is just short of $30 million in total cash prizes won in live tournaments.
Wow, indeed. The best part, or perhaps the most likable feature of the guy, is that he is very interested in the game rather than the cash. Sure, he is being filthy rich sure does help, especially when it comes to poker.
All said, Adams has his heart set on bigger things. Rather than being one of the top Candian poker players of all time, it's clear to all and sundry that he wants to be remembered as the best.
One of the key ingredients to becoming a great player is adding some of the top poker strategy tips to your arsenal. Adams leads the way in many regards when it comes to having such a diverse approach and almost intrinsic understanding of the game. And that's why he is where he is today.
Check out our expert poker guide for some advice that could help you expedite your powers at the tables.
Jonathan Duhamel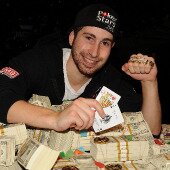 Date of Birth: August 24, 1987
City of Birth: Boucherville
WSOP Bracelets: 3
World Poker Tour Titles: 0
Duhamel is another of the best Canadian poker stars in history.
The Main Event winner at the 2010 World Series of Poker, the native of Boucherville, Quebec, also has three WSOP bracelets to his name.
Poker players in Canada will know that Duhamel is already guaranteed his spot in the history books. He is the first Canadian player to win the WSOP Main Event, and no other player from this nation has been able to match that achievement. Yet.
If you've ever won big at the top online poker sites, only to be waiting a long time for another one, you'll know how Duhamel feels. Well, not exactly. Relatively speaking, most of us will never get anywhere close to this guy's level. But that's fine.
Of course, Duhamel hasn't been dining out on that WSOP Main Event win. He continues to play but has stepped back from competitive action. Embracing the recreational side of the game, the Canadian legend can now sit back and enjoy the fruits of his labor.
That is unless he decides to come back and it one last shot.
Sam Greenwood
Date of Birth: October 11, 1988
City of Birth: Toronto
WSOP Bracelets: 1
World Poker Tour Titles: 0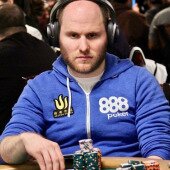 Greenwood is another name frequently mentioned among the best Canadian poker players of all time.
Despite being relatively young, the modest and unassuming native of Toronto is a force to be reckoned with. A former trader of stocks, Greenwood has a cutting sense for a business that has clearly bled into his style on the tables.
If you're a regular suit looking to win money on the top Canadian casinos, that's your inspiration right there!
A multi-millionaire, the 33-year-old was smashing it online well before he decided to play at live poker events. With a finely tuned approach to the game, the Canadian has raked up a staggering number of cash prizes on the circuit. This came following an eight-place finish at the $10,300 North American Poker Championship at Niagara Falls in 2008.
Although his profile isn't as high as some of the others on this list, there is no doubt about Greenwood's status as one of the top poker stars from Canada. – Standout
Greenwood is continuing to make good ground with his strategy for the modern game as a high-stakes specialist. He's an excellent tactician with an acute sense of what it takes to win at poker consistently.
To be honest, his methods will be a little different from anyone playing in small-stake poker rooms online. As it happens, there are some tips for winning at poker consistently that I can share with you. But J.W. Paine has already put them much better than I could!
Daniel Dvoress
Date of Birth: July 12, 1988
City of Birth: Moscow, Russia
WSOP Bracelets: 1
World Poker Tour Titles: 0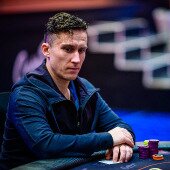 Unlike the other names on this list, Dvoress is not one of the best players born in Canada.
The Soviet-born poker star is, however, one of Canada's top poker players, without question. Since emigrating to the country, he's made quite the name for himself.
Although regarded as somewhat of an enigma, Dvoress has nonetheless proven himself to have very similar qualities to those who were both born and raised in Canada. The chilled but ready-to-pounce mix of styles is something that can be found in almost every name on this list.
Like the rest, Dvoress has scooped some big prizes in his quest to become the greatest Canadian poker player of all time. He has
racked up over $20 million in live earnings
and is nowhere near reaching his peak yet.
Hunger is always a factor in how far top players go. Whether it's the best American, British, or Canadian players of all time in poker, that quality must be present to succeed consistently. But a player like Dvoress should not struggle to pump himself up for tournaments as long as money is to be made.
Expect this guy to be a mainstay of Canadian poker for years to come. You never know — he might even be higher up in this list the next time we look at the best Canadian poker players of all time.
Canada's Best Poker Players Compared to Other Nations
If you look at the best poker players in Canada, a few will rank very highly against those of other nations.
Daniel Negreanu, alone, is up there with the greatest players of all time. But depending on who you ask, the best poker player of all time is Phil Ivey. Or, Bryn Kenney. Perhaps others might even claim that they are, indeed, the greatest of them all.
Does nationality really come into it with poker? If so, should it be something we need to worry about?
Absolutely not. But at the same time, there's no harm in getting behind the top Canadian poker stars or those who have slayed on the world stage who share your nationality. It would be cool to see a poker tournament we could wager on, like those who follow soccer and enjoy betting on the Fifa World Cup top scorer.
In fact, that has sparked an idea. One that I am going to go away and think about a little more before I reveal my plans. Until then, why not compare Canada's top poker players with those Down Under?