Top Birthday Performances by Professional Athletes

There's nothing like a birthday. It's different for all kinds of people, but for most, that day gives you a little more pep in your step.
All eyes are on you, it's your party and you can cry if you want to, and the like. The point is it is your day and everything about that day tends to feel heightened.
Your phone and social media blow up with kind messages, you have gifts and a party coming your way, and you get to eat cake.
I mean, cake's just the tops, so we can start and end all debates with that.
But all of this is even better when you're a professional athlete and a game falls on your birthday. This feeling of it being "your day" is as big as it gets. You're often on national television, and all of the extra attention tends to give you a little boost.
In some cases, it gives more than just a little boost, of course. In fact, some of the greatest performances ever came on a birthday. Here's a collection of some of the very best birthday performances by sports stars.
11. Brett Favre – 30th Birthday (October 10th, 1999)
NFL players usually play once a week for a finite period in a year, which is why you won't see a bunch of pro football birthday shoutouts here.
Favre's clutch showing back in 1999 still deserves to be mentioned, of course. Not only did he toss two touchdowns and an impressive 390 yards, but he fired in a game-winning score late in a win over the rival Buccaneers.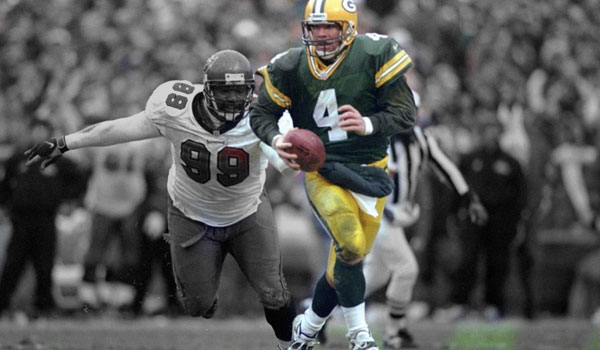 10. Barry Bonds – 39th Birthday (July 24th, 2003)
Bonds was pretty old for a hitter at this stage of his career, but he still cranked out 45 home runs in his age-39 campaign. He'd even play three more years, capping his final season with an impressive 28 bombs at age 42.
But back to the birthday boy!
Bonds made quite the impression on his 39th birthday when he showed up in the clutch with a walk-off homer in a win in 2003.
Say what you will about the power hitter in reference to the great steroid debate, but the guy showed up with a huge moment on his big day.
9. Michael Jordan – 29th Birthday (February 17th, 1992)
You know it's going to be a strong list when Michael Jordan is the first NBA player mentioned. We can't ignore what he did on his 29th birthday back in 1992, though, when he dropped 46 points on the Cavs.
MJ has a storied career with titles and all sorts of greatness, but he was majestic during this birthday game, in which he hit 21 of 32 shots (65%) and even dished out six dimes.
I might rank him higher, but Chicago didn't win the game.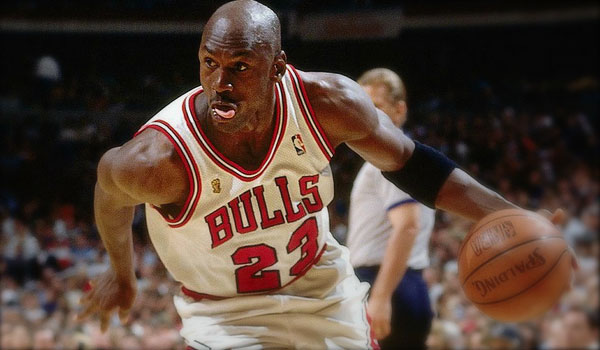 8. LeBron James – 25th Birthday (December 30th, 2009)
You knew King James would make this list of best NBA birthday performances, as he is one of the best NBA players of all time.
James left no doubt that he'd make a list like this back in 2009 when he dropped 48 points on the Atlanta Hawks.
This effort was only made more impressive by the fact that James' Cavaliers were getting smoked by the Hawks, and James turned it on to rally Cleveland to the win.
James almost hit 50 points in his best birthday game ever, while he added 10 rebounds and six assists for good measure.
7. Anthony Davis – 24th Birthday (March 11th, 2017)
The Brow slightly trumps King James here, even though he scored fewer points (46) in his best birthday effort. He had a better all-around game, however, as he abused the Charlotte Hornets in a thrilling overtime win.
These top birthday performances are always made better when your team can get a win, and Davis made sure that would happen. He was a real force at both ends of the floor, too, as he also reeled in 21 rebounds.
6. Alex Rodriguez – 29th Birthday (July 27th, 2002)
Barry Bonds deserves to be among the best MLB birthday performances, but A-Rod did him one better. Back in 2002, one year before Bonds' epic walk-off, Rodriguez had some ice in his own veins.
Rodriguez was even more impressive, though, as he launched two balls into the stands, in addition to the last one being a clutch walk-off.
Oh, and did I mention it was a freaking grand slam to win it? Yeah, this one makes the list with zero resistance.
5. Dominique Wilkins – 27th Birthday (January 12th, 1987)
One of the highest-scoring NBA birthday performances ever came from 'Nique, who torched the Clippers for an incredible 53 points.
Much like a lot of the players who had the best birthday games in sports history, Wilkins helped his team get the win on his big day.
He didn't just score a bunch of points, either. He was insanely efficient, hitting 19 of 25 shots (76%), while also tacking on six rebounds, three assists, two steals, and three blocks.
4. Randy Johnson – 37th Birthday (September 10th, 2000)
It's tough to rank the best performances by athletes across different sports, but here we are. Personally, I think striking out an insane 14 batters like The Big Unit did at age 37 is about as impressive as anything you'll see ever, though.
Johnson was in rare form even as he aged. I know the guy played (and played well) until age 45, but to dominate this thoroughly (he allowed one run) is impressive.
The only bummer here is Johnson's team couldn't get him the win. But since pitcher wins are the dumbest stat known to man, I won't hold it against him.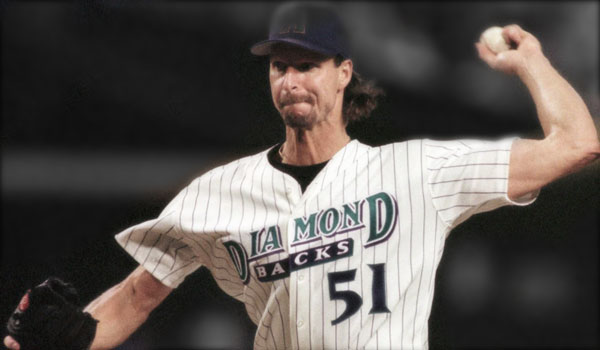 3. Gerrit Cole – 29th Birthday (September 8th, 2019)
Weird how two legendary aces were born two days apart. Many years apart, but Cole and Johnson were born on September 8th and 10th, respectively.
It's even weirder how Cole trumped Johnson's amazing strikeout performance nearly 20 years later when he sliced through the Mariners for 15 whiffs.
Cole also gave up just one run (and one hit) in his gem, which honestly wasn't even needed with his Astros cruising to a 21-1 beatdown. That all probably made for an extra-fun birthday bash, though.
2. Nomar Garciaparra – 29th Birthday (July 23rd, 2002)
Known more for his defense than being a massive power bat, "Nomah" made sure everyone remembered he still had some pop when he went off on his 29th b-day.
Garciaparra was always a terrific hitter, but on July 23rd, 2002, he could do no wrong. The Red Sox star sent three balls into the stands, and he did all of his damage in just two innings.
And just to show Alex Rodriguez up, he even included a grand slam of his own. He didn't have the walk-off drama to lean on here, but the stats and efficiency have Nomar pulling in as the leader of the best MLB birthday performances.
1. Shaquille O'Neal – 28th Birthday (March 6th, 2000)
If you're looking for the very best birthday performance by an athlete, this is it. Nobody has ever scored more points on their birthday in an NBA game than Shaq, who dropped a cool 61 on the hated Clippers back in 2000.
O'Neal is always going to be regarded as one of the most dominant big men ever, and he certainly flexed his low post muscle in this one.
His 61-point effort was menacing enough (24 makes), but he also hauled in an insane 23 rebounds. It was quite honestly one of the best games ever, and it just so happens to have come on Shaq's 28th birthday.
Summary
It's easy to see why Shaq's b-day effort goes down as the best birthday performance by a professional athlete. Nobody really came close in the NBA, as he has 8 more points than the next guy, and also had 23 rebounds.
Nobody really came all that close in general, either. Johnson and Cole deserve a tip of the cap, of course, as 14 and 15 strikeouts is just insane at any age. And Nomar's 3-homer outing is certainly the main challenger.
But Shaq positively dominated at both ends of the floor and dropped a career-high on his birthday. That's simply not going to be beaten anytime soon.
Of course, it's not fair to totally judge players based on how they played on their birthday. Some may have been distracted, or perhaps they partied hard the day before in celebration.
Others don't even have the opportunity to perform on their birthday.
Even so, we can only be impressed by what exists. And these are undeniably some of the best performances in sports on someone's birthday, and Shaq taking the top spot is hard to dispute.
This list can't account for so many elite athletes that don't even get to play on their big day, but it does remind us that player birthdays can impact the game.
Consider that the next time you bet on sports.