Top 8 Young Soccer Managers in the World (2021)

When you think of a classic soccer manager, what springs to mind? The chances are that you're thinking of an old, gray, and slightly overweight guy barking orders at his team. Am I right?
Sure, there was a time when every soccer coach had to fit that profile. But in this day and age, there are countless top young soccer managers in the game – and a lot of them are seriously good!
With 33-year-old Julian Nagelsmann recently taking over at German giant Bayern Munich, it got me thinking – who are the best young soccer coaches in the world?
For the purpose of this post, I have chosen to include managers aged 45 and under. There are plenty of candidates under the age of 50, but I thought it would be best to keep my top eight as young as possible.
So, without further ado, here are the best young soccer managers in 2021.
Julian Nagelsmann
Age: 33
Club: Bayern Munich
It is no exaggeration to say that Julian Nagelsmann is THE best young soccer manager in the world. I mean, if you're managing Bayern Munich at 33, you've got to be pretty special, right?
Following an injury-plagued playing career, Naglesmann turned to coaching and made an instant impact. At just 28, he became the youngest head coach in Bundesliga history – taking Hoffenheim from the relegation battle to a Champions League spot in the space of a year.
Nagelsmann's innovative tactics quickly enhanced his growing reputation, and it didn't take long for one of Germany's top clubs to come calling. In 2019, he joined RB Leipzig and went on to guide his side to back-to-back top-three finishes.
Best known for his meticulous attention to detail, Nagelsmann is now in charge of Germany's most successful club. His rise has been nothing short of meteoric, but he thoroughly deserves to be where he is.
If Nagelsmann can guide Bayern to glory in the coming years, he will only further cement his status as one of the best young soccer coaches on the planet.
Marcelo Gallardo
Age: 45
Club: River Plate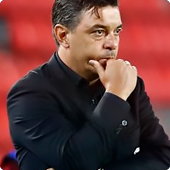 Given that Marcelo Gallardo isn't a big name in the European game, he may not be familiar to many soccer fans. But if you follow South American soccer, you will know that this guy is the real deal.
In fact, Gallardo is officially the most successful manager in River Plate's history – and he is still just 45. Considering that River has won countless trophies over the years, Gallardo's achievements are hugely impressive.
Since taking over the Argentine giant in 2014, Gallardo has led the club to 13 trophies, including two Copa Libertadores titles (2015, 2018). Unsurprisingly, he has also been named South American Coach of the Year on two occasions (2018, 2019).
Known as one of Marcelo Bielsa's disciples, Gallardo is a highly-rated tactician. It is surely only a matter of time before he gets the opportunity to manage in Europe.
Marco Rose
Age: 44
Club: Borussia Dortmund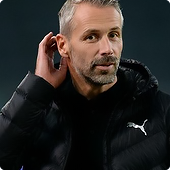 Having made a name for himself at Red Bull Salzburg and Borussia Monchengladbach, Marco Rose is widely regarded as one of the top young soccer managers in 2021.
The 44-year-old – who will lead Borussia Dortmund into the 2021/22 season – won two straight Austrian Bundesliga titles with Salzburg (2018, 2019), along with an Austrian Cup. Soon after, the German was poached by Gladbach.
In his first season in charge of the Foals, Rose guided them to a fourth-place finish and qualified for the Champions League. He then led them to the UCL knockout phase in 2020/21 before falling to eventual runner-up Manchester City.
Rose likes his team to play a fast-paced brand of dynamic soccer, so it will be interesting to see what he can achieve with Dortmund's youthful squad.
Ruben Amorim
Age: 36
Club: Sporting CP
It is no secret that Portugal has produced numerous top-quality soccer coaches over the years. The likes of Jorge Jesus and Jose Mourinho have won it all – and Ruben Amorim looks set to follow in his compatriots' footsteps.
Following a brief stint at Braga, the 36-year-old joined Sporting in 2020. A year later, he led the club to the domestic double in spectacular style.
Under Amorim's watch, Sporting lost just one of their 34 Liga NOS matches en route to clinching the 2020/21 title – their first in 19 years. Sporting's squad isn't exactly stacked with superstars, so Amorim has been praised for his role in the triumph.
One glance at Amorim's outstanding record at Sporting, and it's easy to see why he is viewed as one of the best young soccer managers in the world.
RUBEN AMORIM AS SPORTING MANAGER
Games
Wins
Draws
Losses
Goals For
Goals Against
Goal Difference
Win %
53
38
10
5
96
36
+60
71.70%
Steven Gerrard
Top players rarely become top managers. But if the early stages of Steven Gerrard's coaching career are anything to by, the Liverpool legend is set for even more success in the coming years.
As a player, Gerrard won nine trophies with the Reds, including the famous 2005 Champions League triumph in Istanbul. He may only be three years into his managerial career, but he has already added another piece of silverware to his bustling trophy cabinet.
Gerrard recently guided Rangers through a remarkable unbeaten Scottish Premiership season, snatching the title from Celtic and preventing their bitter rivals from winning ten in a row.
Having picked up 32 wins and six draws in 38 matches, the Gers finished a whopping 25 points ahead of Celtic. Better still, they scored 92 goals (2.4 goals per game) while conceding just 13 (0.3 goals per game).
Needless to say, Gerrard is already a Rangers icon. The question on everyone's lips is – will he get the chance to manage his beloved Liverpool?
Roberto De Zerbi
Age: 41
Club: Shakhtar Donetsk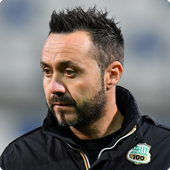 It is easy to forget that Roberto De Zerbi is still just 41. After all, the Italian began his coaching career back in 2013 and is already in charge of his sixth club.
After starting out in Italy's lower leagues, De Zerbi was appointed manager of Benevento in 2017. Despite suffering relegation from Serie A, the forward-thinking coach earned himself an immediate return to top-flight action – joining Sassuolo.
Praised for his brave approach and ability to get the best out of his players, De Zerbi secured back-to-back eighth-place finishes with the Emilia-Romagna underdog. However, he didn't hang around for long.
Having shone at Sassuolo, De Zerbi recently joined Ukrainian giant Shakhtar Donetsk. He will now get the chance to showcase his talents on the European stage.
Diego Martinez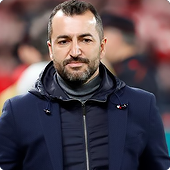 Diego Martinez is currently without a club, but I don't think it will be too long before he lands himself another job.
The Spaniard retired from playing when he was just 20 and began coaching at youth level. Fast-forward to today, and he is widely recognized as one of the top young soccer coaches in the world.
Martinez took over at Granada in 2018 and achieved promotion to La Liga at the very first time of asking. As the youngest manager in Spain's top-flight, he led his side to a seventh-place finish in 2019/20 – exceeding all expectations.
Granada reached the quarter-finals of the 2020/21 Europa League, only to lose to Manchester United. However, Martinez gained plenty of plaudits along the way.
Having taken Granada as far as he could, Martinez recently parted ways with the club. But after proving his worth, I wouldn't be surprised if he joins a top team sooner or later.
Simone Inzaghi
Age: 45
Club: Inter Milan
As a player, Simone Inzaghi often lived in the shadow of his brother, Filippo. But as a manager, Simone has established himself as one of the best young soccer managers in the world.
The ex-Lazio striker had no previous managerial experience when he was appointed head coach of the Rome club in 2016. But he left the club in May 2021 after winning one Coppa Italia (2019) and two Supercoppa Italianas (2017, 2019).
Following five successful years at Lazio, Inzaghi will lead Serie A champions Inter Milan into the 2021/22 campaign. The fact that he was chosen to replace Antonio Conte speaks volumes about his coaching ability.
Inzaghi wasn't able to challenge for the Serie A title at Lazio, but he now has the perfect opportunity to take his managerial career to the next level.
SIMONE INZAGHI AS LAZIO MANAGER
Games
Wins
Draws
Losses
Goals For
Goals Against
Goal Difference
Win %
251
134
45
72
464
325
+138
53.39%
More Top Young Soccer Managers in 2021
It feels as though soccer managers are getting younger and younger, doesn't it?
In previous years, it was believed that coaches needed to be vastly experienced to manage a top club. But nowadays, young soccer managers are being given the opportunity to lead some of the biggest teams on the planet.
There are plenty of other young soccer coaches who deserve mention, too.
At 47, Jesse Marsch is still relatively young in managerial terms. The American replaced Nagelsmann at RB Leipzig in April and will get his first taste of Bundesliga soccer later this year.
48-year-old Brendan Rodgers is by no means old, either. The former Liverpool boss won seven trophies with Celtic before winning the FA Cup with Leicester City.
Bayer Leverkusen's Gerardo Seoane (42) and Brighton's Graham Potter (46) are also among the best young soccer managers in 2021.
Will any of the current up-and-coming coaches become one of the greatest soccer managers of all time? I guess we'll have to wait and see!
September
Casino of the Month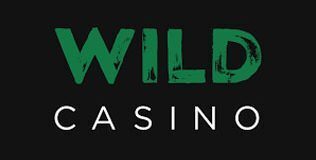 Welcome Bonus
250% up to $5,000