Hide Bonus Offers
| | | | | |
| --- | --- | --- | --- | --- |
| #1 | BetOnline Sports | 60% Up To $1,000 | Visit Site | BetOnline Sports |
| #2 | Bovada Sports | 50% Up To $250 | Visit Site | Bovada Sports |
| #3 | BetUS | 125% Up To $2,500 | Visit Site | BetUS |
| #4 | Everygame | 100% Up To $500 | Visit Site | Everygame |
| #5 | MyBookie | 100% Up To $1,000 | Visit Site | MyBookie |
Top 8 Greatest Olympic Boxers of All Time

Who is the greatest Olympic boxer of all time?
That's a question fans of the "sweet science" love to debate. You could point to Muhammad Ali's heroics in the Rome Olympics of 1960 as one of the most impressive campaigns. But would you be surprised to learn that "The Greatest" doesn't make this list?
If you know your boxing, the answer is probably a resounding no.
Ali, Sugar Ray Leonard, Andre Ward, and a few other notable candidates fail to make this list ranking the best Olympic boxers of all time. That's not a slight on those great fighters, of course.
Instead, I have ranked the following men according to their achievements at the Olympic Games and the overall mark they made as Olympians and amateur fighters.
Let's start the count down with a familiar face before working our way to the greatest of them all.
8. Vasyl Lomachenko
Nationality: Ukraine
Division: Featherweight/Lightweight
Olympic Medals: Gold (2)
Games: Beijing 2008; London 2012
Lomachenko is the greatest amateur boxer of all time. Yet, he just sneaks in on our list of the Olympic boxing's greatest fighters at number 8.
Despite winning gold medals in back-to-back tournaments, Lomachenko's achievements in the quadrennial summer spectacle are not enough to bump him higher up this list.
The Ukrainian is regarded as one of the best boxers of all time, both as an amateur and a pro. I'm making an argument in favor of him being one of the best boxers in Olympics history, too.
Not only did he win medals at both featherweight and lightweight, but he looked absolutely peerless in the process.
Lomachenko's amateur record of 396-1 — with that loss avenged twice — will probably never be beaten. That's what makes it easy for me to consider him when ranking the best Olympic boxers of all time.
His record as the first man to win Olympic gold in at bantamweight and lightweight guarantees him a place in the pantheon of Olympic greats. He won't be forgotten, that's for sure.
This boxing icon established himself as one of the most outstanding technicians the sport of boxing has ever witnessed. There's nothing more to prove.
A genius.
7. Guillermo Rigondeaux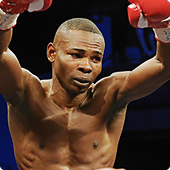 Nationality: Cuba
Division: Bantamweight
Olympic Medals: Gold (2)
Games: Sydney 2000; Athens 2004
The first of the greatest Olympic boxers from Cuba on our list, Rigondeaux slots in at #7.
Let's be honest; Rigondeaux was always going to make the cut. But some might have him a little higher than I do. That is perfectly understandable.
After all, this guy was phenomenally good at Sydney 2000. With elite fundamentals, ridiculous speed, and impregnable defense, he burst through the bantamweight division in Australia, claiming gold with some classy performances.
| | | |
| --- | --- | --- |
| Opponent | Team | Score |
| Moez Zemzeni | Tunisia | 27-4 |
| Kazumasa Tsujimoto | Japan | 14-2 |
| Agasi Agaguloglu | Azerbaijan | 26-3 |
| Clarence Vinson | USA | 13-3 |
| Raimkul Malakhbekov | Russia | 11-1 |
Rigondeaux claimed back-to-back golds with another awesome run at the 2004 Olympics in Athens, Greece.
Although not as powerful, his slick style and amazing technical prowess ensured fans betting on boxing at the Olympic games backed the Cuban heavily.
Rigondeaux is one of the top Olympic boxers and one of the best amateurs of all time. Before defecting from Cuba, he had gone six years without losing a fight, posting an amateur record of 374-12.
A two-weight world champion in the paid ranks, Rigondeaux has only lost as a pro to Vasyl Lomachenko at the time of writing. However, he pips the Ukrainian in these rankings due to his incredibly dominant performances in 2000 and 2004.
6. Oleg Saitov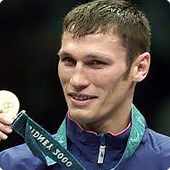 Nationality: Russia
Division: Welterweight
Olympic Medals: Gold (2); Bronze (1)
Games: Atlanta 1996; Sydney 2000; Athens 2004
Saitov was the consummate amateur boxer, with style tailor-made for the unpaid ranks.
Thus, it came as no surprise to see him achieve so much in the sport.
What was probably less expected by those around him was just how far he would go.
The Russian welterweight is widely regarded as one of the best Olympic boxers of all time. It's that simple.
With two golds and one bronze under his belt, you can't exactly argue with his achievements. But his record only gives us a short account of how good he was. Sure, it covers the most important parts, but the beauty of Saitov's style was in the detail.
A master of feints and movement, the native of Samara Oblast had a boxing IQ as high as the mountains that surrounded him as a child.
By trade, Saitov was a mechanic. There are a few lazy puns and bad jokes to be had here, but I'll leave them to someone else. Instead, I'd recommend watching a little footage of the all-time great Olympic boxer in action.
The footage, taken from the European Championships in Minsk, is a little grainy. Still, it gives you a little idea of just how good this guy was.
5. Hector Vinent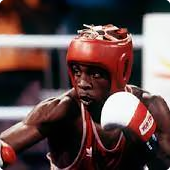 Nationality: Cuba
Division: Junior Welterweight
Olympic Medals: Gold (x2)
Games: Barcelona 1992; Atlanta 1996
You can't exclude Vinent from any discussion about the top Olympic boxers of all time.
The Cuban maestro was ridiculously dominant throughout an amateur run that was prematurely cut short due to a detached retina.
As crazy as it sounds, the wiry southpaw wasn't considered among the best Cuban boxers to appear at Barcelona 1992. He soon proved everyone wrong, however, with some blitzing displays of boxing brilliance.
This was back in the days where computerized scoring rules were the standard. It was not uncommon for fighters to score single digits, even as winners. This made Vinent look absolutely ridiculous, as he bossed every man put in front of him in the junior welterweight division.
Here's his record at Barcelona '92.
| | | |
| --- | --- | --- |
| Opponent | Team | Score |
| Edwin Cassiani | Colombia | 27-4 |
| Andreas Zuelow | Germany | 14-2 |
| Oleg Nikolayev | Unified Team | 26-3 |
| Jyri Kjall | Finland | 13-3 |
| Marc Leduc | Canada | 11-1 |
Vinent declared himself one of the greatest Olympic boxers of all time by claiming another gold medal in Atlanta in 1996. Although the toughest test of his career came in the final against Oktay Urkal, he did what needed to be done to secure the medal.
It's a shame we never got to see Vinent as a professional. I believe his style could have earned him titles at 140 and 147 pounds.
4. Boris Lagutin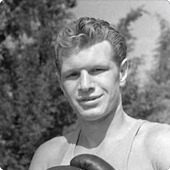 Nationality: Soviet Union
Division: Light Middleweight
Olympic Medals: Gold (2); Bronze (1)
Games: Rome 1960; Tokyo 1964; Mexico City 1968
Lagutin, arguably the most beloved Soviet fighter of all time, makes the grade at #4.
With two Olympic gold medals in 1964 and 1968, Lagutin became a household name in his home nation. But before the glory of Japan and Mexico, the Moscow-born star had bagged bronze at the 1960 games in Rome.
Regarded as one of the best Olympic boxers of all time, Lagutin's amateur record of 287 wins from 298 fights also makes him possibly the greatest light middleweight in amateur history.
One of the best boxers at the Tokyo Olympics in 1964, Lagutin ran through everyone put before him to get his hands on gold. No one was going to stop him.
Footage of Lagutin is hard to come by these days. But this should give you an idea of his caliber.
Just four years later, he put in an even greater run to the gold medal at Mexico City '68.
Lagutin outboxed and outmaneuvered Moises Fajardo, Sayed El-Nahas, Ion Covaci, and Guenther Meierbeore, landing a lopsided win over the talented Cuban, Rolando Garbey, in the final.
An excellent return for one of history's most outstanding Olympic boxers.
3. Teofilo Stevenson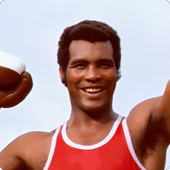 Nationality: Cuba
Division: Heavyweight
Olympic Medals: Gold (3)
Games: Munich 1972; Montreal 1976; Moscow 1980
From here onward, this list pretty much writes itself.
Stevenson, quite simply, is one of the very best Olympic boxers ever. His three gold medals between 1972 and 1980 were magnificent achievements. But the nature of his dominance helps to put him above some of the other luminaries on this list.
With no intention of upsetting anyone, it is a crying shame we never got to see the late, great Cuban as a professional.
Standing at 6'5″ and built like a high rise, you would have been excused for thinking that the big man had no boxing skills. But as soon as you watched the guy fight, those misconceptions would disappear immediately.
The Las Tunas-native was offered $1 million to fight Muhammad Ali in what organizers wanted to bill as an American Capitalist vs. Cuban Communist clash of the titans.
Teofilo declined, citing his love of his fellow countrymen as worth more than the fortune on offer.
"What is a million dollars compared to the love of eight million Cubans?"
We might have missed out on monumental clashes in the paid ranks, but Stevenson's legend as one of Olympic boxing's greats remains intact.
Three gold medals at the summer games punctuate the man's greatness. He has it all — immense talent, power, technique, and defense. But that was not to be shared with anyone outside of the land he loved.
A special fighter and an icon of a man. But the greatest Olympic boxer of all time? I'm going to upset a few people here and say no.
2. Laszlo Papp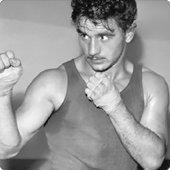 Nationality: Hungary
Division: Middleweight; Light Middleweight
Olympic Medals: Gold (3)
Games: London 1948; Helsinki 1952; Melbourne 1956
Papp was the first Olympic boxer in history to win three gold medals on the bounce and the first to win golds in separate weight classes.
This incredible Hungarian makes my list of the best boxers in Olympic history but just about misses out on the top spot. In all fairness, there is an argument to be made in favor of Papp being the greatest of them all.
Papp's Record at London 1948
Win Over Valfrid Resko of Finland by KO (2)
Win Over Jean Welter of Luxembourg by KO (1)
Win Over Auguste Cavignac of Belgium by KO (1)
Win Over Ivano Fontana Italy by 3-0
Win Over John Wright England by 3-0
I mean, he could do it all. He had the power to blast you into the bleachers and the skill to tie you up in knots. Six knockouts from an Olympic record standing at 13-0 tell you all you need to know about his ability to stop you, and his overall record of 301-12-6 with 55 KOs shows that he was no one-trick pony.
Papp suffered from some unfortunate injuries as a result of his extensive amateur career. But amazingly, this didn't deter him from turning professional and giving an excellent account of himself in the process.
He picked up the European middleweight strap, posting a record of 27-0-2 before he was denied a chance to fight Joey Giardello, the world champion at the time.
The reason? Hungary's Communist regime refused him an exit visa.
1. Felix Savon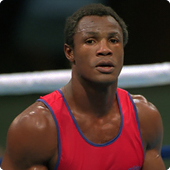 Nationality: Cuba
Division: Heavyweight
Olympic Medals: Gold (3)
Games: Barcelona 1992; Atlanta 1996; Sydney 2000
It had to be, right?
Who is the best Olympic boxer of all time? If you ask me, Felix Savon gets the nod.
I know some of you might disagree with Savon being the best Cuban boxer of all time. But, in my opinion, he deserves that title.
Like his compatriot Stevenson, he has three gold medals in three consecutive Olympic games. And while he didn't exactly butcher his opponents in the same manner, Savon has arguably the better resume. Controversial? I don't think so.
Savon is the greatest Olympic boxer of all time. Looking through some of the men he beat gives you the impression that he would have succeeded as a professional.
Ray Mercer
Michael Bentt
David Tua
Lamon Brewster
Shannon Briggs
Ruslan Chagaev
Sultan Ibragimov
Roberto Balado
Odlanier Solis
Danell Nicholson
David Izon
But, once again, Savon chose Cuba over testing himself as a professional.
That's no slight on him at all, and many will find that an admirable move.
Just as Stevenson was offered megabucks to fight Muhammad Ali, Savon also slapped away a golden carrot dangled in front of his face.
A fight between the three-time Olympic gold medalist and professional superstar Mike Tyson was being touted as a possibility. Even with such an extensive amateur pedigree, I'm not sure that fight would have been fair on the Cuban, who had zero pro experience.
So, why do I put Savon at the top of this list? In summary, he has a better overall resume. Every single loss of his was avenged. And despite the myth of him having a jolty chin, he took some fair punishment without buckling.
In terms of skill, he was sensational. Check him out for yourself in this video.
Sure, he didn't turn professional like some of the others on this list. But what is this list? The last time I checked, it was dedicated to the best Olympic boxers of all time.
Some might struggle to make a case for Savon being the best, especially with the quality of the men preceding him. Still, he takes my #1 spot.
Closing Words on the Best Olympic Boxers of All Time
That brings an end to this list ranking the best Olympic boxers of all time.
My rankings might cause a little bit of a stir, but once again, it's a matter of opinion. I welcome yours, so feel free to drop me a line in the comments section below.
Of course, there are other boxers right now preparing to write their own chapter in history. Each Olympic Games could lead to the birth of another great boxer.
Should you ever find yourself wanting to bet on boxing matches at the Olympics, be sure to check out our Olympic boxing betting guide.