Top 8 Bowlers in T20 Cricket This Year (2021)

Many believe that Twenty20 cricket is a batsman's game. However, the best T20 bowlers in the world won't agree with that viewpoint.
Although we have grown accustomed to seeing batsmen humiliate bowlers in the shorter formats of the game, there are still a number top T20 bowlers that dominate matches and outshine their opponents on a regular basis.
With tournaments such as the Indian Premier League and Australia's Big Bash League attracting more and more top T20 bowlers every year, even the best batmen on the planet are not safe.
So, without further ado, let's get stuck into my take on the best T20 bowlers in 2021.
Rashid Khan – Afghanistan
Is Rashid Khan the best T20 bowler in the world right now? Well, if he isn't already, then he surely will be in the not-too-distant future.
Named the ICC Men's T20I Player of the Decade back in December 2020, Khan's impact on the shorter formats of the game has been nothing short of immense.
The right-arm leg-spinner made his international debut less than a month after his seventeenth birthday, earning his first Afghanistan cap against Zimbabwe. Now 22, he has over 50 T20I appearances to his name, along with 70+ ODI caps.
Playing for the Sunrisers Hyderabad, Khan has taken the Indian Premier League by storm, too. He registered the third-most dot balls in the 2020 IPL season and is already the fourth-highest wicket-taker in the franchise's history.
It is easy to forget that Khan is still only 22. I mean, it feels like the gifted leggie has been around forever, doesn't it? Plus, he has already achieved so much in such a short space of time.
Already one of the top T20 bowlers on the planet, Khan is only going to get better.
Tim Southee – New Zealand
Following a string of impressive performances for the Blackcaps, Tim Southee has thrust himself into the top ten of the ICC Men's T20I Bowling Rankings in 2021.
Best known for his Test and ODI exploits, the 32-year-old paceman has adapted his game in recent times and is now recognized as one of the best bowlers in T20 cricket.
Southee hit the ground running in 2021, taking six wickets in New Zealand's T20 series against Australia before picking up a further six wickets in three matches against Bangladesh. As a result, he is on the verge of reaching the 100-wicket milestone in T20Is.
Having made his debut all the way back in 2008, it's safe to say that Southee has been around the block a few times. Still, he is arguably playing some of the best cricket of his career at the moment.
If he looks after his body and continues to take wickets, there is no reason why can't hang around at the top of the game for a while longer.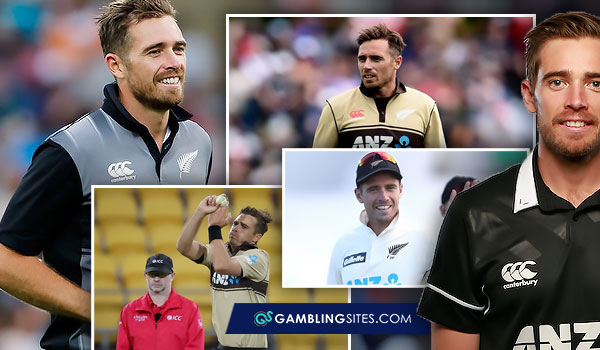 Tabraiz Shamsi – South Africa
Although 31-year-old Tabraiz Shamsi only made his T20I debut in 2017, he has managed to make his way to the summit of the ICC Men's T20I Bowling Rankings this year.
The international latecomer has taken 35 wickets in as many matches since bursting onto the scene for South Africa, averaging 26.51. With career best figures of 4/25, Shamsi has made a huge impact over the past few years.
Shamsi isn't just a magician with the ball; he's also got a few tricks up his sleeve.
A left-arm wrist-spinner with tons of variations, Shamsi starred as the Paarl Rocks clinched the Mzansi Super League title in 2019. Since shining in South Africa's T20 franchise tournament, he has become a pivotal player for the Proteas.
Shamsi has plied his trade all over the world, playing the both the Indian and Caribbean Premier League, as well as enjoying spells in England's County Championship.
However, it's his performances in his homeland that have seen him become one of the top T20 bowlers in 2021.
Adil Rashid – England
Alongside Chris Jordan (more on him later), Adil Rashid is part of England's frightening white-ball bowling attack.
Guys like David Willey, Sam Curran, Jofra Archer, and Mark Wood have all shone for England in the shorter formats of the game recently. But in terms of consistency, Rashid has to be among the best T20 bowlers in the world.
The tricky leg-spinner has been humiliating the top T20 batsmen ever since he made his debut for England back in 2009. Fast-forward to today, and he now has 60 T20I caps under his belt.
Boasting a mean topspinner, a tasty googly, and a devilish slider, Rashid's variations make him almost unplayable at times. Even the best batsmen have trouble reading his deliveries – and that is what makes him so special.
The 33-year-old was key to England's series whitewash against Sri Lanka in June, claiming figures of 2/17 and 2/27 to help his side secure two easy victories.
With the 2021 T20 World Cup on the horizon, Rashid looks set to shine on the biggest stage of all later this year.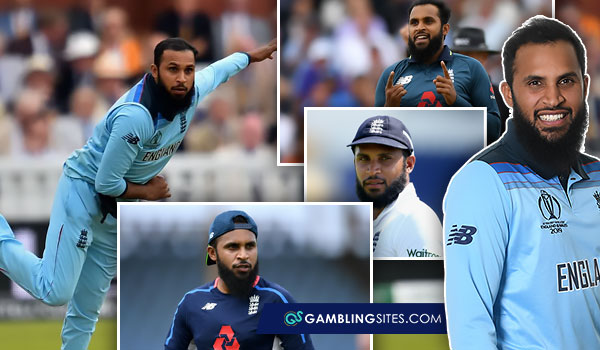 Bhuvneshwar Kumar – India
Since bursting onto the T20I scene back in 2012, Bhuvneshwar Kumar hasn't always been able to nail down a regular spot in India's white-ball squads. But his performances against England in March served as a timely reminder of just how good he is.
The super-economical paceman barely gave away any runs across the five-match series and ended up with a handful of wickets, too.
Oh, and just in case you needed reminding – Kumar finished as the top wicket-taker in the IPL for two seasons running. You don't win back-to-back Purple Caps without being one of the world's best T20 bowlers.
RECENT IPL PURPLE CAP WINNERS
Season
Player
Matches
Wickets
2020
Kagiso Rabada
17
30
2019
Imran Tahir
17
26
2018
Andrew Tye
14
24
2017
Bhuvneshwar Kumar
14
26
2016
Bhuvneshwar Kumar
17
23
The 31-year-old can swing the ball both ways, making it extremely difficult for batsmen to pick his deliveries. Better still, his ability to generate late swing causes batsmen all kinds of problems.
Kumar also became the first Indian bowler to claim a five-wicket haul in all formats of the game. Regardless of the arena, "Bhuvi" invariably shines.
Adam Zampa – Australia
A coffee-loving vegan with an eye for fashion, Adam Zampa could easily be in a different profession. As it turns out, he just so happens to be one of the top T20 bowlers in the world right now.
The Australian leggie has been a key performer for his country lately, starring in recent T20I series against South Africa, England, India, and New Zealand. Not only has he picked up plenty of wickets along the way, but he has also remained economical.
Zampa, 29, kicked off 2021 with a string of eye-catching performances for the Melbourne Stars in the Big Bash League – putting himself among the BBL 10 stat leaders.
The New South Welshman underlined his status one of the best bowlers in T20 cricket with a freakishly good spell against the Adelaide Strikers earlier in the year, claiming figures of 5/17 in 3.2 overs with a strike rate of just 4.0.
It feels like he is improving with age. Given that he doesn't turn 30 until next year, the best is arguably still to come from Zampa.
Chris Jordan – England
Chris Jordan has starred in all formats of the game for England. In fact, he even played eight Test matches between 2014 and 2015, along with 30+ ODIs.
But there is absolutely no denying that Jordan plays his best cricket when he's steaming in for England in T20Is.
For the best part of a decade, the Barbadian-born paceman – who went to school with Rihanna – has shone on the international stage. However, his performances in recent series against India and Sri Lanka have seen him shoot up the ICC Men's T20I Bowling Rankings this year.
As well as being one of the greatest T20 bowlers of his generation, Jordan is a phenomenal fielder. He has taken several seemingly impossible catches over the years, adding a different dimension to his game.
Having played franchise cricket in India, Australia, Pakistan, Bangladesh, and the Caribbean, the 32-year-old fully deserves his spot among the best T20 bowlers in 2021.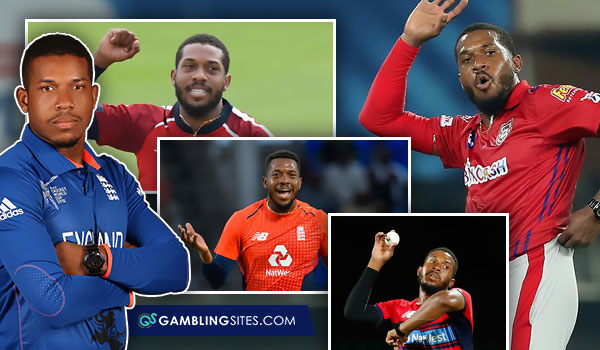 Jasprit Bumrah – India
Last, but certainly not least, Jasprit Bumrah concludes my take on the top bowlers in T20 cricket right now.
The unorthodox Indian fast bowler may not look like a real threat when he ambles up to the crease. But he somehow manages to propel the ball at frightening speeds, consistently hitting yorkers and thriving in death overs.
The Mumbai Indians star finished second on the 2020 IPL Purple Cap leaderboard and also notched the joint-most dot balls during the campaign.
MOST DOT BALLS (2020 IPL SEASON)
Player
Team
Dot Balls
Jofra Archer
Rajasthan Royals
175
Jasprit Bumrah
Mumbai Indians
175
Rashid Khan
Sunrisers Hyderabad
168
Anrich Nortje
Delhi Capitals
160
Trent Boult
Mumbai Indians
157
Averaging 11.7 dot balls per game, Bumrah was one of only five players to bowl more than one maiden over in the previous IPL season. On top of that, he ended the year with tournament best figures of 4/14.
At just 27, Bumrah is destined to dazzle cricket fans for years to come.
Wrapping Up the Top T20 Bowlers in 2021
That's it for my take on the best T20 bowlers in the world.
The nature of T20 crickets means that lists like this are always changing. A lot of players dip in and out of form in the shortest format of the game, while the top bowlers in T20 cricket tend to be the most consistent.
Who knows? If write a piece about the best T20 bowlers in 2022, my list might look completely different!
For more content like this, head over to our cricket blog.