Top 7 Predictions for the 2020 NFL Draft

When it comes to betting on the 2020 NFL Draft, our team at GamblingSites.com has left no stone unturned. Between covering all sorts of NFL Draft props and offering three-team mocks for every team in the league, you can find a plethora of connecting blogs on our site.
What I wanted to do is summarize some of our top NFL Draft predictions for 2020 and organize them onto one page.
You've got the questions; we've got the answers.
Who Will Be the 3rd QB Drafted?
We can remove Joe Burrow from the equation, and it seems as if the Dolphins are leaning toward making Tua Tagovailoa the second QB drafted. However, it's a bit unclear if the Chargers would rather have Justin Herbert or Jordan Love.
Then again, perhaps another team besides Miami or LA wants to trade up for a quarterback.
Justin Herbert is the favorite in this hotly contested debate, but it's far from a done deal.
Which WR Will Be First Off the Board?
Originally, everyone thought Jerry Jeudy would be the first WR drafted in 2020. Then I started seeing lots of mock drafts that had CeeDee Lamb going as high as #8 and ahead of Jeudy.
Sure enough, the top NFL betting sites have been pushing Henry Ruggs III up the list to where it's now a fairly even three-horse race.
For more insight on which WR will be first off the board, check out the blog below.
Who Is the Biggest NFL Draft Sleeper in 2020?
It's easy to project that first-round prospects are going to have fruitful NFL career, but what if I told you that a wide receiver who is likely going to be picked in round 3 will wind up as the most productive wideout in this entire class?
No matter where Tyler Johnson lines up in the formation, the 21-year-old Minnesota native has a knack for getting open and hauling in big catches. Johnson is a guy who especially excels running routes from the slot, and his skill set is such that should immediately translate into success at the next level.
Will Zack Baun Be a First-Round Pick?
There are lots of ferocious edge rushers in this draft, and a few linebackers are really standing out. But are any of them as versatile as Wisconsin's Zack Baun is?
I projected that the super-intelligent and incredibly flexible LB will land in Baltimore at #28 in this Ravens three-round mock, but now I'm wondering if he'll even be available. I could see New England nabbing Baun at #23, and I'm sure the Dolphins would be highly intrigued at #26.
Who Will Be the First Offensive Lineman Drafted?
Four individuals are contending in this NFL Draft prop bet, but there's one clear favorite in my book. Tristian Wirfs is the complete package when it comes to a franchise offensive tackle and can immediately boost any offensive unit.
I suspect it'll either be the Giants or the Cardinals as the first organization to draft an OL, and I'm not saying Mekhi Becton, Jedrick Wills, or Andrew Thomas have zero chance of being that guy.
Nonetheless, betting on Tristan Wirfs to be the first offensive lineman drafted is still one of my top recommendations.
How Many Ohio State Players Will Be Selected in Round 1?
Chase Young and Jeffrey Okudah might very well both go in the top 3 in the 2020 NFL Draft, but don't let that scare you into thinking a third former Buckeye is coming off the board in the first round.
Let's be clear — the following players did "work" in Columbus in 2019 and are going to be drafted into the NFL.
J.K. Dobbins, RB
Damon Arnette, CB
Malik Harrison, LB
Davon Hamilton, DT
Jonah Jackson, OG
With that being said, it's pretty close to a sure thing that none of those guys will hear their names called until day 2 gets underway. A wager related to this is one of my top bets for this year's draft.
Will Jonathan Taylor Be a First-Round Pick?
Earlier, I recapped why one former Wisconsin Badger is going to be a first-round pick. What about Jonathan Taylor? Will Zack Baun's teammate in Madison also be a day 1 selection?
It's a great question and one that will continue to be debated from now until the draft.
Kansas City picks at #32 and needs to draft somebody to rotate in with Damien Williams, but I'm not sure what other teams would seriously consider taking a running back on day 1. Maybe Miami, but let's remember that D'Andre Swift is also in the discussion to be the first RB picked.
AUGUST
Casino of the Month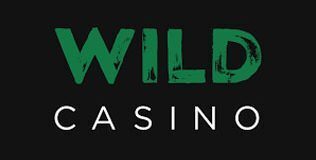 Welcome Bonus
250% up to $5,000
Read Review
Visit Site