Hide Bonus Offers
| | | | | |
| --- | --- | --- | --- | --- |
| #1 | Bovada Sports | 50% Up To $250 | Visit Site | Bovada Sports |
| #2 | BetUS | 125% Up To $2,500 | Visit Site | BetUS |
| #3 | MyBookie | 100% Up To $1,000 | Visit Site | MyBookie |
| #4 | Everygame | 100% Up To $500 | Visit Site | Everygame |
| #5 | BetOnline Sports | 60% Up To $1,000 | Visit Site | BetOnline Sports |
Top 5 Sleeper Picks for the 2021 Razzies

Before the best talent in Hollywood gets the praise they deserve at this year's Oscars, the Razzie Awards will mock the worst we've seen in cinema over the past year.
It's pretty low brow, but the Razzies are all in good fun, and you can even make some money betting on them.
The question, of course, is who you should bet on to try to win said money.
The top sites for betting on the Razzies have already released odds, and for many of the main categories, backing the favorite makes sense.
There isn't much value in that, however. In the name of upside, I'll break down the best 2021 Razzies sleepers that just might be worth your time and money this year.
Michele Morrone to Win Worst Actor (+1000)
MyBookie prices Mike Lindell as the top favorite to win Worst Actor this year, but the value feels way better with Morrone.
Morrone was part of a truly awful movie called 365 Days, which is a warped version of 50 Shades of Grey, and impossibly about 100x worse.
It even spawned this music video, for which I have no words.
As you'd expect, Morrone doesn't help matters, as everything about this movie (including the acting) is over the top. It's not completely his fault, but he did nothing to save a train wreck of a movie that got the dreaded 0% rating at Rotten Tomatoes.
Anytime that is the case, the lead actors are absolutely on the chopping block, in way of getting "honored" by the Razzie Awards.
Anne Hathaway to Win Worst Actress (+1000)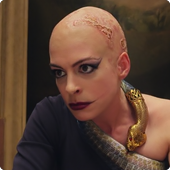 Anne Hathaway is an extremely accomplished actress, and by all accounts, has been elite at her craft in the past.
Questionable decision-making as far as her projects go have served as speed bumps lately, of course.
Hathaway stood out (not in a good way) for her role in the laughable Serenity last year, and she's again in the spotlight for two terrible films; The Last Thing He Wanted and The Witches.
I am a fan of volume when it comes to these types of bets. Hathaway herself is a fine actress, but she admittedly wasn't amazing in either of these movies; both of which got poor grades.
Hathaway was more than passable in The Witches, but she could not carry The Last Thing He Wanted and being nominated with two movies makes her +1000 odds very appealing.
Arnold Schwarzenegger to Win Worst Supporting Actor (+1100)
There is no denying that Arnold Schwarzenegger is an action legend, and just a bit of a badass when it comes to blockbuster movies in general.
In terms of presence, aura, and stature, Arnold can still leave a mark. But one constant in his career is that he simply isn't a great actor.
Schwarzenegger maxed out a prolific career despite that, but he's now in the running for Worst Supporting Actor thanks to his part in Iron Mask.
This is just a joke, right? Someone didn't actually make a period piece with Arnold Schwarzenegger and Jackie Chan running around fighting people, did they?
It sounds unbelievable, but it does exist. And it was as bad as you can imagine.
Schwarzenegger may not take out massive favorite Rudy Giuliani (-600), but he was inarguably much worse in his performance.
Maggie Q to Win Worst Supporting Actress (+1500)
I'd just keep aiming high as you go here, as Maggie Q offers really nice upside with her +1500 odds to win Worst Supporting Actress at the 2021 Razzie Awards.
Maddie Ziegler is the favorite at -140, but I'm not sure she should be held totally responsible for the misfits of Music. Maggie Q isn't the only thing wrong with Fantasy Island, either, but +1500 is tough to ignore.
A fairly good example of her shoddy work can be seen here.
The awful remake scored a brutal 7% rating at Rotten Tomatoes and helps Maggie Q stand out as an elite value bet.
Bialowes & Madnes to Win Worst Director (+500)
It took two people to make 365 Days into the horrendous miss that it was. I know, Sia certainly turned some heads (in a bad way) with Music, but no other movie was more appalling than 365 Days in 2020.
The fact that it was this bad and was basically directed by two people is both understandable and inexcusable.
Bialowes and Madnes tried to make something risque, dark, and unique, but it was a failed attempt in an era where this type of misstep is really just mind-boggling.
And to think this movie is getting a sequel.
365 Days to Win Worst Film (+400)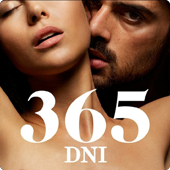 There are only five candidates to win Worst Film at the 2021 Razzies, and Sia's Music (-140) is a pretty slight favorite.
Due to the controversy surrounding the film's direction, editing, and tone regarding autistic people, it makes sense as the favorite.
But when you get down to it, no film in the running for this award was as cringe-worthy and tone dead as 365 Days.
In an era where the #MeToo movement is so prevalent, this movie just completely misses the mark.
Raunchy and vulgar are words that can be attached to 365 Days, and when you slap bad acting and shoddy direction onto it, it just feels like a slam dunk. Oh, and it's priced at a cool +400? Yeah, sign me up.
Betting on the Razzies in 2021
If you're betting on the Razzie Awards, it might make sense to consider some of the sleeper picks above.
Not all these 2021 Razzies sleepers will pan out, of course. In fact, as is the case with most award shows, the favorites or top challengers are likely to get the win.
Nobody wants to win at the Razzies, though, and this isn't the Oscars or another big event where history or major buzz can lead you to the winner.
There are whispers backing the favorites as likely winners for the major categories, but there are spots to target here.
For instance, Music is just a -140 favorite to win Worst Film. While I think that's the ultimate winner, 365 Days offers way more upside and was a much worse film.
But beauty (and horror) is in the eye of the beholder. Or, in this case, the bettor.
If you need a little extra help betting on the 2021 Razzies, be sure to check out my betting guide before the event rolls around on April 24th, 2021.