Top 5 Running Back Tandems in the NFL Ranked for 2021

Over the last few seasons, we've seen teams transition from a bell-cow running back to a committee of two or three running backs.
The committee typically consists of a lead back who handles the work on first and second down. A receiving back will come in on third-down because it's usually an obvious passing situation. It also helps keep the lead RB fresh for the whole season.
The best NFL running back tandems can be praised (and ranked) very differently. I looked at the five best running back duos, and here's how they rank going into 2021.
5 – Josh Jacobs and Kenyan Drake (Raiders)
The Las Vegas Raiders surprised a lot of people this offseason by signing free agent RB Kenyan Drake. After all, they have a stud running back in Josh Jacobs that rushed for over 1,000 yards in his first two seasons.
But looking back on it, I don't think it was a terrible move. In fact, adding Drake simply turns a solid backfield into one of the best running back tandems in the NFL in 2021.
Josh Jacobs has been impressive in his first two seasons in the NFL. He ranks fifth in the NFL with 2,215 rushing yards since 2019. His 19 touchdowns (TDs) also rank top 10 in that span.
However, Jacobs isn't a big player in the receiving game. He had 166 receiving yards in his rookie season. While that number did increase to 238 in 2020, it still ranked outside the top 20. Jacobs also has not caught a TD in his career. This is where Drake comes in.
Drake had 477 receiving yards and five TDs in 2018 with the Miami Dolphins. He also recorded a career-high 53 receptions. Those receiving yards dropped to 345 in 2019, as he spent the season with both the Dolphins and Arizona Cardinals.
While Drake can help the passing game, he's no slouch when it comes to the run game. He rushed for 643 yards in eight games after joining the Cardinals. Over a full season, his 80.4 rushing yards per game would've averaged out to 1,286 rushing yards.
He took a step back in 2020 with 955 rushing yards on 239 attempts. He did rush for a career-high 10 TDs, though.
I think the Raiders need to limit Jacobs' workload. His 515 attempts since 2019 rank fourth in the league. We've seen what happens when RBs get overworked early in their careers.
Drake can help limit that workload while also being a factor in the passing game.
Both players are certainly capable of being starting RBs, but they'll need to overcome a weak Raiders offensive line that traded three starters this offseason.
4 – Ronald Jones and Leonard Fournette (Buccaneers)
The Super Bowl Champion Tampa Bay Buccaneers weren't a big rushing team in 2020. In fact, they ranked bottom five in both attempts and rushing yards.
I don't believe that's due to their running backs. That has more to do with the fact that the offense consists of Tom Brady, Mike Evans, and Chris Godwin.
Ronald Jones showed in 2020 that he could be a capable RB. He really struggled in his first two years but turned his game around in 2020.
Jones rushed for 978 yards and seven TDs on 192 attempts. Jones even had the longest run of the season with a 98-yard TD against the Carolina Panthers.
The #Panthers downed the punt at the 2nd and Ronald Jones breaks a run all the way into the endzone from there.pic.twitter.com/wo0plNYTxa

— Dov Kleiman (@NFL_DovKleiman) November 15, 2020
He missed two games in 2020, so it's likely he would have reached the 1,000-yard plateau had he played all 16 games.
Jones had 165 receiving yards, down from his 309 in 2019. However, he did have his first career receiving TD last season.
After two seasons with over 1,000 rushing yards with the Jacksonville Jaguars, Leonard Fournette took on a backup role. His 367 rushing yards and six TDs in the regular season don't say much, but it's his playoff numbers that stand out.
Playoff Lenny took over in the postseason. He rushed for 300 yards on 64 attempts. His 4.7 yards per carry were better than his regular-season career-high. Fournette rushed for 89 yards, including a 27-yard TD run, in the Buccaneers Super Bowl win.
Fournette is a better receiver than you think. He had 76 receptions and 522 yards in 2019. Those numbers went down in 2020, but that had more to do with playing time.
I'm not sure if the Buccaneers have a true lead back going into 2021, but I don't think they need one. Both players can contribute to the run and pass game. It's good to keep them fresh for a potential Super Bowl run.
It doesn't hurt that the Buccaneers have one of the best offensive lines in the league.
3 – J.K. Dobbins and Gus Edwards (Ravens)
While the Tampa Bay Buccaneers were one of the worst rushing teams in 2020, the Baltimore Ravens were on the other side of the spectrum.
They led the league in rushing yards for the second straight season. However, their rushing attack is a little unique. Their lead rusher isn't either of their RBs. It's star quarterback Lamar Jackson.
But this list is about the best running back duos in the NFL, so we're going to stick to Baltimore's actual backs.
The Ravens drafted JK Dobbins in the second round of the 2020 NFL Draft. The Ravens used him sparingly, however, to start the season. Dobbins had just 154 yards on 25 attempts over his first six games. That all changed with a strong performance against the Pittsburgh Steelers in week 7. Dobbins had 15 carries and 113 rushing yards.
Dobbins rushed for 651 yards and seven TDs over his last nine games. He finished the season with a rushing TD in six straight games. He also led all RBs with 6.0 yards per carry.
If you take his average yards per game during that nine-game span, Dobbins would have rushed for over 1,100 yards in a full 16 game season.
If you ask me, Gus Edwards is one of the more underrated backs in the NFL. It's safe to assume Baltimore agrees, as the Ravens extended their running back for two more years.
Edwards has been super consistent in his three seasons in the league. His rushing yards in three seasons are 718, 711, and 723. His attempts are 137, 133, and 144. Edwards rushed for a career-high six TDs last season.
With how much the Ravens run, it's hard to have a true bell cow. They'd risk overworking one guy. That's why I love their duo of Dobbins and Edwards. I think they may be the most underrated RB duo in the league.
I know I didn't talk much about their receiving prowess, but that's because neither has cleared 130 receiving yards in a season.
For what it's worth, the Ravens offensive coordinator Greg Roman did say the team is working on getting Dobbins more involved in the passing game in 2021.
2 – Alvin Kamara and Latavius Murray (Saints)
Alvin Kamara gets all the attention in the New Orleans Saints backfield, and rightfully so, but Latavius Murray is no slouch.
We'll get to Murray later, but let's start with Kamara. He's coming off a career-high 932 rushing yards and 16 rushing TDs. The TDs ranked second-most in the league. He even tied an NFL record by rushing for six TDs on Christmas Day.
Alvin Kamara has 6 touchdowns today — tying the NFL record for most rushing touchdowns in a game.

AK6 ? (via @thecheckdown) pic.twitter.com/CKV62IPitV

— SportsCenter (@SportsCenter) December 26, 2020
While Kamara is a great RB, I believe his receiving skills are better.
He had 83 receptions, 756 receiving yards, and five TDs last season. Since entering the league in 2017, Kamara has the most receiving yards among RBs, with 2,824. His 15 receiving TDs in that span rank second among RBs.
Kamara is undoubtedly a top-five RB in the league, but he never ranked inside the top 15 in rushing attempts in any season. A big reason for that is the Saints balanced rushing attack.
Murray has been consistent in his two seasons with the Saints. He had 156 rushing attempts in both seasons, while his rushing yard totals were 637 and 656. Murray ranks just outside the top 20 in both stats since 2019. I know that doesn't seem too impressive, but he's a backup RB.
When Kamara missed two games in 2019, Murray showed what he could do in a lead back role. Check out the solid production when forced into a bigger role.
| | | | |
| --- | --- | --- | --- |
| Week | Rush Attempts | Rushing Yards | Touchdowns |
| 7 | 27 | 119 | 2 |
| 8 | 21 | 102 | 1 |
Murray is clearly the more bruising presence of the two, but he also displayed his underrated pass-catching chops (14 catches, 86 yards, 1 TD) in that featured role.
Personally, I love what the Saints are doing with Kamara.
They've yet to give him over 200 rushing attempts in a season. But at the same time, they aren't limiting him. They allow him to maximize his skillset in the passing game. He definitely has the potential to be successful into his 30s, which is rare for RBs.
Murray has been a great complement back to Kamara, and there's little reason to suspect that will change going into 2021.
The Saints will have a new quarterback in 2021, but their RB duo should stay strong running behind an elite offensive line.
1 – Nick Chubb and Kareem Hunt (Browns)
This one shouldn't be a surprise. Both Nick Chubb and Kareem Hunt wasted no time becoming top RBs when they entered the league.
Undeniably, they're at least in the conversation when talking about the best NFL backfields in 2021.
Chubb ran for 996 yards and eight TDs his rookie season. He did that despite having just 16 attempts in his first six games. He took the keys to the backfield after that and never looked back.
Chubb followed that up by nearly winning the rushing title. He rushed for 1,494 yards and eight TDs in 2019. It took a 200-yard rushing game from Derrick Henry in week 17 of that season to keep Chubb from winning the title.
Chubb's yards and attempts dropped in 2020. Most people attribute it to Hunt's arrival, but that simply is not true. Chubb went over 1,000 rushing yards and had a career-high 12 rushing TDs in just 12 games. His 88.9 rushing yards per game ranked third in the league.
What's cooler? He has zero intention of leaving anytime soon. Here's what he said about ongoing contract discussions.
"I don't like uncertainty, and I know here in Cleveland what I have with the players and coaches, and just the city of Cleveland. Cleveland is where I want to be."
Hunt's story is a little more tumultuous. Hunt led the league with 1,327 rushing yards in his rookie season. Hunt had another solid season in 2018, but the Kansas City Chiefs released him late in the season after a video surfaced of him kicking a woman.
The Cleveland Browns signed him in 2019. Hunt joined the team after serving an eight-game suspension. He chipped in 179 rushing yards and 285 receiving yards in 2019.
Hunt put together a good season in 2020. He rushed for 841 yards and six TDs on 198 attempts. He made an impact in the receiving game with 38 receptions, 304 yards, and five TDs.
The duo helped the Browns finish third in the league in rushing yards.
This duo is so strong because both have shown the ability to be elite backs in the league. It's one thing to have two starting-caliber RBs, but it's another when you have two that are elite.
Chubb isn't much of a receiving back, so that's what makes Hunt a great complement back. He can limit his workload while also masking his weakness.
To top it off, the Browns have the best offensive line in the NFL.
Who Just Missed the Cut?
The Indianapolis Colts have a respectable duo in Jonathan Taylor and Marlon Mack. The two only played one game together last season before Mack tore his ACL, but Taylor is already among the best NFL running backs in 2021.
Mack rushed for over 1,000 yards in 2019, while Taylor accomplished that in 2020. It'll be interesting to see how the Colts distribute the workload this season, while pass-catching back Nyheim Hines also factors into Indy's underrated backfield.
The Green Bay Packers may have something building with Aaron Jones and AJ Dillon, too. Jones rushed over 1,000 yards for the second straight season. He shared the backfield with Jamaal Williams the last two seasons, but Williams signed with the Detroit Lions this offseason.
Dillon didn't have many opportunities in his rookie season, but he did rush for 5.3 yards per carry. Dillon confidently proclaimed that he and Jones could be the best RB tandem in the league.
Having one of the best running back tandems in the NFL doesn't guarantee anything, but running the ball remains important.
If you buy into any of these pairings, it's not unrealistic to imagine you're looking at a Super Bowl 56 contender.
Before you start placing any bets, though, brush up on the best sites for betting on the NFL.
September
Casino of the Month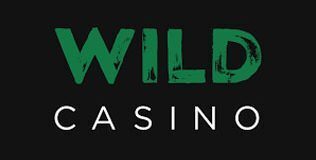 Welcome Bonus
250% up to $5,000