Top 5 Bets for MLB Win Totals in 2021

It's that time of the year when it's too early to bet on baseball games, but it's the perfect time to analyze odds in the futures betting markets.
Tying up money for months at a time isn't always a dream scenario for online sports bettors – unless, of course, those funds were distributed across MLB win totals that were soaked in value.
After surfing the MLB win totals at various sportsbooks for all 30 teams, five potential bets caught my attention.
Here are the best MLB win total bets for 2021.
St. Louis Cardinals Over 87.5 Wins (+100)
In Vegas, you can find 86.5 wins at -115, but don't sweat it if you prefer to bet baseball online. The number is set at 87.5 at most sites, but head to BetOnline, where the bookies will lay the juice for you.
Since Mike Shildt came onboard midway through 2018, the Cardinals have won 56.1% of their regular-season games, equating to a shade under 91 wins in a 162-game season.
St. Louis waved goodbye to Kolton Wong during the winter, but they welcomed Nolan Arenado into the middle of their lineup. They also get Jordan Hicks back after missing 2020, and Alex Reyes is in line to provide a massive boost to the staff.
It's safe to say the Redbirds skipper has the best roster he's had since arriving in the "Gateway to the West," hence, the Cardinals are a substantial favorite to win the NL Central. It's worth noting that every NL Central winner between 2008-2019 has won at least 90 regular-season games.
More on why this is one of the best MLB win totals to attack can be found below.
Cleveland Indians Over 80.5 Wins (-115)
I was intrigued by the Indian's 81.5-game win total at the casinos, but boy, was I happy to see MyBookie post the Tribe's number at 80.5. I'm wondering how much research the oddsmakers actually put forth into this particular assessment.
Terry Francona took over at the start of 2013, and here are the records he's produced in the eight years that have passed.
Cleveland Indians Records Since 2013
Year
Wins
Losses
Winning %
2013
92
70
.568
2014
85
77
.525
2015
81
80
.503
2016
94
67
.584
2017
102
60
.630
2018
91
71
.562
2019
93
69
.574
2020
35
25
.583
Not once has Cleveland won fewer than 81 games. They were on pace to win more than 94 games in 2020.
One might point to the departure of Francisco Lindor, and here's how I'll respond.
Lindor played in all 60 games last year and hit just .258. He wasn't among the Indian's top-5 leaders in WAR after posting the lowest slugging % and OPS of his career.
Jose Ramirez was a monster in 2020, Shane Bieber was the best pitcher in baseball, and as long as Francona is around, the team is going to play disciplined. This is a club that has ranked inside the top-10 in team ERA in each of the last six seasons.
Baltimore Orioles Under 64.5 Wins (-125)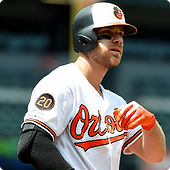 Now for some bad news. Baltimore has been dreadful since 2018, compiling a record of 126-258 over the last three seasons. That's well under a 54-win pace over the course of a full year.
Piggybacking on some thoughts put forward by Buster Olney, "The O's" did absolutely nothing over the offseason to suggest they'll make any strides in 2021. While their competitors in the AL East were spending top-dollar on impact players, Baltimore spent a whopping $1.5 million to lure Freddy Galvis for one season. Chris Davis is still getting at-bats, and even hardcore baseball enthusiasts haven't heard of the majority of the Orioles bullpen.
Brandon Hyde has to choose between names like John Means and Keegan Akin as his Opening Day starter, and don't get too excited about the return of Trey Mancini. Not because the cancer survivor won' have a big year – but because if he does, it just means Baltimore will probably trade him to a contender at the deadline.
Chicago White Sox Over 89.5 Wins (-130)
I'm OK laying -130 here knowing that most MLB betting sites installed the White Sox win total at 90.5. By heading to BetUS, we can latch onto the South Siders win total at 89.5.
Chicago not only has one of the best lineups in baseball, but they're creeping into the upper echelon when it comes to the best pitching staffs in the MLB. Trading for Lance Lynn solidifies the rotation, and inking Liam Hendriks gives Chicago the best closer in the big leagues. The batting order is bursting with power.
White Sox Team Batting in 2020 (AL Rank)
Home Runs
Runs Scored
Batting Average
Slugging
96 (1st )
306 (2nd)
.261 (2nd)
.453 (1st)
Any anxiety about how Tony La Russa's old-school approach would mesh with the "flair" in the clubhouse is now in the rear-view mirror. Tim Anderson spoke glowingly of his new skipper after a constructive 1-on-1 meeting.
"Just to see what page he's on is definitely awesome. Just have conversations with him, very motivating. The drive to want to win, he has that. I'm behind him 110 percent. That's the ultimate goal, is to win a World Series here. I'm behind him."
Sitting at -145 to emerge in the AL Central, I don't see many versions of the White Sox amassing fewer than 90 victories.
Washington Nationals Over 84.5 Wins (-115)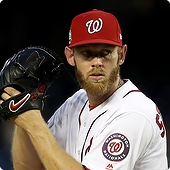 Playing in the NL East won't make things any easier, but the Nationals are primed for a bounce-back campaign. Lacking power in the middle of the order throughout 2020, the arrival of Josh Bell and Kyle Schwarber immediately give Juan Soto protection. Trea Turner is coming off a superlative season, and Stephen Strasburg is rested and recharged.
Surpassing 84 wins is partly hinged on better execution from Max Scherzer and Patrick Corbin, although that's something I expect we see come to fruition. Perhaps a change of scenery for Jon Lester rejuvenates the 37-year-old southpaw, and here's a bold prediction.
Joe Ross breaks out and quietly inserts his name into the NL Cy Young conversation.
So maybe that's a bit audacious, but the talent is there. Remember, the 2019 World Series champs have won at least 93 regular-season games three times since 2016. My guess is last year's lull ends up being short-lived, putting the over firmly in play as one of the more lucrative MLB win totals in 2021.
Betting on MLB Win Totals in 2021
Feel free to browse MLB win totals for all 30 teams; these were the five wagers that I kept circling back to. The more I study the Cardinals and the White Sox, the more I'm convinced they're both genuine World Series contenders.
The Nationals should look more like their 2019 iteration as opposed to what we saw in D.C. in 2020, but their neighbors in Baltimore are almost certainly going to struggle. Lastly, Terry Francona isn't getting enough respect for what he brings to the dugout in Cleveland.
Among all the odds for MLB win totals, laying -115 on the Indians eclipsing 80.5 victories is as captivating as any. Definitely a lot more interesting than trying to figure out how many games the Dodgers or Yankees will win.
September
Casino of the Month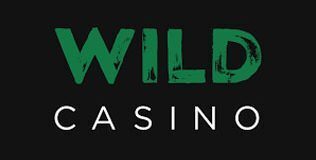 Welcome Bonus
250% up to $5,000