Top 30 Heisman Winners in College Football History

The Heisman Trophy has been the top individual achievement in college sports for centuries. Winning the stiff-arm trophy gets your name entrenched into the history of the sport.
Every season we have hours of coverage on television and online that recap and discuss which player will be the next to win it. There are odds and predictions on which player will come out of nowhere and surprise the country.
Many winners produce based on team success. Living up to preseason expectations is never a walk in the park, but the best players always seem to rise to the top.
Fun debates are some of the best hobbies of some sports fans. Here are your top 30 Heisman winners of all time.
30. 2000 Chris Weinke, QB, Florida State
29. 1979 Charles White, RB, USC
28. 1952 Billy Vessels, RB, Oklahoma
27. 1986 Vinny Testaverde, QB, Miami
26. 1960 Joe Bellino, RB, Navy
25. 1974 Archie Griffin, RB, Ohio State
24. 1963 Roger Staubach, QB, Navy
23. 1955 Howard Cassady, RB, Ohio State
22. 2008 Sam Bradford, QB, Oklahoma
21. 1997 Charles Woodson, CB, Michigan
20. 2015 Derrick Henry, RB, Alabama
19. 1977 Earl Campbell, RB, Texas
18. 1991 Desmond Howard, WR, Michigan
17. 1999 Ron Dayne, RB, Wisconsin
16. 1978 Billy Sims, RB, Oklahoma
15. 1984 Doug Flutie, QB, Boston College
14. 2013 Jameis Winston, QB, Florida State
13. 1998 Ricky Williams, RB, Texas
12. 2017 Baker Mayfield, QB, Oklahoma
11. 2018 Kyler Murray, QB, Oklahoma
There are eight signal-callers listed above, and it could be a lot more. Many superstar seasons were put together by the best of the best. Charles Woodson and Desmond Howard of Michigan stick out due to their elite skills on special teams.
There would not have been a national title for Michigan in 1997 had it not been for the magic he displayed on the gridiron. The Wolverines are still attempting to win a national championship. They haven't come close since.
At running back, Ricky Williams set the FBS all-time rushing record in 1998 (6,592) until Ron Sayne broke it in 1999 (7,125). These two studs could pick up steam quickly. Once they got in the open field, they reached daylight.
All these players deserve recognition, but they often played their best in the biggest of games. Production and winning weighed heavily in Heisman voting. It is a challenge to win the award if your team suffers devastating losses, and the value the player brings to his team is vital.
10. 1983 Mike Rozier, RB, Nebraska
There are often recency biases in most rankings, but not here off the bat. The Oklahoma Heisman winners could all make a case, but the Cornhuskers had a dominant program under Tom Osborne.
Rozier ran for an absurd 2,148 yards on the ground to go along with his 29 scores. Of course, they fell short in the Orange Bowl against Miami, but the Heisman toted it 25 times for 147 yards.
Before offensive numbers became relevant, Rozier made a name for himself at Nebraska.
9. 1996 Danny Wuerffel, QB, Florida
The Gator signal-caller was nearly perfect for the entire season. Steve Spurrier's offenses were posting video game numbers before video games were much of a thing like they are now.
Wuerffel had a grueling schedule that featured Florida State twice. Auburn, Arkansas, and Tennessee were all solid Top 20 teams. The Vols would seemingly be the team to knock off the Gators.
Instead, Wuerffel had the last laugh and took home all the awards and trophies that season.
8. 1968 O.J. Simpson, RB, USC
UCLA quarterback Gary Beban won the award the season prior despite gaudy numbers by Simpson. The USC tailback ran for over 1,500 yards in 1967.
However, he made the 1968 season a special one with his name engraved in history.
Simpson ran for nearly 2,000 yards, and he reached paydirt 23 times, and it made him the most lopsided Heisman winner in over half a century.
In 2019, Joe Burrow was the next time where we saw a more lopsided winner.
USC was 9-0-1 before losing in the Rose Bowl to Ohio State. They had a tie with Notre Dame before their bowl, but that might be the only thing holding Simpson back from cracking the top five.
He was one of the best backs ever collectively, but to post such exceptional numbers before offenses ran many plays was nuts.
7. 2007 Tim Tebow, QB, Florida
One of the best SEC players in history ranks near the top of most lists. The career of Tebow was memorable, but his sophomore season was surreal in 2007.
The Gators were heavily reliant upon the arm and legs of the southpaw signal-caller. Tebow missed out on playing in a BCS game, and they ended up losing to Michigan. It was the final game of the career at Michigan for Lloyd Carr.
Tebow became the first-ever SEC player to rush and pass for 20-plus touchdowns. He was an absolute machine for Florida.
They were coming off a national championship, where Tebow backed up Chris Leak. Many questioned his arm strength and ability to lead an offense, but he soon made them all eat crow.
The Florida Heisman winner would go on and win another national championship the following season. During his sophomore season, the numbers were off the charts. Nearly rushing for 1,000 yards with over 3,000 yards passing is remarkable.
Without No. 15 under center, they could have lost several games.
6. 1982 Herschel Walker, RB, Georgia
Marcus Allen deservedly won the Heisman in 1981, but Walker is arguably the best college player ever. He could have won the Heisman trophy three separate times. He played in three Sugar Bowls during his career.
The model of consistency made him iconic, but the Georgia Bulldogs under Kirby Smart are finally getting back to where Walker had them in the early 1980s. The dominance at the line of scrimmage passed the eye test in every game he played.
As a freshman in 1980, Walker was unstoppable. Georgia won the national title and had a few more chances to add to the trophy case. Once the 1982 season rolled along, Walker was a cheat code.
Piling up over 1,700 yards rushing on 335 carries is crazy talk for 11 games. Reaching that total is almost impossible. We saw Derrick Henry almost eclipse 400 carries, but that was in 15 games.
Nowadays, there are added games for the College Football Playoffs.
Walker put together one of the strongest, fiercest seasons we had ever seen before. Decades later, and we are still talking about his career and Heisman season in 1982.
It was the final season in college for Walker, but it was one for the books.
5. 1976 Tony Dorsett, RB, Pitt
After the career of this Pitt legend, it took 22 years for somebody to break his rushing record of 6,082 yards. Dorsett was one of the best backs ever.
He was one of the rare stars on this list that played all four seasons. He saved his best for last as a senior. The Pitt superstar won a national championship under Johnny Majors by beating Georgia in the Sugar Bowl.
Dorsett eclipsed 2,000 yards that season but saved some of his best performances for his final two games as a collegiate player.
He ran for 224 yards against Penn State in the regular-season finale and then 202 in the Sugar Bowl over Georgia.
Pitt dominated Georgia 27-3, and claiming a national title is always vital in rankings. Being valuable to your team and competing in meaningful games often puts you higher on this list compared to some that fell short.
4. 1981 Marcus Allen, RB, USC
Allen is one of the five best running backs in college football history. Rushing for 2,300 yards with 22 rushing touchdowns in 1981 was unheard of at the time.
USC has a long list of historic players in the backfield at quarterback and running back. Auburn and Georgia are up there, but the Trojan backs seem to be the best. Allen is among the best because of the 1981 season he put together.
Allen failed to win the national title, and they lost three games, but he knocked off and prevented Herschel Walker from winning multiple Heisman's.
The USC superstar set over a dozen NCAA records and was the USC offense in 1981.
3. 2010 Cam Newton, QB, Auburn
Andrew Luck was the runner-up, but many forget who finishes second in awards. Newton meant everything to an Auburn team that hardly received any love in the preseason polls. They were barely ranked and were an afterthought behind Alabama and LSU.
The ability to dazzle and entertain in the biggest of games makes Cam worthy of being highly regarded on this list. The lack of NFL stars on the offensive side was apparent, and he single-handedly carried them to a national title.
Newton shut the haters up and ran through all the top defenders in the country. LSU and Alabama had chances to knock him off, but they fell short. Despite trailing 24-0, it looked as if the Crimson Tide would score a 50-burger.
A fumble through the end zone by Mark Ingram seemed to give the season to Newton and Auburn. The Tigers rallied back and won 28-27. It was all thanks to 255 total yards and four touchdowns from Newton.
He followed that up in the SEC Championship over South Carolina with over 400 yards of offense and six total touchdowns. They would go on and defeat Oregon to win the BCS National Championship.
As the games started to get bigger, Newton thrived even more for Gene Chizik and Auburn. Chizik failed to last much longer with the program. The 2010 performance by Cam still lives as one of the best in SEC and college football history.
2. 2019 Joe Burrow, QB, LSU
My top quarterback on the list is the recent season that Joe Burrow put together in the SEC for LSU. The gauntlet and the schedule that the Tigers had to go through were rare.
The schedule kept coming with Top 20 opponents, and the non-conference was no walk in the park either. Burrow had at least three total touchdowns in every game but one against Auburn.
The defensive front of Auburn was a challenge to deal with, but he still threw for 321 yards in the victory.
LSU for that one season accomplished more than nearly any SEC team ever has. Alabama made a statement the following season, but the offensive numbers were so outrageous that it would have been a challenge to duplicate them in a video game.
He made Chase and Jefferson become household names. Those stars could have made any passer relevant, but they all complement each other. Burrow was the star that season that made every solid SEC defense look like they had never defended a passing attack before.
Throwing for over 5,600 yards with 60 passing touchdowns and only six interceptions was chaotic to watch. LSU took on all challengers and the season made Burrow the most lopsided Heisman winner ever (91% of votes).
1. 1988 Barry Sanders, RB, Oklahoma State
Topping the list is still the legend that Barry Sanders put together during the 1988 season. The Cowboy running back ran for over 150 yards in every game that season.
Counting his epic Holiday Bowl performance over Wyoming, Sanders ran for 2,850 yards that season with 44 rushing scores.
There were seven games in which he rushed for 200-plus yards. Sanders backed up Thurman Thomas the season before winning the Heisman. Sanders put together a spectacular All-American season as a returner and showed flashes in 1988 as well.
Sanders was unstoppable in the NFL a few years later, but Oklahoma State had exceptional skills in 1988. He eclipsed over 3,200 all-purpose yards, and it seems like this ranking may hold forever.
If you want to place some more NFL bets moving forward, check out the top NFL betting sites.
September
Casino of the Month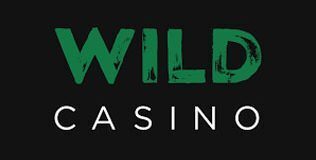 Welcome Bonus
250% up to $5,000