The Top 15 Contenders at the 2021 PGA Championship

The field is set for the 2021 PGA Championship. 156 men have earned a tee time, but how many of these guys are legitimate contenders at such a beast of a layout?
Just a stone throws short of 8,000 yards on the card, the Ocean Course at Kiawah Island presents a treacherous test. Not everyone is cut out to handle the adversity.
In terms of who has what it takes to challenge for the Wanamaker Trophy, here are my power rankings for the PGA Championship.
15 – Cameron Smith
Dating back to the CJ Cup @ Shadow Creek, Cameron Smith has played some of the best golf around. During that 13-tournament stretch, the 27-year-old Aussie has finished 11th or better eight times.
This includes landing 2nd at the 2020 Masters and 10th more recently at Augusta, plus a victory in New Orleans and a couple of other top-4s.
As proficient of a putter as anyone out here (3rd in one-putt %, 3rd in three-putt avoidance), Smith's confidence from his recent string of results has his confidence at an all-time high.
14 – Tony Finau
Here's how good Tony Finau has been in the majors since 2018.
Most Top 10s in Majors Since 2018
Golfer
# of Top 10s
Tony Finau
8
Dustin Johnson
7
Brooks Koepka
7
Xander Schauffele
7
Jon Rahm
6
Rory McIlroy
6
Tony's length off the tee will be a huge advantage at Kiawah Island, as will his ability to reel off birdies in bunches. His putting has improved of late – up to 17th on the PGA Tour in overall putting average.
Assessing the field and what it will take to persevere at this layout, few guys check as many boxes as Finau.
13 – Collin Morikawa
The defending champ has had a relatively quiet year that includes ditching his blade putter and opting to roll with a mallet utilizing a claw grip. That makes me a little nervous. What puts my mind to ease is Collin's remarkable iron play.
The PGA Tour's leader in SG: Approach tacked a WGC onto his resume at The Concession not long ago. He placed 18th at the Masters and finished 7th in his last induvial stroke-play event (RBC Heritage).
Maybe I am being a little naïve by slotting Morikawa at #13.
12 – Hideki Matsuyama
The 2021 Masters champ shook some rust off at TPC Craig Ranch following a trip back home to Japan that involved a significant period of self-quarantining.
Hideki admittingly didn't touch his clubs very much during his four-week hiatus but firing four red numbers at the AT&T Byron Nelson gives him more than enough to work with.
Most would agree that Matsuyama possesses the skill set necessary to win multiple majors. Now that he is over the hump, the floodgates could burst wide open.
11 – Daniel Berger
Quietly trending back into form, Daniel Berger backed up his 13th at the RBC Heritage with a T3 at the AT&T Byron Nelson.
Rounds of 69-67-67-64 included 24 birdies and an eagle – highlighting a streaking golfer who was firing on all cylinders.
3rd in SG: Off-the-Tee
7th in SG: Approach
18th in Putts Per GIR
Berger's 16th in the world and 16th in the FedEx Cup standings. 13th or better in two of the last three PGA Championships.
10 – Brooks Koepka
A win in Phoenix and a runner-up at The Concession seem so long ago in the world of Brooks Koepka. The two-time PGA Championship winner missed more than five weeks rehabbing an injury and arrives at the Ocean Club on the heels of back-to-back missed cuts.
However, if there is one golfer on the planet right now who knows how to turn on the switch at a major, Brooks is that dude.
Having said that, he will need to clean up his iron play if he plans on having a chance on Sunday. Koepka was 133rd out of 156 players in SG: Approach through the first two rounds.
9 – Patrick Reed
Kiawah Island is wide enough off the tee for Patrick to get away with his occasional erratic drive. The putting surfaces are tricky enough to where Reed's prowess on and around the greens will help him separate himself from the rest of the pack.
In terms of recent form, the runner-up at the 2017 PGA Championship finished 8th at the Masters and 6th at the Wells Fargo Championship. "Captain America" will be ready to pounce.
8 – Dustin Johnson
The world #1 has regressed substantially and therefore finds himself at #8 in my PGA Championship power rankings. Just one top-25 over his last six starts; withdrawing from the AT&T Byron Nelson at the eleventh-hour citing knee discomfort certainly isn't the best news.
On the flip side, perhaps the South Carolina native just needed some rest to ensure he's ready for this week's affairs. Plus, DJ's slump isn't nearly as blatant as you think it is when you do a little digging.
During Dustin's last six starts (without a top-10), he's 4th in birdies per round and 11th in SG: Total.
Did I mention Johnson has finished 2nd in each of the last two PGAs?
7 – Jon Rahm
34th-MC in his last two starts isn't exactly encouraging, but every week is a new opportunity on the PGA Tour. Rahm tops the list of elite drivers (long and straight) who also have incredible short games; on paper, this is an excellent golf course for Jon to pick off his first major.
The hang-up with Rahm as it always is in big events is can he handle his emotions?
Just one top-10 in four previous appearances at the PGA Championship.
6 – Bryson DeChambeau
Bryson's T55 at his hometown event wasn't what he had in mind, but perhaps not being in contention helps him conserve energy for what'll be a long and strenuous week off the Atlantic Coast.
Pete Dye didn't design the Ocean Course for the faint of heart, but don't expect DeChambeau to hold back.
Look for Bryson to waltz in and attack this place full bore.
Always tinkering and looking for an edge, Bryson's "full-send" mentality has a chance to truly shine at Kiawah. Kind of how we saw Rory bludgeon this place some nine years ago.
5 – Viktor Hovland
Sauntering into Kiawah Island with back-to-back 3rd-place finishes, Viktor Hovland is on my short list of serious PGA Championship contenders. Hovland may be a Ping staffer, but his game is "tailor-made" to succeed at the Ocean Course.
The PGA of America can stretch this place out to over 7,800 yards, forcing players to hit lots of medium and long irons into a slew of the par fours.
No problem here. Viktor clocks in 4th in proximity on approaches between 200-225 yards.
4 – Justin Thomas
It is hard to envision Justin Thomas not factoring into the drama this weekend. JT is long off the tee, he's 2nd on tour in SG: Approach, and he's top-10 in SG: Around-the-Greens.
There is nothing even remotely close about his game that can be considered a weakness, on top of the fact that he's already got one Wanamaker Trophy sitting on his mantle at home.
No top-10s in his last four starts isn't all that concerning, although it's probably the only reason Thomas didn't crack the top 3 of my PGA Championship power rankings.
3 – Rory McIlroy
From the forgotten man to the sudden betting favorite at Kiawah, Rory McIlroy's surge up the odds sheet for PGA Championship betting was fast and furious.
A victory at Quail Hollow has seemingly given "Rors" the pep in his step he was looking for – now he can attack the venue where won his first Wanamaker Trophy. By a whopping eight shots, mind you.
To shed some light on just how superb Rory was last time out at the Wells Fargo Championship, know that McIlroy ranked inside the top 3 in all the following statistics.
Driving distance
GIR
Scrambling
SG: Putting
2 – Xander Schauffele
Schauffele is yet to break through at a major championship but has produced top-10s in more than half of his appearances (8/15).
Xander's splendid all-around game is evidenced by ranking 2nd on the PGA Tour in SG: Total, and his "no-excuses" mentality should bode well at this layout.
I don't know how many bunkers there are at the Ocean Course, but I know it's a lot. I also know Schauffele ranks 2nd in sand-save %.
1 – Jordan Spieth
Seeking the final leg of the career Grand Slam, Jordan may not get a better opportunity than this week in South Carolina. Spieth has been balling out in 2021 thanks to generating stellar iron play week in and week out.
Any questions about how Jordan would respond from a month-long layoff were quickly put to bed with a T9 at TPC Craig Ranch. That is now seven top-10s in his last nine starts – he's been the hottest golfer on the sport.
PGA Championship Betting in 2021
These power rankings for the PGA Championship aren't a direct reflection of the odds. They are not a duplicate of the top-15 in the Official World Golf Rankings.
These are the 15 guys most likely to contend for the hardware this week at the Ocean Course, in my opinion. Plain and simple.
For PGA Championship betting picks, stay tuned for more content to hit this page.
September
Casino of the Month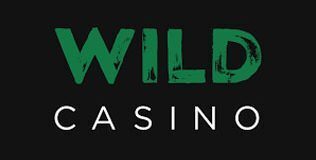 Welcome Bonus
250% up to $5,000