The Top 13 Earning Female Sports Stars in 2020

Why "13," you ask? Why not the five top paid female athletes, or the top ten? The answer is simple; I wanted to get some names on here that weren't tennis luminaries. By extending the list to 13, I was able to add a soccer player and a badminton champ.
So, 2020 has been an odd year for sports. Leagues were put on hold, and players were unsure about paychecks, seasons, playoffs, and their own futures. Here is my compiled list of the top earning female sports stars as things stand now, in the first half of 2020.
You'll see some familiar names, women who are the top earners year after year. And you'll likely be introduced to some names you aren't yet familiar with.
It's an evolving list, and metrics can change from tournament to tournament, but cream rises to the top, and you'll notice that the mainstays of lists like this don't look to be going anywhere soon. If you're a sports bettor, you'll already know that there are some names that offer solid opportunities for a winning wager at the best sports betting sites.
Serena Williams, Tennis – $29 Million Plus
The Queen of the Court has been on top of the list of highest-paid female athletes for several years running. Her name is known throughout the world, and despite taking a break and starting a family, her skill appears undiminished.
She's been number one in the world, and she's won 23 career titles, including Wimbledon (seven times) and the U.S. Open (six times) and has come away with three tournament victories in the French Open.
No wonder she is the darling of corporate sponsors, whose contracts net Williams 600% more than her tournament prize earnings. She represents Gatorade, Pepsi, Nike, and IBM, as well as the Beats by Dre brand of headphones.
She clearly has commercial appeal across the board, from computer companies to hip music accessory makers to the expected sport shoe advertisers. She also has a clothing line and an investment portfolio which command her meticulous attention.
We don't know how much time she'll continue to spend on her tennis career with her burgeoning family responsibilities, but with such a wealth of other interests and income streams, she's got a healthy financial pulse that should continue long into the future.
Serena and her sister Venus have created a non-profit, sliding-scale tennis and academics program in Los Angeles. This doesn't net her any income, but it keeps her brand viable.
Naomi Osaka, Tennis – $24 Million Plus
Osaka is second to Williams as things stand, but not for long. She already has contracts with Proctor & Gamble and Mastercard and recently inked a deal with Nike that could lift her to the number one spot before long.
She's even had an anime character made of her to help advertise the Japanese noodle brand Nissan, but social backlash was created when the anime character was revealed to have white skin instead of the rich skin tones of her mixed Haitian-Japanese heritage. Nissan has since apologized and acknowledged its need to be more aware of multicultural representation.
Osaka hit the tennis stage young, turning pro when she was 15. She's won the Australian Open and the U.S. Open and has a 63% win rate. She's still young, only 22 as of this writing, so I expect her resume will start racking up more major wins not too long in the future.
Interestingly, Osaka's father was her first coach, despite knowing nothing about tennis. Rumor has it that he came across Serena Williams' father's training plan for his daughters and followed that until Naomi was ready to proceed to professional instruction. It must be a winning plan, since both Serena and Naomi have made this list.
Angelique Kerber, Tennis – $12 Million
Perhaps not as well-known as the names at numbers one and two, Ms. Kerber took the win at Wimbledon in 2018, and her endorsements have garnered her more than her tennis winnings.
Kerber, a German player, took 13 years to rise from the 92nd ranked player in the world to number one, a notable milestone that she reached in 2016. She also won Olympic silver for Germany in Rio.
This left-handed, triple grand slam winner bounces around in the very top rankings of female players in the world. She's third on this list, making her one of the top-paid female athletes on the globe.
And yet, compare her $12 million salary to the $40 million Steph Curry makes in the NBA. Better yet, let's compare her salary to the NBA's Solomon Hill, who is the 101st highest-paid pro basketball player and who also makes more than Angelique, at close to $13 million.
Of course, the top women's tennis players do make similar salaries to the top male players, but only when you're talking about those at the very top of the list. As you get to the mid-ranks of women, you'll find the disparity much greater when you compare their salaries to the mid-ranks of men.
Kerber injured her left hamstring in early 2020, but because all sport has been on extended hiatus, it's giving her a chance to heal. This may help her to maintain her position of third-most well-paid female athlete in the world. If that early injury had resulted in a few prime tournament pull-outs, then she'd likely slip down several notches.
But for right now, Adidas and Porsche and Yonex love Angelique, as do a host of other sponsors eager to be associated with her string of wins and stellar rise to fame.
Simona Halep, Tennis – $10 Million Plus
This right-handed, muscle-bound, powerhouse player has won the Australian Open, the French Open, the U.S. Open, and Wimbledon. She's been ranked number one and number two over the past 24 months.
Halep hails from Romania and has been awarded multiple medals of honor from the Romanian government, including the Order of the Star. Halep represented Romania at the London Olympics in 2012 and was slated to do the same at Tokyo in 2020. Time will tell how the Tokyo games are handled and whether they will be played at all.
In her time as a professional tennis player, Simona has scored nearly $40 million in prize money. She's been voted a WTA Popular Player of the Year award, as well as recognition for being a "fan favorite."
Her popularity in the public eye has resulted in lucrative deals with Nike, Adidas Lacoste, and Mercedes-Benz, among other corporate sponsors.
When she returned to Romania after her Wimbledon win, she had a celebration party held in her honor, attended by more than ten thousand fans. She is considered the top athletic superstar in her country, and she doesn't look to be slowing down anytime soon.
Halep also makes good use of her income, having donated medical equipment to clinics in her home country to help deal with 2020's global health crisis.
Some athletes do well after an extended sabbatical from playing, while others find their momentum waning. Because of 2020's extended break from tennis (as with most international sports), Simona may experience a change in playing efficacy when she—and we—return to the court.
If some players can come roaring back or lacking in energy after a rain break, imagine what several months out of the game will do to shake things up in the sporting world.
One point of interest regarding Ms. Halep is that she underwent breast reduction surgery as a teenager to improve her chances of climbing the ranks of women's tennis. That is proof positive of her relentless commitment to be the best at her game. Let's see if she knocks one of the others from their top spots on this list.
Sloane Stephens, Tennis – $10 Million Plus
Sloane's grandmother came to the U.S. from the Caribbean island of Trinidad in her pursuit of a career as a physician. Clearly, Sloane has strong, focused genes in her family, and they have benefitted her to the point that she is one of the wealthiest female athletes of the modern era.
In 2013, Sloane beat Serena Williams at the Australian Open, and suddenly, she was in the spotlight. Sloane has won only one grand slam match, but her youth and her effervescent personality have made her an ideal candidate for top sponsorship deals.
She's partnered with Nike and Head, as well as Colgate, doTerra, and the ubiquitous Mercedes-Benz. With so many high-dollar sponsors, she's expected to stay at the top of this list for years to come.
Some female athletes slow down or suspend their careers when they get married, but I suspect that won't be true for Stephens, whose significant other, Jozy Altidore, is a focused professional athlete himself.
In addition to prize money and the income from her endorsement deals, Stephens has also worked as a reporter for the Tennis Channel, a good use for her bachelor's degree in communications. Tennis analyst is a route many former female tennis champs have taken, and it's clearly one that Stephens will be suited for if and when she decides to retire from the court.
Sloane is energetically involved in charity work, giving shoes to impoverished kids and helping youth in tough communities learn tennis and obtain educational support.
Although it's tennis that brings her the big bucks, Stephens seems to have enough extracurricular activities to keep her inspired and engaged no matter what the future years hold for this promising player. She's already declared herself adept at social media management, which could mean that she'll maintain corporate sponsorships despite dropping in rankings over the past several months.
Caroline Wozniacki, Tennis – $8 Million
This Danish player was the first Scandinavian to become the top-seeded player in tennis. She became the number one player in the world back in 2011 and has graced numerous grand slams—and advertisements—in the intervening years. In fact, this Danish player has rarely been out of tennis headlines for her continued top performances.
In 2018, Caroline won the Australian Open and seemed on top of her game, but in 2019, Wozniacki announced that she suffered from rheumatoid arthritis.
In early 2020, Wozniacki played in what has been deemed her "farewell" match, at the Australian Open. One of the few large sporting events to be held in early 2020 before issues caused a global shutdown of international sports, Wozniacki lost in the third round to up-and-coming Tunisian player Ons Jabeur.
Despite her withdrawal from tennis, Wozniacki is still in the top half of this list because the tennis circuit has been on hold. When sport starts up again, she'll gradually be pushed out by other players who continue to bring in prize money and who will be re-negotiating endorsement deals.
Caroline is still under contract with Babolat, Rolex, and Adidas, among other corporate sponsors. She has been considered among the more marketable players on the tennis circuit for a decade now, primarily because she has an engaging on-camera persona.
Despite her withdrawal from tennis, Wozniacki may continue to be a brand spokesperson, which could mean a continued income in the millions. Her marriage to an NBA star makes her part of a powerhouse couple that could support continued commercial success for both of them, as well.
Rheumatoid arthritis, or RA, has been in the spotlight lately as medications to manage the disease evolve and are coming to market; perhaps Caroline will become the face of the battle against RA, and thus we may see her image used in that capacity, as well.
Maria Sharapova, Tennis – $7 Million
Back in 2006, Sharapova would have been at the top of this list. She was the highest earner among female sports stars back then with her endorsements from Motorola, Cannon, and Nike. She's been outpaced in recent years by others above her on this list, but she still maintains enough of an income to hover in the top 10.
Sharapova has won the Australian, French, and U.S Open tournaments, as well as Wimbledon. However, as the news out of the Sharapova camp stands now, she will not be playing in any more grand slam matches.
Like Wozniacki, Sharapova has announced her withdrawal from tennis. In February of 2020, she penned a letter to her fans saying "Goodbye." Perhaps with the global hiatus in sport, she felt that it was a natural time to do so.
However, although she may not be hitting the courts in a professional capacity, she will likely be the face of many commercial enterprises for years to come.
She is a world-renowned athlete, is considered one of the most beautiful players on the WTA circuit, and is deemed one of the fiercest competitors in the sport. All of which are an invitation for an investment group or a luxury car company to leverage her fame and her evolution into the next phase of her life for their benefit.
Maria has her own non-tennis venture in the candy company Sugarpova. It's doing so well that she and her collaborators are considering adding lifestyle items to the brand as well, such as perfume. Sharapova does give a portion of proceeds to charitable organizations, and thus, this does diminish her income from the candy venture to a degree.
Sugarpova could continue to bring in a solid income for Sharapova, but that would not be considered athletic income, and thus she will—barring unforeseen changes in her tennis future—make way for others to rise up this list.
Karolina Pliskova Hrdlickova, Tennis – $6 Million Plus
Born in the Czech Republic and now living in Monaco, this 6'1" player was number one in the world in 2017 but has dropped in rankings to her current number three spot. Despite churning through coaches with some regularity, her playing style hasn't suffered, although she's yet to win a grand slam.
Pliskova and FILA have signed a contract that extends their initial deal from 2016, and she also represents racquet maker Babolat, Czech Airlines, and small airline SmartWings. She is also the face of ATT Investments and Mototechna car retailer, as well as Hublot watch company.
If Pliskova wins a grand slam, her corporate sponsorship deals will escalate accordingly in number and in income. She'll also garner greater prize money as well to add to her cumulative prize money earnings of $20 million.
Look for her to climb this chart in the coming seasons.
Elina Svitolina – $6 Million Plus
A boxing enthusiast, Svitolina augments her tennis workouts with time at the boxing gym, giving the heavy bag her all. Cross-training is never a bad thing, and this young Ukrainian tennis personality has already racked up $20 million in prize money.
Elina has made it to the semifinals at both Wimbledon and the U.S. Open and is currently ranked number five in the world. Svitolina is sponsored by Wilson, Nike, and Superior Golf Resort. She also enjoys lucrative deals with retail brand Niche Concept and Poustovit women's wear.
Svitolina won Roland Garros as a junior and fully intends to win all four slams as an adult. Time will tell if she can start racking up slam titles, but if she does, her climb up this list will be precipitous.
Inspired by Agassi and admittedly "aggressive" on the court, Svitolina has a solid chance of reaching her grand slam goal.
Garbine Muguruza, Tennis – $6 Million
Just like soccer seems to create the best-paid male athletes in the world, for women, it's clearly tennis. Muguruza was born in Venezuela but moved to Spain a few years later. She has dual nationality but plays for Spain.
She's won the French Open and Wimbledon, but her current ranking is in the teens. We'll see how the latter half of 2020 shapes up, tennis-wise. Some players are going to bounce back quickly after the enforced break, while others will struggle to regain momentum.
Muguruza serves at more than 100 miles an hour. She entered the pro circuit in her teens, and at her wildcard appearance at the Miami Open, she defeated a former number two seeded player but ultimately lost to Radwanska.
Muguruza has represented Rolex, Adidas, and BBVA bank. Muguruza also lends her time and her fame to a non-profit literacy initiative called Room to Grow.
If she can improve her rankings in the next year or so, she can dramatically improve her off-court earnings. In early 2020, she made it to the final stage of the Australian Open. She's young and competitive, and her chances for a long and lucrative career are good.
Venus Williams, Tennis – $6 Million
Venus has been playing since she was a child, famously coached, along with sister Serena Williams and number one on this list, by her father. Known for making on-court fashion and style statements, Venus garners as much attention with her bright tennis outfits as she does with her powerful forehand.
Her rankings have been up and down, but she's been rated as the number one seed in the world several times. She's no stranger to the winner's circle. She's also won Olympic gold four times, a remarkable feat.
The fact that Venus and Serena are from the same family increases their interest in the public eye. This is reflected in the success of her brand of tennis clothing, EleVen, and of her interior design firm, V Starr. She's recently been seen in Tennis Warehouse and USTA commercials.
Despite 25 years on the court, Venus has no plans to retire or take it easy. She's won Wimbledon a number of times, and that kind of thrill can keep a player coming back for more.
Alex Morgan, Soccer – $6 Million
Now we're off the tennis court and onto the grassy field. Alex Morgan plays for the Orlando Pride and also co-captains the U.S. women's soccer team. Her salary is a quarter of a million dollars per annum, but she makes the bulk of her income from endorsements. She represents Coke, AT&T, and Volkswagen, among other big-name sponsors.
Rumor has it that Morgan is set to create a media company, which means she's focused on life after soccer. The media company will shine the spotlight on female athletic achievements as a counterpoint and a balance to all of the masculine coverage across ESPN and Fox Sports, among other networks.
Morgan also writes children's books and has acted in a movie. She's clearly got a wide focus for her life, and although soccer is currently the largest part of it, she looks poised to evolve into a competent businesswoman. The fact that Time Magazine has named her one of the 100 most influential people in 2019 can't hurt.
Alex Morgan is already lobbying to lessen the pay gap between her and her male counterparts in the soccer arena. With her degree in Political Economy from U.C. Berkeley, she's got the credentials to make it happen.
P.V. Sindhu, Badminton – $5.5 Million
This 24-year-old Indian badminton star is fierce, fast, and fearless. Both of her parents played volleyball at the national level, so her household is no stranger to strict training regimens, including optimal sports nutrition and multi-hour workouts.
Sindhu, although still in her early 20s, has 15 career titles and represents India on the international level. She won her first tournament in the sport before she was 11 years old and has been winning most of her matches ever since. No wonder she's been chosen by Bridgestone Tires and Gatorade to be their famous face on the subcontinent.
You may not follow badminton, but much of the world does, and it's wildly popular across Asia. There is a badminton world federation that controls international competition.
In 1992, badminton became an Olympic sport. Although Sindhu has taken silver at the Olympics and makes millions in corporate sponsorship deals, she still has a day job, working at Bharat Petroleum.
So, Why Does Tennis Dominate This List?
Why does tennis generate more income for its female superstars than other athletic pursuits?
Although tennis is one of the more widely available sports, with courts in many public parks throughout the nation, it is still seen by many as an elite sport. Thus, luxury brands such as Mercedes-Benz and Rolex find tennis stars to be an ideal fit as brand spokespeople.
Tennis betting is increasingly popular at online sportsbooks because the sport is easy to watch, and most people grasp the rules quickly. Also, competition is fierce, and the play is exciting.
What Is Being Done About the Gender Pay Disparity?
As noted above, Alex Morgan is working on a lobbying plan to bring pay equality to U.S. soccer.
In the sphere of women's basketball, the WNBA has created a collective bargaining agreement that works to bring the pay of the league's athletes closer to that of NBA players. Not the equivalent of male NBA players, but closer.
NBA rookies can make $1 million in their first year, whereas the new WNBA agreement brings players' salaries into the six-figure range. Thus, the pay for women in the sport is struggling to get to 10% of what the men make.
In Conclusion
The top paid female athletes garner most of their income from corporate endorsements. Some, like Serena Williams, have taken care to create solid investment portfolios. Others, like P.V. Sindhu, continue on with their day jobs despite their current fiscal success.
Each athlete is different, but each is bold and decisive, and that's why they're on this list in the first place. I hope you'll be inspired.
AUGUST
Casino of the Month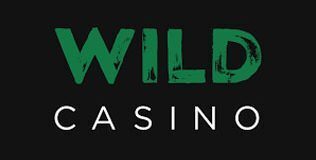 Welcome Bonus
250% up to $5,000
Read Review
Visit Site