Top 10 Quarterbacks in the NFL for the 2021 Season

The landscape of the quarterback (QB) position has changed drastically over the last five years. No longer are we seeing pure pocket passers with no mobility running the show.
Guys like Lamar Jackson and Kyler Murray are showing that having a dynamic skill set can make you dangerous, even if you aren't having a good passing day.
Now, you don't have to be as athletic as those two QBs, but you are going to be severely handicapped in today's NFL if you don't have any mobility.
I know the 2021 NFL season is almost three months away but it's never too early to start talking football. Today, I will be ranking the top 10 QBs entering the 2021 season.
10. Kyler Murray (Arizona Cardinals)
I am starting this list off with the new prototypical QB in the NFL. Kyler Murray isn't your typical QB who's going to throw for 350+ yards a game, but he's going to keep every play alive with his legs.
His 3,971 passing yards in 2020 were only good enough for 13th in the league. Most of his other QB stats, such as passing TDs, completion percentage, and quarterback rating (QBR) rank in the 10-15 range.
The one thing that elevates Murray to the top 10 for me is his dynamic playmaking ability.
Murray rushed for 819 yards and 11 touchdowns last season, both good enough for second among QBs. He is one of the best examples of an evolving league. He's not one of the top passers in the league but his athleticism allows him to get more yards than a pure pocket passer.
Like most QBs in the NFL, Murray improved from his rookie to sophomore season. Most passing stats didn't go up substantially, but one thing that catches my eye is sacks.
Murray was sacked a league-high 48 times during his rookie season. That number went down to just 27 in 2020.
Murray's rushing stats were up across the board in 2020, but I think his ability to avoid sacks is something that can't be understated.
The Cardinals signed A.J. Green and drafted Rondale Moore to fill out their wide receiver (WR) room. Combine that with a second season of DeAndre Hopkins, and there's no reason to think Murray can't be top five on this list next season.
9. Matthew Stafford (Los Angeles Rams)
Matthew Stafford has long been looked at as a great QB who hasn't had the team around him to succeed. Stafford and the Detroit Lions have been to the postseason just three times since Stafford's rookie season in 2009, but they were one-and-done all three seasons.
Stafford no longer has to worry about the lack of weapons. He was acquired by the Los Angeles Rams in an offseason trade that is expected to put the Rams in Super Bowl contention.
He passed for 4,084 yards, 26 TDs, and 10 interceptions (INT) in 2020. Like Murray, those numbers were just on the outside of the top 10.
The biggest change for Stafford is his new weapons in Los Angeles.
Last season, Stafford had four full games with star WR Kenny Golladay before he went down with a season-ending hip injury. Stafford was stuck with Marvin Jones Jr. and T.J. Hockenson as his top two options for the remainder of the season.
No disrespect to those two, but they aren't top targets in a great offense.
The Rams have one of the more underrated WRs duos in Cooper Kupp and Robert Woods. Both players had over 1,000 receiving yards in 2019 but took a step back with former Rams QB Jared Goff struggling in 2020.
Rams head coach, Sean McVay, made Goff look like an MVP candidate in 2018 and 2019. There is no reason to believe Stafford can't get back to 4,500+ passing yards in a season.
8. Justin Herbert (Los Angeles Chargers)
The Chargers drafted Justin Herbert sixth overall in the 2020 NFL Draft. The rookie QB out of Oregon had little expectations as he started the season on the bench.
He was immediately thrust into action week 2 after a freak incident made starting QB Tyrod Taylor unavailable to play. With little to no notice, Herbert went out against the defending Super Bowl Champion Kansas City Chiefs and put on a show.
He threw for 311 yards and had one passing and one rushing TD. The Chiefs did win that game in overtime, but Herbert's impressive debut got everyone talking.
Herbert went on to have 4,336 passing yards, 31 TDs, and 10 INTs. The 31 TDs were an NFL record for a rookie QB.
The stellar season earned Herbert Offensive Rookie of the Year honors.
I think the big question is can Herbert replicate his rookie season?
We've seen in most cases where a rookie QB elevates his game his sophomore season, but that's typically when he struggles in his rookie season.
Guys like Baker Mayfield and Dak Prescott had great rookie seasons in which they threw for over 3,500 yards. Mayfield had the rookie record with 27 TDs in 2018 before Herbert broke it this season.
Neither player took a big step back in passing yards or TDs their following season, but there were two main stats that stood out.
Each player's completion percentage dropped by over four points. Their inaccuracies can be attributed to the rise in INTs for both players. Prescott threw nine more picks following his rookie season while Mayfield threw seven more.
Herbert will have a new head coach in Brandon Staley so it will be interesting to see if he can hit the ground running like last season or if there will be a learning curve with a new coaching staff.
7. Dak Prescott (Dallas Cowboys)
Speaking of Dak Prescott, he came a long way since struggling in 2017. Prescott elevated his game in 2019, throwing for a career-high 4,902 yards and 30 TDs.
Prescott was on pace for the best statistical season of his career in 2020 before a compound fracture ended his season in week 5.
He was on pace for over 5,900 passing yards. Obviously, that number would've gone down as 371 passing yards per game is basically unsustainable.
I don't think it's out of the realm to say Prescott would have thrown for 5,000 yards and possibly could've been an MVP contender.
One of the reasons I believe Prescott will come back strong from his injury actually has nothing to do with his on-field play.
After playing the 2020 season on the franchise tag, Prescott re-signed with the Dallas Cowboys on a 4-year, $160 million contract. I think not having to worry about another year of playing on the franchise tag and potentially being a free agent will help Prescott mentally.
The Cowboys offense started off great in 2020 and has the potential to be even better in 2021. Ezekiel Elliott should improve after dealing with COVID-19 last offseason. Something he said affected him throughout the season.
CeeDee Lamb had his moments during his rookie season, especially with Prescott. His two 100+ yard receiving games came in the first five weeks with Prescott. Without Prescott, he had just one game over 75 receiving yards.
Prescott will be 28 at the start of the season. With prime years still ahead, Prescott could be a top-five QB before you know it.
6. Russell Wilson (Seattle Seahawks)
Russell Wilson and the Seattle Seahawks have been a model of consistency ever since Wilson became the QB in 2012. They have had a winning record in nine straight seasons, including a Super Bowl win in the 2013 season.
Wilson turned 32 last November but that didn't stop him from having the best season of his career in 2020. He had a career-high 40 passing TDs and a 68.8 completion percentage. His 4,212 passing yards missed setting a career-high by just seven yards.
The Seahawks finally "Let Russ Cook" and he clearly didn't disappoint.
Wilson was arguably the MVP front-runner through the first half of the season. He was on pace for over 5,000 passing yards and an astounding 58 passing TDs.
His pace in the second half of the season cooled off significantly. He had just one game over 250 passing yards in the back half of the season. For reference, he had one such game under 250 passing yards in his first eight games of the season.
It was a similar story with passing TDs. After throwing for at least two in the first games of the season, he had one or less in five of his final eight games.
There were rumors in the offseason that Wilson could be looking for a trade after being frustrated with the number of sacks he's taken over
his career.
The Chicago Bears reportedly offered three first round picks, a 2021 third round pick, and two starters for Wilson. Obviously, the Seahawks declined the deal.
That's a lot of value for a 32-year-old QB so clearly, Seattle still believes Wilson can play at a high level.
Now, there has been talk that the Seahawks could go back to being a run-first team. If that happens, you might want to temper your 2021 expectations for Wilson.
5. Lamar Jackson (Baltimore Ravens)
The 2019 NFL MVP came into the league in 2018 and revolutionized the QB position.
Jackson's athletic ability makes him as dangerous as a running back when it comes to scrambling and designed runs. Combine that with his passing abilities, and you have one of the best QBs in the league.
Jackson took a bit of a step back from his MVP season. He threw for 2,757 yards and 26 TDs.
As we know, the big thing with Jackson is his rushing ability. He ran for 1,005 yards and seven TDs. The yards were down over 200 from 2019, but he missed one game and had 17 less attempts.
His offensive line was also worse in 2020 after star left tackle Ronnie Stanley suffered a season-ending ankle injury in week 8.
Another big strike was tight end Nick Boyle going down with a season-ending injury in week 10. Boyle isn't flashy on the stat sheet, but he's a very important piece to the Ravens rushing attack.
The big knock-on for Jackson is can he win games with his arm?
We've seen the Ravens cruise in games in which they control the pace, but that's not always going to be the case. There are going to be games where the Ravens get behind and must play catchup.
In games that Jackson attempts over 30 passes, he's just 4-4. In games where he attempts less than 30 passes, he's 27-6.
The 1-2 playoff record is worrisome for Ravens fans as some people wonder if Jackson is the type of QB that can win big games. I think he can eventually get to that point, but I think he still needs to improve as a passer.
It wouldn't hurt if the Ravens gave him some more weapons.
4. Tom Brady (Tampa Bay Buccaneers)
Many people wondered how Tom Brady would do after leaving the New England Patriots. After all, this was the first change of scenery in Brady's career.
So, what does Brady do? He goes to the Tampa Bay Buccaneers and wins them a Super Bowl.
The GOAT won his seventh Super Bowl in dominant fashion over the defending Super Bowl Champion Kansas City Chiefs.
Brady struggled in 2019, leading people to believe his dominance might be over. His passing yards were the lowest they'd been in a full season since 2010. His 24 passing TDs were his lowest full-season total since 2006.
To be fair, he had very few weapons to work with in his final season in New England. Going to Tampa Bay meant he would be throwing to one of the best WR duos in the league in Mike Evans and Chris Godwin.
The upgraded offense led to Brady putting up some of his best numbers
in years.
His 4,633 passing yards were good enough for third in the league. He finished second in the league with 40 passing TDs. The passing yards were his highest total since 2015. The passing TDs marked the second-most he had in a season in his career, trailing the 50 he threw in the 2007 season.
Brady is the true outlier when it comes to non-mobile QBs struggling in the league. He ran for over 100 yards in a season just three times in his career, with the most recent coming in 2011.
In 2020, he rushed for a career-low six yards, but he did have three TDs.
If you don't have at least some mobility in today's NFL, you better have Brady's throwing traits and football IQ.
3. Josh Allen (Buffalo Bills)
After Josh Allen struggled in his first two seasons, many people wondered if he would ever live up to the expectations of being a top 10 pick. His 2020 season put all those doubts to rest.
Allen's big season came out of nowhere to lead the Buffalo Bills to the AFC Championship game.
Allen finished the season with 4,544 passing yards and 37 passing TDs. Both marks were fifth-best in the NFL. The great season put Allen in position to finish second in MVP voting in 2020.
His improvement was substantial from 2019 when he passed for just over 3,000 yards and 20 TDs. His completion percentage also went from 58.8 to 69.2.
A big part of the jump is Bills WR Stefon Diggs. Diggs came over from the Minnesota Vikings in the 2020 offseason and sets career highs across the board. He led the league with 1,535 receiving yards and 127 receptions.
Allen and Diggs made up one of the best QB-WR duos in the league.
Allen is another QB who uses his legs but not in the same way that Jackson and Murray do. He takes advantage of his size, 6' 5" and 237lbs, when running with the ball. He uses his power, especially in the red zone, to score rushing TDs.
The rushing TDs is the one thing that hasn't changed for Allen since he entered the league. He had eight in 2018 and 2020, and nine in 2019.
One thing Allen needs to improve on is fumbles. Allen had 16 fumbles in 2019. While that number came down to 11 in 2020, it was still the most among QBs.
If Allen can step up his game just a little bit in 2021, there is no reason to believe he can't be the MVP.
2. Aaron Rodgers (Green Bay Packers)
The 2020 MVP is marred in a little bit of controversy right now. It was reported about a month ago that Aaron Rodgers wanted out of Green Bay and he would not play for the team in 2021 if they did not trade him.
Regardless, as of this writing, he's still the starting QB on the Packers and is still number two on this list.
I'd probably rank Rodgers this high even if he left the Packers. He's just that good.
Rodgers had been a good QB over the past few seasons. He threw for over 4,000 yards and 25 TDs in 2018 and 2019, but he took it to another level in 2020. His 4,299 passing yards are good, but it was only seventh in the league. It's the TD-INT ratio that really stands out.
Rodgers had 48 passing TDs to just five INTs. The 48 passing TDs are impressive enough, but it usually comes with a high number of INTs. Not for Rodgers though.
He also led the league in completion percentage, QBR, and passer rating.
Rodgers' MVP season wouldn't have happened without Packers WR Davante Adams. Adams had a great 2018 season before struggling in 2019 with injuries.
He returned in 2020 and played a big role in Rodgers winning MVP.
Despite missing two games, Adams had 1,374 receiving yards and a league-high 18 receiving touchdowns. His 98.1 receiving yards per game was higher than Diggs, so it's fair to say Adams would've won the receiving title had he not missed those two games.
The biggest thing for Rodgers this season is where will he play?
If he comes back to Green Bay, there is no reason to believe the Packers can't run it back with an NFC Championship game appearance. They should enter the season as favorites in the NFC.
1. Patrick Mahomes (Kansas City Chiefs)
Was there any doubt that Patrick Mahomes would be number one? The Kansas City Chiefs QB has lit the world on fire ever since he took over the starting role in 2018.
He threw for over 5,000 yards and 50 TDs in his first full season as the starting QB. I think this goes without saying but those numbers were good enough to win him MVP.
Mahomes came back in 2019 and won his first Super Bowl. He finished top three in nearly every passing stat in 2020. He had 4,740 passing yards, threw just six INTs, had an 82.9 QBR, and 108.2 passer rating.
While he didn't play in the final game of the regular season. Mahomes led the league with 316 passing yards per game.
Had he played in that final game, he likely would've led the league in passing yards. He threw 38 TDs, good enough for fourth in the league.
Mahomes appeared well on his way to a second-straight Super Bowl title, before the Chiefs ran into the Buccaneers defense. The Chiefs offensive line was shorthanded, and it showed big time.
During the Super Bowl, Mahomes was under pressure all game. He finished with zero passing TDs for just the third time in his career.
At this point, it's almost like, can Mahomes get any better?
The guy really doesn't have any weaknesses, and he's surrounded with talent. Tyreek Hill and Travis Kelce are two of the best players at their position. Not to mention, head coach Andy Reid is one of the best in the game.
Mahomes turns 26 in September and it's scary to think that he may be just now entering the prime of his career.
Players Who Could Join the List Next Season
Ryan Tannehill would probably be my number 11 QB if the list continued on. He's been extremely efficient since joining the Titans and could get even better with the acquisition of Julio Jones.
AFC North QBs Baker Mayfield and Joe Burrow come to mind as well.
Mayfield wasn't far off his passing yards and TDs from his first two seasons, but he dropped his INTs from 21 to eight. If the Browns take the next step to Super Bowl Contenders, Mayfield should be a top 10 QB in this league.
Burrow was improving before suffering a season-ending ACL injury in week 11. His 13 passing TDs through 10 games aren't much to celebrate, but he was on pace for 268.8 passing yards.
That would've been seventh-best in the league, ahead of Rodgers and Wilson.
One Notable Exclusion
Finally, one notable exception from this list was Houston Texans QB Deshaun Watson.
Watson led the league with 4,823 passing yards. He had a very impressive 33 TDs to seven INTs.
The thing that keeps Watson off this list is his off-field allegations. Watson is currently accused of sexual misconduct and assault by over 20 women. Each of them has filed a civil lawsuit against Watson.
Watson will have to work through his legal issues if he wants to be a part of the top 10 QBs in the NFL.
Keep an eye on our football blog as I'll be providing my 2021 rankings for other positions in due course.
AUGUST
Casino of the Month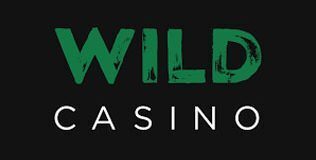 Welcome Bonus
250% up to $5,000
Read Review
Visit Site