Tony Ferguson vs. Justin Gaethje at UFC 249 – Prediction, Betting Odds, and Best Bets

Note: This Ferguson vs. Gaethje preview was written in advance of the originally scheduled date for UFC 249. Since some time has passed ahead of the rearranged date, I've provided an updated look at the fight.
Tony Ferguson vs. Justin Gaethje will headline UFC 249 for the interim lightweight title 249 on Saturday, April 18. How does that sound to you beautiful people out there?
Like music to your ears on a warm, spring morning? Yeah, that should be your answer. After all, I would expect even the most pessimistic, cold-blooded bore to feel something resembling a heartbeat at this news.
Even with Khabib Nurmagomedov's withdrawal from the scheduled lightweight title scrap against Ferguson, we can't have too many complaints about UFC President Dana White's work in getting this fight done. Despite the current global situation leading to a major sports lockdown, he's pulled a rabbit out of a hat here.
And this fight is going to be ferocious. You know that, right? There will be blood spilled, heads cracked, and some of the most pulsating back and forth you will ever see in a lightweight division bout.
So get excited at the thoughts of picking either Ferguson or Gaethje to walk away with that strap.
Although the fight was announced on Monday, the bookies were quick to tag Ferguson as the favorite heading into this bout. But is there value to be had in picking Gaethje?
Potentially. But let me give you my prediction off the bat before I break down the best Ferguson vs. Gaethje betting odds and wagers.
Who Wins – Ferguson or Gaethje?
Tony Ferguson to Win by KO/TKO in Round 3
Let's not beat around the bush here — I'm backing Ferguson to beat Gaethje in this fight because I believe he is the better all-round fighter.
Ferguson might be 36 years old, but he has been managing himself well for his age. The former interim champion has not fought more than once since 2016 and doesn't have the same type of mileage on the clock as Donald Cerrone.
Not to be a tease here, but there is a hell of a lot more to my thinking than this. I will explain it all a little later. But first, let me run these Ferguson vs. Gaethje odds past you so you can see what the bookies think.
Latest Ferguson vs. Gaethje Odds
The odds below are taken from the Betway sportsbook and are subject to change.
Justin Gaethje to Win
+140
It is almost unheard of for Tony Ferguson to enter a fight as an underdog but is unthinkable that Khabib Nurmagomedov ever will. Therefore, it was no surprise that the Californian was a significant plus money favorite against the champ.
But with that fight now a thing of the past, Ferguson's odds of -185 to beat Gaethje show that he is back to being a favorite. Having won 12 on the bounce, including stoppages in his last two bouts, he is no man to be underestimated. He has 12 KOs and 8 submissions in 25 wins, which is just scary.
Justin Gaethje comes in as the +150 underdog to beat Ferguson, which is not surprising. Gaethje has three first-round knockouts from his last three fights and is one of the most dangerous men in the division. Eighteen KOs from 21 wins as a professional should tell you all you need to know about that.
All signs appear to be pointing to a stoppage in this fight. But are things that clear cut?
Take a look at what I believe to be the best Ferguson vs. Gaethje bets to target ahead of this fight, and I will explain in more detail.
Best Ferguson vs. Gaethje Bets
As of yet, the odds for Ferguson vs. Gaethje prop bets have yet to be released. That will explain why I am not yet able to provide you with some of the odds for the bets below.
But when these markets are up for grabs, I would definitely consider them.
First of all, let's look at Ferguson just to win the fight.
Ferguson to Win
Ferguson has not tasted defeat since May 2012 when he lost a decision to Michael Johnson. It is his only loss in the UFC.
You could say that winning has become something of a habit for the Californian since then, and the caliber of his opponents backs this up.
In my opinion, Ferguson deserves to be the -175 favorite heading into this bout. He has a superior arsenal of weaponry, the better stamina, and a more impressive resume.
Ferguson to Win by KO/TKO/Submission/DQ
As said above, Ferguson's last loss was to Johnson in 2012.
Since then, he has put together a 12-fight winning streak over the course of eight years, which has produced an even more impressive nine stoppages. Six of these stoppages have come by way of submission.
However, Ferguson has also earned TKOs over Donald Cerrone and Anthony Pettis in his last two fights.
If you don't like the look of Ferguson's odds to win the fight, you will almost certainly get a better shake on this market.
Gaethje to Win by KO/TKO
Make no mistake about it, Justin Gaethje has knockout power. He is a dangerous fighter for anyone in this division, and Ferguson will know that.
Given that Gaethje will almost surely catch Ferguson at some point, it is worth considering that he could hurt him. While Ferguson has never been knocked out in his career, Gaethje could change that.
I don't think Gaethje has what it takes to win this fight any other way. His best chance of getting his hands on the interim title is by stopping his opponent, and he will be looking to do just that.
But will Ferguson walk into his shots? And even if he does, will Gaethje's power be too much for him to handle?
Why Ferguson Beats Gaethje
First things first, Justin Gaethje is a bona fide badass for taking this fight on short notice. We know that Ferguson will be in shape, given that he has been preparing for Khabib for months, but we don't know how Gaethje will fare.
Given that gyms in the United States have been closed for weeks, this doesn't bode well for "The Highlight."
Now, Gaethje will more than certainly make weight. But without a focused camp, how far will he be able to push Ferguson? How much pressure can he exert on a man with arguably the best cardio in the division?
Gaethje is going to need to chase Ferguson in this bout, and doing that is easier said than done. Not only does he have a wide array of tools at his disposal — and an engine that can last serious rounds — but he is one of the most athletic, unorthodox, and unpredictable fighters on the roster.
How do you plan for that, especially on less than two weeks' notice?
Ferguson Surely Won't Let It Slip Now
Tony Ferguson has been hunting the UFC lightweight championship for half a decade and has amazingly failed to compete in a single title fight. Sure, he won the interim belt, but unification is what he wants.
Having watched yet another fight with Khabib fall apart, he has been denied the opportunity to stake his claim as the best lightweight of his era. A loss against Gaethje could deprive him of this chance forever.
At 36, a 155-pound fighter should be approaching the twilight of their career. Very few are in the position Tony Ferguson is, but then again, this man is just one of a kind.
That said, a loss here could be enough to end one of the most frustrating careers the UFC has ever seen. Ferguson knows that, just as well as anyone else.
Therefore, we are going to see the very best of El Cucuy on Saturday, April 18. We will surely get a fully focused and optimum Ferguson, and that is a dangerous prospect for any man.
Providing he doesn't make any glaringly atrocious mistakes, Ferguson wins this fight.
I see him wearing Gaethje down over the course of three rounds before ending the fight with some vicious shots against the fence.
It will be high octane, it will be bloody, but it will be another night when Ferguson shows us who is boss.
Where to Bet on Ferguson vs. Gaethje
You're stoked for this one, right? As an MMA fan, you have to be. Ferguson vs. Gaethje could go down as one of the fights of the century, and it's awesome that we are getting to see it at all, given the current circumstances.
If you're looking for where to bet on Ferguson vs. Gaethje, the leading UFC betting sites have odds available right now. There will be Ferguson vs. Gaethje props and specials released over the course of the next few days, and I will be hitting you with these as soon as I have them.
That counts for the other fights on the UFC 249 card, as well. So make sure to keep your eyes on the MMA section of our blog to get your hands on some very useful betting material.
Good luck with your bets!
AUGUST
Casino of the Month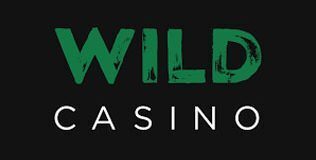 Welcome Bonus
250% up to $5,000
Read Review
Visit Site