Tony Ferguson vs. Justin Gaethje Odds, Prediction, and Pick – UFC 249 Betting Preview

UFC 249 is back on, boys and girls. And that means that Tony Ferguson vs. Justin Gaethje will headline the action on Saturday, May 9, at VyStar Veterans Memorial Arena in Jacksonville, Florida.
The entire card is stacked, sure, but this fight is going to be absolutely insane. So if you're looking for the best UFC 249 odds and bets for Ferguson vs. Gaethje, I have even more good news to share with you today.
And good news is always welcome in MMA. Especially given the current global situation and the fact that, well, Khabib vs. Ferguson was meant to headline UFC 249.
But hell, Gaethje is more than just an ample dancing partner for Ferguson. The guy is an absolute killer, and there are fans who will be betting on Gaethje to beat Ferguson on May 9.
That said, Ferguson is no puppy dog, and this fight is a must-win if he is to get a final chance at trying to separate Khabib from his title.
If you care to join me, I'm going to break down this fight for you. In doing so, I'm going to provide the Tony Ferguson vs. Justin Gaethje odds and analysis for UFC 249's headline bout, as well the best bets for Ferguson vs. Gaethje, before giving you a rationale for my pick.
But before we do that, here's who I think will triumph on the night.
Ferguson vs. Gaethje – Who Will Win?
Tony Ferguson to Win by KO/TKO in Round 3
Ferguson will beat Gaethje on May 9. There, I said it. But more than this, I think he will do it in style.
A lot has been made of Gaethje's finishing power ahead of this bout, but many forget just how dangerous El Cucuy is inside the cage. Yes, he might have just turned 36, but the guy is certainly showing no signs of slowing down.
Ferguson is as well-managed a fighter as there is in the UFC and has arguably the toughest road to the title of any fighter in the history of the promotion. He's going to be baying for blood on the night.
Technically, there is a lot to cover when discussing Ferguson vs. Gaethje, and I'll get to that a little later. Let's look at the odds before we go any further.
Latest Ferguson vs. Gaethje Odds Analysis
All odds below come courtesy of Bovada. They are subject to change.
Justin Gaethje to Win
+155
There hasn't been much movement between the closing UFC 249 odds for the canceled card on April 18 and the odds above.
Now, Ferguson is still a considerable favorite, despite Gaethje having more time to prepare. Having taken the fight on a couple of weeks' notice in early April, the former WSOF lightweight champion will be delighted to top up on his training camp preparations.
The bookies clearly see this as having little to no effect on the outcome of the fight. This is a little surprising, especially since it suggests that Ferguson would probably open somewhere in the same region if Gaethje had a full camp.
Then again, this is Tony Ferguson we are talking about. The only time he has been an underdog in the UFC was against Edson Barboza in 2016. In 14 other fights, he has been the favorite.
A 12fight winning streak that dates all the way back to 2013 will do that for you. That is an all-time UFC record that will take some beating.
Gaethje is the underdog here but should not be taken lightly. He has 18 KOs in 21 wins in MMA and will be confident of going one better on the night.
So, what are the best bets for Ferguson vs. Gaethje? The short answer is, well, it depends on who you are backing. I have my own ideas of four bets that make sense, and I'm happy to share them with you.
If you're interested in what I have to say, then keep reading!
Ferguson vs. Gaethje Best Bets
I have spent a lot of time analyzing this fight, and the four wagers below are what I consider to be the top Ferguson vs. Gaethje bets out there right now.
As previously mentioned, this was set to take place in April. I did a lot of analyzing back then and have pretty much gone over everything from a fresh perspective over the past couple of days.
And you know, not much has changed with how I feel about this fight. These bets should back that up.
Ferguson to Win -190
There should be no surprises regarding this pick. I have made it clear that Ferguson is my choice.
But to concentrate on the facts, it's hard to bet against him, isn't it? He has not lost a fight in eight years, and that was against Michael Johnson. Ferguson was fighting with a broken arm in that bout.
Since then, Ferguson has become synonymous with winning. He has beaten everyone put in his path and has seemingly improved with every single fight.
Ferguson for the win? Sure. Providing you like the odds, this is a solid bet to make.
Fight to Complete Two Full Rounds -110
Gaethje has won his last three fights by way of first-round knockout, while two of Ferguson's last three have ended in the second round, with the remaining fight, against Kevin Lee, stopped in the third.
While I don't see Gaethje going the full five, I see a combination of his gas tank showing signs of depletion around the midway point and Ferguson fighting smart for the first two rounds dragging us past the second round.
Odds of -110 on Ferguson and Gaethje making out of the second round look good enough for me.
Ferguson to Win by KO/TKO/DQ +225
Ferguson has nine stoppages in his last twelve fights, with six submissions and three knockouts.
He stopped both Anthony Pettis and Cowboy Cerrone in his last two fights, and I think he is going to take Gaethje out inside the distance, too.
While his odds of winning the fight are a so-so -190, the odds on Ferguson beating Gaethje by KO/TKO/DQ are a whole lot tastier at +225.
There is great value in these odds.
Gaethje to Win +155
The bookies know that Gaethje has explosive power and are offering just +160 on him winning the fight by KO/TKO/DQ.
And while I see a stoppage as the only way the 31-year-old wins this fight, in truth, anything can happen if the circumstances are right. So, by taking Gaethje to beat Ferguson at odds of +155, you're sacrificing very little for protection against the unexpected.
For those of you looking to make money on the upset, Gaethje's moneyline odds deserve attention.
Ferguson Beats Gaethje – Here's Why
I think it's fair to say that these guys have had a fair amount of time to prepare for one another, but let's be honest here — Gaethje will still be coming in without a full camp.
Of course, you cannot take anything away from Ferguson. He was preparing for Khabib (again) and got Gaethje. But he has taken this fight on his own volition and understands the consequences, presumably, of losing.
If he does lose against Gaethje, a title unification fight against Khabib is off the table. Perhaps that fight will never go ahead. And that would suck, majorly.
But from Gaethje's perspective, locking horns with the guy with perhaps the best cardio in the division could also suck. He was vocal about the limitations of his gas tank prior to the canceled event on April 18, but will he be majorly fitter this time around? I don't think so.
Gaethje, despite having some seriously impressive low kicks, will need to be very creative in order to close the distance against Ferguson. While Ferguson is hittable, he is also capable of using his long reach to good effect from the outside.
If Gaethje decides to show us that incredible wrestling, you would have to think that it will be in flashes. His gameplan will not be based on dragging Tony into deep waters, but knocking him out. So, if he can't knock him out, where does he stand?
Ferguson – Too Much to Lose?
There is so much riding on this fight for Ferguson that you can't help feel nervous on his behalf. And we all want to see him fighting Khabib, of course.
It's almost unnatural that Ferguson has not had a genuine crack at the title to this date. But you can blame the cursed fight for that. Oh, and Conor McGregor's insistence on holding on to the 155-pound strap while entering a long phase of inactivity.
Ferguson knows that he cannot mess up in this fight. If he is not 100% composed, he could watch all his hard work go down the drain with one shot. And because of this, I expect him to fight smart and play it cool.
Well renowned for being an eccentric inside the cage, Ferguson's unpredictability makes him a very difficult opponent to fight. But I see him dropping the craziness on the night and adopting a smart stance until he has Gaethje worn down.
While there will be pressure put on Gaethje throughout the course of the first two rounds, the key to winning will be tricking him into blowing his load. Once he does that, the pace will be raised, and Ferguson will go for the kill, successfully, at some point in the third round.
Pick: Tony Ferguson by KO/TKO in Round 3
Betting on Ferguson vs. Gaethje
That concludes my Ferguson vs. Gaethje betting preview, but I have a whole lot more in store for you as we approach this fight.
As do the top UFC sportsbooks, which are already offering some very interesting odds and markets on all UFC 249 bouts.
I'll be coming back to you soon with the best UFC 249 bets to target, as well as UFC 249 specials, and individual fight previews including Cejudo vs. Cruz, Pettis vs. Cerrone 2, and a bunch of other betting materials ahead of the big fights.
To make sure you don't miss a trick, bookmark our UFC betting blog!
AUGUST
Casino of the Month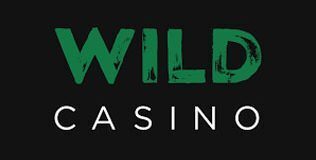 Welcome Bonus
250% up to $5,000
Read Review
Visit Site