Tips for NBA DFS on Tuesday, May 18 (2021)

The NBA play-in tournament has been talked about ad nauseum, but it is finally here on Tuesday night. Two games hit the hardwood, and if you want to bet on the 2021 NBA play-in tournament, feel free to get the party started with my 2021 NBA play-in tournament betting preview.
That should be helpful if you plan on placing any bets, but you may require some extra advice if you plan on building any daily fantasy basketball lineups.
After a one-day break, the NBA is back and action, and so is Russell Westbrook, who is seemingly on every slate that ever existed.
He sure is on this one, and I don't see how you fade him with just two games on the schedule.
With that, let's go over Tuesday's NBA DFS picks, sleepers, and top lineup to see how you may want to build out your rosters on May 18th.
Best NBA DFS Picks for May 18th
Russell Westbrook, PG, Wizards ($12.4k)
Caris LeVert, SG, Pacers ($8.6k)
Miles Bridges, SF, Hornets ($7k)
Jayson Tatum, PF, Celtics ($9.8k)
Domantas Sabonis, C, Pacers ($10k)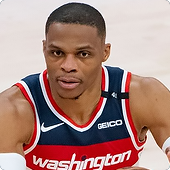 This two-game slate starts and ends with Russ, and what you decide to do with him. He is astronomically priced at $12.4k, and he obviously needs to go off to make sense in your NBA DFS lineups.
That said, the guy has just been too good to fade. There are other quality plays on this slate but point me to the other dude who can feasibly get you 80+ fantasy points.
Russ has literally done that four times in his last 10 games. The downside? He has cooled off a bit recently, Bradley Beal is back, and Boston is not the best matchup.
In three meetings this year, Westbrook has averaged a paltry (by his standards) 39.5 fantasy points per game. That said, you are fading at your own risk on a tiny two-gamer slate.
Whether you fade Russ or not, LeVert is another fine option, and he is certainly the best play at shooting guard. He gets you $400 in savings as a pivot off Bradley Beal, and he's the main guy for this Indiana offense.
LeVert is at home, he has a monster role, and he's in an up-tempo setting against a beatable Hornets defense. In his last five full games, he has 43+ fantasy points, as well.
Bridges also stands out as a solid play. He is getting serious burn now, and he's been on a bit of a heater, scoring in double figures in each of his last 10 contests.
Charlotte needs Bridges with Gordon Hayward down for the count, and he's responded with 40+ fantasy points in five of his last 10 games. Consistency hasn't really been his bag, of course, so I can understand the interest in punting SF on this slate.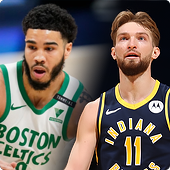 Jayson Tatum and Domantas Sabonis round out my favorite NBA DFS picks for Tuesday night.
Tatum has to take on a bit more scoring with Jaylen Brown sidelined for the year, and he's got the best matchup of the play-in tourney against the Wiz.
He's yet to really crush against the Wizards, but he's been rock solid lately with 48+ fantasy points in each of his last four outings.
Sabonis hasn't been healthy, but he also has a solid matchup against the Hornets. He's been a triple-double threat when active, and he'll give it all he has in this spot.
With 70+ fantasy points in four of his last 10 games, Sabonis is quite the pivot away from Russ on this slate.
NBA DFS Sleepers for Tuesday
J. McConnell, PG, Pacers ($6.2k)
Marcus Smart, SG, Celtics ($5.8k)
Justin Holiday, SF, Pacers ($4.5k)
Rui Hachimura, PF, Wizards ($5k)
Robin Lopez, C, Wizards ($3.1k)
It's the playoffs and this slate is tiny, so nobody should be shocked that the value just isn't amazing. That is probably the biggest issue with forcing Russell Westbrook into your play-in daily fantasy basketball lineups, after all.
There are still some cheaper plays you should consider rostering (or flat out have to), and I think T.J. McConnell is a great place to start.
McConnell has been getting all the minutes he can handle lately, and that is not going to change if Malcolm Brogdon still can't go for this one. He's missed quite a bit of time and is shaping up as a true game-time decision on May 18th.
Coach Nate Bjorkgren on Malcom Brogdon's status for tomorrow's play-in game against the Hornets: "He's listed as questionable, it will be a game-time decision there after his pregame warmup, but Malcolm Brogdon is really fighting hard there to get back on the court."

— Brett Siegel (@BrettSiegelNBA) May 17, 2021
There's also Marcus Smart, who hasn't been killing it as a fantasy commodity, but has the role to change that. Thanks to Jaylen Brown being done for the year, Smart has a defined role and should see 30+ minutes in every playoff game he plays in.
Against a terrible Wizards defense that plays fast, he looks like a fine mid-range option to toss into your NBA DFS lineups.
Indiana could be a solid source of value, as they are for sure down Myles Turner, and could be without Brogdon, among others. Holiday stands out due to his price, and he's a decent bet to get about 30 minutes in this key game for the Pacers.
Holiday is fairly scoring dependent, but he's put up a respectable 24.6 fantasy points per game in three meetings with Charlotte.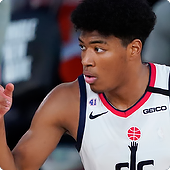 I am on Team Rui for this play-in game, as the Wizards have zero reason to hold back (arguably) their third best player in Rui Hachimura.
There are times where Rui is a ghost on the court, but his run is locked in, and he offers nice scoring upside. If he is rebounding and getting his hands in other categories, he could smash this reasonable price tag.
Lastly, I think we can look to Robin Lopez for some cheap help at center. He is not a guy I love to use (ever, really), but he got 27 minutes in his last game, and when he gets burn, he tends to crush his price tag.
Washington rotates three centers, but with their season on the line, something tells me they just go with their best option. That is Lopez, who is their best center defensively, and can offer some DFS upside thanks to his rebounding and shot blocking.
There are few NBA DFS sleepers that are this cheap and remotely viable, but Lopez looks like a solid try on this slate.
Tuesday's Top NBA DFS Lineup
PG: T.J. McConnell – Pacers ($6.2k)
SG: Marcus Smart – Celtics ($5.8k)
SF: Justin Holiday – Pacers ($4.5k)
PF: Rui Hachimura – Wizards ($5k)
C: Robin Lopez – Wizards ($3.1k)
G: Russell Westbrook – Wizards ($12.4k)
F: Oshae Brissett – Pacers ($5.4k)
UTIL: Kemba Walker – Celtics ($7.3k)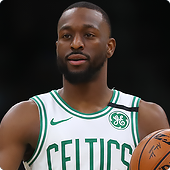 Ultimately, I find it difficult to get away from Westbrook. The raw points you're almost guaranteed are tough to turn away.
Sabonis and Tatum are fine pivots and could potentially match him, but of the trio, who is the most likely to reach their ceiling? Due to his stat-stuffing ways, that's Russ.
Feel free to fade Russ and try to build a more balanced lineup, but with just two games at our disposal, that is a risk I'm not a fan of taking.
McConnell, Holiday, and Brissett all look like strong plays, but I'll need Brogdon out to feel great about them. Smart looks like a solid play given his role, and the cheap Wizards options are rostered almost out of necessity.
The one guy here that could be contrarian, yet also offers upside, is Kemba Walker.
I doubt there will be major interest in a mid-range option like Walker. Not only did he sit out Boston's last three games, but people will feel obligated to force at least two of the top studs on this slate.
Walker could easily match any of these guys. He displayed that upside in his last outing when he popped off for 54 fantasy points. In a tense home playoff game against the Wiz, he could easily explode.
Whether you use these NBA DFS picks or not, there is money to be made during this play-in tournament. For some extra betting advice, check out Tuesday's NBA play-in tourney picks.
September
Casino of the Month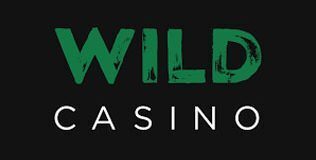 Welcome Bonus
250% up to $5,000