Tight End Rankings for 2021 – Top 10 in the NFL

The tight end position in the NFL may be the most underrated position on offense. People don't seem to go out of their way to acquire an elite TE but maybe they should.
We've seen how elite TEs can be as productive or even more productive than a number one wide receiver.
The primary tell of a good TE is how good of a receiver they are, but that's not all of it. Blocking plays a big part in a good TE is, as well.
To assess the best NFL tight ends, let's break down the top-10 tight ends in the NFL going into 2021.
10. Zach Ertz – Philadelphia Eagles
By the time you're reading this, there's a chance Zach Ertz may no longer be with the Philadelphia Eagles. Ertz has been the subject of trade talks this offseason.
He's 30 years old, coming off a down season, and is entering the final season of his contract. Not to mention, the Eagles have a younger quality option at TE.
Naturally, Michael Wynn broke down his top potential trade suitors.
Despite everything going against him, I still believe Ertz can perform like a top 10 TE. Ertz has been a consistent threat for the Eagles since they drafted him in the second round of the 2013 draft.
He had just 469 receiving yards and four receiving touchdowns (TD) in his rookie season. He upped the receiving yard mark to 702 in 2014.
Ertz was extremely consistent from 2015 to 2017. His receptions in those three seasons were 75, 78, and 74. Ertz's receiving yards ranged from 816 to 853. His receiving TDs did spike to eight in 2017 after combining for six in 2015 and 2016.
Ertz played a huge role in the Eagles Super Bowl run in 2017. He had nine receptions and 93 receiving yards in the NFC Championship game. He backed that up with seven receptions, 67 receiving yards, and the game-winning TD in Super Bowl LII.
In 2018, Ertz had the best season of his career. He broke the TE record for most receptions in a season with 116. He also recorded a career-high 1,163 receiving yards and eight receiving TDs.
Ertz came back down to earth just a bit in 2019. Nonetheless, he still had 916 receiving yards and six receiving TDs.
An ankle injury in 2020 led to career lows across the board for Ertz. Ertz will likely leave the Eagles before the 2021 season. Look for the Buffalo Bills, Indianapolis Colts, or Arizona Cardinals to have interest.
9. Hunter Henry – New England Patriots
After five seasons with the Los Angeles Chargers, Hunter Henry signed a 3-year, $37.5 million contract with the New England Patriots this offseason.
Patriots are signing Hunter Henry to a three-year, $37.5 million contract, per @AdamSchefter

Where do Henry/Jonnu rank among all NFL TE duos? pic.twitter.com/W8O85I1y39

— PFF Fantasy Football (@PFF_Fantasy) March 16, 2021
Typically, TEs have a tough time transitioning from college to the NFL. Henry sort of bucked that trend. While his receiving yards were just 478, he did lead the league in receiving TDs among TEs with eight. That mark is the fourth most for any TE in his rookie season.
Henry upped his receiving yards to 597 in 2017, but his receiving TDs dropped to four.
Henry tore his ACL in May 2018 during offseason workouts. The injury kept Henry out of the entire regular season, but he was able to return in the Chargers final playoff game. Henry didn't make a mark with zero receptions on just one target.
Henry continued his steady improvement after coming back from his ACL tear. In 2019, he had 55 receptions, a career-high 652 receiving yards, and five receiving TDs. He put up those numbers despite missing four games with a knee injury.
His numbers were very similar in his final season with the Chargers. He upped his receptions to 60 while his receiving yards dropped to 613.
While Henry's receiving stats have been top 10 since entering the league, his blocking stats are well below par. It's something he should improve on if he wants to become a more complete TE.
Another thing people worry about is his injury history. Henry has never played all 16 games in a season.
I believe New England will utilize Henry more than Los Angeles did. So, hopefully, he can continue to improve his game.
8. Noah Fant – Denver Broncos
Noah Fant is the first of three TEs on his list that went to Iowa University. The Denver Broncos took him 20th overall in the 2019 NFL Draft.
Fant's rookie season was a bit of a roller coaster. He had two games over 100 yards receiving, which tied for fourth in the league among TEs. On the other hand, Fant had five games with 10 or less receiving yards.
All in all, Fant finished with 562 receiving yards and three receiving TDs. He also averaged 14.1 yards per catch. That was the second most for TEs who had over 40 receptions.
Not all of Fant's troubles can be attributed to him. He dealt with inconsistent quarterback play for much of the 2019 season. The Broncos switched from Joe Flacco to Drew Lock towards the end of the season. It's fair to say, Fant never had much of a chance to establish chemistry with either quarterback.
Fant became a much more consistent player in 2020. While he failed to record a 100-yard receiving game, he did a great job avoiding the bad games. He had just two games under 30 receiving yards.
He upped his receiving yards to 673, and had a second straight season of three receiving TDs. Lock looked Fant's way a lot more in 2020, and Fant led the Broncos with 62 receptions.
The Broncos drafted Fant because of his receiving ability. It's no secret that he isn't a great blocker. I think he can eventually become a great receiving TE in the league, so I'm not as concerned with his blocking, but there needs to be at least some improvement.
Fant could be in for a breakout season. We'll see if it's Drew Lock or Teddy Bridgewater throwing him the ball in 2021.
7. Mike Gesicki – Miami Dolphins
Mike Gesicki of the Miami Dolphins has really come into his own the last two seasons. Gesicki is one of the tallest TEs in the league at 6' 6".
The Dolphins didn't use Gesicki in the receiving game that much during his rookie season. He failed to catch a TD and had one game over 35 receiving yards.
Gesicki took on a much bigger role in the 2019 season. His targets went from 32 to 89. In turn, his receptions rose from 22 to 51. He finished the season with 570 receiving yards and five receiving TDs. All five of those receiving TDs came in his last six games of the season.
Despite playing with two different quarterbacks in 2020, Gesicki's production didn't take much of a dip. He recorded his first game over 100 receiving yards in week 2 against the Buffalo Bills. He also caught a TD in that game.
Gesicki had a bit of a rough stretch after that game. He had over 15 receiving yards just once in his next five games. Gesicki righted the ship after the rough stretch and closed the season with eight games over 35 receiving yards.
His receptions, targets, and receiving TDs were all like his 2019 stats. The big improvement was his receiving yards and yards per catch. His 703 receiving yards and 13.3 yards per catch were both good enough for top five in the league among TEs.
The Dolphins upgraded their offense by adding Will Fuller in free agency and Jaylen Waddle in the draft. The new weapons will take some pressure off Gesicki.
A second year with quarterback Tua Tagovailoa should help Gesicki's 2021 production.
6. Dallas Goedert – Philadelphia Eagles
The Philadelphia Eagles drafted Dallas Goedert in the second round of the 2018 NFL Draft. The Eagles already had a superstar TE in Zach Ertz, but they had to plan for the future.
Goedert didn't have a ton of opportunities in his rookie season. Outside of a seven reception, 73 receiving yard game against the Indianapolis Colts, Goedert didn't go over five receptions or 45 receiving yards in a game in his rookie season.
Goedert received more playing time in 2019, and proved his worth. He recorded career-highs in receptions (58), targets (87), receiving yards (607), and receiving TDs (five).
Goedert started the season slow with no more than 16 receiving yards in his first four games. He got through that tough stretch and hovered right around 40-50 receiving yards a game for the remainder of the season.
With Ertz dealing with an ankle injury in 2020, it appeared Goedert would finally take the reins. Well, that kind of happened. They played together in the first three games of the season.
In the first game of the season, Goedert had a career-high 101 receiving yards on eight receptions against the Washington Football Team. He suffered an ankle injury in week 3 and missed four games.
Goedert played the following four games without Ertz, as he was dealing with an ankle injury of his own. Goedert caught 17 of 23 targets for 200 receiving yards and two receiving TDs in those four games.
That flash has many believing he could be Philly's top guy on offense going into 2021.
Can Dallas Goedert be the #1 target in Philadelphia? #FantasyFootball #WildCard pic.twitter.com/fnNfWkdcgY

— Fantasy Footballers (@TheFFBallers) June 16, 2021
He finished the season averaging 47.6 receiving yards per game. That was the fifth most in the league among TEs.
The Eagles did draft Heisman winning WR DeVonta Smith, but they still lack offensive weapons. Goedert should lead the Eagles in targets this season, and could take on a massive role if/when Ertz is ultimately traded.
5. T.J. Hockenson – Detroit Lions
The Detroit Lions made T.J. Hockenson the highest-drafted TE in the 2010s. The eighth overall pick out of Iowa University had lofty expectations.
I've mentioned a few times how TEs typically struggle in their rookie season. Hockenson is one of the best examples of this. Despite his high expectations, Hockenson really struggled in his rookie season.
He had a great debut game in which he had six receptions, 131 receiving yards, and a TD. But it all went downhill from there. Hockenson cleared 35 receiving yards in a game just twice the rest of the season.
He even recorded four games with less than 10 receiving yards. An ankle injury ended Hockenson's season after just 12 games.
His final stats were 32 receptions, 367 receiving yards, and two receiving TDs.
After such a disappointing rookie season, many people expected Hockenson to improve his game in 2020. Hockenson did just that.
With a full season with quarterback Matthew Stafford, Hockenson improved in nearly every receiving category. Look at his final numbers.
67 receptions
101 targets
723 receiving yards
6 touchdowns
Hockenson didn't have any huge games in 2020, with 89 receiving yards being his season high. However, he did a great job staying consistent and avoiding the dud games.
The Lions offense went through a big transformation this offseason. The Lions traded Stafford to the Rams and received quarterback Jared Goff in return. Wide receivers Kenny Golladay and Marvin Jones Jr. left in free agency. Dan Campbell takes over as the head coach with Anthony Lynn becoming the offensive coordinator.
Hockenson is the one constant in the passing offense. He should be the go-to target for Goff this season, and that could solidify his standing in these 2021 NFL tight end rankings.
4. Mark Andrews – Baltimore Ravens
Mark Andrews of the Baltimore Ravens has been a top receiving option for quarterback Lamar Jackson ever since the two entered the league together in 2018.
Compared to some of the other guys we've talked about, Andrews actually had a pretty good rookie season. He played in all 16 games and finished with 34 receptions, 552 receiving yards, and three receiving TDs.
Andrews averaged 16.2 receiving yards per catch. That ranked second behind O.J. Howard for the most among TEs with at least 30 receptions.
Andrews really took his game to an elite level in 2019. He started the season with back-to-back eight reception, 100+ receiving yard games. He also had a receiving TD in each game. Andrews never looked back.
He went on to have career-high in receptions (64), receiving yards (852), and receiving TDs (10). The 10 TDs were the most in the league among TEs. His terrific season played a big hand in Jackson winning MVP.
After such a big season, it was going to be hard for Andrews to keep up the production in 2020. Andrews put together a good season, but it was a bit of a step down from 2019. Except for receiving yards (701) down from 852 in 2019, his receiving stats didn't go down that much.
He did miss two games in 2020, so that can partially explain the drop in numbers. It didn't help that Jackson couldn't sustain his MVP level. Andrews did however average 50.1 receiving yards per game, good enough for fourth in the league among TEs.
The Ravens receive a lot of criticism for not giving Jackson a true number one target, but I believe they have one in Andrews. His production is impressive when you consider the Ravens run more than any team in the league.
3. Darren Waller – Las Vegas Raiders
Now, we're really getting into the very best tight ends in the NFL for 2021.
Darren Waller's career arc has been interesting, to say the least. The Ravens initially drafted him as a wide receiver in 2015. He didn't play much his first two seasons. The NFL suspended Waller for the entire 2017 season for violating the substance abuse policy for the second time.
The Raiders signed Waller off the Ravens practice squad during the 2018 season. He converted to TE and appeared in just three games.
Waller exploded in his first full-time season as a TE. In 2019, he went off for 90 receptions and 1,145 receiving yards. His five games over 100 receiving yards were the most that season among TEs. Waller's three receiving TDs were the only downside in an otherwise stellar season.
Waller somehow topped his outstanding 2019 season with an even better 2020 season. He finished fourth in the league in receptions with 107, and 10th in receiving yards with 1,196. And that low TD mark in 2019? Yeah, he upped that to nine in 2020.
He also became just the second Raiders tight end to post multiple 1,000+ yard campaigns. Following that feat, the always hyperbolic Jon Gruden heaped praises on his star tight end.
"He's a great player and he's played such a major role in so many different positions. He's one of the best players I've ever seen play football."
The best game of Waller's career came in a week 13 showdown against the New York Jets. Waller set single-game career highs with 13 receptions, 200 receiving yards, and two TDs. The 200 receiving yards were sixth-most for a TE in a single game.
That game started an impressive receiving stretch for any wide receiver let alone a TE. Waller went over 110 receiving yards in four of his last five games of the season. Four of his nine TDs came in that stretch as well.
I'm not sure how much better Waller's game can get but it's going to be fun to watch.
2. George Kittle – San Francisco 49ers
George Kittle is the best of the three TEs on this list from Iowa University. The 49ers drafted Kittle in the fifth round of the 2017 NFL Draft.
The 49ers didn't have a true number one target in Kittle's rookie season, so they spread the ball around. He had a respectable 43 receptions, 515 receiving yards, and two receiving TDs.
It was tough for Kittle to gain any chemistry with the quarterbacks, as Jimmy Garoppolo, C.J. Beathard, and Brian Hoyer all played in just six games.
Kittle really emerged as a superstar tight end in 2018, however. He sets career highs in receptions (88), targets (136), receiving yards (1,377), and receiving TDs (five). Needless to say, he led the 49ers in all receiving categories.
Kittle went over 100 receiving yards four times in 2018, including a monster seven reception, 210 receiving yard performance against the Denver Broncos.
Incredible 1st half for George Kittle

7 catches for 210 yards, 1 TD pic.twitter.com/Dfoy3RPiW2

— B/R Gridiron (@brgridiron) December 9, 2018
The yardage was third-most all-time for a TE in a single game. Kittle did all that with three different quarterbacks for the second straight season.
He took a small step back in 2019, but his performance was still top-notch. His receptions (85) stayed close to his 2018 total. It was his targets (107) and receiving yards (1,053) that dropped.
The 49ers drafted Deebo Samuel and traded for Emmanuel Sanders during the season, so there was more competition for targets. Coincidentally, Kittle played with just one quarterback this season for the first time in his career.
Kittle dealt with a foot injury that limited him to just eight games in 2020. Despite the injury, Kittle finished with 48 receptions and 634 receiving yards. Over a full season, that would average out to 96 receptions, which would've been a career-high, and 1,268 receiving yards.
While Kittle is an elite receiver, his blocking skills may be the best part of his game. Kittle has the third-best run-blocking grade for TEs since 2018.
It's rare to have a TE that excels in both categories, but Kittle does just that.
1. Travis Kelce – Kansas City Chiefs
Travis Kelce has been the best TE since entering the league in 2013, and it's not even close. Kelce missed his rookie season after having knee surgery.
He had a combined 139 receptions and 1,737 receiving yards in 2014 and 2015. Kelce had one 100-yard receiving game in each season.
Kelce really took off in 2016 with his first season over 1,000 receiving yards. He led all TEs with 1,125 receiving yards. Kelce had six 100+ yard receiving games, which tied an NFL record for most in a season among TEs.
That included a stretch of four straight games over 100 yards. The strong season earned him his first of three All-Pro honors.
His 2017 season mirrored his 2016 season. He had 83 receptions, 85 in 2016, and 1,038 receiving yards. Kelce increased his receiving TD total from four to eight. He managed to have another great season despite missing a game.
Kelce put together his second All-Pro season in 2018. He had over 100 receptions for the first time in his career. His targets increased to a career-high 150, up from 123 in 2017. His 1,336 receiving yards in 2018 would've broken the record for most in a season by a TE, but George Kittle put up 1,377 that season.
Kelce also put up 10 TDs. Kelce's production played a big hand in quarterback Patrick Mahomes winning MVP.
Kelce's numbers dropped slightly with Mahomes missing time in 2019, but he still led TEs in receptions (97) and receiving yards (1,229). His strong season helped the Chiefs win Super Bowl LIV.
Kelce's 2020 record-breaking season was his best yet. He broke the record for most receiving yards in a season by a TE with 1,416. His 105 receptions were fourth most all-time for a TE.
He went over 100 receiving yards six times during the regular season. He also achieved this in all three playoff games. Despite losing the Super Bowl, Kelce set a TE record for most receiving yards in a Super Bowl with 133.
Kelce turns 32 in October, but I just don't see him slowing down anytime soon.
Which Tight Ends Just Missed the Cut?
Robert Tonyan – Packers
Logan Thomas – Washington
Kyle Pitts – Falcons
Robert Tonyan tied Travis Kelce for the most TDs this season by a TE with 11. Tonyan had the best season of his career, but he was outside the top 12 among TEs in receiving yards. I'd like to see if he can become a more consistent target next season.
Logan Thomas finally looked like a true TE in the NFL after converting from QB to TE in 2017. Thomas had 72 receptions, 670 receiving yards, and six receiving TDs. Thomas should improve in 2021 with better quarterback play.
Lastly, could we see Kyle Pitts on this list next season? The Falcons made Pitts the highest drafted TE in NFL history when they drafted him fourth overall in this year's draft. The expectations are sky-high for Pitts. However, we know rookie TEs struggle so I would temper those expectations.
For now, the best tight ends in the NFL are clear, especially up top.
You can feel free to switch the order for the first three, but anyone ranking the top tight ends in the NFL in 2021 should probably include Waller, Kittle, and Kelce in those final three slots.
September
Casino of the Month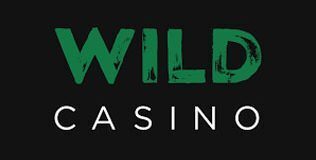 Welcome Bonus
250% up to $5,000