Three ROY Sleepers in the National League in 2020

The 2020 MLB season hasn't even begun, and yet Gavin Lux is already in a prime position to hoist the NL Rookie of the Year Trophy. How is that possible before a single game has even been played?
You could start with the tremendous production Lux has displayed in the minors, and you can end with the fact that he's playing every day and batting second in a seriously potent lineup. But rather than focus this post on the NL ROY odds and the favorites who are likely to contend, I want to take a look at some guys who are flying in under the radar.
I'm talking about the NL Rookie of the Year sleepers in 2020.
Here are three that immediately come to mind.
Kyle Wright (+2000)
The Braves have their eyes locked in on making a postseason run in 2020 after winning the NL East in back-to-back seasons. Atlanta's starting rotation is nothing to gawk at, but the back end is iffy, to say the least.
We don't know what we're going to get from Cole Hamels when his shoulder heals up. Felix Hernandez is washed up and at the tail end of his career, plus Sean Newcomb simply hasn't been dependable enough.
Kyle Wright is a former top 5 pick (2017 MLB Draft) and not just someone who has upside "down the road." Kyle is a guy who can contribute right away in 2020 in a big, big way.
Should anything happen to Hamels, Hernandez, or quite frankly any member of the Braves' starting pitching staff, look for Wright to receive a call right away. Once he joins the majors, it's likely his days of pitching in the minors will be in the rear-view mirror.
Alec Bohm (+3300)
Maikel Franco is now in Kanas City, and Scott Kingery has been less than stellar (struck out in over 32% of Abs in 2019). Am I the only one wondering how long Joe Girardi will wait until he dials up Alec Bohm to take over at the hot corner?
The third pick in the 2018 draft can also play first base if something were to happen to Rhys Hoskins, but Bohm's bat is simply too efficient to leave sitting down in AAA if the Phillies are contending for a division crown.
Not only can Alec crank out doubles and homers, but he batted .305 in 2019 and sported a very respectable walk-to-strikeout ratio. With his glove starting to catch up to his discipline at the plate, Philly would be ill-advised not to give him a shot with their big league club sometime in 2020. Just don't expect Scott Kingery to get his job back anytime soon.
Spencer Howard (+5000)
Aaron Nola is a stud, and Philly coughed up a lot of money to acquire Zach Wheeler. But the fact of the matter is Jake Arrieta's ERA ballooned to 4.64 in 2019 and can no longer eat up innings. Vince Velasquez and Zach Eflin have both showed promise, but neither guy will have any NL batters shaking in their boots.
Perhaps the swirling rumors that highly touted prospect Spencer Howard could begin the year in the rotation isn't so far-fetched after all.
Howard's fastball coasts in the mid-90s with just enough subtle movement to keep hitters guessing. As far as what fans in Philadelphia can expect to see if/when he gets called up, check out this nasty production.
Spencer compiled a filthy 2.03 ERA while striking out 94 batters in 71 innings in 2019. This comes one year after he K'd 147 batters in 112 innings of work, so forget about last year's extreme strikeout numbers possibly being a fluke.
If I was in Joe Girardi's shoes, I wouldn't wait for anything to happen to one of my starters. I'd bump Velasquez into the bullpen and start making room for Howard immediately.
More MLB Futures for 2020
If any of the NL Rookie of the Year sleepers on this page caught your attention, don't be afraid to throw in a flier at one of the most trustworthy MLB betting sites.
Baseball guru Noah Davis and I have been generating previews that concentrate on an assortment of MLB betting markets. Take a moment to scan through the blogs below and enjoy the dedicated content.
AUGUST
Casino of the Month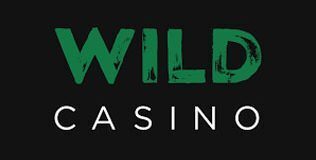 Welcome Bonus
250% up to $5,000
Read Review
Visit Site