Three-Round Mock Drafts for All 32 NFL Teams in 2020

Other than a couple of veteran quarterbacks lurking in the open market, most of the dust has settled from the free agency period. Based on the flurry of player transactions that have taken place, we have a pretty good idea of the positions teams will be going after early in the draft.
Take these three-round 2020 NFL mock drafts as an example.
Noah Davis diligently covered the NFC while I focused on the teams in the AFC, and we put our draft predictions together for you. Here are our three-round mock drafts for all 32 NFL teams in 2020.
Take a look.
With DeAndre Hopkins now on board, the Cardinals are likely to draft an offensive lineman with the 8th pick in the draft. Whether that is Tristan Wirfs, Mekhi Becton, or possibly even Jedrick Wills remains to be seen.
Being able to draft a talent like Damon Arnette at #72 to bolster the secondary would have Kliff Kingsbury delighted.
Atlanta has lots of holes to fills, but the majority of them revolved around solidifying the defense. Considering that the Falcons inked Todd Gurley and traded for Hayden Hurst, look for them to spend each of their first three draft picks on defensive playmakers who can contribute right away.
While the Ravens don't have any glaring needs, they can certainly get more well-rounded on both sides of the football. Adding a versatile linebacker like Zack Baun would give the defense a big lift, while a slot receiver like K.J. Hamler would make life easier for Lamar Jackson. Marshal Yanda's retirement means the Ravens drafting an interior offensive linemen on day 2 is likely to occur.
The pain of losing Jordan Phillips and Shaq Lawson in the offseason was curbed by the additions of Mario Addison and Vernon Butler, but Buffalo still needs more depth on defense. Trading their first-round pick for Stefon Diggs is a big boost to the offense, but I'm not sure Josh Norman is the answer in the defensive backfield. One of the Bills' first two picks should certainly be utilized on a cornerback.
Matt Rhule's main goal during the draft will be to add key pieces on defense. Hence, if Isaiah Simmons can be served up to the Panthers on a silver platter at #7, that could be the quickest section in the draft. Remember, few franchises experienced as much changeover during the offseason as Carolina did. Not only did the heart and soul of their defense retire at age 28, but they have a first-year head coach and a new quarterback at the helm.
After losing Ha-Ha Clinton Dix to the Cowboys and not adding any corners or safeties during free agency, Bears GM Ryan Pace must address his secondary during the draft. The two second-round picks you see represent the only two selections Chicago currently owns within the first four rounds. In other words, the pressure to draft a pair of impact players at #43 and #50 is on.
What's the smartest thing to do after you lock up Joe Burrow with the top pick? How about protecting your franchise quarterback with arguably the top interior offensive lineman in the 2020 draft class? Should that pan out, the third round is when I expect Duke Tobin and his staff to start going after defenders.
Even with Jack Conklin coming on board, Baker Mayfield could still use another big body up front. Well, they don't get any bigger than the 6'7" 370-pound frame possessed by Mekhi Becton.
We know one of the 32 NFL franchises is going to take a chance on Willie Gay Jr., so why not the Browns? Cleveland watched Joe Schobert sign a deal with the Jaguars and needs to find a ferocious linebacker who can roam around the field.
With as much money as Dallas has tied up with a few key members of their team, it becomes increasingly important to nab "ready-to-play" prospects with their first three picks. Snagging Grant Delpit and Jaylon Johnson makes sense now that Byron Jones and Jeff Heath are gone, and drafting Thaddeus Moss would give Dak Prescott a lengthy target now that Jason Witten is in Las Vegas.
If John Elway wants to secure Henry Ruggs III, he may need to package one of his third-round picks along with the 15th and try and move up a few slots. Unfortunately, Denver needs a lot more than just a lightning-quick wideout. On top of the offense lacking pizzazz, each phase of the defense needs assistance.
If the Lions are able to land the four players Noah Davis suggested within the first three rounds, then kudos to Bob Quinn and his front office. The big question is whether Detroit will trade back from #3 or stay pat and take the best player on their big board. In any case, landing a couple of defensive studs from Clemson early wouldn't be a bad idea.
Of all the teams who need to draft a wide receiver in round 1, perhaps only the Eagles are as desperate as the Packers. One way to put a big smile on Aaron Rodgers' face would be to grab hold of Justin Jefferson. In the event that Jefferson is off the board, names like Tee Higgins, Brandon Aiyuk, or Jalen Reagor could come into play.
Shipping DeAndre Hopkins out of town essentially ensures we'll see Bill O'Brien spend pick #40 on a wide receiver. After that, it's about shoring up the middle level and secondary of the D. You did see the way Patrick Mahomes decimated this defense in last season's playoffs, didn't you?
The Colts have been busy. Chris Ballard swapped his first-round pick (#13 overall) to San Francisco for DeForest Buckner and brought Philip Rivers in on a one-year deal worth $25 million. However, losing pass-catchers like Eric Ebron, Devin Funchess, Dontrelle Inman, and Chester Rogers means that the Indy GM is likely to target a wide receiver and a tight end early in the draft. Enter Jalen Reagor, who is a dynamic athlete, and Brycen Hopkins, a 6'4" 245-pound tight end with a really bright future.
With two top-20 picks and another one early in the second round, the Jaguars have an opportunity to reinforce this roster in a big way come the draft. No more Jalen Ramsey and no more A.J. Bouye means plucking a cornerback is a must, but there's an even bigger void.
Waving goodbye to Calais Campbell and Marcell Dareus signals that the 9th pick could be spent on a defensive lineman. Derrick Brown and Javon Kinlaw would be the two most likely candidates.
Other than a running back to rotate in with Damien Williams, Andy Reid doesn't need to touch his offense. On the flip side, if guys like Trevon Diggs and Malik Harrison pan out right away for Steve Spagnuolo's defensive unit, it'll be tough for anybody to stop the Chiefs from repeating as Super Bowl champs.
While I do think it's true that the Raiders are one of the teams that could draft Jordan Love, it's far more likely that Mike Mayock takes a wide receiver and cornerback with his two first-round picks. Based on how much help Vegas needs on the outside and in their secondary, look for them to draft a couple of wideouts and a couple of defensive backs with these five picks.
Will it be Justin Herbert or Jordan Love, or could the Chargers even trade up to lock in Tua Tagovailoa? In any case, the Chargers are going to draft a quarterback with their first pick. I presume rounding out a receiving core comes next unless Tom Telesco decides to pounce on an inside linebacker first.
Due to mismanaging their budget and trading for Jalen Ramsey, the Rams are in a bit of a predicament moving forward. Releasing Todd Gurley means an RB could be targeted, but the defense needs a lot of help if LA plans on contending in the competitive NFC West.
Is Tua Tagovailoa to the Dolphins already a done deal? Redshirting the Alabama QB one season behind Ryan Fitzpatrick seems to be the direction the Dolphins are heading in, but they still have five additional picks in the top 70 in 2020. Don't look now, but Miami could be a team making serious strides in the near future.
Three corners and two safeties bolted from Minnesota, leaving the Vikings with serious holes in the back end of their defense. After drafting whichever WR best fits their scheme, I suspect Rick Spielman will aggressively target a couple of defensive backs. Landing Jeff Gladney and Bryce Hall would almost be a dream scenario.
The Patriots moving up to take Jordan Love is one of the NFL Draft Day trades I'd love to see, but it's starting to look like Bill Belichick is content with Jarrett Stidham leading the way. If New England fails to draft a quarterback within the first three rounds, they should at least get Stidham some help by acquiring a captivating tight end and a speedy wideout.
I don't believe the Saints' plan is to draft Drew Brees' heir apparent early in 2020, especially considering the lack of depth in their secondary. Malcolm Jenkins was a nice pickup at safety, but there should be lots of tantalizing CBs lurking when New Orleans is on the clock at #24.
The Giants are one of the mystery teams to me early in the first round. They could select Isaiah Simmons, they could trade back, or they could take whoever they believe is the best offensive tackle in this draft. Assuming they opt for a behemoth up front, pursuing an edge rusher and a WR should be next up on the docket.
No more excuses for Sam Darnold. Go out and draft a top-tier WR, and let's see what the Jets QB is capable of. With Robby Anderson moving on to Carolina, it seems plausible that two of Gang Green's first four picks will be spent on wide receivers.
Anyone who saw who Carson Wentz was throwing the ball to toward the end of 2019 shouldn't be surprised to see Philly taking two wideouts in the first three rounds. Justin Jefferson is super intriguing, and Devin Duvernay is trusted in the slot. Plus, we don't actually believe that Alshon Jeffery is going to stay healthy, do we?
The Steelers need a guard to replace Ramon Foster, and they need girth in the interior of the front seven. To help put Netane Muti's brutal strength into perspective, know that his 44 reps on the bench press at the 2020 NFL Combine were seven more repetitions than anyone else who competed.
I'm not sure if the Niners are looking at a wide receiver or defensive tackle at #13, but John Lynch didn't trade away DeForest Buckner without a plan in place. Adding the likes of Henry Ruggs III and A.J. Terrell to a roster that went to Super Bowl 54 is a scary thought for the rest of the NFC.
In order to continue building around Russell Wilson, the Seahawks could do themselves a favor and draft a sincere offensive tackle and a potent edge rusher with their first two picks. According to Noah Davis' predictions, that's exactly what he anticipates will pan out.
Now that Tom Brady is captaining the ship in Tampa Bay, the Bucs desperately need to get him some help on the offensive line and at running back. Jason Licht might prefer Andrew Thomas and/or Jedrick Wills at #14, but Josh Jones would be more than sufficient.
After paying all that money to Ryan Tannehill, it only makes sense for Tennessee to spend a first-round pick on protection up front. Adding a tight end like Adam Trautman would give Tannehill an evolving weapon to make up for the losses of Dion Lewis, Tajae Sharp, and Delanie Walker.
What Washington does at #2 is the first major domino to fall. The safe bet is to stand pat and select Chase Young and go get help on the offensive line at #66. Then again, if Ron Rivera isn't sold on Dwayne Haskins, drafting a QB won't be out of the question.
AUGUST
Casino of the Month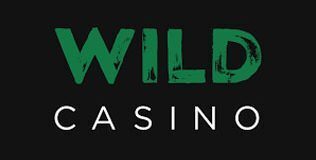 Welcome Bonus
250% up to $5,000
Read Review
Visit Site