Odds and Predictions for What Will Happen in Thor 4

Another huge Marvel movie is almost here. Thor 4 or Thor: Love and Thunder will be one of the most anticipated films of the year with a lot to be excited about. After Ragnarok, Thanos invaded the Asgardians' ship and killed most of their population.
Now that the Avengers defeated Thanos and turned things back to normal (or as normal as possible), Thor is suddenly on a journey to find himself. There's not a huge threat to him or his people at the moment, so he's in a spot where he wants to figure out what Thor wants.
Prop bets for what will happen in Thor: Love and Thunder is available to you on the best entertainment betting sites. If you have specific Thor 4 predictions, maybe you will be able to win some money from them.
Let's check out our Thor: Love and Thunder predictions for what happens and what we should be betting on.
Which Characters Will Appear in Thor: Love and Thunder?
First, let's address the biggest Thor 4 prop bets regarding the possible characters.
Darcy Lewis is the frontrunner, odds-wise, as she was in the first two Thor movies but wasn't in the third. The oddsmakers think she has the best chance to appear in this one, but Kat Dennings has said that she hasn't heard anything about her character.
You might not get the answer you were looking for if you were asking will Loki be in Thor: Love and Thunder.
Lady Loki was revealed in Loki's Disney+ show, so there could be a chance she meets Thor here. Loki's TV series had a lot going on about the multiverse and alternate timelines, so you can't rule out anyone popping up in any of the movies.
Since Jane Foster's female Thor is one of the most anticipated after seeing the teaser for this movie, it would make sense to see Selvig.
Hulk has already been in Thor movies before and could be on a similar path of "finding himself" like Thor. Maybe they help each other find their own way together.
Nova is a character rumored to join the MCU soon, and there isn't anything happening sooner than Thor 4. X: Men's Storm was rumored to be a possible character in Thor: Love and Thunder as well.
Scarlet Witch played a significant role in the recent Doctor Strange movie, so it might be unlikely to see her here.
As for the best bet on Bovada right now, I will have to go with Professor Selvig (+250).
Does Thor Die in Love and Thunder?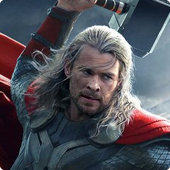 Next up in our Thor: Love and Thunder predictions is in relation to Thor's survival in this movie. We recently had to say goodbye to classic Avengers like Iron Man and Captain America, so could Thor be next?
Also, Thor's family and close friends have died recently, like his mom (Frigga), dad (Odin), and brother (Loki).
There might be the possibility that Thor accepts the chance of dying, and there is even a clip of him leaving behind Stormbreaker in the preview. That could indicate Thor accepting his fate or even giving up his superpowers.
The main villain of this movie has been heavily speculated to be Gorr the God Butcher. He's on a journey to kill every god, and Thor, after all, is the God of Thunder. There's also a clip where Falligar the Behemoth has been killed in the trailer.
Falligar is the huge, dinosaur-looking creature that was a friend of Thor. That could be the representation of how we figure out just how threatening to gods Gorr is.
So, does Thor die in Thor: Love and Thunder?
There are a lot of things that imply the chances of it happening. He does die a couple of times throughout the comics, but they aren't a reliable source either.
Thor's death would be monumental in the MCU, but it could be the ultimate way of transitioning Jane into Thor as well.
If I had to pick an option here, I would say that Thor and Jane defeat Gorr and start their relationship again. This movie has a wholesome feel to it for the most part, so I would be shocked to see Thor die by the end of it.
How Many Planets Will Thor Travel To?
Another one of the Thor: Love and Thunder props is how many planets will he travel to? It's a spiritual journey, which implies a lot of physical traveling. The trailer shows a good amount of different locations already, so we should be in for a lot of interplanetary travel in this one.
That's a big reason why the 1 and 2 options have such high odds. There's almost no way that the planet that Falligar is found dead on is Earth, while you can also see cars in the background in one of the battle scenes (when female Thor is revealed).
The opening scene in the trailer also shows Thor and the Guardians of the Galaxy on a planet, but Thor takes his ship and goes elsewhere. That could mean he goes to Earth then and possibly New Asgard.
Marvel Studios' Thor: Love and Thunder arrives only in theaters July 8. ❤️ + ⚡️ pic.twitter.com/vvroZjBwUb

— Thor (@thorofficial) April 18, 2022
There's another planet in the trailer with floating islands, which they revealed Zeus in. So that brings our total to around 4 or maybe even 5.
Betting-wise, I would say that 4, 5, or 6+ are probably your best bets. 6+ has the most value, but it's hard to know how many planets we saw in the trailer. That's why my pick for this bet will stay at 5.
Many people are still probably wondering what the plot of Thor is: Love and Thunder after the teaser trailer. Maybe more is revealed in bigger trailers that are coming soon, but there's still a lot we don't know about this movie.
Jane Is Sick and Needs Mjolnir to Survive
Wielding Mjolnir or Thor's hammer has recently been a dramatic moment in the MCU, such as Captain America in Avengers: Endgame. We were introduced to that with Natalie Portman returning and blowing everyone away in the Thor 4 trailer.
If you think back to Ragnarok, you will remember when Hela destroys Mjolnir after meeting her brothers (Thor and Loki). That's also around when Odin asks Thor the famous line, "are you Thor, the God of Hammers?"
That scene happened in Norway, where New Asgard was supposed to be. Jane being the scientist she is, probably went to study it. That's where she could have found out she was worthy enough to wield the weapon.
In the comics, Mjolnir is the thing keeping Jane alive due to her being terminally sick. That could be why she can wield the weapon, basically because she needs it for her own survival.
Also, in the comics, Thor and Gorr meet multiple times, and sometimes Gorr defeats him. There are times when past, present, and future Thor team up to defeat Gorr. This would be a way to touch on that with another version of Thor, being a female Thor or Jane Foster.
The pair could team up and defeat Gorr and bring female Thor into the picture in a dramatic fashion.
The New Guardians Movie Plot Is Introduced
At the end of Avengers Endgame, Thor decides to join the Guardians of the Galaxy. He even jokes that they are the "Asgardians of the Galaxy," and he and Quill tussle about leadership.
Thor and the Guardians have been both comedic relief over their last few movies together and separately. We even got to see a funny part in the preview, and there's sure to be more in the film itself.
It wouldn't make much sense to have the Guardians of the Galaxy in the movie for too long. They will have their 3rd movie come out in 2023, so it doesn't make sense to mesh them together.
What seems to make the most sense for both movies is to start together but go their separate ways. We even see Thor walk in another direction from battle, which is certainly not like him.
That should be when the two movies split and go in their own directions. Thor will be on his journey to find himself and be who he wants, not who he is expected to be. The Guardians are sure to have their own battle going on, but that will be for us to discuss later down the road.
Maybe we get to see a mini-preview for the new Guardians of the Galaxy movie in the new Thor movie.
You can bet on how many times Groot will say "I am Groot" in Thor: Love and Thunder with the following odds from Bovada.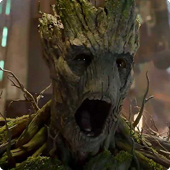 1 (+2000)
2 (+1600)
3 (+750)
4 (+500)
5 (+250)
6+ (+150)
This one will be a bit tough to predict, so you might as well grab some value at 3 (+750).
Bet on Thor: Love and Thunder Props
Bovada gives us the best Thor odds. Feel free to read a site review before visiting the site.
Valkyrie Joins Thor to Find Herself
Thor might not be the only person on a journey to find themselves. One of the characters who has been struggling to find their footing is Valkyrie. She was the sole survivor of the clash between her people and Thor's sister Hela.
She's been scarred from the battle and has been noticeably uninterested in anything that isn't a bottle of alcohol. She also appears to have been appointed to be the head of some council in Thor: Love and Thunder, but again isn't interested, as we see in the trailer.
We also see Valkyrie join Thor on this journey at some points in the trailer. A governmental type of role doesn't seem to fight her vibe, so she would much rather prefer being in the field.
She was part of a dramatic and empowering all-female battle scene in Avengers Endgame, so there's a chance she and Jane fighting side by side can relive some of that.
I will say, Valkyrie could be a character that sadly dies in this movie. Like Thor, all her people are dead. She could make a big sacrifice if it comes down to it, considering that she hasn't looked happy anywhere.
Either way, she will be a part of Thor's journey and play a sizable role. It would be great to see her play a significant role and find some sort of happiness.
Betting Predictions for Thor: Love and Thunder
This chapter of Thor's story is going to be very open-ended. There's a lot they can do with this movie, but these are our final Thor: Love and Thunder predictions.
It will be interesting to see what this movie brings to the table. Thor is currently the God of Thunder, but what will he be by its end?
As for our Thor 4 predictions for bettors, the following bets seem to have a chance to cash with some great prices.
Professor Selvig to Appear (+250)
Thor Travels to 5 Planets (+150)
Groot says, "I am Groot" 3 Times (+750)
If you were hoping to see if Loki is in Thor: Love and Thunder, it might not be the Loki you were thinking of. With that being said, you can never really rule out the God of Mischief or one of his variants.
If you can't wait any longer to see what happens in the new Thor movie, maybe the Thor slot machine will help you pass the time until it premieres on July 8th (2022).
The current MCU state is sorting itself out with all its characters. Endgame was such a big deal that it took time to find out where everyone was headed. Thor: Love and Thunder should be a great way to determine which direction we are all headed and not just Thor himself.
If you haven't bet on entertainment before, check out our entertainment tips and strategies to help get you started.