These Spurs Players Will Either Thrive or Suffer Under Jose Mourinho

Just a few games into his reign as Spurs boss, and fans are already beginning to believe that "The Special One" could be right for the job after all.
Following the cut-throat sacking of the chubby-faced Mauricio Pochettinho — a man that looked worryingly allergic to silverware during his reign as boss — the Portuguese legend is now tasked with trying to make Spurs' trophy cabinet a bit homelier.
If he can't make a big first impression, the top soccer betting sites will have odds on his sacking soon enough. But expect him to have some time to put his stamp on this team first.
Picking up a club in disarray, Mourinho will be looking to bring congruity to a team that made the Champions League final in 2019 but fell apart like wet toilet tissue not long after.
Naturally, he will need a few reinforcements to save Spurs' season, assuming he has been handed a transfer kitty with more than a couple of zeros at the end of it.
But what does the future hold for the existing members of the squad, as it stands?
Let's take a look at the players most likely to be affected by Jose Mourinho's appointment.
Hugo Lloris
One of the closest players to the departed Pochettino, Hugo Lloris is probably fearing for his future at the club right now.
He is expected to be back in action in January, but it remains to be seen whether the Spurs captain is embraced like a long-lost son or discarded like ash on the end of a cigarette when he is fit and ready to return.
With a reputation for more howlers than a Venezuelan rainforest, Lloris has every right to fret. But will Mourinho sell him on or just simply strip him of the captaincy and recruit another goalkeeper?
Paulo Gazzaniga
The number 1 goalie in Lloris' absence, Gazzaniga has had the benefit of Mourinho's trust so far, but don't expect the manager to develop a case of "oneitis" and not be tempted to develop a wandering eye for anyone with a pair of gloves.
There is no doubt in my mind that Gazzaniga will be a Spurs player until the end of the season, at very least. While he is hardly among the best in the world, he is fairly reliable between the sticks and will probably keep his place there for the rest of the season.
Like Lloris, Pochettino was said to be fond of Gazzaniga. Then again, both were from the same small town of Murphy, Santa Fe, in Argentina. So, they probably had to be.
Michel Vorm
With a total of 14 appearances for Spurs since 2014, Vorm is hardly going to become Mourinho's first choice at the grand old age of 36.
The former Swansea City shot-stopper is far from a done deal in the game, but he will be given a handshake and a formal "farewell" as soon as another keeper is promoted/recruited to the senior Spurs squad.
Serge Aurier
Aurier came good for Spurs in their dramatic 4-2 win over Olympiacos in the Champions League. The mercurial right back repaid the faith shown in him by Mourinho, but it remains to be seen if he can do enough to keep his boss happy.
Providing he gets his head down and stays in shape, he should be given more opportunities to convince the almighty gaffer that he is the man to look to in his position.
Kyle Walker-Peters
Another player that signed a five-year contract recently was Kyle Walker-Peters, back in December 2018.
Although he is regarded as one of the best fullbacks in England by some fans, he has hardly been given much of an opportunity to show it in recent times. Walker-Peters has made four appearances so far to date and should feature more for the new boss.
There are two ways things will go for the youngster under Mourinho — he will either become his first-choice right-back or will be shipped out of the club faster than you can wave three fingers in the air in front of a reporter at a presser.
Ben Davies
You have to feel for Ben Davies. No, not because he signed a five-year contract extension that will keep him earning top bucks at Spurs until 2024 — well, that is unless Mourinho puts him in the shop window in January — but because he was very close to the old boss.
There is not a lot to dislike about Davies. He is a model professional, doesn't spit at fans, and, at least to my knowledge, wouldn't even think about setting fire to the players' canteen at Hotspur Way.
Still, it just seems that Davies fits the bill for being singled out and tormented by Mourinho, doesn't it?
Danny Rose
Danny Rose did himself no favors with the Spurs faithful with a very poor performance against Olympiacos.
Having been mercilessly torn into like a fresh carcass in the Serengeti, Rose has every reason to believe that his time is up at Spurs. Mourinho, on the other hand, will probably keep him on the books.
After all, isn't this the same guy that had Ashley Young as his starting left-back at Manchester United? Maybe Mourinho could change his mind if Ryan Sessegnon can show him something he will like.
But if Mourinho's time at United was really anything to reference here, it is Rose, and not Sessegnon, that will prosper.
Toby Alderweireld
So, Toby Alderweireld is considering staying at Spurs to play under Mourinho. Spurs fans will be buzzing at that news, but don't get too excited just yet.
Alderweireld's contract is up in the summer, so expect him to have more awkward attention come his way than a semi-naked girl dressed as a manga character at a Comicon convention.
Clubs such as Real Madrid, Barcelona, Man City… look, everyone will be chasing the 30-year-old stopper because he is that good.
Providing Alderweireld and Mourinho's blossoming relationship can survive long enough to get the Belgian's signature on a contract, then things could work out well.
Jan Vertonghen
Ha! Case closed on the missing left-back option that Mourinho so desperately needs to sort out. It has to be Vertonghen, right?
Well, the Belgian's start against Bournemouth indicates it could very well be.
Vertonghen has been one of Spurs' best players since God knows when and is also mulling over the possibility of signing on for a few more years at the club. Barring injuries — or referring to Mourinho as an arrogant fart box in public — he should be a key member of the bossman's plans.
Whether that will be at center-half or left-back remains to be seen.
Davinson Sanchez
Although an excellent defender, it would be no surprise to see Davinson Sanchez be played completely out of position at some point by Mourinho.
The good news so far is that has not happened. Sanchez has partnered Alderweireld since the Portuguese boss has taken over, so Spurs fans can hopefully rest assured until the team loses by more than four goals and Mourinho caves into his desire to see the Colombian play on the right-wing or something.
Juan Foyth
The 21-year-old Argentine international will be big news in a few years. I can see this guy really maturing into one of the best central defenders on the planet, but he needs more chances than what he will get under Mourinho.
Tottenham fans are going to be pissed off in the future when Foyth is sold to Borussia Dortmund or something and then does a Kevin De Bruyne and ends up becoming stupidly good a few years later.
Harry Winks
You know, I think Harry Winks is going to surprise people under Mourinho and cement his place in the Tottenham side. As long as things are rosy, Winks' morale will be higher than a kid in a chocolate factory.
Then, when he does lose possession to N'Golo Kante a couple of times, he will be given an ultimatum — immediately grow six inches and put on 70 pounds of muscle, or prepare to be thrown into the shop window straightaway.
Spurs fans will be hoping that the fact that Winks is a few months off signing a new five-year deal will prevent this from happening. After all, this guy is a solid player — and a multiple time England international — who has a lot to give his club.
Erik Lamela
Under Mourinho, Lamela is safer than the contents of a safe behind reinforced bulletproof glass in the basement of Fort Knox.
The Argentine is the type of player that Mourinho loves, and he should be able to sleep at night providing he doesn't develop an appetite for takeaway pizza and no training.
He has a future under Mourinho. There is no doubt about that.
Victor Wanyama
Ah, Victor Wanyama. How I miss seeing you play in the green and white hoops of Celtic.
How I remember telling everyone within earshot that you would be one of the best midfielders in the world by the late 2010s, probably winning more La Liga and Champions Leagues titles than you can be bothered to count.
That hasn't happened at Spurs, though, has it? Aside from the Kenyan's form gradually falling below the standards of a top-class midfield enforcer, injuries have prevented him from nuking himself into the Tottenham starting lineup.
Wanyama is said to be considering his options at the moment, and a whole host of clubs, including Celtic, is looking at him.
Mourinho failed to include him in his matchday squads against West Ham and Olympiacos, which is the same as your new boss failing to invite you to a couple of team meetings.
You're as good as done at Spurs, Victor, so why not just jump in your car and drive up to Glasgow now?
Eric Dier
Pulled off by Mourinho after just 29 minutes when Olympiacos went 2-0 up against Spurs, the savvier fans out there could be forgiven for thinking that Mourinho was making a clear point.
What the long-term aim was behind that point is up for debate, but it could probably be one of two things — he wants Dier to know that he doesn't rate him, or he wants him to do better in the future.
Now, if he wants to let Dier know that he is not in his plans, why start him in the first place? It is worth pointing out that Mourinho did apologize to the midfielder after the game, which probably helps his case.
Oh, and let's not forget that Mourinho was reportedly once prepared to pay around $70 million for Dier.
Aside from clattering Sergio Ramos that one time, Dier has done nothing to convince anyone that he is a quality player. Whether Mourinho agrees or disagrees is not quite clear.
But taking a player off after just 29 minutes is a surefire way to see their marketplace value drop like a dieting, lightweight freshman after their third shot of Jagermeister.
Moussa Sissoko
Before the Bournemouth game, I was certain that Moussa Sissoko had already booked his cab for the airport. All he needed to do prior to Spurs' 3-2 win – in a game that he scored the winning goal in – was to know what part of France he was going to.
I now think he has a chance to show the boss what he can do.
Giovani Lo Celso
Lo Celso, on loan from Real Betis, has about as much chance of making it under Mourinho as a garden snail under the heel of an angry, sadistic uncle.
Anyone who has ever had something pushed on them by a friend or family member will know what I am talking about. It's kind of like, "Hey, Mike, take this Machine Head CD. Trust me, you'll love it, but it's a lend, so I want it back when you are done with it."
The CD either acts as a coffee coaster or just gathers dust until cousin Paul asks for it back at the next family get together. That's going to be Lo Censo at Spurs.
Ryan Sessegnon
Is Sessegnon too creative and unbridled for his own good? That is something that Mourinho will carefully examine before throwing him into fullback to see how he deals with being reprogrammed.
With other options on the wing, he can kiss goodnight to a starting slot under Mourinho out wide. Even if this is an area where Spurs struggled last season.
Oliver Skipp
Far too early to know what Mourinho will make of Skipp, but it looks likely that he could be loaned out for more experience.
Dele Alli
And when everyone thought Dele Alli had lost his spark, Mourinho comes in and reinstates him as a number 10, and he has been excellent so far.
Alli was struggling in the deeper position that Pochettino preferred him playing in, and he lost serious form as a result. Not long ago, this guy was heralded as one of the best young talents in England, so he will be happy that Mourinho has taken the reigns at the club.
Sure, consistency is not something that we can gauge just yet. But if there is a core group of players that Mourinho will be hanging onto like prized possessions, Alli will surely find himself included.
Lucas Moura
Remember that time when Jose Mourinho tried to buy Lucas Moura in 2012, while boss at Real Madrid? Jose Mourinho remembers.
Mourinho also remembers the Brazilian snubbing the Spanish giants for oil-rich sugar daddies over at PSG, joining them the following year. Sure, the years have gone by, but Moura is still a quality player.
Mourinho will see Moura as a player that shares more with him than the first four letters of his name. Oh, and the ability to speak fluent Portuguese, of course.
The industrial midfielder could very well be one of the prime beneficiaries of Mourinho's appointment, at least in terms of his position. He will also be happy to see the back of Pochettino, who dropped him for the Champions League final despite his incredible hattrick getting them there.
This could be the beginning of a beautiful relationship between these two.
Christian Eriksen
In just over six months, Christian Eriksen will finally be free of his bondage to Tottenham. You have to feel sorry for the guy, being made to play for a top club in Europe, making £75,000 per week.
Sure, he might be just the 10th-highest earner at the club, but I'm pretty sure that the Spurs board would be willing to bump up his salary if he wanted to stay. But, as evidenced by his half-assed efforts this season, he doesn't want to stay.
Mourinho knows he wants out and will more than likely treat him like Arjen Robben at Chelsea and show him the exit. Providing, that is, he can't convince him to be his leading man.
If it is money that Eriksen wants, Manchester United will be only happy to oblige. That said, there are tons of other top clubs out there who would be happy to have him.
Just like the two-day remains of the Thanksgiving turkey you keep picking at, remembering it in all its glory, it's probably time to say goodbye to Eriksen.
Tanguy Ndombele
What a player this guy is going to be in the future.
The great news for Mourinho is that Ndombele is back in squad training. Once he is ready to return, it will be interesting to see what Mourinho does with the midfield dynamo.
Any fears that Spurs have of the gaffer completely changing up Ndombele's style and trying to turn him into a deep-lying, defensively astute playmaker should, for their sake, be forgotten about for now.
Because we all know what an absolutely horrendous waste that would be.
Son Heung-Min
Arguably the most beloved of South Koreans, Son is also an insanely popular figure among Spurs fans.
He is one of the most exciting players in the EPL and one of the most important players in the squad. A humble and likable character, it would be baffling to see Son fall out with the boss in the event of anything other than something deeply personal or financial.
Expect this guy to flourish under Mourinho, even if some think that the Portuguese will try to turn him into the next Ashley Cole.
Harry Kane
Spurs' star man and captain will be hoping that the appointment of Mourinho starts to yield instant results.
If it doesn't, there is going to be a s**tstorm of mega proportions that will probably see him decide to pack up all of his stuff and force a move away from the club. In the event of Kane leaving, everything would surely fall apart.
The funniest thing about watching Mourinho's tactical progression at Spurs will clearly be how differently he chooses to steer the ship from his days at Man Utd or Chelsea. He is a stubborn man, but if he is delivering silverware, players like Kane will be onboard.
However, a negative tactical approach that sees creativity stifled and free movement sacrificed for the sake of shape and structure will not be accepted unless the club starts winning things.
If Mourinho's reign ends up following the same pathway that it has done at United, Chelsea, and Madrid — and the board doesn't throw him overboard — Kane will not think twice about leaving.
Final Words
Jose Mourinho was once the darling of Chelsea. The mere thought of him coaching another EPL team was out of the question.
And then, he joined Manchester United. Now, he is at Spurs.
It's going to be a wild ride for everyone involved when he is at the helm, but I am genuinely interested to see if he will change the approach that saw him unceremoniously booted from both aforementioned clubs.
More than this, it will be fascinating to see which squad players grow under him and which ones are stifled.
One thing I know for sure is that we will have more Spurs, Mourinho, and EPL stories over the next coming months. Keep your eyes on our blog to make sure you don't miss out!
September
Casino of the Month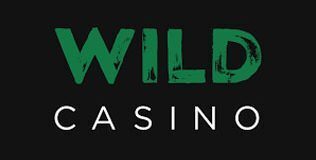 Welcome Bonus
250% up to $5,000