The Walking Dead Season 11 Bold Predictions for Part 3

The anticipation has been building up for some time now for The Walking Dead's Season 11. There are so many things that have yet to be resolved, but the wait is almost over. The release of Season 11 will be live on August 22nd, 2022.
Just a couple of short months and we will be there. If you are looking for something to kill the time between now and then, look at The Walking Dead predictions for this upcoming season below.
You never really know who will make it through an episode in the show, and you are always kept on your toes. Let's get right into our predictions for Season 11 of the Walking Dead (Part 3) without further ado.
Jerry Is the First to Die in Part 3 of Season 11
Before we dive into our The Walking Dead predictions, you should know that betting on the show is available to you. Bovada is currently offering a couple of props that could be very fun to add to your TWD experience.
There are currently odds out for who will die in The Walking Dead first, and you can find those above. Jerry and Magna are the most likely options, while several options appear to be safe for now. Connie, Elija, Eugene, Kelly, Lydia, Princess, and Yumiko fans can take a breath as they are tied for the least likely to die first on the odds list.
Aaron and Luke are right behind Jerry and Magna, making the four of them the top options.
Although Jerry is a loveable character, he seems to be one of the characters who will die in The Walking Dead's remaining episodes. There's speculation that he could have a hero's death and save his former king in Ezekiel in a dramatic fashion.
He's a good bet to place at the moment, but anything is possible here. If there's a character you feel will die first or want to see die first, choose who for your own predictions for Season 11 of The Walking Dead.
Judith Makes It Through Everything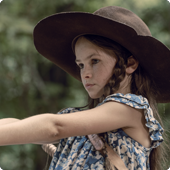 One of the kids probably will not be your ultimate favorite character, but some are very likable. Judith is one of those kids and could have a strong chance of surviving through the end.
She was raised by the best survivor of them all (Rick), so she can have a chance to be as good if not better than him. She's been through it all and is still just a kid. The more she goes through in this world, the better she will be at surviving through it all.
Jude already has several kills to her name, including a zombified Earl. She's gone through the challenging part of killing someone you know who has turned into a zombie. She will make for a very strong survivor if she can handle that at her age.
In the comics, there's a character that has an ending that Judith can fulfill. Carl is part of a flash-forward scene where he has a wife and a child. He's reading his child a bedtime story, which some think Judith can do down the road.
The story she's telling her child could be the story of Rick Grimes.
100+ Walkers Are Killed in the Final 8 Episodes
Another interesting thing you can make your The Walking Dead predictions on for this season include the number of walker deaths. You can choose these ranges and potentially cash out a big prize if you guess correctly.
One thing is for sure when you watch The Walking Dead; there will be lots of walker deaths. There could be a serious number being killed in our The Walking Dead season 11 predictions.
It's a fight to the finish.
The Final Part of #TWD's Epic 3-Part Final season returns this fall. pic.twitter.com/CNKWQnkEL3

— The Walking Dead on AMC (@WalkingDead_AMC) April 12, 2022
If the show is ending after this season, wouldn't it make sense to see a ton of walkers get killed in a dramatic fashion? This show is full of those moments, so it would be fitting to see many of them being killed one last time.
We don't have a lot of research on how many walkers died in the last couple of seasons, but we have something for the first six seasons. According to the Walker Dashboard, the highest number of walkers killed in a single episode was a staggering 415 (Season 6, Episode 9).
That's an insane number, but Season 11 could be the biggest one yet. Triple digits seem very doable, especially considering the average walker kills per episode was slightly over 27. If they average 27 in the remaining eight episodes, that will come out to 216 walker deaths.
200+ walker kills would be a huge payout at its current price of (+1000). It's safer to say they hit 100+, which is around (+500) and is still great value. If you don't want to make this bet, you can at least get your zombie fix with The Walking Dead slot game.
Negan Gets Killed or Sacrifices Himself
One of the main characters that can be all out of their tricks in Season 11 is Negan. He's made many enemies and could have a massive target on his back. His rivalry with Maggie is probably most notable, but other characters have had run-ins with him as well.
Maggie could get the ultimate revenge on Negan by killing him.
With that being said, Negan has been going through some changes for the better. If Maggie finds it in her heart to forgive him, maybe things can go a different route.
One thing you'll never take away from Negan is his wisdom.

Stream part 2 of the final season On Demand or AMC+. pic.twitter.com/18h8D00Cok

— The Walking Dead on AMC (@WalkingDead_AMC) April 17, 2022
A dramatic sacrifice could be a perfect ending for a character like Negan. He may not have been the nicest person during his time on the show, but the ultimate sacrifice for the greater good could pay off his debts.
Rick Grimes Makes His Highly-Anticipated Return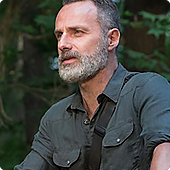 The last prop available for The Walking Dead season 11 part 3 predictions allows you to bet on if Rick Grimes will make his return. Rick was one of the main characters that essentially built the show up to its amazing level of success today.
His heroic actions almost resulted in his death the last time we saw him, but it's been confirmed that he survived and is set to star in the spin-off movies.
It's unknown if the spin-offs begin during or after the final eight episodes of Season 11. With that being said, his time away from the show could be a big move to introduce the spin-offs into the picture.
We know that Jadis was taken away from danger, who is tied to the CRM. Rick's return will need some massive explaining, but it should all be worth it in the end. We know he is alive, so not seeing him at least one more time would not make sense.
Predicting What Will Happen in Season 11 of The Walking Dead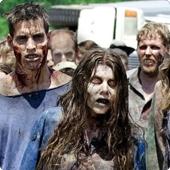 The Walking Dead predictions don't stop there, though, as there are so many other things that can happen to close out the series. Many characters have had their fair share of moments in the show, and it could be ending.
Who Will Die This Season?
As for who will die in the Walking Dead, there isn't anyone we can say will make it all the way through. You have to be prepared for all types of possibilities with a show like this. We have seen some great characters die off so many moments, so we still don't know exactly what will happen in The Walking Dead.
As for Rick Grimes, there shouldn't be any reason why he doesn't make his return. There have been subtle hints throughout the show, and the officially announced spin-offs make it seem inevitable.
As I said, there are still many other things that can happen in the final eight episodes. Ready to bet on what will happen next in The Walking Dead season 11? Check out the best entertainment betting sites to place your bets.
Just here for great TWD content? Check out our favorite characters that deserve their own spin-off series below.
September
Casino of the Month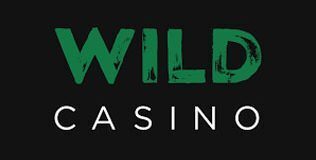 Welcome Bonus
250% up to $5,000