The Voice Top 9 – Predictions for Joei Fulco, Cedrice, and More

The Voice season 18 is ramping things up, as the hit reality TV singing competition just got done with its first installment of the live shows.
Things will only get crazier from here, as a field of 17 talented singers cuts down to the top 9 on Tuesday night. The Voice voting process is now closed, which means the top 9 is technically already decided.
Regardless of the outcome, it does feel like the best singers are starting to separate themselves from the pack. Ideally, the votes will reflect that.
If you're cheering on your favorite performer or simply looking to bet on The Voice at the best entertainment betting sites, you can consider my predictions for The Voice top 9.
There aren't any The Voice odds to work with yet, so I'm going strictly off of my personal opinion, who I've liked throughout the contest, and who I felt did the best on Monday night.
Some artists took a step backward, while others cemented themselves as legit threats to win season 18 of The Voice.
How do we get to The Voice top 9? First, the top vote-getters from each team are safe. Then each coach gets one save. Finally, the remaining top vote-getters from each team (one each) compete for the ninth and final spot.
With that process in mind, here's a quick breakdown for every singer I have making The Voice's top 9 tonight.
Joei Fulco – Team Blake
My pick to win The Voice 2020 from the very beginning, Fulco is a strong, powerful voice that I can't quit.
I will admit I wasn't enamored with the song choice this week, but "Runaway" still allowed her plenty of opportunity to display that growl we've all come to love.
Fulco's throwback power and grit make her as unique as anyone in this year's competition. If she can pick the right songs the rest of the way, she may very well be the singer to beat.
Joanna Serenko – Team Blake
Toneisha Harris and Todd Tilghman did a fine job and will make this decision hard on Blake Shelton, but Serenko is the best talent between these three.
With Fulco either garnering the most votes or being Blake's pick, Serenko is the other one that makes the most sense.
Serenko was fantastic during the live performances, doing a fun rendition of "Rich Girl" and totally making it her own. Her amazing tone and eccentric singing style make her a sleeper pick to win it all and has her making my predictions for the top 9 of The Voice.
Roderick Chambers – Team Nick
I was not a fan of the song choice here, but Chambers has an amazing voice and is one of the best technical singers left on The Voice.
He's getting a mulligan here from me. His smooth tone and range keep him among the best bets to win The Voice, which is precisely where I had him prior to Monday's episode.
Thunderstorm Artis – Team Nick
Artis put on his own private show at the live playoffs, as he reeled everyone in with a flawless rendition of Ella Fitzgerald's "Summertime."
Few artists found a way to make their performance look and feel like a live, in-person performance, but Thunderstorm did just that. His soul, artistry, and soft voice all combine to make him a sleeper bet to win The Voice.
Mandi Castillo – Team Legend
You know you're good when you can sing a song in Spanish and still captivate everyone tuning in. Even when they've never heard the song and don't know a lick of Spanish.
That's precisely what Castillo did during the live shows, as she displayed flawless control and a sweet, soft tone. Her bilingual versatility (and ability to smash in all venues) may set her apart from everyone else in the end.
CammWess – Team Legend
I don't fully understand why CammWess has bounced around as much as he has, but part of the problem was having to face other elite artists in the one-on-one competitions.
He's still slayed it every step of the way, and during The Voice live playoffs, he had an opportunity to really shine the light on himself. His take on "Ain't No Sunshine" was smooth and personal, which effortlessly captivated the audience.
Megan Danielle – Team Kelly
Danielle sings with incredible emotion, and she has quite the backstory. She's a powerhouse singer, so she fits right in with Kelly Clarkson on Team Kelly.
Dripping with emotion, power, and a nice tone, Danielle has killed it every step of the way and delivered yet another strong performance in the live playoffs. She feels like a lock to advance to the top 9 of The Voice.
Cedrice – Team Kelly
Saving the best for last? In terms of the live playoff performances, kind of, yeah. I listed Cedrice as one of my best bets to win The Voice 18, and her amazing spin on Billie Eilish's "everything i wanted" sold me even further.
Cedrice has a nice backstory, but she's also simply one of the best overall talents left in this competition. Her smooth, pure tone is impossible to deny, while her take on a popular song was (gulp) better than the original.
Her tone, control, and swagger make Cedrice one of the best bets as The Voice 2020 winds down.
Toneisha Harris – Team Blake
Okay, so Cedrice isn't technically the last singer in.
The four remaining with the most votes will get a chance to advance to the top 9, and the most likely threats figure to be Toneisha Harris, Allegra Miles, Zan Fiskum, and Micah Iverson.
The battle for the final spot will be intense, as everybody left does have something to offer. Fiskum is a vintage performer with a strong voice, Iverson takes the cake in terms of tone, Miles is a unique artist, and Harris is the most technically proficient option left.
Blake Shelton labeled her live playoffs performance as "perfect," and I tend to agree. Her tone doesn't really blow you away, but her consistency, power, range, and execution are all flawless. She deserves to at least crack the final 9.
Who Will Win The Voice 2020?
I still have three of my best bets advancing to the top 9, while four of my original threats to win The Voice are also alive and well.
I've been backing Joei Fulco since the beginning, though, so I won't stray now. I do think her song selection could have been better a couple of times, but the actual vocal talent is incredibly unique, and there's simply nobody like her in this competition.
When you think of The Voice, you want a winner that can provide fresh takes on famous songs, make those renditions their own, and totally captivate you. You also want a winner who you'd want to go see live.
Most everyone in my The Voice top 9 predictions does that, but Fulco may do it better than anyone else.
That said, she will have to battle eight other performers to win The Voice. If odds pop up and you're looking for another bet, consider Cedrice and Thunderstorm Artis as her main competition (assuming they all advance).
Good luck to everyone that makes it to the top 9. For anyone keeping up with The Voice or looking to place bets when odds come out, bookmark our entertainment betting blog.
August
Casino of the Month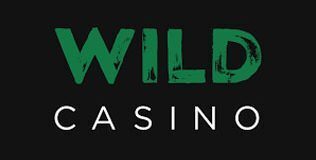 Welcome Bonus
250% up to $5,000