The Voice 2020 – Which Top 9 Performers Can Win?

The Voice top 9 was finally announced on Tuesday night, inching us one step closer to crowning a new winner for season 18.
It's been a weird journey in The Voice 2020, as our global state has forced the top singers to perform live at home. Some probably suffered due to that, but the best talents ultimately showed themselves, and now we have nine worthy singers with a shot at glory.
The top entertainment betting websites have yet to issue The Voice betting odds, but I have to think that's only a matter of time.
With an eye on the finale, let's go over who made the cut, The Voice top 9 favorites, which sleepers could shock, and who will win The Voice season 18.
The Voice Top 9 Results
Todd Tilghman – Team Blake
Toneisha Harris – Team Blake
CammWess – Team Legend
Zan Fiskum – Team Legend
Micah Iverson – Team Kelly
Megan Danielle – Team Kelly
Thunderstorm Artis – Team Nick
Allegra Miles – Team Nick
Joanna Serenko – Team Blake
The singers with the most votes from each team were Tilghman, CammWess, Iverson, and Artis. I couldn't get mad about that, as my The Voice predictions had CammWess and Artis making the final nine.
I was pretty shocked that Blake Shelton kicked Joei Fulco to the curb, though. She had one of the most unique styles in this competition. Her getting ousted was a big surprise, as she was my pick to win the whole thing.
Elsewhere, Cedrice not getting the most votes and being passed over by Kelly Clarkson with the save opportunity was another shocker. She's the most talented artist on Kelly's team, but alas, she's been eliminated.
Beyond that, I don't have a problem with The Voice top 9.
Everyone deserves to be in here, and they earned their spot. That said, if The Voice ditched the "most votes from each team" route and didn't have coach saves, I have to think Fulco and Cedrice would have had a better shot.
Favorites to Win The Voice
While my favorite to win The Voice isn't here anymore (nor my second favorite), the competition moves on with another live show next Monday.
There still aren't any odds for who will win season 18 of The Voice, but there do appear to be some obvious favorites separating themselves from the pack.
Of the remaining nine, I think three artists have the best chance at winning this thing. Let's go over them all individually and dissect why they could win The Voice 2020.
Thunderstorm Artis
Is there a better pure artist than Thunderstorm Artis? I'm thinking not. He was probably one of the few The Voice contestants who made his live performance look like a legit concert.
That wasn't easy to do. He's an eclectic musician and a smooth singer. He's the total package and has morphed into my new favorite to win this season.
CammWess
I said going into my top 9 predictions that CammWess had an effortless tone and did a great job with reeling the audience in.
CammWess is smooth, calm, and collected, and he makes each performance count. He has a clean voice and doesn't make mistakes. Song choice could be his only obstacle as he eyes the finale.
Todd Tilghman
Tilghman is not the singer I'd have expected to garner the most votes from Team Blake, but he did, so he obviously has a huge following. That alone will aid him, while bettors need to consider that Team Blake has a statistical edge (three singers left).
That means someone from Shelton's team may very well win this thing. It could easily be Tilghman, who does have a nice tone and sings with a lot of emotion.
The Voice 2020 Sleepers
There aren't any The Voice 2020 betting odds, so I'm just going off of voting and singer performance. Due to the voting process, it's likely the following The Voice sleepers would be regarded as underdogs to win from a betting perspective.
However, each of them totally can go the distance if things break their way. Here's a quick look at the three sleepers I like the most right now.
Joanna Serenko
There isn't another singer left in this competition with a better tone than Serenko. She absolutely crushed it during the wild card sing-off, and she has an uncanny ability to make each song her own.
Serenko's tone, her creativity, and the emotion she brings to each song is going to give her a real shot at going the distance. Doing so from the wild card spot may make her an elite betting value once The Voice odds pop up, too.
Megan Danielle
Does anyone have a more heart-wrenching story than Danielle? Few can compete with her in that regard, and that may be a chief reason why Clarkson saved her.
She may not need much saving, though. Danielle is a powerhouse talent with a nice tone and beautiful emotion in every rendition she drops. She's got the goods to go the distance.
Zan Fiskum
Fiskum admittedly ranks third in this group of The Voice sleepers, as her tone isn't quite as captivating as Serenko's, and she doesn't share Danielle's power.
However, Fiskum is a true artist and puts a clever spin on every song she takes on. Nobody gives off this same vintage feel, and the emotion she brings to the table is tough to match.
The Voice Prediction – Who Will Win Season 18?
Oof. Well, I was very high on Fulco and am still pretty shocked she didn't make the cut. How does she not get the most votes from Team Blake and get passed up by Shelton for the save?
I didn't get that, nor did I understand why Cedrice didn't make the initial cut.
Regardless, we are down to nine very talented singers for season 18 of The Voice, and there can only be one winner. Eventually, we'll get odds for who will win, and that will spice things up.
As things stand, I'm going with Thunderstorm Artis. He passes the eye test and checks every box. He's a straight-up musician with a nice tone, fantastic artistry, and everyone loses to him in a battle of names.
Serenko is my top sleeper play, but Artis may be the top singer everyone needs to worry about at this point.
For more updates, odds, and predictions on The Voice and other entertainment betting markets, bookmark our entertainment betting blog.
AUGUST
Casino of the Month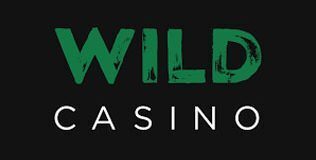 Welcome Bonus
250% up to $5,000
Read Review
Visit Site