Predicting What Happens in Season 2 of The Peacemaker

John Cena as The Peacemaker is coming back for another season on HBO Max. The first season was a major success, and fans were dying for a Season 2. They have their wish and will see their new favorite superhero at least once more.
Our The Peacemaker Season Two predictions are here as we try and predict what will happen next. Season 2 wasn't even guaranteed when they started the show, which means a lot is up in the air for the storyline.
What's next for The Peacemaker and his crew? Who will appear in The Peacemaker Season Two? There are so many things that are open-ended right now, but we are glad to see more of John Cena in action andeven make some money with the top entertainment betting sites.
Let's get right into The Peacemaker Season 2 predictions below.
Who Will Be in The Peacemaker Season 2?
Here are The Peacemaker Season 2 odds for which characters could appear from BetUS. If you look at the odds, you'll see that The Flash is the most favored character of any on the list.
The Peacemaker is also a spin-off of the Suicide Squad, so characters like Harley Quinn, Bloodsport, King Shark, and Cleo Cazo could also be good bets. If The Peacemaker 2 predictions you make include appearances of your favorite characters, feel free to bet on them.
There aren't any official details about the plot for Season 2, considering it's in the very early stages, which means you can argue for just about any character on the odds list.
First, let's look at the favorite to see if they make our The Peacemaker 2 predictions.
Will The Flash Be in The Peacemaker Season 2?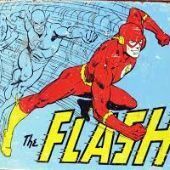 The Flash actor has a literal timeline of crimes they've been accused of and committed, including violently choking a fan, being charged with disorderly conduct and harassment, multiple restraining orders, housing three children and a woman with unattended guns, and sadly much more.
Even though Miller has been in a lot of trouble, Warner Bros still plans to release the 2023 film, The Flash. Since that's the case, The Flash could be an option to appear in The Peacemaker Season 2.
Also, the Justice League appeared at the end of Season 1. This included The Flash, Aquaman, Superman, and Wonder Woman.
You could argue the end of Season 1 teased those four characters being in the next season. Considering that all of them are in even or plus odds territory, there could be a chance for tons of value here.
If you were wondering, "Will the Flash be in The Peacemaker Season 2?" you might be happy with the odds probability here, which is leaning more likely than not. I think the $200 million budget for The Flash played a significant role in Warner Bros' decision to release the film.
Getting Ezra Miller to film scenes could be more difficult with the recent news, making it risky to put them on our The Peacemaker Season two predictions list.
The Peacemaker Season 2 props are available on BetUS, one of the best sites for entertainment betting. Why not try and win big if you strongly feel about which characters will join the cast? Head over to these sites to find these odds and other entertainment props.
How We Rate

Safety & Security
You should be able to gamble online without fear. So we only recommend licensed sites that use the latest security and encryption techniques.

Bonuses
Maximize your bankroll with fantastic bonuses. Our recommended sites offer valuable bonuses with fair terms and conditions, including manageable wagering requirements.

Games & Betting
The best sites have the best wagering options. That's why you will find extensive games and betting opportunities on our recommended sites.

Banking
Getting your money to and from your account shouldn't be a hassle. We only recommend sites with a variety of convenient banking methods, including cryptocurrency and e-wallets.
The Ghost of the White Dragon to Haunt The Peacemaker
One of the ways that Christopher Smith (The Peacemaker) develops as a character is through his messed-up relationship with his father. That would be August or "Auggie" Smith, a terrible parent to Chris who is very racist.
The biggest thing that haunted Chris during the first season was when his father forced him to fight and accidentally kill his brother, Keith. This was something that made The Peacemaker vow to only kill for peace, his whole character's motto.
After finally deciding to stop carrying the blame and guilt for killing his brother, he declares that it was his father's fault after all. That leads to him killing his father by shooting him in the head.
If you rewatch the opening credits, there's some foreshadowing to that moment.
When The Peacemaker shoots his gun, the camera cuts to his father. That was a subtle hint for a huge moment later in the show. If they come out with another goofy opening credit scene, be sure to keep an eye out for some potential hints for what might happen in Season 2.
After Chris kills his father, the White Dragon appears in his consciousness. He then says, "I'm in your head. I'm the reason you kill and can't sleep at night." Now that he can't escape his father even after his death, he will likely experience trauma similar to his brother's death.
That said, Smith has made significant progress in his character development. He used bullying to keep people away because he didn't want to be hurt again. Now that he has a team he cares about, he could become a nicer friend.
As for our The Peacemaker Season 2 predictions, we can safely say that the White Dragon will be an internal villain that The Peacemaker must overcome.
Leota Adebayo to Clash with Amanda Waller
If you've seen both The Suicide Squad and the first season of The Peacemaker, you would know how big of a deal Amanda Waller is. She's the leader of Task Force X and A.R.G.U.S., which is the Armed Revolutionaries Governing Under Secrecy.
Task Force X is where they keep super-powered inmates and give them missions to shorten their sentences, as we've seen with The Peacemaker and the Suicide Squad.
Leota Abedayo is the daughter of Amanda Waller and was sent on a mission to sabotage The Peacemaker after they carry out their tasks. She even plants a fake diary, leading people to think he was responsible for a massacre in Episode 5.
After working with The Peacemaker and his crew, Adebayo has a change of heart and no longer wants to work against them secretly. She even holds a press conference and exposes Task Force X to the public, of which her mother is the leader.
This creates an incredible mother versus daughter dynamic that we are sure to venture deeper into in Season 2. It's unclear exactly how it will go down, but we know it likely won't be pretty.
Adebayo has become a very likable character due to her actions throughout Season 1, and it's exciting to see her story expand. She started the season as someone afraid to kill but ended up having a wicked killer montage later in the show.
Although The Peacemaker and his crew are a pretty strong team, Task Force X could be much stronger. The Peacemaker is technically from Task Force X, so there are sure to be some strong villains who could rival them in Season 2.
Adebayo's outing of her mother's company will create many issues for the group in the near future.
Judomaster, Goff, and More to Join The Peacemaker
Thankfully for The Peacemaker and crew, there's a good chance they will get some new additions. The main villains of the first season were the Butterflies, who weren't all that different from The Peacemaker.
Their species' planet was destroyed, and their goal was to try and prevent humans from doing the same to their own. But unfortunately, Smith did not join them and sent Adebayo into the cow's heart.
After defeating the Butterflies, Smith ended up saving their leader, Goff, in a jar and feeding it. This could lead to them eventually joining sides, but Goff has a limited lifespan without the cow. However, if Smith can figure out a way to save them, they could become a strong team together.
the team really came together pic.twitter.com/pwCjIMdc0O

— Peacemaker on HBO Max (@DCpeacemaker) March 28, 2022
The Butterflies also hired the Judomaster, who gave The Peacemaker's crew a lot of trouble in Season 1. If Goff and Smith decide to team up, it's likely that Judomaster will be right along with them.
I wouldn't rule out characters from the Suicide Squad joining their team as well. Smith was on their squad before, and they might share an interest in taking down Task Force X.
If you were hoping that some of your favorite characters from the original film would be a part of our The Peacemaker 2 predictions, you are in luck. Harley Quinn, Bloodsport, King Shark, and Cleo Cazo have some great value in their odds.
Although it might be difficult to include other big names like The Flash, Aquaman, Superman, and Wonder Woman for a good portion of the show, there's still a chance that they help out The Peacemaker too.
As for right now, I would say that Goff and Judomaster have the best chances of joining the crew, while members of the Justice League and Suicide Squad are good bets as well.
Harcourt and The Peacemaker to Share Serious Feelings
The next thing on what will happen in The Peacemaker season 2 list will be on the romantic side of things rather than the action side.
After Harcourt suffered severe injuries in the later stages of Season 1, it was clear that Smith had developed feelings for her. When they first met, he was more interested in something short-term, while she shot that down instantly.
Now that they've gotten to know each other a bit more, they might revisit that discussion. They even held hands while Harcourt was in the hospital bed, which also foreshadows a relationship.
Both characters come from somewhat similar areas as well. Harcourt made it clear that she's not interested in him romantically at first, while The Peacemaker wasn't serious about it either.
They are both stern and hard to get along with, which could make them more fit for each other. The Peacemaker has been pushing people away due to not wanting to feel hurt again, but he's starting to move on.
If he truly opens up, he and Harcourt could start a relationship. It would also be a pretty important one to Smith, considering it's the first serious relationship he could have since he, regretfully, killed his brother.
Harcourt being very stern at first could reflect a similar background to why she's tough at first but opens up later. At the end of the day, the two have the means to start a serious relationship together and could do so while fighting side-by-side.
Maybe even John Economos can get a girlfriend this upcoming season. The Peacemaker made fun of his dyed beard a ton, which made him feel terrible when he revealed that he thought it would give him more confidence.
Adebayo and Keeya also have a relationship that needs work. Keeya is not thrilled about Adebayo's job, but there could be signs that they are starting to make amends. I will say that Keeya won't be happy about Adebayo basically being a full-time member of The Peacemaker's crew.
Super-Powered Criminals to Escape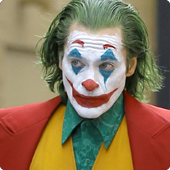 We can't end our The Peacemaker 2 predictions without keeping the other super-powered villains in mind.
Task Force X is keeping an unknown but high number of villains in their facility. That has the makings for a huge prison escape, which would create quite the level of chaos.
Since Adebayo exposed Task Force X at her press conference, there's likely to be an attack on it in some way or another. If The Peacemaker and his crew go on the offensive side, breaking out those super-powered villains might be something that works in their favor.
That said, they are villains, after all. There's also a chance that they opt to create their own side rather than join The Peacemaker or Task Force X.
If we look at the 10 most powerful villains in The Peacemaker comics, there could be a few characters to join the party.
The only one that's on both the odds list and the top 10 is the Joker. There have been many adaptations of the Joker as of late, so it might be difficult to pull off.
He wasn't in the 2nd Suicide Squad due to an unfit setting, which is very similar to the one that would be in The Peacemaker Season 2.
We are expected to get The Peacemaker Season 2 around January of 2023, so there's still a good amount of time before we get any solid details about the plot. There could be a chance that the main story of Season 2 has to do with Task Force X and Adebayo, which might set up a Season 3 focused on the other villains.
As I said earlier, the second season of The Peacemaker wasn't even officially planned out until it was well received by the audience. That means that predicting what will happen in The Peacemaker Season 2 will be tough to narrow down, considering the number of directions they can go in.
If you haven't bet on entertainment props before, be sure to check out our entertainment betting tips and strategies for more tips and pointers.
Predicting What Happens in Season 2 of The Peacemaker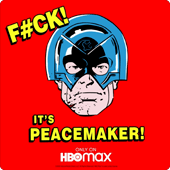 The Peacemaker Season 2 prop bets will be a fun way for you to gamble for real money online. If you have a hunch for which characters show up in the upcoming season, I would place your bets as soon as possible, considering how much value they have right now.
The odds for these characters could shift if rumors are leaked about what will happen in The Peacemaker Season 2. That means that this could be the best possible time to jump on the profitable odds.
As of right now, the best of our The Peacemaker Season 2 predictions will be about the White Dragon and Adebayo's clash with her mother. They laid solid groundwork for those stories at the end of season one, so they should explore that in the upcoming season.
which superhero? peacemaker is the only answer #superheroday pic.twitter.com/krKOZuIyh7

— Peacemaker on HBO Max (@DCpeacemaker) April 28, 2022
Will that be the entirety of Season 2, though? I wouldn't say that's enough events to get through an entire season of a show. There must be more going on to have a successful season.
Either way, it's incredibly open-ended right now, and there might be a chance we see some big-name superheroes from the Justice League or the Suicide Squad in action.
If you love comic books, be sure to check out our death predictions and more for Season Four of The Boys below.
AUGUST
Casino of the Month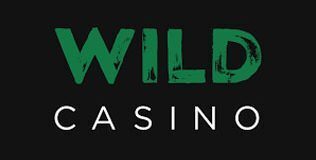 Welcome Bonus
250% up to $5,000
Read Review
Visit Site