Hide Bonus Offers
| | | | | |
| --- | --- | --- | --- | --- |
| #1 | Bovada Sports | 50% Up To $250 | Visit Site | Bovada Sports |
| #2 | BetUS | 125% Up To $2,500 | Visit Site | BetUS |
| #3 | MyBookie | 100% Up To $1,000 | Visit Site | MyBookie |
| #4 | Everygame | 100% Up To $500 | Visit Site | Everygame |
| #5 | BetOnline Sports | 60% Up To $1,000 | Visit Site | BetOnline Sports |
The Most Challenging Golf Courses I've Ever Played At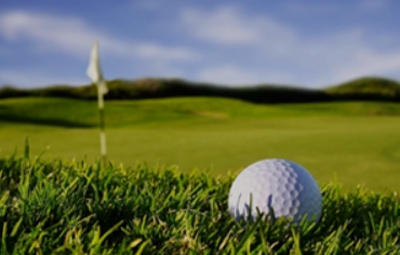 I'll be the first person to tell you that I have been pretty spoiled when it comes to playing great golf courses around the world. I had no business playing Pine Valley and Merion when I was 17 years old. I'm almost embarrassed to say that I've played Augusta twice.
Despite how it sounds, I'm not bringing these facts to light so that I can say "Hey, everybody, look at me!" I'm bringing this up because when thinking about the toughest golf courses I've played in my life, all three of those venues immediately pop into my head.
For those of you who enjoy reading about personal experiences and accounts of a scratch golfer playing some extremely well-known and challenging golf courses, this blog is right up your alley.
Elsewhere on this website, we have comprehensive guides to the greatest golf courses in the world. From major championship courses like Shinnecock Hills and Oakmont Country Club to PGA Tour annual spots like Riviera Country Club and TPC Scottsdale, just take a peek and enjoy the detailed work.
But enough chit-chatting; it's time to get down to the nitty-gritty. Here are the 6 most difficult golf courses I have played in my life, followed by a little perspective from the time(s) I played there.
Carnoustie Golf Links
If you watched Francesco Molinari win the 2018 Open Championship, then you already have an idea of how tough Carnoustie can play.
My dad took me to Scotland three days after my high school graduation to play 8 rounds in 7 days. Included in my "Tour de Scotland" were 6 of the 7 Scottish courses that have been featured as host locations for the British Open.
Tiger Woods already stated that Carnoustie is the most difficult course in the British Open rotation, so do you really need me, a humble golf writer, to echo his sentiments?
What makes this course so devastatingly tough is what happens when you start missing fairways. Professionals have a hard enough time putting together a respectable score when playing from the short grass.
Now imagine what happens when amateurs are playing from the knee-high rough and the hazardous pot bunkers.
Perhaps my memory of Carnoustie is clouded by the 20+mph steady wind and the sideways rain I experienced for about 14 of the 18 holes, but I remember pars being really difficult to come by.
I recollect snapping a picture of the "Jean Van de Velde plaque" on the final hole, savoring my final moments on the sacred grounds.
Pine Valley Golf Club
It's one of those places that a 10-handicap might not break 100. It's hard to explain on paper how tough Pine Valley is, but I can assure you that the 75.2 course rating at this par-70 golf course doesn't do it proper justice.
When I got to the 10th hole, the shortest par 3 on the property, luckily I hit one on the green and made a par. But of course I dropped a ball in the infamous "Devil's Asshole" bunker just to see if I could get one out.
The deep and narrow sand trap that guards the front right of this putting surface earned its notorious nickname by continuously agonizing the players who found their way into it. Because once you "enter the pit," it could be a while until you re-emerge.
As a fairly hot-headed 17-year-old at the time, I thought I was a lot better than I really was. I was quickly humbled when my first attempt got halfway up the steep slope and rolled right back down to my feet.
The fairways are wide enough at Pine Valley that a low-handicapper can find some success if they are striping their irons and holing a few putts. But the George Crump masterpiece is so eloquently designed that it's hard to take your eye off the raw beauty and focus on putting together a decent score.
Church pew bunkers and blind shots make playing Pine Valley unbearable if you don't have the right attitude. I tried my best to soak it in and enjoy the priceless experience, although I know I could have done better.
Pine Valley is the number-one-ranked golf course in the world. Once you step foot on the premises and play a couple holes, it doesn't take long to understand why.
Merion Golf Club – East Course
Talk about a pretty good weekend for a high-school junior, try this one out for size.
I flew up to Philadelphia with my dad on a Friday after school in September. After playing Pine Valley on Saturday morning, we drove the 30 or so miles across the Delaware River and through Philadelphia, until we arrived at Merion Golf Club in Ardmore, PA.
I even got to stop by Pat's King of Steaks and have a famous Philly cheesesteak from the heaven of Philly cheesesteaks!
As if my dinner on Saturday night didn't satisfy me enough, surely a Sunday morning tee time at the venue clocking in at #6 in Golf Digest's top-100 golf courses in America would have me fulfilled.
The East Course at Merion Golf Club might be less than 6,900 yards from the tips, but don't let that fool you into thinking you can "cakewalk" your way around this track.
Rather than bore you with the struggles I endured during my round, the fact that no player broke par at the 2013 U.S. Open probably tells you all you need to know. The climate was mild, and Justin Rose's score of one over par was good enough to hoist the trophy.
You don't always have to lengthen a golf course in order to toughen it up. The East Course at Merion Golf Club is the epitome of that statement.
Augusta National Golf Club
I won't pretend for one second that you need me to tell you specifics of Augusta National Golf Club and how the fairways are even hillier in person than they appear on television.
I'm sure you know how exclusive the club is, and you've probably heard about the $1.50 pimento and cheese sandwiches that will make your mouth water for days.
I thought the best thing to do was to briefly run you through my two days I spent at the club in November of 2000 so that you could get a sense of what a 14-year-old kid felt when getting to experience this once-in-a-lifetime opportunity.
We got in the car early on a Saturday morning and made the two-hour commute from Atlanta to Augusta. My jaw hit the floor the instant our vehicle made a right onto Magnolia Lane.
Despite being young and immature, I could sense the significance of being at the home of the Masters.
After playing the golf course with the oldest living member at the time, I got to play the par-3 course as the sun was going down. I put on a jacket (required) and had dinner in the dining area and even got to stay on the property that night.
Sunday morning was another magical round, one where I'll never forget making a birdie at Golden Bell, the par-3 12th hole that plays over Rae's Creek.
I also drained a 40-footer for par at 13 to complete Amen Corner at even par, something I obviously haven't forgotten to this day!
We drove back to Atlanta after the round and flew back to Vegas that night in time for me to be at school by 8 am the following morning.
How was your weekend, guys?
Pacific Dunes
As you can already tell, I have been spoiled rotten when it comes to playing great golf courses around the world. As lucky as I have been traveling the globe playing world-esteemed golf courses, my first trip to Bandon Dunes topped the charts.
This time, it was in 2010, just a week or so after I walked at my college graduation. My dad told me he would be taking me to Bandon Dunes for four days, and all I said was, "When do I start packing, Pops?"
A flight to San Francisco and a quick jumper over to North Bend, Oregon, and we were within 25 miles of the acclaimed resort.
All four 18-hole courses on the property are breathtakingly gorgeous, but Pacific Dunes was the one I remember as being the most challenging.
For a higher-handicap player like my dad who doesn't hit the ball very high or carry it a long way, some of the holes were just too tough for him.
Forced carries over barrancas and cliffs that disappear into the Pacific Ocean make Pacific Dunes play extraordinarily tough.
The surrounding landscape is so scenic that avid golfers are so busy taking pictures and enjoying the setting that they sometimes forget about the double and triple bogies they have been making.
Here is some really cool footage of Pacific Dunes; that way, you can picture the elements I am describing.
The day I played, we had sunshine, we had rain, and of course, we had wind. All in all, it was one of the most remarkable days of golf I've ever encountered, and that's because of how amazing the layout is.
It's safe to say I didn't shoot my career round, but I made enough pars sprinkled in with a couple birdies to make it a day I'll always treasure.
Whistling Straits
Last but certainly not least, I present the Straits Course at Whistling Straits in Sheboygan, Wisconsin. Set up against Lake Michigan in the most serene place I have ever been, Whistling Straits is every bit as impressive in person as it is on TV.
Staying at the American Club Resort in Kohler made the trip the most pleasant vacation I've ever had, but I'll save that story and the reasons why for another blog on another day.
As far as the brutality of the Straits Course goes, I'll preface this by telling you it's one of Pete and Alice Dye's most diabolical designs, registering in at a whopping 77.2 on the course rating meter. The topography that the holes are carved into is a mixture of what I felt in Scotland and at Pacific Dunes.
The wispy grass and hellish bunkers resembled the links courses I experienced in Scotland, while the waves crashing down below the putting surfaces were eerily similar to what you see in Bandon.
Making the experience even more memorable, I played the round with my father, brother, and my best friend. Nobody scored all that well, although my brother made an eagle on the par-4 13th hole they call "Cliffhanger."
He launched a drive that caught the downslope and went torpedoing down the terrain and towards the green. When we approached the surface, we saw his ball hanging on the lip of the hole, for a tap-in eagle.
I don't want to leave you in suspense at how the hole is shaped or how it was even possible to drive the green.
Just press play below.
After the round was over and we were driving back to the resort, I just remember thinking,
"I hope I get to come back here again one day."
Final Thoughts
I have played some grueling tracks with some incredibly demanding setups. How and why I was so fortunate to be able to play all these illustrious golf courses is something I am still trying to appreciate as I get older and more mature.
As a former Division I college golfer, I am someone who prides himself on being a fairly decent player.
However, the six courses I unveiled all brought me back to the reality that I'm just an amateur golfer who plays the game for fun.
If you are a golf enthusiast like me and ever get the chance to play a highly-rated golf course, don't pass up the opportunity. Take it, run with it, and cherish it for the rest of your life.