The Masked Singer Odds and Betting Pick – Assessing the Favorites and Sleepers for Season 3

We know singing competitions work on television. The X-Factor and The Voice have crushed ratings in the past and in the present. Even after going away for a while, you can bet on American Idol again.
People eat this stuff up, forever and always.
They like singing competitions so much, in fact, that they are totally open to celebrities dressing up in weird costumes and performing karaoke to try to win a contest.
It's a wild, seemingly ridiculous ride, but we are now knee-deep in a third season of random FOX hit The Masked Singer.
The mystery behind each performer is obviously the big draw, but it's also interesting to watch seemingly regular people (who also happen to be famous) showcase their surprisingly great singing talent.
And others, well, not so much.
What makes it even more fun is you can bet on who will win The Masked Singer season 3.
First, take a look at the latest The Masked Singer season 3 odds and join me as we try to predict a winner. I assess the favorites and the sleepers before choosing the best bets and top pick.
The Masked Singer Season 3 Odds to Win
Part of the fun is finding out who each masked singer is, but you'll have an even better time if you pick the right winner and earn some cash in the process.
You'll want to do two things before you can win, though. First, find the best entertainment betting sites that are available to you and then locate the latest odds for The Masked Singer.
That, and maybe go over the best performances of the season so you actually have a good idea as to who is, well, good.
Whoever is hiding behind a mask as the Frog is the tentative favorite, but this feels like a pretty tight race. Kitty (+400) and Turtle (+400) are in the mix, while there are five total The Masked Singer betting options with odds at +1000 or better.
Let's break the best options down a bit further to help you figure out who to bet on to win this competition.
Favorites to Win The Masked Singer
In terms of odds and singing ability (although the latter is quite subjective), your best bets here seem to be Frog, Kitty, and Turtle.
Frog is the favorite, having gotten the audience jumping with upbeat performances like "You Dropped a Bomb on Me" and "U Can't Touch This."
Whoever this performer is, they have good stage presence, some nice moves, and a fluid delivery for faster-paced songs.
First, I thought Usher, then I thought LL Cool J. Now, I just don't know.
There is a lot of speculation as to who it could be, with the consensus to this point suggesting it could be professional rapper Bow Wow.
That could be, but the point here is betting on who will win season 3 of The Masked Singer, not necessarily predicting who the secret performer actually is.
Sidenote: how is that not something we can bet on?
Moving forward, we should also consider Kitty and Turtle to be threats. I get that Frog has slayed in the rap game, but is this actually the most talented/best singer in this competition?
I'd say absolutely not, as Kitty was positively captivating during her take on Ariana Grande's "Dangerous Woman." She also knocked it out of the park with a brilliant rendition of "Mercy," showcasing her incredible range.
I'll admit I haven't a clue who this one is, but she's fantastic and probably a professional singer. There is growing speculation that it could be singer Jackie Evancho, but I'm not sold.
Lucy Hale is another option fans have considered, and of the two, she feels like the better pick.
Turtle is also among the favorites to win this competition. Just check out their renditions of "Kiss From a Rose" and "There's Nothing Holdin' Me Back" to see their versatility and natural singing talent.
When looking at these favorites, I'm not any closer to feeling confident as to knowing who they actually are. However, the talent and performances are largely opinion-based, and based on everything we've seen, Frog shouldn't win this thing.
Turtle should have better odds, while Kitty is the true favorite in this group.
The Masked Singer Sleepers
The winner of The Masked Singer season 3 is almost certainly coming from the top three favorites above, but there is some sleeper appeal here.
It starts with the Astronaut, who delivered a moving take on Lauren Daigle's emotional "You Say." They also showed their poppy edge in Ed Sheeran's "Shape of You."
With +900 odds, this is a great place to start if you want a little upside to your bet and feel like having something extra to root for.
This competition also isn't totally fair, as it's mixing seasoned singing professionals and celebrities with obvious singing talent with celebrities who aren't necessarily pros.
That probably keeps Night Angel out of the running, but she has even more interesting odds and was fantastic in her take on Lady Gaga's "Million Reasons."
One more sleeper to consider is Kangaroo, as they showed some serious singing chops in an Amy Winehouse cover.
White Tiger certainly tried to bring the energy in their performances but ultimately fell flat. They're not worth a bet even with fun +2200 odds. I also wouldn't waste my time or money on Banana (+4000), who was better than White Tiger but still not good enough to really have a chance at winning The Masked Singer.
Rhino has the worst odds to win the show, and rightfully so. They're not awful, and I wouldn't say they're worthy of egregious +6600 odds, but you have to understand that the top betting sites need to price things in a certain way to generate interest.
In reality, you're looking at three clear favorites and two viable sleepers in Astronaut and Night Angel. I wouldn't waste my time betting on anyone else.
The Masked Singer Pick and Best Bets
There are five wagers worth your time when sorting through The Masked Singer season 3 predictions.
The three singers with the best odds are priced appropriately and are without a doubt where you need to focus most of your attention.
Seek out a little more bang for your buck through The Masked Singer sleepers I touched on above, but I'd limit the betting amount placed on them.
Frog might be the current favorite, but I just don't see it.
This show is about mystery, but it's also about crowning the best singer and performer. That's Kitty, and at +400 odds, I don't mind taking on a little risk and going against the grain a bit.
AUGUST
Casino of the Month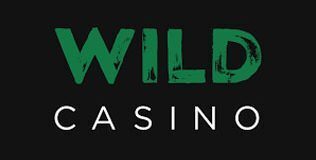 Welcome Bonus
250% up to $5,000
Read Review
Visit Site