The LA Lakers' NBA Playoff Chances and What Happens If They Miss Out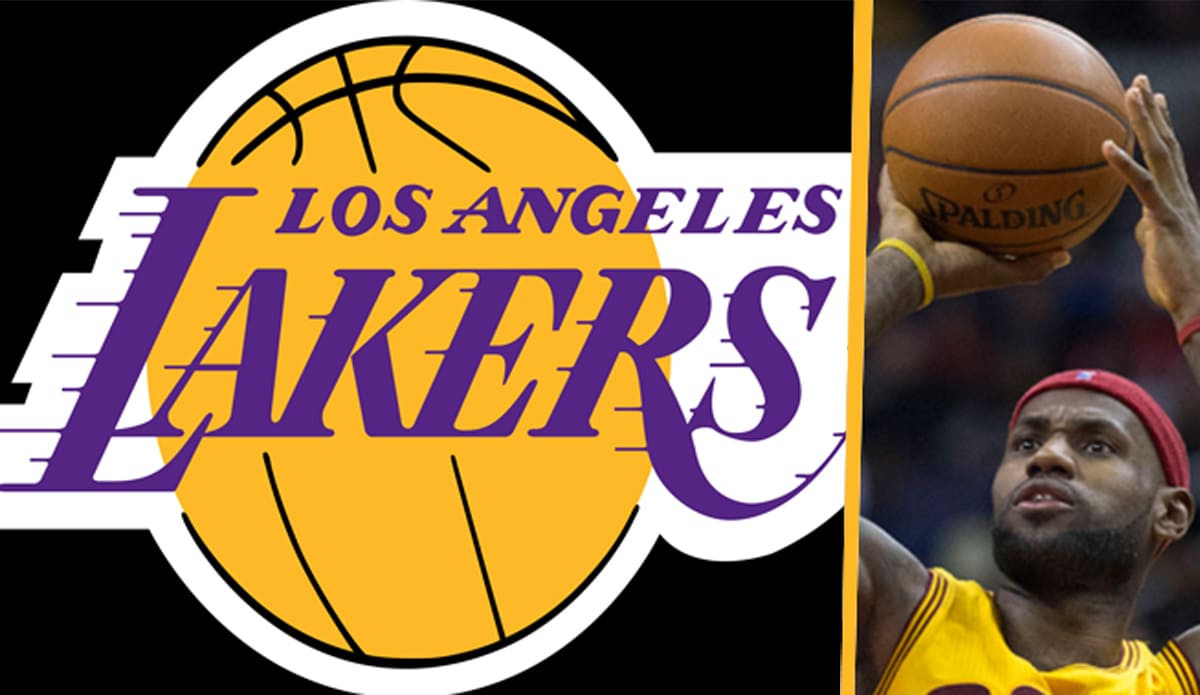 "The Lakers look like a delirious mess."
That was the headline Wednesday morning on Deadspin.com after the Lakers turned in an incompetent performance on the court against the Hawks on Tuesday night.
The loss was LA's eighth over their past 11 games, dropping the club to below .500 (28-29) as they limp into the All-Star Break.
Just how bad are things in La La Land?
Well, for starters, the Lakers utterly embarrassed themselves before the trade deadline, offering up their entire young core, plus draft picks, in a deal that was never going to happen in the first place.
Magic Johnson can look befuddled and wonder what went wrong, and I'm happy to fill him in.
Hey, Magic, had you drafted Jayson Tatum, Donovan Mitchell, or De'Aaron Fox instead of Lonzo Ball in 2017, this deal would have been done weeks ago.
Anthony Davis would be in a Lakers uniform, and the mood around Staples Center would be a lot more upbeat.
Instead, the Lakers look disinterested on the court and are now in jeopardy of missing out on postseason basketball. Even worse, they may get shut out this offseason in their pursuit of a big-time free agent.
So to answer the original question, the situation is atrocious. There are lots of teams in the NBA to be excited about right now. It's just that the Lakers aren't one of them.
I want to get into what may or may not ensue this summer, but let's first focus on the here and now. Are the Lakers really going to miss the playoffs, or will LeBron get this bunch on the same page before it's too late?
Los Angeles Lakers Playoff Chances
Before I give you my opinion, I'll begin with the data. According to ESPN's BPI Playoff Odds, the Lakers are expected to finish 39-43 and end the regular season with the tenth-best record in the Western Conference.
They predict that LeBron guides this team to the playoffs just 7.7% of the time, meaning they firmly believe the Lakers are on the outside looking in.
Well, when you consider that LA has given up a pathetic 124.5 points per game over their last 11 and combine that with the fact that the entire team now feels unappreciated, I can understand why the Lake Show isn't receiving a whole bunch of love right now.
LeBron is LeBron, and Kyle Kuzma looks like a budding star. But other than that, this roster is simply inadequate when you compare it to others around the league.
It's the reason Magic Johnson hardly batted an eye when offering the majority of it to New Orleans for a single individual, and the Pels still laughed at the proposal.
But before I continue too deep into this theme of trashing the Lakers, I must remind all of us of one important thing.
The Lakers still have LeBron James.
Regardless of how unreliable his supporting cast might be in Hollywood, it's hard to envision a scenario in which the best player on the planet is left sitting at home watching basketball when the regular season ends on April 10th.
Surely James can rally the troops and at least lead them to the postseason, right? The fact of the matter is the West isn't nearly as strong as it once was, so the Lakers couldn't possibly miss out, could they?
Max Kellerman certainly doesn't think LeBron is going to let that happen.
But is there still a chance that the Lakers actually miss out on the playoffs?
Well, despite much of the NBA star power positioned in the Eastern Conference, the Lakers still have some formidable teams to contend with in the West if they are going to move into the top eight in the standings.
Quite frankly, the top seven (Warriors, Nuggets, Thunder, Blazers, Rockets, Jazz, and Spurs) all strike me as playoff-caliber teams.
But jumping the Clippers and the Kings and sliding into the top eight should still be well within sight. The Clips appear to already be looking toward this summer and their future. That much was made clear after the February 7th trade deadline. And the Kings have shown plenty of promise but are still very young and inexperienced.
The Lakers better be able to sneak into the playoffs, or this summer could be a lot longer and a heck of a lot more dreadful than originally anticipated.
Which Free Agents Will Be in Play for the Lakers This Summer?
It's clear that the Lakers are already beginning to shift their focus toward what they can do in the summer of 2019 to make sure this doesn't happen again. The fact that LA heads into the All-Star Break below .500 is a testament to the theory I'm sure Magic was afraid of when the season began.
The team just isn't good enough.
Sure, LeBron can still lead this team to the postseason, and who knows? They could potentially even win a series or two. But this team is nowhere near competitive enough to threaten the Warriors, so that means this summer is about going back to the drawing board.
The Lakers could still be aggressive and continue to pursue AD, but it looks like the strongest push could come from Boston. The Celtics are intent on trading for Anthony Davis, so we'll see how that situation plays out come June and July.
Magic has already made it clear that landing a big-time free agent this summer isn't just a mission for him and Mitch Kupchak; it's essentially mandatory. If LA gets shut out and their little sisters (Clippers) end up landing two superstars, then boy, are things going to be ugly for Magic and company.
The free agent class in 2019 is as star-studded and complete as I can remember seeing in years, and many of them will be in play for Los Angeles.
We already know that the Lakers won't be satisfied with just adding a couple of mid-level guys, as they need to get LeBron some major help quick — before Father Time starts kicking in.
Let's take a look at the most coveted assets and take the temperature of the Lakers' chances of landing them.
What Will Kevin Durant Do?
I think it's pretty simple. If the Warriors somehow didn't win their third consecutive title in 2019, then perhaps Kevin Durant would return to the Bay Area in hopes of seeking revenge.
But if Golden State coasts through May and June for the third straight season, I expect KD to pack his bags and start somewhere fresh.
Unfortunately for the Lakers, the Clippers are the squad in Los Angeles who have the best shot at landing him. New York will be in the mix as well, but the Lakers won't really factor in.
Durant has already been vocal about the difficulties of other stars playing alongside LeBron James, and it's safe to say he doesn't want any part of the hoopla that surrounds the King.
Sorry, Lakers fans, but Durant ain't coming. You may be able to see him play 40+ games at Staples Center. It just won't be in a purple and gold uniform.
Is Toronto Doing Enough to Keep Kawhi Leonard?
Kawhi Leonard is from Los Angeles, and his camp had made it clear in the past that playing in LA was on Kawhi's wish list.
Well, the Lakers fans need to hope and pray that Toronto hits a rough patch or gets bounced early from the playoffs.
The more comfortable and content Kawhi Leonard starts feeling north of the border, the less likely it is that he signs with the Lakers this summer.
We already know how aggressive the Clippers front office has been in their quest to land Leonard, and Steve Ballmer's pockets run deeper than any owner in the NBA.
So not only does the Lakers brass have the Raptors to contend with, but their neighbors in Los Angeles have already vehemently thrown their hat into the ring.
Personally, I think the Lakers are going to seriously key in on the former Aztec and try to bring him home. I just don't know how successful it'll turn out.
Does Kyrie Irving Want to Reunite with LeBron James?
What is going to happen with Kyrie Irving this summer? It's one of the dominos I'm waiting to see fall because it'll have a huge impact on the entire landscape of the NBA. Will he stay in Boston and team up with Anthony Davis?
Could Kyrie wind up in the Big Apple alongside Kevin Durant? Or does he want to be in Los Angeles and have another crack at winning championships with LeBron James?
I still think Leonard is priority #1 for the Lake Show, but I assume they'll heavily target Kyrie as well. It'll just come down to whether or not Irving wants to share the limelight with James once again.
Will Klay Thompson Stay in Golden State?
Klay Thompson has remained steady that he wants to play in Golden State for the entirety of his career, as he understands the unique situation he was blessed to find himself in. But I also know that Klay was born in Los Angeles, he prepped at Santa Margarita Catholic High, and his father played for the Lakers.
Anyone who doesn't realize the ties that Thompson has to the LA community just isn't paying attention. I think there is a chance he could leave the Warriors for the Lakers, and I know how compelling all of this sounds.
But it's definitely not something I'm counting on panning out.
The caveat would be if Durant and Cousins both leave and Klay thinks the dynasty in Golden State could be ending. If that's the case, then LA fans could start getting pretty optimistic about a Klay Thompson arrival.
Kemba Walker to the Lakers – Would That Be Enough Help?
Kemba Walker has elevated his stock this year and is no longer just in the crop of solid NBA players. He's a bonafide stud who is making his third consecutive All-Star appearance in 2019, this time being recognized as a starter.
Kemba has already mentioned the difficulty of turning down Michael Jordan during contract negotiations, but at the same time, he wants to position himself to win meaningful games.
I think the Knicks go after Kemba Walker as a plan B if they fail to lure in Kyrie Irving, but the Lakers will also have plenty of interest.
LeBron and Kemba alone are not enough to win an NBA Championship with how super-teams are now being constructed, but it would sure be a darn good place to start.
Could Jimmy Butler and LeBron James Coexist?
Jimmy Butler is a tough, two-way player that would add value to any team he played on. I'm not sure how his game would fit in Los Angeles, as his alpha-dog mentality might have a hard time taking a back seat to King James.
But bringing Jimmy in would at least mean that LA could actually start guarding people, something they just haven't been doing much of in 2019. Calling Jimmy a "poor man's version" of Kevin Durant or Kawhi Leonard isn't exactly fair, although I do think his skill set is a notch below Durant and Leonard's.
However, a potential trio of LeBron, Jimmy, and the next guy on the list? Then at least Magic will have something to work with.
Would Boogie Cousins Fit in Los Angeles?
DeMarcus Cousins signing his 1-year/$5.3 million deal with the Warriors was his way of saying he wants to try and secure a ring on his finger while using this season to get his legs back underneath him.
Remember, before Boogie ruptured his Achilles tendon 48 games into last season, he was putting up mammoth-sized numbers. I'm talking 25.2 PPG, 12.9 RPG, and 5.4 APG.
The 6'11" center was even connecting on over 35% of his three-point attempts and was widely considered as one of the premier big men in the NBA.
I believe pairing him with LeBron would work, and Boogie would be extremely effective, although it's still not enough. Not to win a championship. Should LA begin next year with LeBron, Boogie, and any of the other free agents on this list, though?
That puts the Lake Show back in business.
Los Angeles Lakers – Best-Case Scenario
The best-case scenario would be for the Lakers to win the 2019 NBA Finals, but we all know that isn't happening. I still think it's important that James and the Lakers at least get to the playoffs. That way, they have some momentum to build off of when the summer months roll around.
In terms of what is the best overall outcome of how free agency plays out in 2019, check this out.
Assignment #1 is to sign Kawhi Leonard. A LeBron-Kawhi duo automatically puts the Lakers in the conversation to win a championship, but here's where things could get mighty interesting.
If Kevin Durant goes to the Knicks or the Clippers, that could open the door for Klay Thompson to come on board with the Lakers. Not only would Kevin and Klay leaving Golden State break up the reign the Warriors have had over the entire league, but here's what it could mean for the Lakers.
LeBron, Kawhi, and Klay all on one squad. How's that for a core to build the rest of your roster around?
I'd call Leonard the best defender in basketball, I'd rank Klay in the top five, and I shouldn't have to talk up #23. I don't care what other two players you put on the floor with that triumvirate; they'd be a major force to be reckoned with no matter what.
This dream scenario is still far from reality, and fans need to be patient. The idea of bringing Kawhi and Klay to the City of Angels this summer and immediately becoming the favorites to win the 2020 NBA Championship sounds great on paper.
But as of now, it's just a goal and something to shoot for.
Magic has his work cut out for him, so it's time for him to pull up his sleeves and get to work.