Hide Bonus Offers
| | | | | |
| --- | --- | --- | --- | --- |
| #1 | Bovada Sports | 50% Up To $250 | Visit Site | Bovada Sports |
| #2 | BetUS | 125% Up To $2,500 | Visit Site | BetUS |
| #3 | MyBookie | 100% Up To $1,000 | Visit Site | MyBookie |
| #4 | Everygame | 100% Up To $500 | Visit Site | Everygame |
| #5 | BetOnline Sports | 60% Up To $1,000 | Visit Site | BetOnline Sports |
The International 2017 Odds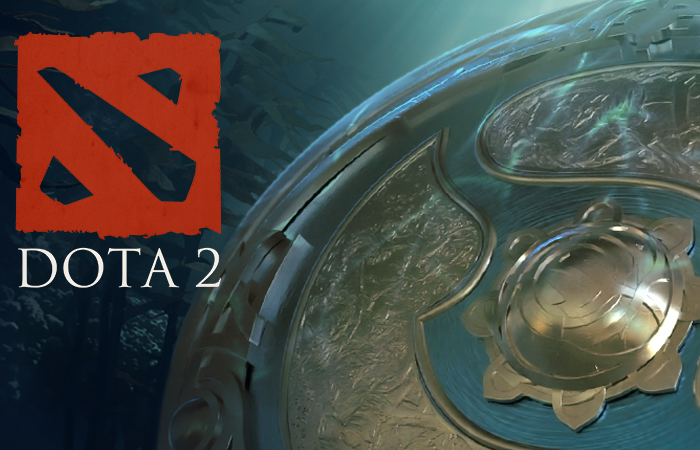 The International 2017, the biggest tournament of the year. The Super bowl of Dota 2. The Stanley Cup of Dota 2. The biggest prize pool in eSports history. The pinnacle of Dota 2 achievement. Win The International and your name will forever be enshrined in Dota 2 history.
The International is where legends and legendary plays are made. What Dota fan can forget the birth of rat Dota at TI3 when Alliance defeated Navi in an epic game 5? Or when TNC Pro Team upset OG at TI6?
This tournament is the first TI where there is no Navi or Dendi. There is no iceiceice or Misery. No xiao8, no lanm, no w33 and no Wings. The torch has been passed to the next generation of Dota 2 stars and the old guard is officially out. There are still legends like Puppey, Universe, Kuroky, and s4 still in this tournament but none of them are the stars of their team.
All eyes are on the new young talent to take this tournament by storm.
Arteezy, Miracle, N0tail, Abed, Suma1l, Sccc, ana, and many other young stars are extremely talented, skilled and can carry a game by themselves.
This tournament features teams no one has seen in valve events yet they somehow managed to win their way through the qualifiers. Infamous Gaming from Peru and Planet Dog from Europe have not been seen in any major Valve event yet have a fighting chance at their share of a 20 million dollar prize pool.
Every (e) sport has parity between teams and Dota 2 is no different. TI7 is relatively top heavy. You know the teams that stand above everyone else. There are the 6 invited teams that will most likely be fighting for the number 1 spot while everyone else tries their hardest to not be the first team to be eliminated.
Of course there will be upsets but if history is any indication, there might be one or two true upsets this tournament while the final 5 teams will be very predictable. Here are the teams with the best chances to win and their betting odds according to Bet365.
Virtus Pro (+350)
Bet365 has placed Virtus Pro as one of the two most likely teams to win TI7. Placing 1st in DOTA Summit 7, 2nd in The Kiev Major 2017, 1st in The Summit 6, and 5-8th in The Boston Major 2016, Virtus Pro has enjoyed a successful past 2 years.
The current squad will have been together for 1 year at TI7 with everyone joining in August 2016. This is a long time for a professional Dota squad have been on the same team. Of course having the success of Virtus Pro can help keep a team together.
While they have seen success, placing this team above every other team seems like a bad bet. I wouldn't say Virtus Pro is better than other teams placed below them like OG, Team Liquid or even Newbee. Virtus Pro lost to OG in a 5 game series at the Kiev Major and yet are still placed higher than OG.
It seems as if their performance at The Kiev Major is a major factor for this placement. They beat Invictus Gaming 2-0, after Invictus Gaming beat Team Liquid 2-1.
Virtus Pro has yet to win any major Valve event. They placed 5-8th at The Boston Major 2016, 7-8th at The Frankfurt Major 2015, 5-6th at The International 2015, and failed to qualify for The International 2016. It seems as if Bet365 is relying on the momentum from their run at the most recent tournaments: The Kiev Major (2nd) and Dota Summit 7 (1st).
Ramzes666 and No[o]ne, the team's carry and mid laner, are both very talented players who can make huge plays and fill up the scoreboard. But would anyone place them above other team's carry and mid laners like Suma1l, Miracle, ana, or Sccc? I don't think so.
I think if Virtus Pro win TI7 it will be a major surprise to many people. I would not bet on Virtus Pro to beat other top teams like Evil Geniuses or OG who Virtus Pro have lost to in the past at major tournaments. Not with these odds.
Evil Geniuses (+350)
Evil Geniuses have been one of the most consistent top tier teams in the Dota 2 professional scene. With veteran leadership from Fear and PPD, both core components of their TI5 championship, and young talent in Arteezy, Suma1l, and zai, it is easy to see why Evil Geniuses are a favorite to win it all.
Consistently being invited to every major Valve event and consistently placing among the top teams, Evil Geniuses are a threat to win any tournament they are in. 1st in The Manila Masters 2017, 3-4th in The Kiev Major 2017, 1st in Dota Pit League Season 5, 3rd in The International 2016, and 1st in The International 2015. Evil Geniuses are one of the most accomplished teams in Dota 2 history.
At The International 2016, the two teams that placed above them, Digital Chaos' TI6 squad and Wings Gaming, are both not in TI7. But the current squad is different from TI6. Fear and PPD have been replaced by Arteezy and Cr1t-. Many would say this is an upgrade in terms of skills but they have not achieved the same level of success as Fear and PPD.
The biggest question about Evil Geniuses is: what team will show up? Evil Geniuses have been known to be inconsistent in their games. The team lives and dies with the play of Suma1l, and if he cannot keep his motivation up, the team is unlikely to win it all. This may be because Suma1l has reached the pinnacle of the Dota 2 world by winning TI5, and has done very good in every tournament he's played in.
Evil Geniuses winning it all at TI7 will not be a surprise to anyone. They are clearly better than any of the lower tier teams, and as good as or better than every top tier team. If Evil Geniuses can keep their motivation to win at high levels throughout the tournament, don't be surprised if this team takes home their second TI championship.
OG (+500)
OG is so good it's almost unfair to the rest of the Dota 2 world. Winners of 4 out of 5 Major tournaments, OG combines team play and individual play to dominate games when it counts.
It comes as a shock that OG is not considered as the most likely team to win TI7 considering their past accomplishments. The only reason OG is not ranked as high as Evil Geniuses or Virtus Pro is because of their play at the most recent tournaments. At EPICCENTER 2017 and The Manila Masters they placed 5-8th at those events. Maybe their dominance at the major tournaments has reduced their drive and motivation.
Led by arguably the best captain in Dota 2: Fly, this team has shocked the world. Not by upsetting teams, but by consistently winning Valve tournaments. They have yet to win a TI but a perfect run this year should not be a surprise. I can see Fly locked in and dominating drafts and team execution all the way to 1st place at TI7. He's done it before at Valve Majors and has the desire to win his first TI.
There are no weak links in this team. Their carry, N0tail, is one of the game's veterans at a young age and can dominate on mechanically difficult heroes. Ana is 17 years old and one of the game's best mid laners. S4 is a TI winner and a legend who has switched roles from mid lane to off lane to join OG. Jerax is top tier support player who makes jaw dropping plays. Fly is perhaps the game's best drafter and captain who has led his team to the top of the Dota 2 world.
OG winning TI7 would come as a surprise. Not because they won in an upset, but because they won AGAIN. This is a team that wins period.
Team Liquid (+500)
Team Liquid, like Evil Geniuses and OG, are one of the best performing teams in Dota 2 history. This team places 1st at many non Valve events like EPICENTER 2017, Starladder, and Dreamleague but have failed to win it all at a Major or TI tournament.
This team boasts Miracle-, arguably the best Dota 2 player in the world at any given moment. This man was the first to reach 9k mmr and is a fan favorite. Extremely dominant in pubs, Miracle- has found it more difficult to reach that same level of dominance in professional tournaments when it counts. He has shown moments of pure dominance in professional games but those same risky plays that allows those triple kills have also backfired and led to untimely deaths and disadvantages.
Kuroky, their captain is one of the games oldest veterans. He has been with the legendary Navi squad and joined Team Liquid as the captain in 2015. Matumbaman their carry, Mind_control their offlaner, and GH God the other support round out of the rest of the team. There are no weak links. Everyone is a very skilled and accomplished player. It would be wrong to say this team has not achieved high levels of success at the professional Dota 2 level; they just have not obtained the same level of success as the top few teams like Evil Geniuses or OG.
After a shaky start since the addition of Miracle in 2016, Team Liquid has recently found their footing in 2017 and began playing to the level people expected them. They even beat Evil Geniuses at EPICCENTER 2017 3 to 1. Team Liquid look to carry their momentum into TI7 where this veteran team can win against any team.
Newbee (+1000)
Newbee is probably the best team out of China. This Chinese powerhouse has always been a top tier contender but has rarely managed to best teams like Evil Geniuses, Team Liquid or OG. Always the bridesmaid never the bride. Will this be the year Newbee manages to defeat their rival teams from the East?
Having disappointing finishes at the Kiev Major 2017, The Boston Major 2016, and TI6, it is a question whether this team and its roster is able to rise to the occasion and beat other teams in their way. Newbee did place 3rd at the Manila Major 2016, but that team had a different roster.
Newbee does have its fair share of star power and veteran leadership. Sccc, their mid laner, is an impressive talent that makes other worldly plays. Their captain: Faith, is an accomplished veteran with many 1st place tournament victories under their belt.
This team is undoubtedly ahead of the tier 2 competition. Unfortunately for Newbee fans, it is unclear whether they belong in the tier 1 category after consistently losing to other tier 1 teams like OG, Evil Geniuses, and Team Liquid. What is holding them back? Maybe the other teams are simply better than them. Newbee has beaten other tier 1 teams in a best of 3 or 5 match up on some occasions, it's just that they lose more often than they win.
Newbee will have to overcome history if they are to win it all at TI7. Will this be the tournament that they break out of their underdog status and make it to the top of the Dota 2 world? I wouldn't bet on it. If there is expectation of Newbee, it's to lose to Team Liquid or Evil Geniuses.
Wild Card Status – Team NP (+2500)
Team NP recently retooled their roster getting rid of 2 underperforming players and replacing them with veteran, accomplished, star players in pieliedie and FATA-. This is a team to look out for. Team NP did not get invited but did manage to win 1st place in the North American qualifier.
In terms of individual talent, Team NP matches up with any team at TI7. Pieliedie is one of the best hard supports the game has ever seen. FATA- is a veteran player with a long history of competitive play. Aui_2000 is also a veteran and a TI winner himself. EternalEnvy is a fan favorite with incredible heart and skill. MSS is lesser known talent but has proven himself in Team NP as an offlaner.
The question with this team is their leadership. EternalEnvy takes the role of captain but his skills and history as a captain remains a question mark. Does EternalEnvy have what it takes to draft and strategize against other top captains like Fly, Cr1t-, and Kuroky?
The question is not talent, Team NP is as talented as the other tier 1 teams. The question is their team play and strategy. If EternalEnvy can somehow take his leadership skills to the level of Fly or Cr1t, look for Team NP to make some serious upsets.