The End of the Big Four Domination in Tennis – What Does the Future Hold?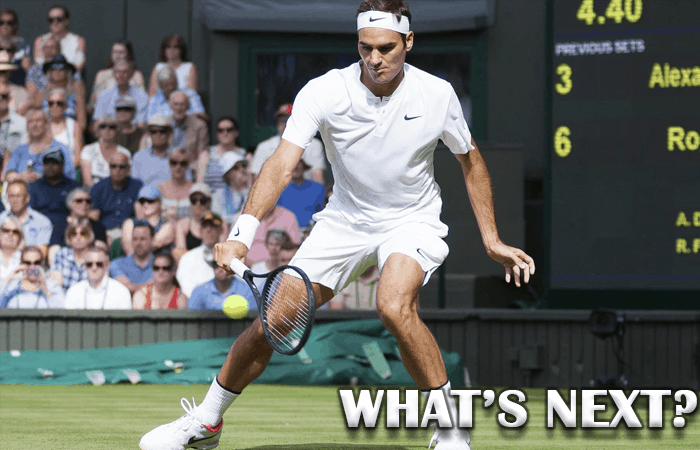 We all know that Roger Federer, Rafael Nadal, and Novak Djokovic are special tennis players.
I would say that Andy Murray is also an exceptional talent who was unlucky to share his peak with the guys I mentioned above.
The so-called "Big Four" has dominated the male circuit for as long as I can remember. No player outside of this group has won Wimbledon since 2002, for example. This is, quite frankly, absolutely insane.
The situation is similar in the other Grand Slam tournaments. Although guys like Del Potro, Wawrinka, and Marin Cilic have managed to steal a title or two, this is the rare exception.
Normally, you would expect the Big Four to be done and dusted at this point, as all of them are over 30, which is when tennis players typically start to decline. Sure, they could still reach the last 4 or even win a major every now and then, but others should be leading the way.
A quick look at the last 6 Grand Slam tournaments shows only 2 winners…Roger Federer and Rafael Nadal. While the Spaniard is still 32, which is a somewhat competitive age in tennis, the Swiss maestro will be 37 come August.
However good they are, this is not a normal situation, and a change is bound to happen soon. But what will be the state of men's tennis in the near future?
Who are the players that will replace the Big Four and start dominating the circuit? Surely, Federer and Nadal can't continue their run in the years to come, right?
What to Expect from the Old Guard
The only one who can truly be called old in tennis years, but is still hanging on, is Roger Federer. The Swiss legend is arguably the best player to ever grace the game and is still somehow winning major tournaments at the age of 36, soon to be 37.
The likes of Nadal, Djokovic, and Murray are all over 30 as well. It seems like Novak and Andy won't be able to hit top form after suffering various mental and physical problems in the past couple of years. We've seen their decline, and this is the natural path for a tennis player over 30.
Under the right circumstances, they might be able to make a deep run at a Grand Slam tournament, but winning one seems like mission impossible right now.
I don't expect them to return to consistent top form ever again.
But what about Federer and Nadal? For how long will they dominate the circuit? I would say the Spaniard has at least 1 or 2 more Roland Garros wins in him, as he is way too good on clay courts. I don't think he will be able to win on another surface, but I could be wrong.
As for Federer, I'm not sure what to expect. He had a long streak without a win in a Grand Slam. He was reaching semifinals and finals, but Nadal and Djokovic at their peak were too good at the time. I honestly thought Roger would never win a Grand Slam again.
And, boom, there he is, winning 3 after the age of 35. I'm not sure how that happened. One of the factors is related to how smart the Swiss maestro is. He always made sure to hit peak performance for Grand Slam tournaments.
Once he got older, he stopped playing in a ton of tournaments to keep his body fresh. The perfect example of Federer's strategy is the fact that he missed the clay court season entirely in the past two years.
He was aware that his chances to win the French Open are slim against Rafa Nadal, so he focused on getting ready for his favorite tournament – Wimbledon. This worked in 2017, and Federer is the main favorite for the trophy again in 2018.
As a huge admirer of the guy, I certainly hope he can once again bring the cup home. It would be another gem in his almost endless collection of achievements.
I would advise the people who are just starting to watch tennis to enjoy Roger Federer while he's still here. We might never see such a player again.
The Lost Generation
I think the main reason for the rebirth of Nadal and Federer is related to the generation that came right after the Spaniard, Murray, and Novak Djokovic.
The likes of Grigor Dimitrov, Marin Cilic, David Goffin, Sam Querrey, Milos Raonic, and a couple more are currently in their peak, at least on paper.
They were supposed to be the next big thing after showing glimpses of exceptional quality and making the life of the Big Four hard at times in the past.
And yet, Cilic aside, they have never won a Grand Slam and keep failing at the highest stage. Sure, winning some of the big Masters competitions is an achievement by itself, but we all know that all the players dream of success in the majors.
Some say that this generation lacks the talent to compete with the extremely gifted old guns. Others believe their spirit was broken when they were young, and the likes of Federer, Djokovic, and Nadal were simply dominating them on all surfaces.
I think the truth is somewhere in between.
This generation certainly showed a lot of abilities and is not as bad as people think. At the same time, it's not easy to win a tennis Grand Slam tournament. They are the longest and hardest on the circuit.
It's not only about talent. You have to play consistently, face the best players in the world, and be physically prepared to go through some exhausting games.
The truth is, this generation has struggled to keep playing at their best for the full duration of the major tournaments, with very few exceptions. The good news for them is that there's still time.
They have a couple of years in which they could prove everyone wrong and dominate the male tennis world. Or stay lost forever.
I want to make a special note to one person that is part of this generation but had the potential to become one of the greatest tennis players to ever live. Current world number 4 Juan Martin Del Potro had everything to succeed.
His talent was obvious from a very young age, and he had the mentality of a true tennis champion. The biggest achievement of Del Potro's career remains the win of the 2009 US Open. He was only 22 at the time, but he did something remarkable.
The big Argentinian demolished Rafael Nadal in the semifinal and then went on to beat Roger Federer 3-2 in one of the most epic finals of the competition. This was the first time in history when one player has beaten both Nadal and Federer in the same Grand Slam tournament.
Del Potro reached number 4 in the rankings in 2010 and looked set to become part of this golden generation of tennis players. However, his career went downhill after some nasty wrist injuries that tormented him for years.
Honestly, this is one of the most heartbreaking stories in modern tennis history. And yet, Del Potro is back to number 4 in the ATP rankings, he's playing well again, and he is only 29. I certainly wish him the best and hope to see the Argentinian lift another Grand Slam trophy. This is the very least he deserves.
New Hope?
We talked about the veterans, and we talked about the guys who are supposed to be at their best right now. It's time to discuss those who seem to be the future of male tennis for the years to come.
There are a couple of guys knocking at the door, but can they become true superstars?
The most highly-rated and highly-ranked among them is the German Alexander Zverev. The kid is only 21 and is already 3rd in the ATP rankings. Despite his tender age, he has already won a couple of Masters tournaments and has beaten some of the biggest names in the sport.
Zverev's best performance in a Grand Slam so far is a Roland Garros quarterfinal, but the future seems bright for the youngster. If he stays healthy and keeps working hard, it's only a matter of time before Sasha starts dominating the majors. I would say that he has the potential to leave a mark in the history of tennis.
Two guys who are a bit older and less talented on paper but are still good candidates for the top spots are Dominic Thiem and Jack Sock. They will hit their peak soon and have shown some very promising signs.
Both have a future Grand Slam in them, and I think Dominic Thiem will be the best player on red courts once Nadal is done. His 2018 final in the French Open is a good example why.
Another promising youngster at the age of 21 is the Croatian Borna Coric. His most impressive performance so far was in Halle in 2018. He beat Zverev there and then Federer, which broke a 20-win streak of the Swiss veteran on grass.
A knee injury in 2016 slowed Coric down a bit, but he has the potential to become a major player in the near future.
Finally, another name that has to be mentioned is Nick Kyrgios. It seems like the talented Australian has been around forever, but he's actually only 23. While his ability is undoubted, Kyrgios is one of the most controversial guys on the circuit.
He has been involved in multiple scandals, some of them pretty ugly, that put a big question mark on his development.
If the youngster focuses on his tennis, he certainly could win a couple of Grand Slams in the near future.
There are a couple of others who could be future greats but are a bit too far to be included individually in this post.
The likes of Andrey Rublev, Frances Tiafoe, and Denis Shapovalov are all around 20 and have been promising. If they keep their heads down and work hard, they could be contenders in a couple of years.
Final Words
I'm not exactly sure what will happen in the tennis world in the next couple of years, but I cannot wait to find out.
The veterans look as hungry as ever, the youngsters are pushing hard, and there are a couple of players between 25 and 30 that will feel this is their chance to shine.
Who do you think will dominate the circuit in the next couple of years? Could Federer and Nadal keep going? Let me know in the comments section below.
September
Casino of the Month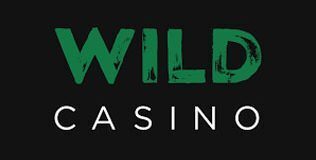 Welcome Bonus
250% up to $5,000