Death Predictions and More for Season Four of The Boys

One of the most outrageous TV shows in history recently wrapped up Season 3 and is headed for Season 4. It's been a wild ride, to say the least, with boundaries being pushed in all sorts of disgusting, extraordinary, infuriating, and horrific ways.
The Boys Season 4 predictions will be tough to make considering how early it is, but it's worth a shot. There are still a ton of different directions the show can go in, all leading up to an epic finish.
The best entertainment betting sites also tend to allow you to bet on popular TV shows, so doing some early investigating should prepare you for when The Boys prop bets become available.
It's one of the best series out right now, so be sure to catch up on the first three seasons on Amazon Prime. For those already prepared for the next insane gut-spilling, action-packed season, let's get right into The Boys season 4 predictions of what will happen in the next installment.
Billy Butcher to Escape Inevitable Death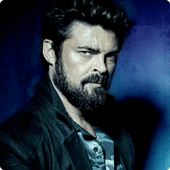 This show is incredibly ruthless, and we've seen many deaths in the first three seasons. We have the main part of the cast that has made it this far, but time appears to be running out for some of them, Billy Butcher specifically.
Butcher was taking temporary Compound V in Season 3, called V24, to have a fair fight against the Supes. It turns out that V24 is deadly after the first 3-5 doses, which Butcher has easily exceeded.
But will Butcher die in The Boys Season 4? Surprisingly, I am going to have to say no.
This might come as a shock to some, but he's just too important to the story. The Boys have already been talking about their lives once they are through with Butcher, and I'm sure they would start it right away if he died. Without Butcher, The Boys no longer exist.
Instead of Butcher dying an inevitable death, there could be a way that he lives. We saw Kimiko lose and regain her powers by taking Compound V, which Butcher could do himself. He would then become a Supe that he previously swore to destroy, but he's running out of options here.
If that works for Butcher, he can pursue his original plan of killing all Supes but with a bit of help on his side. It would be a little ironic, but Butcher isn't the kind of character that plays by the rules.
I think Butcher will die at some point in the show, but I don't think he does in Season 4. There is still so much that has yet to happen, which makes me believe there will be an additional season after this upcoming one, giving Butcher a chance for more screen time.
Homelander Won't Die, Either
You're at least partially here because you're wondering if Homelander will die in The Boys season four. Maybe you even want him to. In all fairness, I don't know why, seeing as he's perhaps one of the greatest TV villains of all-time.
But I digress.
Assuming the series wants to capitalize on it's success and roll out a fifth installment, it seems unlikely The Boys would kill off its best (and baddest) villian.
Homelander is also evolving as a character, too. He's even displayed some vulnerability and dare I say (gulp) redeeming qualities.
Don't get me wrong, Homelander is a grade A garbage human (or supe, whatever), but his time will come. I just highly doubt we get a Homelander death in season four, and I certainly wouldn't bet on it.
Soldier Boy Will Return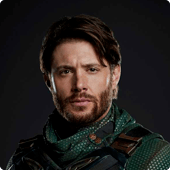 There is no way that we are done with Soldier Boy just yet. Personally, I loved when they brought Jensen Ackles on to play the character because he's done a phenomenal job.
I have Homelander as my top villain of all time thanks to Antony Starr's acting, but the writers are doing very well with Soldier Boy too.
He took quite the blow in the finale of Season 3, but he did not die.
Soldier Boy survived a self-induced explosion with Maeve taking him down before he could kill all our favorite characters. The last time we saw him on screen in the finale was when he was being taken away by the CIA and watched over by Grace Mallory.
Grace and her gang might be able to get even further in the studies that were being done on Soldier Boy back in Russia.
Maybe they find why some Supes lose their powers after fighting him, like Maeve and Kimiko. That could be the pathway they take into taking down Soldier Boy himself, Homelander, and other evil Supes.
Going back to our first The Boys Season 4 predictions, that could be another pathway that Butcher might survive another season. If they find something in their studies of Soldier Boy, maybe they can take down Supes in general, not just Homelander.
That would give Butcher the window to stop taking V24, take regular V to turn into a Supe, and then go back to normal once they find a Supe-canceling method from Soldier Boy.
As I said, I think a dramatic Butcher death would be a good way to end things, but I don't think Season 4 will be the last one. They've set up a couple of different possibilities here for Butcher to survive as well, possibly making Soldier Boy's return even more important.
Stan Edgar to Have a Plan in Place
Another one of my The Boys Season 4 predictions that consists of a character returning is Stan Edgar. Do I have to keep saying how incredibly well this show writes their villains/bad guys, or do you need the reminder every time?
Either way, Giancarlo Esposito has found himself in another role that he excels off the charts in. He was perfect for the part of Stan Edgar, and he's done an excellent job of portraying the stone-faced, powerful man he is.
So, what happened to Stan Edgar? If you think back to the early parts of Season 3, you'll remember finding out that Victoria Neuman had Stan as a father figure to her. He calls her "Nadia" and comforts her when she's noticeably frightened of Homelander.
Homelander had Victoria on the ropes, but she chose to throw Stan under the bus by accusing him of corruption. It was a callous decision for her, as she was more scared of Homelander coming after her than Edgar.
Ashley Barrett then replaced Edgar as Vought's CEO, and we didn't hear much from him again. Considering how long he's been in the business, I don't think that's where his story ends. He's a ruthless man who knows how to acquire power and hold onto it.
I'm sure in his character's history that he's had to do some things to survive and take down his enemies, which he will do yet again in the upcoming season.
The current state of Vought is in shambles, with almost all The Seven members either dead or gone rogue. That could mean it's a good time for Edgar to be out of the picture while Ashley becomes the face of the downfall.
Edgar is closer to James Stillwell in the comics, which allowed Jessica Bradley (Ashley in our case) to take over while Vought fell. That can be precisely how Edgar does it in the next season.
Black Noir to Survive and Other Supes to Appear
Yet another character that could make an emphatic return to the show is Black Noir. Homelander ripped his guts out when he suspected Black Noir of lying to him, but he's not the type of Supe to die easily like others.
Black Noir never takes off his mask because Soldier Boy bashed his brains in long ago, yet he was able to survive all those years in between and up to his "death" from Homelander.
If you've watched every season of The Boys, you would know that Black Noir has been quite mysterious. He's always been in the background and has a dark memory of his time in Payback with Soldier Boy.
Since he's been around this long, we are led to believe that he will play a significant role in a later episode. He has a little build-up in Season 3, but Homelander kills him before he gets anything done.
Th-th-th-th-they were always with him. pic.twitter.com/CuOvKHiDBA

— THE BOYS (@TheBoysTV) July 18, 2022
I think that would be kind of a buzzkill for Black Noir's story to end like that, but there could be a way for him to return. It could make for an epic showdown where he gets a fighting chance against either Soldier Boy or Homelander, instead of Homelander ripping out his guts while they are exchanging a hug.
Maybe that sets up Black Noir to team up with The Boys to fight the mega-villains together?
Also, there could be some more characters introduced this upcoming season. The Boys is based on old comics of other big superhero franchises, like Marvel and DC. So we can get a hint for what might happen next in the TV show, but it's not a guarantee.
The Compound V drug basically creates Supes, as we saw with Butcher and Hughie, so there's an endless supply of characters waiting to be introduced. Jack from Jupiter is a character that was subtly hinted at in the show and was also in The Boys Presents: Diabolical.
At the end of the day, I think we haven't seen the last of Black Noir and other Supes.
Victoria Neuman to be the Main Season 4 Villain
One of the main reasons I think The Boys can be renewed for a 5th season is how they set up Victoria Neuman. Victoria is a compelling character in terms of superpowers and political power.
She's been in a prominent position throughout the show, but now she's running as the Vice President after the Deep killed her predecessor under Homelander's command. Homelander has been making some huge moves in the public eye, but basically handing Neuman the Vice President job might be one of the biggest.
As we saw in Season 2, Victoria is a wildly underrated Supe with the power to blow up anyone. She's given the nickname the "head popper" by The Boys, so you can imagine what she does to people.
Now that a Supe with this much power is in a vital position such as Vice President, that could set up Season 4's main villain in Victoria Neuman.
The Boys and Butcher got a taste of what it's like to fight Homelander a couple of times, but they haven't directly faced Victoria yet. That could mean they need to put Homelander aside for a moment before Victoria gains too much power.
The fact that she's given the Vice President job means that she will turn into the President once someone ends up killing him, which seems always to be the case in The Boys.
Either way, we haven't 100% dove into Victoria's main character arc yet, and Season 4 is a perfect time for it to happen. At the end of Season 3, Butcher returns to The Boys to say that someone has to take her down.
It's a perfect distraction from everyone's anger at Butcher for how he's treated them, but Butcher always tends to find a way through.
Hughie and Annie to Adopt Ryan
If my The Boys Season 4 predictions end up being wrong about there being another season beyond this one, things could escalate a lot faster than projected.
For instance, Butcher and Hoemlander can go "scorched Earth," as they say, against each other and battle it out until one or both dies.
If you were wondering, will Homelander die in The Boys Season 4? There's still a chance it will happen, and my predictions are wrong. There's also a better chance that Butcher dies sooner rather than later as we near the show's end.
Butcher's facial expressions are top tier#TheBoys pic.twitter.com/fCDvwCszhm

— The Boys 🇬🇧 (@scenesoftheboys) July 11, 2022
If both freaks go head-to-head and die, where does that leave Ryan? He's had a rough go of it after accidentally killing his mom, Homelander being his dad, and not fully getting along with Butcher either.
There is a good chance that Ryan is more on Homelander's side because he smiled at the end of Season 3. It was a terrifying smile by a kid with the potential to be the next Homelander.
The years of terror can continue even if Homelander is defeated, considering how Ryan's life has gone so far.
Another direction they could go in is by having Hughie and Annie adopt Ryan. Homelander isn't the best father to have in the world, nor is Butcher. They are the closest things Ryan has to a father, but they aren't really interested in him, though they care for him.
To prevent Ryan from becoming the next Homelander, Annie and Hughie can keep him on the lighter side of things. We saw Hughie go to a Supe adoption center and meet some Supe orphans, while Annie ran an organization for orphans as well.
It seems they've set it up perfectly for Homelander and Butcher to die while Hughie and Annie take care of Ryan afterward.
Homelander's Fans Become Aggressive
If you haven't caught it by now, The Boys is a show that incorporates many political aspects of our world today. For example, according to the showrunner, Homelander is supposed to depict Donald Trump.
We can see many similarities between Homelander and Trump rallies, with patriotism plastered across the board. Another example of the real-life connection in the show is Kendall Jenner's insane Pepsi ad, which A-Train recreates.
Another big reason why Homelander supporters could start to become aggressive is because of one of the last moments in Season 3. A protester throws something and hits Ryan, which infuriates Homelander and causes him to laser the protester to death.
After the initial shock, Todd, the extremely unlikeable character he is, starts cheering for Homelander. Naturally, the crowd joins in, which means there's a substantial chance that Homelander's supporters will become very aggressive.
I wouldn't be surprised to see some Homelander supporters kill Annie's supporters, given how this show usually goes. I'm guessing a potential jab at the January 6th invasion of the Capitol is something that could be in the show as well.
Either way, the show has displayed some real-life events and will continue to do so. Homelander being a direct comparison to Donald Trump means that we will also see similarities between Trump/Homelander supporters.
One of the most satisfying deaths that can happen in the show would not even be an evil Supe, but an evil Supe-supporter like Todd. As for how that affects MM's daughter and ex-wife, we can't say for sure.
MM has already given a piece of his mind to Todd in the show, and considering how Todd reacted at the Homelander rally, there's a chance Todd will try to stand up for himself. However, I don't think that will end well for him.
Predicting What Will Happen in The Boys Season 4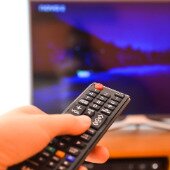 The Boys Season 4 props are not out just yet, but they could become available on the best entertainment betting sites very soon. Before Season 3 came out, The Boys' death odds and other props were available for betting.
If you think you can make accurate The Boys Season 4 predictions, be sure to create an account at the best gambling apps like Bovada and more. There's a chance you can have a massive payout once next season arrives, and you could pay for your Amazon Prime subscription.
As for the show, there are a ton of different things that can happen. It could be the final season where Butcher and Homelander have their final showdown, or there could be 1-2 more seasons given Victoria Neuman's new position as Vice President and Butcher saying that she needs to be taken down at the end of the Season 3 finale.
I would be delighted to hear about a Season 5 or even 6 renewal because I can't get enough of The Boys. It's one of the most insane, diabolical, and gross shows, with incredible writing, acting, and production.
Again, be on the lookout for The Boys Season 4 odds, as they should become available down the road. In the meantime, you can gamble for real money online.
Also, be sure to check out our other related entertainment blogs below.
AUGUST
Casino of the Month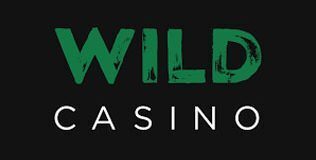 Welcome Bonus
250% up to $5,000
Read Review
Visit Site