The Biggest Soccer Transfers That Might Happen During Deadline Day in England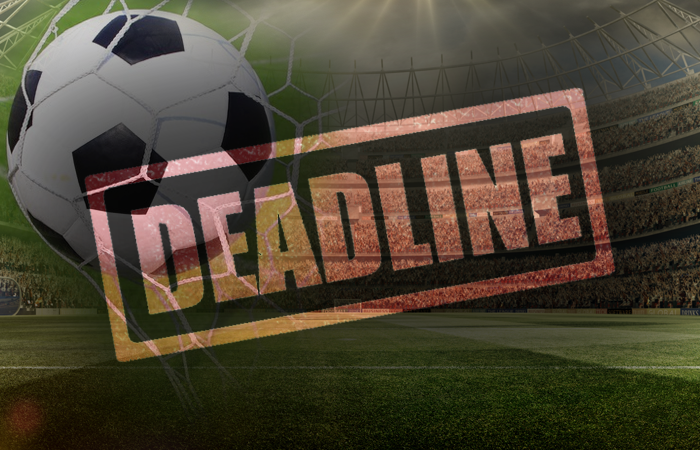 The "Deadline Day" in European soccer wasn't that big of a deal in the past, but it has turned into absolute madness in the past decade or so.
The hysteria is always taking over, with the fans eagerly refreshing live blogs and news outlets online to see if their club bought some new star.
Many big managers like Arsene Wenger and Sir Alex Ferguson have stated in the past that the deadline for the summer transfers should be pulled to a date before the season starts.
This way, the teams will be complete, and there will be no disgruntled players and uncertainties that could affect the performance of each side.
As a result, the English Football Association decided to listen and change the rules. The local clubs can only buy players until August 9. They still can sell until the window closes in the rest of Europe, though, which is set for August 31.
This is the first year with the new format, and you can get more details about it by following the link provided.
I'm all for the changes, and I think it would be great if the rest of Europe follows, as we've seen some unpleasant sagas drag into the season, which is always ugly to witness.
Of course, I'm certain that we will once again see some bombastic deals in the last day of the window in England.
Let's take a look at the top 5 of them and determine what the chance is of the transfers going through in the last minute. Of course, I will also explore the betting opportunities offered by the bookies.
Thibaut Courtois from Chelsea to Real Madrid
The future of Thibaut Courtois was uncertain last year, too, but he stayed in Chelsea at the end. However, the speculations linking him to Real Madrid are even stronger this time around, and the player's behavior suggests he wants to return to Spain.
For a start, Courtois refused to commit to staying in Chelsea a number of times during the summer. According to the latest rumors, he told the new manager, Maurizio Sarri, that he doesn't want to stay, and on top of that, Courtois has missed two days of practice in a row.
The big problem is that his position is such that Chelsea can't afford to let him go if there's no replacement lined up. They might be targeting the young Athletic Bilbao goalkeeper Kepa Arrizabalaga, but this is a deal that could reach €80 million, which is the buy-out clause in his contract.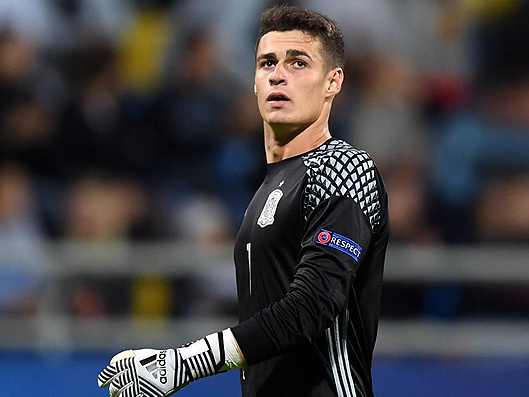 This might work out, as Athletic will then have enough money and time to find someone else by the end of August.
The other plausible option is Jack Butland, who seems too good to play in the Championship with Stoke City. I think this is the more realistic option, and Chelsea could actually go for it.
Betting Odds and Prediction
The price of Courtois joining Real Madrid is around the 1.20 mark at most bookies, which also points to a possible transfer. I think that this is a typical situation in which the player wants out, and when the team interested is Real Madrid, the deal will go through.
Still, the odds for that to happen seem too low for my taste. Let's not forget that Chelsea is a rich club, and if they don't find a replacement, Courtois might stay.
My final verdict is that the transfer will get done, but there's no betting value available. If you insist on going for it, I would suggest a smarter approach. Butland to Chelsea is priced at 1.45 or so. It seems the most likely scenario if Courtois goes, so picking this instead looks like a better option.
Eden Hazard from Chelsea to Real Madrid
It's curious to see that the second entry on this list is another Belgian star that plays for Chelsea and is followed closely by Real Madrid. The Spanish giants have been after Hazard for what seems like ages now, but the deal was never close to happening.
While some rumors suggest this could change this summer, the reports have dried out. It seems like Hazard will be spending another year at Chelsea, but you never know with a potential suitor like Real Madrid.
Betting Odds and Prediction
The odds of Hazard staying at Chelsea have dropped to the likes of 1.25 or so in most places. If you want to place a wager on him ending up in Madrid, you could do that for the healthy price of 4.00 or so.
Still, I don't see the player going this summer. Maybe Sarri has convinced him to stay, or maybe Real Madrid decided that the timing is not right, but I feel that Hazard is settled now and will stay in London at least until next summer.
Toby Alderweireld from Tottenham to Manchester United
I admire the qualities of Toby Alderweireld, and I feel he is one of the best central defenders in the English Premier League. I'm not sure how his current situation occurred. Sure, he was injured, and other players, most notably Davinson Sanchez, stepped up in his absence.
And yet, Alderweireld is an exceptional defender who has the positional awareness, leadership, and work rate good enough to play on any team out there. And instead, he is benched at Tottenham. It's only natural for other teams to take a look at him, and Manchester United seems like a logical choice.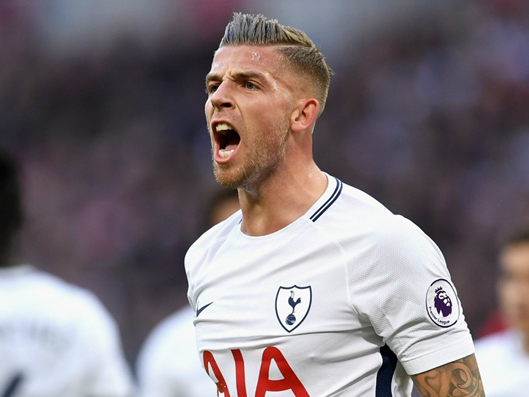 Jose Mourinho struggled to find a preferred pair at the heart of the defense last year and is on the market, looking for a center back. Alderweireld seems like the perfect fit, and I'm sure the player himself will be keen to be a starter once again.
The main issue with this one is that Tottenham has yet to buy a player this summer. I can't see Pochettino losing men of such quality if there are no replacements in line.
Betting Odds and Prediction
Many believe this one will go through and the odds of the bookies also back such a possibility. The price for Alderweireld joining Manchester United is currently around 1.50. I don't think that's high enough, though.
In fact, you can find about 2.50 for the Belgian to stay at Tottenham, and I would recommend giving it a shot. Pochettino should be desperate to keep his squad intact after failing to get any players this summer, and this is what could stop the potential deal.
On top of that, Manchester United certainly has other options, such as Harry Maguire from Leicester. I don't see him as the Mourinho type of player, but he is a decent second choice.
Paul Pogba from Manchester United to Barcelona
When Paul Pogba joined Manchester United, he became the most expensive soccer player in the world at the time. The expectations were huge, but the reality seems different so far. The midfielder has shown glimpses of his unreal talent, but he has been mostly inconsistent.
Many believe the inability of Jose Mourinho to find his best position is the main reason behind Pogba's issues in Manchester United, and I feel that's the case.
The manager is not exactly known for developing talent, and if he failed with De Bruyne and Salah, it won't be a surprise if he fails with Pogba, too.
To be honest, I expected the Frenchman to stay in United for sure, but there are some doubts after his agent, Mino Raiola, reportedly visited Manchester trying to convince the club of a swap deal with Barcelona.
The potential rift between Jose and Pogba seems like the main reason for such a prospect.
According to most sources, Manchester United has no desire to sell. However, keeping a player who doesn't want to play for you instead of getting a ton of cash you could instantly invest to improve your squad might not be the smartest move. Especially since Barcelona is offering two players full of potential as a part of the deal.
Betting Odds and Prediction
The bookies still believe that Paul Pogba will stay at Manchester United. The odds for that are in the 1.20-1.25 region, and I feel this is the right evaluation. After all, the club has stated the desire to keep their star man and try to find his best position this year.
And then again, Manchester United might simply be playing hard to get in order to increase the price of the player. Also, Mino Raiola is the dark master of engineering all kinds of last-minute moves for his clients.
If someone can make this happen, it's this guy. This is why I feel that taking a shot at Pogba ending up in Barcelona for the price of 4.50 or so might not be the worst idea in the world.
Jack Grealish from Aston Villa to Tottenham
Tottenham has failed to sign a single player in the summer, and this could be a major blow for the ambitions of the club. It's widely known that winger Jack Grealish from Aston Villa has been their main target, and Pochettino is a big admirer of the youngster.
This is hardly a surprise, as Grealish has everything to succeed on the highest level, at least talent-wise. There are some concerns about his discipline, but Pochettino is a great manager who could lead him to stardom.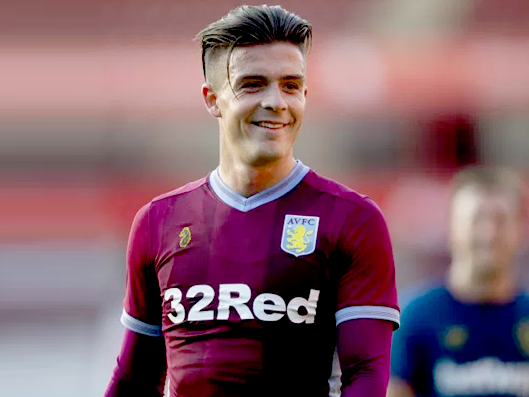 The transfer seemed inevitable for most of the summer, but with so little time left, it may actually fall through. There are two main problems here. The first one is related to Aston Villa, who simply don't want to sell one of their best players and potential future stars.
As their manager, Steve Bruce, has recently said, the Spurs will have to offer loads of money to land the talent.
The other problem is that Grealish is a product of the Aston Villa academy, and his whole family supports the club. Under such circumstances, it's hard to believe that he will act like many other modern players and force his transfer.
Betting Odds and Prediction
The price for this transfer to happen is only 1.30, so it seems like the bookies expect it to go through. I think it all boils down to one thing – will Tottenham splash the cash?
I think things have gotten to a point when the club simply has to, as the lack of any transfers won't make the fans happy.
It's also a statement for the ambitions of the Spurs that could lead to disastrous consequences. Imagine if Tottenham fails to recruit anyone and the progress from the past couple of seasons is lost because of that.
What kind of message will that send to the manager and the other players? The club could end up losing the likes of Pochettino, Harry Kane, Dele Alli, and Eriksen. This is the reason I believe this transfer will go through, and Daniel Levy will do what's necessary for Grealish to play for the Spurs.
And yet, the price of 1.30 or so seems a bit short, so I would probably have to pass on placing a wager here.
Final Words
These are my top 5 potential Deadline Day deals, and I expect at least two or three of them to go through.
Of course, I could easily see something emerging totally out of the blue, as it often happens at the end of the transfer window.
What do you think? Are there are any big potential transfers that seem exciting? Let me know in the comments section below.