Predictions for Season 19 of The Bachelorette

We are two episodes into Season 19 of The Bachelorette, and the drama has already started. Rachel and Gabby have met all 32 men and got their corny introductions out of the way.
We saw a guy come in on a forklift, a shirtless Fabio-looking man on a horse, a 6-foot meatball sub, and unfortunately, much more. You could feel the awkwardness starting between the two Bachelorettes as they are trying to build their relationships apart from the other.
One thing's clear for this season; there is a serious potential for drama with the crossover between the two ladies.
Let's get right into our The Bachelorette predictions for how we think this season plays out.
Gabby Will Get Married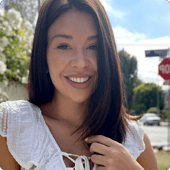 Before we dig any further, you should be aware of The Bachelorette odds available on Bovada, which the sportsbook offers four props, two of which relate to Gabby getting married. Above are the odds for Gabby to marry the person who receives the final rose in either 2022 or 2023.
So, do we think Gabby Windey will get married this season? Ultimately, it's a tough prediction to make, but why not shoot for true love here? I think Gabby has a strong chance of getting married after watching the first two episodes.
She had a successful one-on-one with Nate, who seems to be one of the good guys from this season. Of course, every season has a handful of good guys, guys who start a ton of drama, and filler guys as well.
After seeing Gabby and Nate's connection on the one-on-one date, they appear to like each other's company. Of course, it's still very early, but Nate is the definite front-runner to marry Gabby.
I think it's so early that it gives Nate a better chance of making it all the way.
Rachel also saw their connection and should steer clear of it and let it develop. Nate seemed very interested in Gabby, and their one-on-one went very well, so he could have already picked his side.
As for everyone else, there aren't many who are clear on their side just yet. From what we've seen in the first two episodes and previews, there's still a lot left on the table. However, Nate should have the upper hand for now, which could pay major dividends for bettors down the road.
Will Gabby Marry the Runner-Up in 2022 or 2023?
The Bachelorette 2022 props continue for Gabby, but this one's a little different. Let's say that the person who receives the final rose has some big issues that force them to walk away at the last second.
If you've watched the Bachelor or the Bachelorette before, you would know how often people pull out at the last second. There will be a handful of guys to Gabby's choosing in the later stages. Her top option might be someone who's not fully ready to commit, giving the runner-up a better chance of winning.
Again, it's very early on in Season 19. We don't exactly know who the final contestants will be or if we will even make it that far. Having two Bachelorettes creates a challenging atmosphere for everyone involved.
There is value in the "Yes" option at +300, but I think the better pathway would be to take the final rose recipient or no one at all. You can target either of these The Bachelorette props over at Bovada, or check out the other entertainment betting sites to see what odds or prop bets they're offering.
How We Rate

Safety & Security
You should be able to gamble online without fear. So we only recommend licensed sites that use the latest security and encryption techniques.

Bonuses
Maximize your bankroll with fantastic bonuses. Our recommended sites offer valuable bonuses with fair terms and conditions, including manageable wagering requirements.

Games & Betting
The best sites have the best wagering options. That's why you will find extensive games and betting opportunities on our recommended sites.

Banking
Getting your money to and from your account shouldn't be a hassle. We only recommend sites with a variety of convenient banking methods, including cryptocurrency and e-wallets.
The Men Will Have the Power
The Bachelorette predictions for season 19 will continue with the elephant in the room. This season's dual Bachelorettes have already caused some issues and will continue to do so down the road.
It has created such an odd element between the Bachelorettes and the guys. Of course, nobody wants to step on anyone else's toes, but you also want to make progress in your relationships and see if this process is going to be worth it or not.
We've also already seen some previews for later this season, in which Jacob appears to tell Gabby that he wouldn't be interested in being there if she was the only Bachelorette.
Obviously, that's something that can take a severe toll on a person's mental health, especially in the given setting. Gabby could feel like she doesn't want to be there anymore while simultaneously hurting her other relationships.
There have also been multiple times we've seen guys seemingly turn down Rachel in the previews. In that clip, Alec hesitates to accept the rose, which is what most guys aim for when they are cast.
That could transfer the power to the men, making this season incredibly hard to control. Because there are two Bachelorettes, the men have to decide which one they want to go for.
If they decide to go after one and the other one offers them a rose, it could lead them towards a bad ending.
After the release of the first two episodes, it's impossible not to make The Bachelorette 2022 predictions based on the power aspect of the men and Bachelorettes. So buckle in because it is going to get even crazier from here.
Alec Will Be Kicked Out Next
As I mentioned, every season of The Bachelorette has a couple of people who seem to be there for the drama. It's a reality TV show, so it will happen whether you like it or not.
This season we've already met a couple of arrogant characters who have already been kicked out. Chris was unlikeable from the start, needing to be in control of the littlest things. His "talent" that he displayed at the Speedo show was dribbling a basketball to demonstrate his "leadership," but it was just about him being in control.
There was also a moment where he called himself the "Alpha dog," which is incredibly corny, and I'm glad they got rid of him quickly.
All of Bachelor Nation right now… #TheBachelorette pic.twitter.com/OmI2ESB7cM

— The Bachelorette (@BacheloretteABC) July 19, 2022
Moving on from Chris, there's another guy who we can tell is going to start some drama. Yes, I'm aware that Jacob appears to be the next guy on his way out, but another person should join the list.
Ever since we saw the cast for who will be on this season, we got a hint of each character with a small description of them.
For Example
Under Alec's picture, you'll be able to see that he "loves to be the center of attention." That should be an instant red flag, especially since we are on The Bachelorette.
Some guys go on the show just to be on TV or to try and land the spot as the next Bachelor. Unfortunately, the "center of attention" is written all over him.
He hasn't gotten much screen time yet, but he could be set up as the main villain in the next episode or the one after. In the little time, we've seen Alec, the people he's talking to don't seem interested or appear uncomfortable.
Jacob could be the main troublemaker in Episode 3, but don't expect Alec to make it much farther either.
Rachel Won't Marry Anyone
The Bachelorette Season 19 prop bets continue on the best entertainment betting sites, this time with Rachel as the star of the show. However, contrary to The Bachelorette predictions for Gabby, I think Rachel might be in deeper trouble this season.
She already had her first one-on-one date with Jordan, but it did not go as expected. Rachel already felt wrong about Jordan and seemed guilty for keeping him on much longer.
Jordan was sent home after being the first guy to land a one-on-one, shocking everyone else in the house. It was a rough start for Rachel, and things could worsen. She said that she would like some of the contestants to be there specifically for her, and Lucas said that very early on.
To add insult to injury, Ryan was sent home at the first rose ceremony. He was yet another guy who was specifically there for Rachel. Of course, it's hard for Rachel to tell who's there for her without them telling her, but she's digging her grave here.
After saying she wants someone there for her specifically, she proceeds to throw two guys who were exactly that. This puts Rachel in a deep hole right out of the gate. She does appear to get somewhat back on her feet in the previews, but we know that she can be gone in a matter of seconds.
Will Rachel Marry the Runner-Up in 2022 or 2023?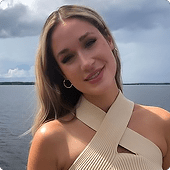 Another betting prop available is will Rachel Recchia get married to the runner-up? As I said, I don't like Rachel's chances of marrying one person this season, so it doesn't make sense to change my mind about this option either.
I could be wrong, but Rachel must build quality relationships very fast for the "Yes" option to cash. If she can get to the final rose ceremony with a couple of guys to her choosing, the chances of her marrying the final rose recipient or runner-up are obviously much higher.
Betting on what will happen in The Bachelorette Season 19 is entirely up to you, but I'm not convinced she will be married to her first or second option by the end.
Tino or Zach Will be the Next Bachelor
Although we are just two episodes in, there could be a few guys on our The Bachelorette 2022 predictions to be the next Bachelor. Again, this is a tricky thing to predict, but why not give it a try?
Based on our first impressions, we can already tell which guys have the serious potential to be the next Bachelor. Of course, there are a lot of guys we have yet to meet, but that probably means they will be sent home early due to the lack of connections with either Rachel or Gabby.
It usually works out because the next Bachelor is picked from the previous Bachelorette season. It's typically someone who makes it fairly deep in the Bachelorette season, but not necessarily all the way. For example, Clayton made it pretty far in Michelle's season and became the next Bachelor.
Rachel and Gabby were also 2 of the final 3 in Clayton's season of The Bachelor.
For The Bachelorette Season 19 predictions, we are going to narrow down our options for who we think could be the next star of the show.
Right now, I think Tino or Zach could be serious candidates. Who knows? Maybe they even run two Bachelors as they did for this season of the Bachelorette.
Tino has caught Rachel's eye already, which should be enough to get him past a good chunk of the rest of the pack. It appears that Zach is one of the guys who make it deeper into the show as well in the previews.
I think Nate is the lead option for Gabby right now, while Rachel is still sorting her way through things. Tino has a good connection with her already, and Zach appears to be in the previews, but only one of them can win her heart in the end.
Gabby and Rachel Won't Be Close Friends by the End
Although it may seem like Gabby and Rachel are best friends right now, there's a genuine chance that they don't end up like that. At the end of the day, they both are on separate journeys to find their husband.
If they have serious feelings towards one guy in the late stages, the ladies could end up stepping on each other's toes after all. The opposite could also happen, where a guy is interested in both women. You have to be a bit selfish to be on this show in the first place, so the ladies have it in them to get rude.
Even though we are only heading into Episode 3, there's already been a crossover between the girls. Logan has been feeling out both sides of the field and appears to be a player. I'm not sure if he's bought into the experience of falling in love, as I might think it's more likely that he's there just for fun.
The support between these two is unmatched 🤗 #TheBachelorette @GabrielaWindey @pilot__rachel pic.twitter.com/QRQo8ZLokk

— The Bachelorette (@BacheloretteABC) July 19, 2022
He will say one very nice but generic thing to Rachel and then do the same to Gabby a couple of minutes later. Not to mention that he's kissed both of them already. I believe Mario is someone who's kissed both of the Bachelorettes already as well.
This could be a horrific event waiting to happen, considering that Clayton was in love with both Rachel and Gabby in the last season of the Bachelor, so I'm sure they don't want to be reminded of that.
Rachel also told Gabby that she kissed Logan, and Gabby didn't say she did the same if Rachel finds out that Gabby kept that from her, that could break their friendship.
Our two Bachelorettes may have thought they were in a dream scenario with their best friend initially, but it could be a nightmare by the end.
Predicting What Happens in The Bachelorette in 2022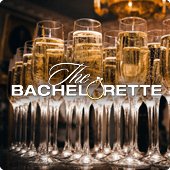 The Bachelorette predictions we've made could be very wrong, considering just how unpredictable this show always is. The best thing to do is to expect the unexpected and enjoy the drama along the way.
If you're a bettor interested in making your own The Bachelorette 2022 predictions, be sure to check out the best The Bachelorette betting sites to place your bets. Many things could unfold, and it's going to happen fast.
There's an argument for any given outcome here, so feel free to try and cash in on profitable odds or take the less risky route for a higher chance for profit. At the end of the day, it's a very difficult reality TV show to predict, but you could have a huge payday by the end of it.
Already made The Bachelorette Season 19 predictions and are looking for more entertainment-related content? Be sure to check out the posts below on your way out.
AUGUST
Casino of the Month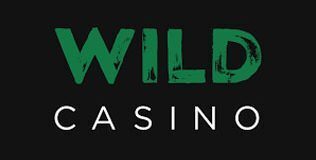 Welcome Bonus
250% up to $5,000
Read Review
Visit Site