Betting Preview for Season 19 of The Bachelorette

After a shocking Season 26 of The Bachelor, we move on to the next season of The Bachelorette. There's a new twist to this season, so our The Bachelorette 2022 betting preview will get you ready for what's to come.
As you might already know, the contestants who did not win in The Bachelor's previous season are chosen to become the new Bachelorette for the following season. This year's twist starts with the stars of the show.
That's right; The Bachelorette Season 19 brings you two women to be featured on this show season. To find out who the co-stars are, our The Bachelorette 2022 betting guide will break things down for you entirely. Our first stop? The best sites for actually betting on season 19.
Where to Bet on Season 19 of The Bachelorette
How We Rate

Safety & Security
You should be able to gamble online without fear. So we only recommend licensed sites that use the latest security and encryption techniques.

Bonuses
Maximize your bankroll with fantastic bonuses. Our recommended sites offer valuable bonuses with fair terms and conditions, including manageable wagering requirements.

Games & Betting
The best sites have the best wagering options. That's why you will find extensive games and betting opportunities on our recommended sites.

Banking
Getting your money to and from your account shouldn't be a hassle. We only recommend sites with a variety of convenient banking methods, including cryptocurrency and e-wallets.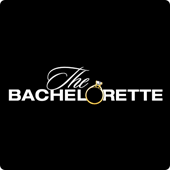 Before we get into The Bachelorette 2022 betting preview, some of you might not know that betting on the show was possible. You can roll with the best entertainment betting sites for all of your The Bachelorette betting needs.
Most sites offer the usual sports betting and casino games, but these stand out a bit more due to their entertainment props. They provide prop bets for your favorite TV and awards shows, movies, and more.
If you are looking for a new sportsbook to do your betting on, you should consider these sites. In addition to unique props, they also offer great welcome bonuses by joining their site.
The
Bovada sportsbook
is one of the top entertainment betting sites and offers a 50% bonus of up to $250 just by creating an account with them.
All you have to do to create an account is have your personal information and preferred payment option handy. From there, you'll just have to enter that into the site and make your first deposit. Your welcome bonus will give your account a nice boost, which you can use on The Bachelorette 2022 odds or whatever else you might enjoy.
Now that you are ready to do some entertainment betting let's look at The Bachelorette 2022 betting guide for this upcoming season.
The Bachelorette 2022 Overview
We are just a few weeks from the Season 19 premiere of The Bachelorette. Mark your calendars for July 11th and be ready to tune into ABC or stream on Hulu. Of course, this wouldn't be a complete guide without meeting the stars of The Bachelorette Season 19 cast, so let's get right into it.
Starting with the co-stars of the show and this season's Bachelorettes, we have none other than Rachel Recchia and Gabby Windey from Clayton's season of the Bachelor. Both ladies were runner-ups after Clayton chose Susie.
Susie denied Clayton at the altar, but they've started dating since being off the show. They'll look to work through all the drama during Clayton's season while the new bachelorettes move on.
7/11, baby! pic.twitter.com/KPWkiV6nJ5

— The Bachelorette (@BacheloretteABC) June 29, 2022
Let's start with Rachel, a flight instructor from Clermont, Florida. She's 26 years old and was born in Chicago, Illinois. Her younger brother is a fellow Anthony, so you know he's a good man.
Rachel graduated from Ohio University with a degree in aviation and hoped to become a pilot someday. She was also a cheerleader during her time on campus. So, it's safe to say that she's not afraid of heights, and the sky's the limit for her.
Gabby is 31 years old and is an ICU nurse. She graduated from the University of Colorado Springs and was also a cheerleader. Her cheerleading career involved a 5-year stint with the Denver Broncos.
Gabby isn't afraid to share the spotlight either, co-winning the Pop Warner Humanitarian Award for her effort on the frontlines of the pandemic. She was the first woman and NFL cheerleader to win the award.
The show's permanent host is Jesse Palmer, replacing the interim hosts of Tayshia Adams and Kaitlyn Bristowe.
Filming began on March 26th of this year in Los Angeles, Portsmouth, Bruges, Amsterdam, Le Havre, and a Virgin Voyages cruise ship. One thing is for sure; we will see some beautiful scenery besides these lovely people.
Meet The Bachelorette Season 19 Cast
Next up are The Bachelorette 2022 contestants, who will be trying to win over Rachel and Gabby's hearts this season. Thirty-two men will be trying to find love this season, but who will they go for?
That's the challenge of having co-stars; you just don't know how it will play out. Of course, there could be issues this season where some people are kissing Rachel and Gabby, which would cause loads of drama. But it simply wouldn't be The Bachelorette without that.
Here's a list of all the men for this season with their age, occupation, and hometown below.
| | | | |
| --- | --- | --- | --- |
| Name | Age | Occupation | Hometown |
| Brandan Hall | 23 | Bartender | Carlsbad, CA |
| Joey Young | 24 | Twin | Brookfield, CT |
| Justin Young | 24 | Other Twin | Brookfield, CT |
| James Clark | 25 | Meatball Enthusiast | Winnetka, IL |
| Johnny DePhillipo | 25 | Realtor | Palm Beach Gardens, FL |
| Matt Labagh | 25 | Shipping Executive | Waterbury, CT |
| Quincey Williams | 25 | Life Coach | Miami, FL |
| Tyler Norris | 25 | Small Business Owner | Rio Grande, NJ |
| Zach Shallcross | 25 | Tech Executive | Anaheim Hills, CA |
| John Anderson | 26 | English Teacher | Nashville, TN |
| Logan Palmer | 26 | Videographer | Phoenix, AZ |
| Alec Garza | 27 | Wedding Photographer | Houston, TX |
| Ethan Kang | 27 | Advertising Executive | Greenwood Village, CO |
| Jacob Rapini | 27 | Mortgage Broker | Sonora, CA |
| Jordan Vandergriff | 27 | Drag Racer | Alpharetta, GA |
| Spencer Swies | 27 | Venture Capitalist | Bloomfield Hills, MI |
| Aven Jones | 28 | Sales Executive | Beverly, MA |
| Termayne Harper | 28 | Crypto Guy | Naperville, IL |
| Tino Franco | 28 | General Contractor | Valencia, CA |
| Erich Schwer | 29 | Real Estate Analyst | Bedminster, NJ |
| Hayden Markowitz | 29 | Leisure Executive | Savannah, GA |
| Kirk Bryant | 29 | College Football Coach | Bullard, TX |
| Chris Austin | 30 | Mentality Coach | Redondo Beach, CA |
| Jason Alabaster | 30 | Investment Banker | Memphis, TN |
| Mario Vassall | 31 | Personal Trainer | Naperville, IL |
| Justin Budfuloski | 32 | Physical Therapist | Solana Beach, CA |
| Michael Vaughan | 32 | Pharmaceutical Salesman | Long Beach, CA |
| Nate Mitchell | 33 | Electrical Engineer | Chicago, IL |
| Robert "Roby" Sobieski | 33 | Magician | Los Angeles, CA |
| Jordan Helman | 35 | Software Developer | Chambersburg, PA |
| Colin Farrill | 36 | Sales Director | Acton, MA |
| Ryan Mula | 36 | Investment Director | Wayland, MA |
Lots of the contestants have some interesting facts about them. For example, Vandergriff is a drag racer in the National Hot Rod Association (NHRA). Roby, the magician, is the brother of Leelee Sobieski, an artist/actress. Shallcross is Patrick Warburton's nephew, and Bryant is the assistant football coach at Texas Tech University.
We also have a pair of twins coming on the show, but their occupation being just "twin" and "other twin" is somewhat questionable. They are tied for the second-youngest contestant on the show, behind Brandan Hall (23).
We haven't even mentioned the most riveting person on The Bachelorette 2022 betting guide yet. That would be James Clark, a "meatball enthusiast." If that's how he pays the bills, who's to judge?
Clark was also initially cast in Season 16 but was not called back after the pandemic, or maybe because he was too busy enjoying his meatballs.
All jokes aside, some contestants are sure to stand out from the rest despite their occupation. Some guys will be genuinely good people, while others will show their true colors once things start getting into motion.
Continuing The Bachelorette 2022 betting preview, we look at some contestants who could be worth betting on.
Who Will Win Over Gabby and Rachel's Hearts?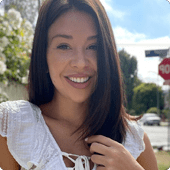 Before making your The Bachelorette predictions, you should look at the contestants to see who could win this season. Yes, predicting who will inevitably start fights and drama is difficult, but it's a fun challenge.
When making The Bachelorette Season 19 predictions, there are certain things you should be aware of. It's a bit too difficult to nail the winner just by looking at the list of names, jobs, pictures, and whatnot. Instead of throwing a dart blindly, let's work backward and start crossing off some names.
If you look at The Bachelorette Season 19 contestants, you'll see what all the guys look like and a little note about them. These notes might not seem important, but they could tell what's to come.
I apologize in advice to the following contestants, but their little notes have not impressed me much.
Joey and Justin Young
Nate Mitchell
Termayne Harper
Roby Sobieski
James Clark
Logan Palmer
Alec Garza
Jason Alabaster
We started with 30+ contestants and shaved that number down a bit.
The twin thing is going to be weird this year. For example, what if the twins are interested in the same woman or both Bachelorettes are interested in the same twin?
Nate probably shouldn't have said his favorite movie is "How to Lose a Guy in 10 Days."
Termayne is a crypto guy, which could be risky. He also said that women who can "take a joke" are his type, which could just be his way of being offensive.
Roby can speak French, but he's a magician. Need I say more?
The third Bachelorette could just be a bowl of meatballs for James. Steer clear, ladies.
Logan's bio says his lifelong crush is Elaine from Seinfeld, and he's not afraid to skinny dip. This guy could be wild.
Apparently, Alec loves to be the center of attention, so he could be one of those contestants more interested in being the next Bachelor and not be there to find love.
Lookin' spiffy, boys! ✨ The limos are arriving at the mansion on July 11! #TheBachelorette pic.twitter.com/NAxVtzNSu7

— The Bachelorette (@BacheloretteABC) June 21, 2022
Jason might hate Coca-Cola? I've never encountered anyone with such an odd relationship with a beverage; I'll pass.
At the end of the day, I could be entirely wrong about my The Bachelorette Season 19 predictions. Gabby and Rachel might find something in these guys that I can't see, or some might have incredible personalities.
If you need more The Bachelorette 19 betting help, check out our entertainment betting tips and strategies for further assistance.
The Bachelorette 2022 Betting Strategy and Tips
The Bachelorette Season 19 betting preview would not be complete without our top tips and strategies. Of course, not a lot of people can say they frequently bet on TV shows like this one, so some general guidelines to follow surely wouldn't hurt.
Let's look at which tips will help you the most when making The Bachelorette predictions.
Early Hints to Pick Up On
When you come across a show like The Bachelorette, you can find subtle hints in the early stages for who might win. However, I would say that the last season of The Bachelor gave away way too much in the previews for the upcoming episodes.
If they do that again, you will want to ensure you align your bets with what you see. In teasers and previews, you can get an idea of which contestants make it to the later stages of the season.
Drama, romance, roses, and emotions… This season of #TheBachelorette will have it all. Be there from night one, premiering July 11 on ABC and Stream on Hulu. 🌹 pic.twitter.com/c66Md5KTFX

— The Bachelorette (@BacheloretteABC) June 28, 2022
They don't always give out too much information, but if a contestant looks stressed in a preview, you might want to think twice about betting on them. On the other hand, you could also see a teaser that seems quite encouraging, which means you should consider the opposite.
Either way, be sure to watch as many teasers and sneak peeks as you can to see which contestants have the best chance of winning this season.
Sense the Drama
In every season of The Bachelor or The Bachelorette, there's always a ton of drama. It's caused mainly by the unusual process of 30+ people fighting over just one person, or in this case, two.
Usually, the person who causes the most drama is confronted and doesn't get a rose at the next ceremony. You'd be surprised to see how many people go on the show just for the attention or the hopes of becoming the next Bachelor or Bachelorette.
Due to the nature of the show, you will want to steer clear of contestants who constantly find themselves in the middle of everything. Causing drama is a sign of immaturity; neither Gabby nor Rachel will be happy about that.
You also don't want to bet on a contestant who finds themselves pointing out the drama or tattle-telling on the others. It's a lose-lose situation to be involved with all the issues, so be sure to bet on someone who is non-confrontational.
Bet on Props and Multiple Contestants
The Bachelorette 2022 odds won't just be who marries who. There will also be unique props you can bet on outside of that. For example, I remember a prop about Clayton crying in a particular episode.

Top Tip
Just a heads up, if there's another prop about crying, you should automatically be looking at the "yes" option. This taut and stressful show makes The Bachelorette 2022 contestants more susceptible to crying.
Since we have the new twist of co-stars for this season, there's sure to be a prop about which star marries which contestant. It makes things exciting and fun in a way. For example, you might bet on one person to be interested in Gabby, but they end up vibing with Rachel more.
The Bachelorette props will be just another way to have a bunch of fun when watching this season. You'll cheer for something you would never have imagined, hoping to cash a massive payout.
Use the Best Betting Sites
If there's anything you should get out of The Bachelorette Season 19 betting preview, you need to use the best online gambling sites. But unfortunately, not everyone wants to stick to the usual sports betting and casino games.
These sites allow you to bet on your favorite TV shows like The Bachelorette. You become invested in the show after watching just a few episodes, so imagine if there was money on the line?
That would make watching The Bachelorette even more thrilling, and the anticipation would be through the roof. But that's what it's all about, right? The drama is so entertaining, and it's the main reason why this show is so popular.
If you have the knack for predicting who wins The Bachelor or Bachelorette, why not try and win a huge prize this time around? Create an account as soon as possible so you don't miss out on the fun this year.
Betting on The Bachelorette Season 19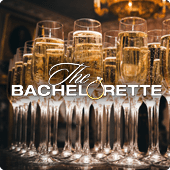 Hopefully, The Bachelorette 2022 betting preview helped prepare you for this season, but always be ready for tons of twists and turns. This show is infamous for containing so much drama and this season inevitably has a ton coming our way.
As for The Bachelorette predictions for who will win this season, we will likely be able to bet on who marries who. Rachel and Gabby are sharing this season, so two contestants could be the winners.
On the other hand, you might be able to bet if one or neither of Gabby or Rachel gets married. Unsurprisingly, the experiment tends to tear some couples apart instead of pulling them together, which would be another way for us to win some money off it.
It's hard to tell without any of the drama unfolding just yet, but it won't be as fun if we don't choose someone to root for right now. So, for The Bachelorette Season 19 betting preview, I will go with Tyler Norris and Erich Schwer.
Tyler dreams of visiting every MLB ballpark, so traveling is a considerable interest of his. Rachel is an aspiring pilot, so it works. Erich didn't have any noticeable red flags in his profile and is into taller women. That gives him a great chance to get along with Gabby, who is 5'9 (Rachel is 5'2).
At the end of the day, my The Bachelorette Season 19 predictions could be way off, but that is part of the fun of betting on such an unpredictable show. Be sure to get yours in before this season begins, and keep an eye out for odds on the best betting sites for The Bachelorette.
That's going to wrap up The Bachelorette 2022 betting guide for now. While we wait for the odds to come out, check out the early pricing for the 2022 Emmy Awards.
AUGUST
Casino of the Month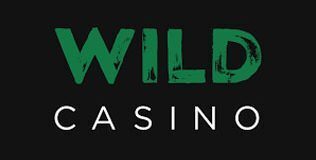 Welcome Bonus
250% up to $5,000
Read Review
Visit Site