Hide Bonus Offers
| | | | | |
| --- | --- | --- | --- | --- |
| #1 | Bovada Sports | 50% Up To $250 | Visit Site | Bovada Sports |
| #2 | BetUS | 125% Up To $2,500 | Visit Site | BetUS |
| #3 | MyBookie | 100% Up To $1,000 | Visit Site | MyBookie |
| #4 | Everygame | 100% Up To $500 | Visit Site | Everygame |
| #5 | BetOnline Sports | 60% Up To $1,000 | Visit Site | BetOnline Sports |
The 5 Secrets About Bitcoin That All Gamblers Should Know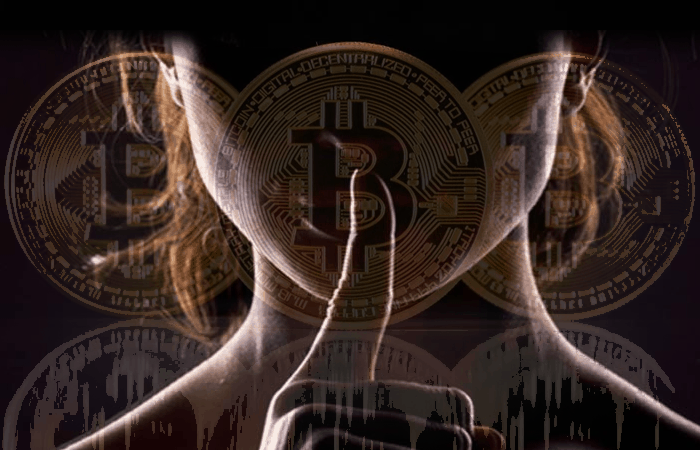 Online gamblers have been using Bitcoin since 2013, but this cryptocurrency only recently gained widespread fame thanks to its skyrocketing value.
Now, more gamblers are interested in using Bitcoin (BTC) than ever before. Additionally, many online casinos are adding BTC as a deposit and withdrawal option.
Before you jump into the Bitcoin gambling world, I recommend that you read the following five secrets on this cryptocoin.
Some of these points are favorable, while others will make you think twice about using the world's most popular cryptocurrency.
1 – Bitcoin Isn't a Scam & It's Not Worthless
If you listen to the mainstream news, you'll come off thinking that Bitcoin is the worst idea in history. Furthermore, some prominent financial professionals claim that this coin is crashing and will take everybody's money along with it.
This is what the cryptocurrency community refers to as FUD (fear, uncertainty, doubt), and it's a popular way to bring BTC down. A perfect example of mainstream Bitcoin FUD is when JPMorgan CEO Jamie Dimon criticized the digital currency in September 2017.
"[Bitcoin] is a fraud," Dimon told CNBC.
"It won't end well," he continued. "Someone is going to get killed [financially]. Currencies have legal support. It will blow up."
Obviously, this kind of FUD will scare some gamblers away from using cryptocurrencies, and they may permanently stick with regular deposit options, including credit cards, e-wallets, and prepaid cards.
It's important to understand that Dimon and others have an agenda when they bash Bitcoin. Dimon works in the banking industry, which stands to lose big if the mainstream adopts cryptocurrencies.
He's also a hypocrite, because he filed a "Bitcoin alternative" patent 175 times. The patent was rejected every time.
People have been using Bitcoin for nearly a decade, and while cryptocurrencies don't yet have government support, talks are already underway on regulating the industry in many countries.
This isn't to say that you shouldn't perform due diligence before buying Bitcoin or any other cryptocoin. After all, there have been a few scams and major breaches in cryptocurrency.
But don't let a prominent person with an agenda fool you into thinking that your money will suddenly vanish when making gambling deposits with BTC.
2 – Your Bitcoin Gambling Bankroll Probably Won't Skyrocket
Bitcoin gamblers got a delightful surprise in December 2017 when their bankrolls increased by incredible proportions.
BTC came into the month trading at under $11,000. By the middle of December, it peaked at an all time high (ATH) of nearly $20,000.
Here's an example of how much a $200 bankroll would've increased during this time:
$20,000 – $11,000
$9,000 / $11,000 = 81.82 percent increase in BTC value
$200 x 0.8182 = $163.64 bankroll increase
$200 + $163.64 = $363.64 total bankroll
You don't see these kinds of spikes when gambling with fiat currencies like the US dollar or euro. Any gambler would be thrilled to see an 82% increase in their bankroll without even winning.
But you shouldn't expect an occurrence like this to happen again any time soon.
As covered before, Bitcoin isn't some scam coin, but it is a volatile asset that can experience 10-20% swings in a single day.
After reaching the ATH in mid-December, BTC has fallen back down to $11,000 at the time of this writing. Therefore, I don't expect to see any major spikes from Bitcoin in the near future.
Another thing worth mentioning here is that other cryptocurrencies like Ethereum, Bitcoin Cash, Dash, Dogecoin, Litecoin, and Monero have become popular among gamblers and investors.
With Bitcoin having more competition than ever before, it's unlikely to experience another 82% increase within a few days' time. This means that you shouldn't gamble with Bitcoin under the assumption that you'll see crazy increases like the one in late 2017.
3 – Bitcoin Is Easy to Use & Allows You to Play at Offshore Casinos
Two of the best reasons to deposit Bitcoin at internet gambling sites include ease of use and widespread acceptance.
Some gamblers are hesitant to try Bitcoin because it's different from using credit cards, e-wallets, and bank wires. Many have grown used to the latter three options.
While BTC may be different, it's not hard to use. Here are the simple steps to getting Bitcoin and using it at an online gambling site:
Visit Coinbase.com and purchase Bitcoin with USD or another fiat currency
Get the wallet address of the online gambling site you wish to deposit on
Visit the "Accounts" section of Coinbase
Choose to "Send" Bitcoin
Enter the gambling site's wallet address and how much BTC you want to send
Confirm the transaction, and the funds will be sent to the internet gambling site
Once your Bitcoin arrives, you can gamble at online casino games, poker rooms, or sportsbooks just like you would with fiat currency.
Note that your deposit will be expressed in terms of milliBitcoin (mBTC). This is a one thousandth of a Bitcoin, and mBTCs break your bankroll down into more manageable units.
The other thing worth mentioning is that Bitcoin lets people play at a wide variety of offshore casinos. This is nice for players who live in the US and Canada, where online gaming options are limited.
Offshore casinos accept BTC because it allows them to serve a wider customer base. Take the US, for example, which has the Unlawful Internet Gambling Enforcement Act (UIGEA) in place.
The UIGEA makes it illegal for banks to process gambling-related transactions. This creates problems for offshore gaming sites to accept traditional payment methods.
But Bitcoin isn't regulated by a central government or bank. Therefore, offshore gambling companies can legally avoid banking laws and serve more customers.
4 – Bitcoin Isn't Completely Anonymous
One of the main myths surrounding Bitcoin is that it's anonymous. Any online gambler who's had to answer questions from credit card companies about the nature of their transactions will appreciate this benefit.
But the reality is that BTC isn't completely anonymous. Blockchain activity can be traced back to computers, especially if there's a sizable number of transactions to and/or from the same wallet address.
The US government used this to their advantage when going after the website Silk Road. They traced millions of transactions to Silk Road founder Ross Ulbricht's computer.
Odds are that you're not overly passionate about keeping your online gambling transactions anonymous, but if you really want to boost your anonymity, here are some tips for doing so:
Use a Bitcoin ATM
Use a different wallet address for each deposit
Buy Bitcoin with a prepaid card
Buy BTC person to person on the street, using a phone that's not registered to you (e.g. burner device)
Visit a Bitcoin mixing site, which will mix your BTC with other people's coins and send it back to you
If these tips sound like too much hassle, you can also use Monero at casinos that accept this cryptocurrency.
Monero has been dubbed "10 times more anonymous" than Bitcoin. This crypto uses an i2P network that further increases anonymity.
The only downside to Monero is that you can't use it at many online casinos. Bitcoin, on the other hand, is widely available in the online gambling industry.
5 – Some Cryptocurrencies Are Faster & Cheaper Than Bitcoin
Bitcoin still has the biggest brand name with regard to cryptocurrencies in the internet gambling world. The problem is that BTC has also become slower and more expensive to use.
Bitcoin's popularity means that more gamblers, investors, and others are using this coin than ever before. The end result is that its network is slower.
The fact that BTC is more expensive nowadays hurts one of its perceived advantages. In past years, Bitcoin was touted as having little to no transaction fees.
This is why many gamblers choose BTC over e-wallets, credit cards, and other payment solutions. Now, you'll sometimes pay even higher fees with Bitcoin due to its current price and miner fees.
Other coins like Ethereum, Litecoin, and Dogecoin have arisen as popular alternatives to Bitcoin (a.k.a. "altcoins".)
Ethereum is especially popular, as it's becoming the world's second most valuable cryptocurrency behind Bitcoin. What makes Ethereum special is its combination of speedy and inexpensive transactions.
Litecoin is also relatively inexpensive in comparison to Bitcoin, but Litecoin's biggest advantage is that it outranks other major altcoins in terms of transaction speed.
Dogecoin is an interesting story, because it was created as a joke about Bitcoin. However, Dogecoin is no joke among online gamblers, due to its speedy deposit times and low fees.
This isn't to say that Bitcoin has become completely worthless in online gambling circles, but you'll enjoy greater advantages by using altcoins at internet casinos these days.
Conclusion
Despite its growing fame, Bitcoin still remains a mystery to some gamblers. Hopefully I've uncovered a few aspects that you didn't know about BTC beforehand.
The biggest thing mainstream gamblers need to understand is that Bitcoin isn't a scam or a rapidly crashing commodity.
Instead, it's a popular cryptocurrency that has been used by online gamblers for half a decade. Don't let bankers or anybody else who stands to lose against BTC convince you that cryptocurrencies are complete trash.
I personally use Bitcoin, because it allows me to play at more offshore gambling sites. It's just as easy to use as credit cards or e-wallets once you get the hang of it.
However, there are also downsides to consider when gambling with Bitcoin. This is a volatile currency that can be worth $10,000 one day, and anywhere from $8,000 to $12,000 the next.
If you don't like playing the lottery with your bankroll on a daily basis, you should opt for a safer fiat deposit.
An even bigger drawback is that certain cryptocurrencies have surpassed Bitcoin in terms of transaction fees and speed. You'll pay and wait less when using coins like Dogecoin, Ethereum, and Litecoin.
Although major Bitcoin holders and miners have been working on Segwit2x — an attempt to improve the Bitcoin protocol — for the time being, you're better off gambling with altcoins wherever they're accepted.