The 21 Best Slots Games Online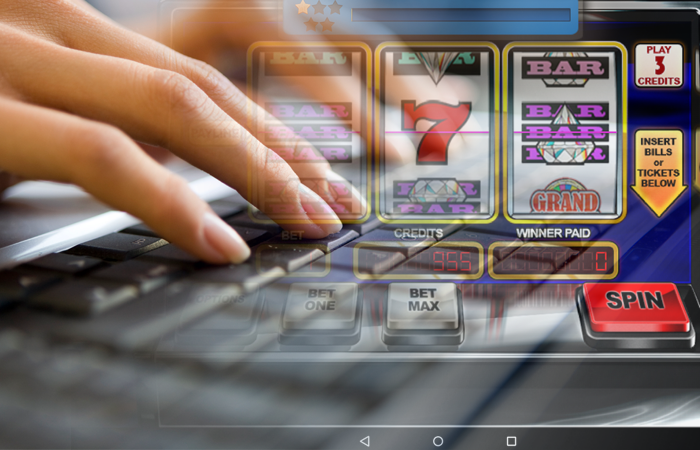 The first online slots appeared in the mid-1990s. Since that time, thousands of slots games have become available online, making it tough to sort out the best ones.
But if you're looking for help in finding the top online slots, I've compiled a list below.
This list includes 21 games that rate high in terms of their theme, graphics, bonuses, and / or jackpot size.
As you'll see, several Microgaming and Net Entertainment, or NetEnt slots appear near the top because they're two of the world's top gaming developers.
But you'll also find games from a variety of other software providers too.
Mega Moolah Slots
Mega Moolah Theme
Set in the jungles of Africa, Microgaming's Mega Moolah is a 5 reel, 25 line game that includes a lion, elephant, Cape buffalo, giraffe, zebra, and gazelle.
Based on the cartoonish graphics, atmosphere, and music, Mega Moolah is reminiscent of Disney's The Lion King.
Mega Moolah Bonuses
The witch doctor triggers free spins when it lands 3 or more times anywhere on the reels. All wins during free spins are multiplied 3x.
What Makes Mega Moolah Great?
The one thing that makes Mega Moolah stand out about all other online slots is its progressive jackpot. This prize is regularly worth eight figures, with the largest win being £13,213,838 €17,879,645 by Britain's Jon Heywood in 2015.
Aside from the size of this jackpot, the other great thing is that you only need to bet one cent per line $0.25 overall to qualify for the top jackpot.
Many games with progressive jackpots this large force you to bet $1 or more, making Mega Moolah special in this regard.
Gonzo's Quest Slots
Gonzo's Quest Theme
Gonzo is a Spanish conquistador who treks through South American jungles in search of the City of El Dorado.
The background reflects this through temple ruins, overgrown trees, and the occasional glimpse of El Dorado.
Gonzo's Quest Bonuses
NetEnt's Gonzo's Quest features cascading reels, where symbols from winning combinations disappear and allow symbols from above to fall and take their place.
This allows you to form extra wins with an increasing multiplier on every consecutive payout. Multipliers include: 1x, 2x, 3x, and 15x.
If you land 3 or more Free Fall symbols on adjacent reels, you'll activate 10 Free Falls, which are free spins in cascading reel format.
What Makes Gonzo's Quest Great?
The best aspects of Gonzo's Quest include the graphics and atmosphere. NetEnt has done a good job of creating a fun, treasure hunting adventure that makes you want to play again and again.
Many NetEnt online casinos also offer free spins on Gonzo's Quest to new depositors. This has furthered Gonzo's Quest's popularity and made it a classic in the gaming world.
Hall of Gods Slots
Hall of Gods Theme
Another NetEnt slot, Hall of Gods is based on Norse mythology and includes the gods Freya, Idun, Loki, Odin, and Thor.
If you like the Thor movie franchise, then you'll appreciate the serious, dramatic tone featured in Hall of Gods.
Hall of Gods Bonuses
The sea monster is an expanding wild symbol, letting out a roar and swinging its tail as it expands to cover a reel.
You trigger 10 free spins when you land 3 raven scatter symbols anywhere on the reels.
You unlock a second screen bonus round by getting 3 Thor's hammer symbols on the reels. This takes you to a screen filled with 15 mirrors, and you crack open the mirrors until you match 3 prizes.
One potential prize is the progressive jackpot, which is normally worth seven figures.
What Makes Hall of Gods Great?
Hall of Gods is another game where the jackpot drives its popularity.
The biggest ever payout is €7,788,882, which occurred in April 2015. Hall of Gods has also paid out €7.7m 2012, €6.4m 2013, and €7.3m 2015.
Even without the jackpot, Hall of Gods would be a solid game thanks to its unique graphics and popular Thor style theme.
Cleopatra Slots
Cleopatra Theme
The Queen of the Nile is one of the most popular slots themes ever. But no Cleopatra slot stands out as much as IGT's version, which, despite being released over a decade ago, remains popular in online casinos.
Symbols in this game include: Anubis, Cleopatra, crook & flail, Eye of Horus, scarab, Sphinx, and several letters.
Neither the background nor symbol graphics are impressive by today's standards. But the theme and progressive jackpot, which is sometimes worth seven figures, still attract players.
Cleopatra Bonuses
When 3 or more Sphinx symbols appear on the reels, you trigger 15 free spins. These can be retriggered at any point during the bonus, with the potential to earn up to 180 free games.
What Makes Cleopatra Great?
Much like how she seduced Julius Caesar and Mark Antony, Cleopatra continues seducing slots players today.
Somewhere along the line, IGT's Cleopatra became the most popular version, despite its limited features and graphics. That said, a mix of nostalgia, Cleopatra, and the big progressive jackpot drive this game's popularity.
Starburst Slots
Starburst Theme
This 5 reel, 10 line game is like a classic slot on steroids.
The symbols themselves – 7s, BARs, and different colored gems – are where the classic element comes in. But where NetEnt's Starburst separates itself is through excellent graphics and mysterious music.
The background is also nice, which a subtle outer space feel and floating stars.
Starburst Bonuses
Appearing on reels 2, 3, and 4, the Starburst wilds are expanding wild symbols that also give you a free re spin. The maximum number of re spins that you can get in a row is 3.
What Makes Starburst Great?
While Starburst is limited on bonuses, the design and graphics are really good.
Another reason for this game's popularity is that, like Gonzo's Quest, Starburst is tied into many casino welcome bonuses.
Mega Fortune Slots
Mega Fortune Theme
Yet another NetEnt game to make the top 10, Mega Fortune embodies its name with cognac, designer watches, limos, money clips, and yachts. The yacht is wild, substituting for all symbols except the bonus wheel to form wins.
Besides the luxurious symbols, the music also reflects this game's high roller lifestyle.
Add in a progressive jackpot that's reached eight figures in the past, and Mega Fortunes is unlike any wealth themed slot that you've played.
Mega Fortune Bonuses
Triggered by landing 3 or more bonus wheel symbols, Mega Fortune's bonus round features a concentric wheel.
The goal is to get an arrow on the outer two layers so that you can spin the middle part, where the progressive jackpot awaits.
What Makes Mega Fortune Great?
NetEnt does a good job of making timeless slots in terms of theme and graphics. Mega Fortune also falls into this category because, despite being released in 2008, it looks and feels like modern slots.
The progressive jackpot is also a huge reason why this game remains popular.
In 2013, a Helsinki, Finland native won €17,861,813 through Mega Fortune. Other big wins include €3.9m 2010, €11.7m 2012, €8.5m 2015, and €4.9m 2016.
Thunderstruck II Slots
Thunderstruck II Theme
Back in 2004, Microgaming released Thunderstruck, which intrigued players with its mix of unique graphics and Norse mythology.
Microgaming wisely made a sequel in 2010 that features enhanced graphics and a 243 ways format.
This modern looking slot is similar to Hall of Gods, only the graphics are crisper and look less like illustrations. You'll also see popular Norse figures like Loki, Odin, Thor, and the Valkyrie.
Thunderstruck II Bonuses
Thunderstruck II sees you level up in bonuses as you continue triggering the bonus round. Here's a look at the bonuses in order:
Valkyrie = 10 free spins + wins multiplied 5x
Loki = 15 free spins + Wild Magic feature random wilds
Odin = 20 free spins + Wild Raven feature random multipliers
Thor = 25 free spins + Rolling Reels a.k.a. cascading reels
One more bonus is the Wild Storm feature, where Thor randomly appears and turns reels into expanding wilds.
What Makes Thunderstruck II Great?
With several bonus rounds, solid graphics, and memorable characters, Thunderstruck II is another great slot for mythology fans.
Superman Slots
Superman Theme
While NextGen has made several good superhero slots, Superman remains our favorite.
For starters, this 50 line game is presented in perfect comic book fashion. And you switch between Metropolis and an outer space background when you use the Bonus Bet.
Symbols include: Superman wild, Superman icon bonus, Lex Luther, Lois Lane, Daily Planet, skyscrapers, train car going off the tracks, busted crate, breaking chains, and Clark Kent's glasses.
Add in dramatic superhero music and you have the perfect slot for any comic book fan.
Superman Bonuses
You must activate the Bonus Bet 50 lines + 10 coins to be eligible for the Save the World feature. This bonus sees you choose one of three doors, which contain either hostages cash prize, Lex Luther multiplier up to 100x, and kryptonite ends bonus.
You can also trigger 10 free spins by landing 3 or more Superman icons anywhere on the reels.
What Makes Superman Great?
Superheroes gained their popularity from comic books released in the 1940s and beyond. NextGen's Superman is a nice ode to this era thanks to its graphics and symbols.
This slot also comes with a couple of nice bonuses, especially the Save the World feature.
Book of Ra Deluxe Slots
Book of Ra Deluxe Theme
Encouraged by the success of Book of Ra, Novomatic made Book of Ra Deluxe as a follow up.
The differences aren't glaring since the Deluxe game has 10 lines, instead of 9, and slightly better graphics. But this has become the preferred version among online casino visitors.
The theme takes you into Egyptian tombs in search of the powerful Book of Ra. Symbols include an Indiana Jones type character, Book of Ra, pharaoh tomb, scarab, and an Egyptian artifact.
Book of Ra Deluxe Bonuses
Landing 3 or more Book of Ra symbols anywhere on the reels triggers 10 free spins with expanding wilds.
What Makes Book of Ra Deluxe Great?
As movies like The Mummy and Sahara show, hunting for treasure in the desert can be an exciting affair.
Book of Ra brings this same feeling to the reels through its background and symbols. This game doesn't have the best graphics or biggest jackpot, but it's easy to play and has a universally liked theme.
Guns N' Roses Slots
Guns N' Roses Theme
The first in NetEnt's Rock series, Guns N' Roses remains the gold standard for musical slots.
This game lets you rifle through a 5 song playlist to enjoy Guns N' Roses hits like Welcome to the Jungle, Sweet Child o' Mine, Paradise City, November Rain, and Chinese Democracy.
Gameplay and Wagering
Besides the playlist, the best part of Guns N' Roses is its multiple bonuses, including the following:
Solo Multiplier = Win up to 10x your triggering bet.
Appetite for Destruction = Expanding wild symbol in the shape of a cross.
Record Bonus = A record spins to determine your bonus prize.
What Makes Guns N' Roses Great?
Even if you're not a Guns N' Roses fan, you can appreciate being able to change songs at any time, multiple bonuses, and the high energy atmosphere.
Good Girl Bad Girl Slots
Good Girl Bad Girl Theme
This 5 reel, 15 line slot allows you to switch from being good or bad at any moment.
The good side features an angel and smaller, less volatile payouts. The bad side features a demon girl along with larger, volatile payouts.
You can also switch to a mixture of the two payout formats by doubling your bet.
Good Girl Bad Girl Bonuses
When you land 3 Money Wheel symbols on reels 1, 3, and 5, you get to spin the Money Wheel for either the Good or Bad Jackpot.
This Betsoft created game also offers a Click Me bonus, where you choose one of four presents to reveal a prize.
What Makes Good Girl Bad Girl Great?
Like most Betsoft slots, Good Girl Bad Girl features exceptional 3D graphics and animations. The fact that you can choose your morality and payout volatility add a unique element to this game.
Zeus III Slots
Zeus III Theme
Completing the trilogy to WMS' most popular series, Zeus III takes you into the clouds of Mt. Olympus, where the thunder god himself awaits.
The game is laid out across a 6 reel, sideways pyramid, which makes for 192 pay line combinations.
Symbols include: Zeus wild, Pegasus, a ship, helmet, pot, coin, temple wild, and thunder bonus. The temple is a single wild sybmol, while Zeus becomes an expanding wild.
Zeus III Bonuses
3 thunder scatter symbols gives you 10 free spins, 4 delivers 25 free spins + 10x multiplier on the triggering bet, and 5 symbols equals 50 free spins + 50x multiplier on the triggering bet.
What Makes Zeus III Great?
While the Zeus III's graphics are only adequate, the sideways pyramid setup and overall feel make this game a winner.
Regarding the latter, we like how swirling wind sounds and Pegasus neighs can be heard throughout the game.
Blood Suckers Slots
Blood Suckers Theme
NetEnt's Blood Suckers is the first horror themed slot to land on this list.
The reason why is because this 5 reel, 25 line slot combines chilling music, atmosphere, and graphics to put you in the spooky mindset.
The graphics will be gory for most, but if you like vampire movies and TV shows, then you're going to enjoy Blood Suckers.
Symbols include: Count Dracula wild, hammer & stake bonus, vampire bride, gypsy vampire, elegant vampire, transformed vampire, demon vampire, potion, bible, crossbow, and garlic.
Blood Suckers Bonuses
Triggered by 3 or more hammer and stakes, the bonus round takes you into a chamber filled with coffins. The goal is to kill as many sleeping vampires as you can before the bonus ends.
What Makes Blood Suckers Great?
Combining animated blood, truly scary vampires, and a fun bonus round, Blood Suckers is the best horror slot available.
It doesn't hurt that this game offers 97.6% payback, which is among the highest in the gaming world.
Dragon's Cave Slots
Dragon's Cave Theme
Feeling like a combination of Conan the Barbarian and Lord of the Rings, Dragon's Cave takes you to a mystical mountain to plunder a treasure hoard. Along the way, you'll meet Yar male warrior, Jaina female warrior, and the Shaman.
The graphics in this 5 reel, 9 line slot won't blow you away, but the gameplay, atmosphere, and theme make Dragon's Cave worth playing.
Dragon's Cave Bonuses
If the dragon lands two or more times on the reels, the dragon breathes fire onto the reels and turns 3 symbols into sticky wilds.
When you land 3 or more treasure chests, you can choose between playing the Dragon's Cave or Sword bonus.
The Sword bonus sees you choose powers for the Shaman to bless your sword with. Dragon's Cave involves walking into a gold filled room and trying to grab treasure without awakening the fire breathing beast.
What Makes Dragon's Cave Great?
Once again, Dragon's Cave isn't a visual marvel. But what's impressive about this game is its ability to transport you into a fantasy world involving barbarians and deadly dragons.
Tarzan Slots
Tarzan Theme
Based on the books by Edgar Rice Burroughs, Microgaming's Tarzan is a 243 ways slot that includes all of the classic characters.
Symbols include: Tarzan, Jane Porter, Professor Archimedes Porter, Tarzan's monkey buddy, and Sabor the leopard.
It's no surprise that this game takes place in the jungle, with Tarzan cheering your wins with backflips and dances.
Tarzan Bonuses
Triggered by 3 or more wheel symbols, the Bonus Wheel gives you an opportunity to spin for cash prizes, a jackpot of 200x the triggering bet, free spins, and a bonus round.
The bonus round sees you pick hippopotamuses to reveal cash payouts.
What Makes Tarzan Great?
The graphics are easily Tarzan's greatest strength. The combination of 3D visuals and Tarzan doing stunts beside the reels make this game more appealing than 99.9% of the slots available.
Frogged Slots
Frogged Theme
Based on the 1980s arcade game Frogger, this Rival Gaming sees you help a frog cross busy highways and dangerous rivers. Frogged has graphics and music that support this retro arcade feel.
The frog is an expanding wild symbol, while the bulldozer triggers free spins when it appears 3 or more times.
Frogged Bonuses
If you land 3 or more bulldozers during free spins, you trigger the Rapid Rivers round. This takes you to a new screen where symbols include an alligator, rattlesnake, turtle, log, and fly sticky wild.
This matches the old arcade game, where you play both river and highway stages.
What Makes Frogged Great?
If you have a soft spot for everything retro – especially the 80s in general – then you'll love Frogged. This is as close as you'll get to an arcade game through a slots format.
Gladiator Slots
Gladiator Theme
Directed by Ridley Scott and starring Russell Crowe, Gladiator captivated film audiences with its tale of General Maximus' battling his way through the Roman gladiator pits.
Playtech's Gladiator relives the 2000 hit film through the use of real life actor symbols, dramatic music, and simple gameplay.
Symbols include: Emperor Commodus, Lucilla, Senator Gracchus, Juba, a gladiator helmet, and letters.
Gladiator Bonuses
3 or more coliseum symbols triggers the Coliseum Bonus, where you select spaces on four rows to reveal prizes.
3 or more gladiator helmets starts the Gladiator Bonus, where you pick helmets from a 3×3 grid to reveal cash prizes or the progressive jackpot.
What Makes Gladiator Great?
Few movie based slots recreate films like Gladiator does.
While Russel Crowe may not appear as a symbol, every other major actor shows up on the reels. Add in the musical score, which has a mortal feel, and this is the perfect slot for anybody who likes the Gladiator movie.
Vampires vs. Werewolves Slots
Vampires vs. Werewolves Theme
Amaya's Vampires vs. Werewolves is reminiscent of the Underworld film series, although the slot is more classic than modern.
This 5 reel, 20 line game features a vampire on reel 1, werewolf on reel 5, garlic, sword & stake, bible, gun & silver bullets, female vampire wild, and vampire vs. werewolf icon bonus.
The haunting piano score, whistling winds, and gruesome animations make this a very scary affair.
Vampires vs. Werewolves Bonuses
If a vampire on reel 1 and werewolf on reel 5 land during the same turn, they pay a random amount for each triggering symbol.
When the vampire vs. werewolf logo lands on reels 2, 3, and 4, you trigger a board game style bonus. You select either the vampire or werewolf, roll dice to guide them to the finish, and hope to avoid obstacles that end the round.
What Makes Vampires vs. Werewolves Great?
While the graphics, music, and theme are great, nothing trumps the board game. This is among the most detailed bonus rounds I've seen in the slots industry, and it'll have you praying for 3 triggering icons on every spin.
Lucha Libre Slots
Lucha Libre Theme
Created by Realtime Gaming, this 5 reel, 25 line slot centers on Mexican wrestling culture.
You'll see masked wrestlers, beer bottles, event flyers, liquor, trophies, and wild announcers on the reels. This all comes together to create the same feeling as Nacho Libre offered theater audiences in 2006.
Lucha Libre Bonuses
The wrestlers – Taco Mao and Guacamolio – only land in reel 3 and serve as wild symbols. If a wrestler wild expands to cover reel 3, it'll either double prizes or jump to the next reel to form an expanding wild.
You can also trigger a second screen bonus by landing 3 or more wrestling rings anywhere on the reels. This allows you to choose a finishing move on an opponent to earn free spins and multipliers.
What Makes Lucha Libre Great?
Lucha Libre perfectly creates the feeling of a gritty, small town Mexican wrestling match. Also, the second screen wrestling ring bonus is really fun to play.
Ooh Aah Dracula Slots
Ooh Aah Dracula Theme
Developed by Barcrest, Ooh Aah Dracula is good for those who want to be spooked without the gore seen in Vampires vs. Werewolves and Blood Suckers.
Symbols include: a dark castle, female vampire, heart werewolf, and letters.
The reels are outlined by castle walls, which is a nice touch to the atmosphere. You'll also hear a playful vampire tune while you're spinning the reels.
Ooh Aah Dracula Bonuses
If you land the heart symbol 3 times anywhere on the reels, you trigger 15 free spins with a random wild symbol.
If you trigger the bonus with 4 hearts, you get a second bonus round with 10 more spins. Unlocking the bonus with 5 hearts gives you an additional third bonus with 5 free spins.
What Makes Ooh Aah Dracula Great?
The graphics and concept of Ooh Aah Dracula are above average. But where this game really shines is its return to player, which, at 99.0%, is at the top of the industry.
1429 Uncharted Seas Slots
1429 Uncharted Seas Theme
Thunderkick has developed a reputation for creative slots games, and 1429 Uncharted Seas is no different.
Everything in this slot will remind you of ancient sea maps, from the symbols to background. Regarding the latter, the background is a map with various bits of land outlining the reels.
Symbols include: a compass, mermaid, crab monster, fish monster, turtle monster, octopus, sun, and moon.
1429 Uncharted Seas Bonuses
Appearing on reels 2, 3, and 4, the ship is an expanding wild symbol. When it appears, a sea monster rises out of the water to engulf the ship and create more wild symbols.
3 compass scatters award you 10 free spins, 4 compasses equal 20 free games, and 5 give you 50 free spins.
What Makes 1429 Uncharted Seas Great?
This game looks unlike any other slot that you'll see across online gaming. The map background and old style sea symbols create a unique atmosphere that makes 1429 Uncharted Seas worth trying.
Conclusion
While there are many great online slots, the ones on this list offer a nice combination of big jackpots and intriguing atmospheres.
Mega Moolah, Hall of Gods, Cleopatra, and Mega Fortune are solid slots, but they gain the most value from their life changing jackpots.
Other slots like Gonzo's Quest, Superman, Frogged, and Vampires vs. Werewolves don't offer 6 or 7 figure jackpots. But their graphics, theme, and music combine to make gaming enjoyable, even when you don't win.
What you value most in a slot may not be what everybody else does. But you'll definitely be happy with some of the slots on this list.
I encourage you to try any and all of these games for free, then decide if you want to play for real money later on.