Hide Bonus Offers
| | | | | |
| --- | --- | --- | --- | --- |
| #1 | Bovada Sports | 50% Up To $250 | Visit Site | Bovada Sports |
| #2 | BetUS | 125% Up To $2,500 | Visit Site | BetUS |
| #3 | MyBookie | 100% Up To $1,000 | Visit Site | MyBookie |
| #4 | Everygame | 100% Up To $500 | Visit Site | Everygame |
| #5 | BetOnline Sports | 60% Up To $1,000 | Visit Site | BetOnline Sports |
The 2018 Preakness Stakes – Post Draw, Latest Odds, and Final Predictions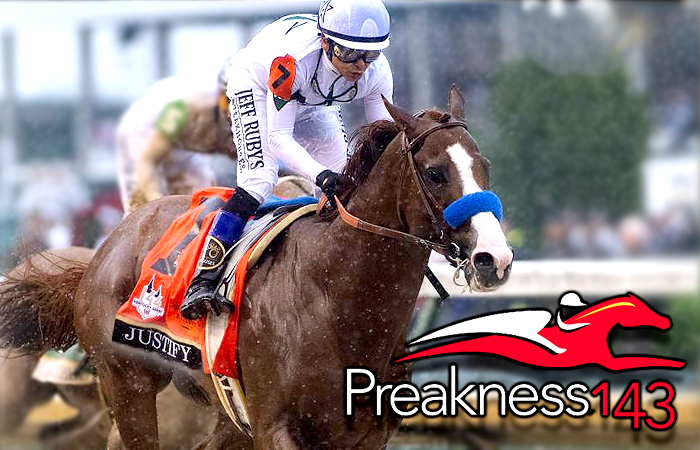 After two weeks of speculation, the field is officially set for the 2018 Preakness Stakes.
Justify still stands in as the top favorite at most horse racing betting sites, but with the field and post draws known to the world, bettors now have to wonder if there is a challenger worth backing.
The Kentucky Derby went exactly as most horse racing experts anticipated. Justify was the undefeated talent they thought he was, and despite a lack of experience and some stigma with not racing as a two-year-old, he came through.
That wasn't before Justify offered sizzling value for a KD favorite, but there will not be a repeat going into the second leg of this year's Triple Crown.
Instead, bettors will have to wager hard on Justify's -225 odds if they want to get some big money back, or they'll have to find the right sleeper bet to target instead.

Post Draw Results
Thanks to the Preakness featuring such a small field (just 8 horses), the post draw has minimal impact.
Regardless, it's one piece of information every bettor still wants to factor in as they finalize their bets.
Here's how the post positions played out on Wednesday night:
Quip
Lone Sailor
Sporting Chance
Diamond King
Good Magic
Tenfold
Justify
Bravazo
The favored Justify rolls out of the 7 spot, where the Preakness hasn't seen a winner from since (gulp) 2010. That's actually not that big of a drought, though, while Justify has already made an effort to buck history.
There isn't much worth noting from this post draw, as a different single-digit post draw has taken first place at Pimlico Race Course in each of the last six runs.
Due to the size of the field and the perceived talent gap, it might take something special for Justify to fail this weekend.
Latest 2018 Preakness Stakes Odds
The post draw comes off as fairly meaningless in a race of this size, but it's still important to note the odds handed out to each horse.
Justify did take a mild hit (previously -250) in terms of odds, so it's possible running on the far outside has the top Preakness Stakes sportsbooks scaling things back a bit.
I wouldn't read too much into it, but before you bet on the 2018 Preakness Stakes, make sure you know where every horse stands.
Here are the latest Preakness Stakes odds:
It's awfully hard not to fall in love with several of the options here, just because you have a 1-in-8 shot at converting some serious upside.
If you don't believe Justify is going to make it two TC wins in a row, you really should consider putting some cash on one of these other seven horses.
Good Magic gets it started at a very nice +325 price, and after finishing right behind Justify at the Kentucky Derby, he's the understandable top challenger.
The pricing balloons all the way to +1400 from there, where the oddsmakers regard Quip as the next-best bet to dethrone Justify.
To me, that isn't the best overall value, however. I'd be looking at Calumet Farm's Bravazo (+1800) or Diamond King (+2000).
Calumet Farm has a rich history in these big races, and Bravazo is pretty battle-tested. He only has three wins to his name, but he hung around (6th) at the Kentucky Derby and took down the Risen Star event.
Of the two, I'd be more inclined to wager on Diamond King, who has seen his odds fatten (previously +1600) in a matter of days.
Four first-place finishes and a third-place run at the Swale race make this a horse to monitor.
BETONLINE IS OUR FEATURED BETTING SITE
FOR THE 2018 PREAKNESS STAKES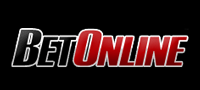 VISIT SITE
Some Quick Tips
In addition to factoring in post draw and the latest odds, you also always want to look at the trainer, jockey, and horse history.
Here are a few things that stand out for this race:
Calumet Farm has produced 7 Preakness winners (the most ever)
Bob Baffert has trained six Preakness winners (last in 2015)
Javier Castellano aims for a Preakness repeat (done just 6 times)
Chad Brown (Good Magic) trained last year's Preakness winner
Victor Espinoza (Tenfold) has three PS titles
Your research shouldn't stop here, but these are all interesting nuggets that can pull you in a number of directions in such a small field.
Justify's Top Challenger
The main threat here to Justify is absolutely still going to be Good Magic.
There is a huge gap between this horse and the next-best bet, which tells us two things: there really isn't another viable threat here, or Vegas wants you to put most of your eggs in two baskets.
I could lean either way with that, as odds don't always tell the whole story.
Quip, for example, is your third-best bet, and this horse intentionally bypassed the Kentucky Derby. As a winner of the Tampa Bay Derby, this horse has the talent to be a mild threat here.
I also won't completely rule out Bravazo at +1800. He's nabbed some wins, and Calumet Farm has produced a ton of winners in the past.
Still, this is Good Magic's show when you look at the anti-Justify bet.
At +325, you're still getting really good value for a talented horse that finished runner-up at the Kentucky Derby. In a shorter race, there is absolutely an argument for Chad Brown's gem to make a run at first place.
Brown did play a hand in Cloud Computing winning here in 2017, after all.
The Top Sleeper
It's really tough to single out a true sleeper in such a tiny field. Technically, you could start the sleeper conversation immediately after Good Magic, since the odds drop-off is so pronounced.
I still think there are pretty strong arguments for Quip and Bravazo, though, so I'll start sleeper talk at +2000 with Diamond King.
This is a very interesting horse just because its odds went down, and you're getting a nice price for pretty much no reason. Diamond King didn't run in the Kentucky Derby, but he's still been very successful, scoring wins in four of his six races.
The biggest win came at the Federico Tesio, while this horse has been highly competitive in five of its six career runs. I think riding with last year's winning jockey (Castellano) helps put him over the top as a very interesting sleeper.
The ascension to higher competition is difficult to assess, but if horse racing experts are mistakenly not giving Diamond King enough credit for dominating would-be inferior competition, they might be glossing over some ridiculous value.
Considering there are just two other colts with superior odds (in terms of upside) in this field, and I'm not particularly interested in them, Diamond King is easily the top sleeper I'm monitoring.
Who Will Win?
There are just eight horses competing for the right to be crowned a champion at the 2018 Preakness Stakes, so no matter how much you love any of them, it's fair to say they all have a reasonable shot here.
That being said, this really does feel like a two-horse race, and I'd be very surprised if Justify didn't win fairly easily.
Justify has everything going for him, as he's undefeated and trained by one of the most decorated trainers (Baffert), who happens to be 4/4 in the Preakness with a Kentucky Derby winner.
I think the big thing for me is the fact that Justify pulled away easily in less-than-ideal conditions at the Kentucky Derby. Now, in a better setting against inferior competition and a smaller horse count, there's an argument for him blowing everyone away.
If you want a sneaky play, look at Good Magic, Quip, or Diamond King. If you want the winner, the best bet is probably just eating the money and betting hard on Justify.
Now, Justify sweeping the Triple Crown is another story. If he gets the job done at Pimlico Race Course this weekend, we can broach that topic later.