The 2017 World Series of Poker: 17 WSOP Predictions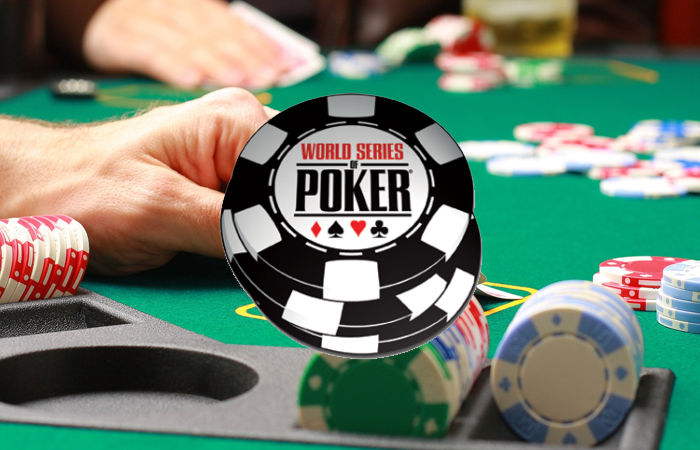 17 Predictions for the 2017 World Series of Poker (WSOP)Every summer the poker world turns its collective attention to Las Vegas, where the World Series of Poker (WSOP) plays out over six weeks of nonstop action.
The 2017 WSOP, which kicks off on May 30 and runs through July 17, marks the 48th annual edition of poker's most prestigious tournament series. Many millions of dollars will be won, new stars will emerge from the pack, and established pros will continue to polish their legacies.
Anyone who has ever attended the WSOP can attest to the series' special place in poker history, and most of the game's most enduring moments occurred in official bracelet events.
From the consecutive Main Event wins in 1976 and 1977 that shot Doyle Brunson to mainstream stardom, to Johnny Chan's masterful slow play of Erik Seidel in the 1988 Main Event, and Chris Moneymaker's industry launching victory as a rank and file amateur in 2003 – the WSOP is where poker's greatest stories are told.
Accordingly, poker pundits and prognosticators have created a niche industry out of WSOP predictions. Everything from the size and scope of newly added tournaments, status in the seemingly unending race for bracelet supremacy, and which celebrities will make the most noise on the felt will be parsed through and predicted by poker pros and fans alike.
We're not immune to this phenomenon either, as WSOP predictions can often provide a summer's worth of exciting sweats.
Take a look below for a tour of our 17 predictions for the 2017 WSOP, where life changing money will be on the line, along with a chance at attaining poker immortality.
1 – The Main Event Field Will Top 7,000 Players for the First Time Since 2010
Ever since Chris Moneymaker's win at the 2003 WSOP Main Event sparked the poker boom, industry pundits have used the tournament's field size to gauge the industry's "health."
And that makes sense, seeing as how the Main Event grew from 839 entrants in Moneymaker's winning year to 2,576 in 2004. From there, the field soared to 5,619 and 8,773 in 2005 and 2006, respectively, with the latter still ranked as the largest Main Event field in the WSOP's 47 year history.
Since then though, field sizes have stagnated to a certain degree, ranging from 6,352 to 6,865 between 2007 and 2016 – leaving aside 2010.
That year saw 7,319 players pony up the $10,000 buy in needed to take part in poker's grand spectacle, marking the only time the Main Event has eclipsed the 7,000 player plateau since Jamie Gold's unforgettable win in 2006.
We believe 2017 will be different, and despite the oft stated claim that "poker is dead," this year's Main Event should show that the game's heart is still beating.
After experiencing a slight dip between 2014 and 2015, the Main Event grew from 6,420 players to 6,737 last year – an increase of 317 entrants. If the field adds another 317 players, or even just 264, the upcoming Main Event should top the 7,000 player mark.
One reason we expect more folks to flock to the Rio when Main Event season rolls around is last year's champion, baccarat lover and gambler extraordinaire Qui Nguyen. After putting on a stirringly unconventional performance defined by bold bluffing, Nguyen showed an ESPN audience that poker's "anybody can win" motto is still justified.
A resident of Las Vegas by way of Vietnam, Nguyen was a regular on the low stakes tournament circuit in Sin City, but his true passion has always been baccarat. After scoring $8 million at the Main Event, a prize which dwarfed his typical tournament haul of a thousand bucks, Nguyen has given a new generation of recreational gamblers a modern day Moneymaker tale.
And as a well known figure within the tight knit community of Asian gamblers, Nguyen should be responsible for a major uptick in terms of Asian representation at the Main Event this year.
The 2010 Main Event grew by nearly 1,000 players after amateur Darvin Moon nearly did the impossible, and that was based on a miraculous runner up run. Against all odds, Nguyen became poker's World Champion last summer, and that status being bestowed on a relatively inexperienced player should motivate the few hundred recreational players we need to make this prediction a reality.
2 – Last Year's Record for Combined Entries Will Be Beaten
Last year's WSOP festivities attracted record setting crowds, to the tune of 107,833 combined entries across the 69 event schedule.
We're surely not subscribers to the theory that poker's popularity is in decline, and a six figure turnout for a tournament series over a span of six weeks certainly supports that view.
The WSOP's organizers are famous for their innovative spirit and refusal to rest on their laurels, so even with a record well in hand, we think they'll be shooting for 110,000 entries and beyond.
With the introduction of six "Flagship Events," each one held over the weekend, the 2017 WSOP schedule has been designed specifically to suit recreational players. The head honchos know by now that the professional community, despite their regular airing of grievances, will always show up to ply their trade. By creating the Flagship Event concept, the WSOP is clearly catering to its recreational player base.
The six most popular low buy in, massive field events – the Millionaire Maker, Colossus, Seniors and Super Seniors, Monster Stack, and Crazy Eights – will now take place over Friday, Saturday, and Sunday scheduling to accommodate the larger crowds.
And creative scheduling will ensure that the Seniors and Super Seniors events, which routinely attract 5,000 runners and up, are held during the Electric Daisy Carnival (EDC) dance festival, when legions of twenty something's will be frolicking in the Nevada desert.
Small adjustments like these are expressly designed to court larger fields, so we wouldn't be shocked in the slightest if last year's record setting combined field swelled over 110,000 players by summer's end.
3 – Maurice Hawkins Will Breakthrough for His First Bracelet Win
A longtime veteran of the live tournament grind, Florida based pro Maurice Hawkins was always known more for his mouth than making final tables. But thanks to a torrid streak over the last 12 months, the notorious table talker has silenced critics.
Playing almost exclusively on the WSOP Circuit, Hawkins began piling up first place finishes in April of last year, winning consecutive Circuit rings at the Council Bluffs, Iowa stop. The second win came in the Main Event, good for over $113K and Hawkins' sixth gold ring at the time.
Within a week, Hawkins was at it again, taking home over $279K and his seventh ring at the Cherokee, North Carolina stop's Main Event.
He grabbed another $98K and his eighth ring in November of 2016, on home turf no less, winning the Palm Beach stop's Main Event.
By April of this year, a little over a month ahead of the WSOP proper, Hawkins earned his 10th gold ring – setting the record for most Circuit wins ever – by winning the Council Bluffs Main Event for the second straight year.
Along with all of his outright wins, Hawkins has added eight more final tables on the Circuit over that span.
Hawkins is riding a string of strong performances dating back more than a year, and that sort of sustained success can't be explained away as a simple hot streak.
And while he hasn't experienced the same level of success when competing for bracelets, he has proven capable of overcoming the larger fields and less refined play of typical WSOP events. Back in 2014, Hawkins soared through a massive 7,977 player field in the $1,500 Millionaire Maker event, making the final table before bowing out in 9th place.
Winning at the WSOP is never easy, and the list of decorated pros who haven't yet broken the bracelet barrier is a long one, but we're willing to wager that Hawkins removes his name this year. He's just playing too well, and has been for too long of a stretch, to discount his chances.
And if Hawkins does capitalize on his momentum to win poker's premier prize, expect one hell of a bracelet acceptance speech the next day.
4 – A Woman Will Make the Main Event Final Table for the Second Time Ever
One of the yearly rituals observed during every WSOP Main Event involves tracking the women in the field.
Traditionally, women make up less than 4 percent of the Main Event field – which regularly tops the 6,000 player mark – and last year only 3.978 percent of entrants were women. That's only 268 women out of 6,737 players for 2016, which goes to show the statistical uphill climb females face when it comes to this particular tournament.
The first and only woman to reach poker's pinnacle by taking their seat at the WSOP Main Event was Barbara Enright, an accomplished pro who played her way to the endgame in 1995. Her run was cut short courtesy of a brutal suck out, losing with 8 8 to 6 3 in an all in confrontation after the Q 6 3 flop, but Enright did comeback to become the first woman to win an open WSOP event in 1996.
Since Enright's exploits, the poker world has watched each Main Event while tracking the "Last Woman Standing."
Annie Duke came closest in 2000 with a 10th place finish, and in 2012 the dream was ended in brutal fashion when Elisabeth Hille and Gaëlle Baumann bowed out in 11th and 10th place, respectively. Baumann became the Last Woman Standing for the second time last year, finishing in 102nd place, but this summer should see the final table streak end.
Through the first five months of the year, 2017's tournament schedule has simply been dominated by women.
In February, the World Poker Tour (WPT) saw its own woman winner drought end, as Ema Zajmovic took top honors, and $183K to boot, for her victory at the $3,500 WPT Montreal Main Event.
Maria Lampropulos collected a cool £1 million this April for winning the £5,300 buy in PartyPoker Millions event in England.
After landing a huge $318K score for winning the WSOP Circuit Cherokee Main Event in April, in her first live tournament cash no less, Vanessa Truong added a final table and 5th place finish at the WSOP Circuit Baltimore Main Event
When talented and ambitious pros like Cate Hall, Loni Harwood, Maria Ho, and several others are added to the mix, 2017 is as good a time as any to watch a woman work their way to the most anticipated final table of them all.
5 – Comedian Kevin Hart Will Make PokerStars Proud With His First Tourney Cash
Celebrity sightings at the WSOP are quite common, with familiar faces like Ray Romano, Brad Garrett, Jason Alexandre, James Woods, Gabe Kaplan, and Jennifer Tilly regularly hitting the felt to enjoy their favorite pastime.
And thanks to the marketing savvy of online poker titan PokerStars, sponsored athletes like Brazilian soccer stars Ronaldo and Neymar Jr. have taken up tournament poker in recent years.
Kevin Hart became the latest celeb to join forces with PokerStars in late April of this year, signing onboard with one mission in mind: making poker fun again.
The standup comedian turned Hollywood heavy hitter jumped into the fray back in January, taking part in the PokerStars Championship Bahamas (formerly the PCA) $100,000 buy in Super High Roller event. Hart even survived the Day 1 gauntlet too, proving that he's capable of competing alongside talented players even if the session was more promotional stunt than anything else.
Considering a report by Forbes that tabbed his 2016 earnings at $87.5 million, Hart can certainly afford to play the biggest events, but associating with PokerStars in a sponsorship role helps alleviate his expenses.
Hart officially announced his union with PokerStars at the company's Championship Monte Carlo event, flying in via helicopter and gabbing it up with Daniel Negreanu before hopping in another $100,000 buy in Super High Roller.
And while he didn't make the money on that day, we'll venture a guess that rubbing elbows with elite high stakes poker pros for several hours taught Hart a thing or two. He'll undoubtedly be motivated to prove the doubters wrong, and nothing does that in the poker world like success on the WSOP stage.
We say Hart hits the WSOP with, as his pal Kid Poker might say, a clear intention to play well. Throw in a bit of beginner's luck, and the whims of variance, and why can't Hart build a big stack and ride it to his first recorded live tournament cash?
6 – PokerNews' Return as the Official Live Reporting Team Will Draw Rave Reviews
Between 2007 and 2014, poker fans around the world visited PokerNews to scroll through up to the minute reporting live from the floor of the WSOP.
The site's dedicated team of live reporters provided continuous updates on every tournament, leading readers on a tour of the tables which included running chip counts, elimination hands, feature stories, and multimedia elements like audio and video clips. For poker enthusiasts, PokerNews' live updates offered the next best thing to being at the Rio.
The WSOP organizers decided to bring live updates in house beginning in 2015, and after a rocky initial run, the same team returned for a more successful 2016 campaign. Even so, the #BringBackPokerNews hashtag stayed trending on poker Twitter throughout both summers, prompting WSOP officials to shift course.
When PokerNews announced that it would return as the official live reporting provider for the 2017 WSOP, players and poker enthusiasts rejoiced. It's no knock on the WSOP's in house team, many of whom previously worked with PokerNews anyhow, but the site's more modern feel and comprehensive content made it the clear fan favorite.
Motivated by a two year absence, and armed with the most capable and qualified staff in the industry, we expect PokerNews to make a quick return to form. Thousands of people took to social media and asked for them to be brought back, so the platform will work hard to return the favor.
7 – Jason Mercier Will Whiff to Follow Up His Famous 1 2 1 Run
Last summer the poker world was captivated by the exploits of Florida pro Jason Mercier, who briefly went supernova while winning two bracelets – sandwiched around a second place finish –within one week's time.
Considering the background of Mercier's now infamous bracelet bet against fellow Team PokerStars pro Vanessa Selbst, who laid him 180:1 on $10,000 that Mercier couldn't win three bracelets, even mainstream media outlets like ESPN came calling.
He added more than $860K to his lifetime career earnings, but Mercier's real skin in the game came from a series of additional bracelet bets against other high stakes pros like FedorHolz. According to poker lore, Mercier collected millions of dollars on top of his official winnings, making his 2016 WSOP one of the more profitable recorded by non Main Event winners.
But despite all that, 2017 is a new year, and Mercier has settled into family life following his post WSOP marriage to poker pro Natasha Barbour in November of last year.
After notching 11 cashes at the 2016 WSOP, Mercier has added just seven more in the money finishes since then. And sure enough, one of those was a huge first place finish for $794K on home soil at the Seminole Hard Rock Poker Showdown's High Roller event – but this is Mercier we're talking about.
Even with a return to his winning ways in the books, Mercier is up against a history of multiple bracelet winners from one year falling short the next time around.
Both Brian Hastings and Max Pescatori experienced similar success in 2015, putting up 7 1 1 and 1 8 1 runs, respectively. But at the 2016 WSOP, neither of them managed to win a bracelet – demonstrating just how hard it can be to capture every last chip in a WSOP event.
We'll put Mercier at a pair of final tables this summer, but unlike last year's dreamlike week of playing above the rim, he'll feel the gravity of variance and fall back to Earth.
8 – The Colossus III Will Fall Under 20,000 Entries for the First Time
When the $565 buy in Colossus tournament debuted at the 2015 WSOP, it became the lowest priced open bracelet event since 1980.
Stretching multiple starting flights out over several days, and the opportunity to fire bullets at will, pros and recs alike scrambled to get in on the low risk / high reward event. When it was all said and done, the inaugural Colossus became the largest live poker tournament ever held, drawing 22,374 runners – shattering the previous record of 8,773 from the 2006 WSOP Main Event.
With the novelty factor removed, those incredible attendance numbers dipped slightly to 21,613 last year, shedding 761 runners in the process. Part of the decline may have been attributed to the WSOP's infamous payout issues in 2015, when players who cashed in the Colossus were forced to wait in line for hours, or out of the Rio for days on end, before receiving their winnings.
In any case, the Colossus returns for a third run this summer, but we think the drop off in entries will repeat itself to bring the field size under 20,000 entries.
That would require a loss of 1,614 entries, which would obviously be a dramatic decline in relative terms.
But we agree with legendary poker media person Kevin "Kevmath" Mathers, who tweeted a prediction of 20,183 entries for Colossus III. According to Kevmath, the WSOP schedule offers more of the low buy in experiences that Colossus fans crave, which will work to spread the recreational player market thin.
The $333 buy in Online, the $365 Giant, the $888 Crazy Eights events are all positioned to compete with Colossus III for budget minded players.
Two pros have captured the crown in the previous Colossus events, which is another reason to expect amateur players to look elsewhere.
We'll play it safe and set the line at 19,995 entries this time around – just low enough to make our prediction a reality.
9 – Phil Ivey Will Return with a Vengeance from His Recent Court Losses to Bag a Pair of Bracelets
For a solid decade during the poker boom, fans and pros alike reflexively answered "Phil Ivey" when asked about the best poker player on the planet.
And that made sense too, after Ivey added seven bracelet wins to his resume between 2000 and 2009 alone. Having thrust himself into the all time bracelet race alongside legends like Phil Hellmuth, Doyle Brunson, and Johnny Chan, the man once known as "No Home Jerome" during his underage cash game days in Atlantic City should surely be considered poker royalty.
The problem for Ivey, poker wise anyhow, has always been focus. For a player so preternaturally skilled at the game, Ivey began playing tournament poker with disturbing infrequency. After skipping out on the entire WSOP in 2011, and only appearing intermittently for several straight years, Ivey returned to the Rio to notch his 10th bracelet win in 2014.
That pulled him even with Chan and Brunson on the all time leader board, and with both players essentially retired from tournament action, Ivey's lone competition remains Phil Hellmuth and his 14 bracelets.
The problem is, Ivey has never appeared to be all that concerned with catching Hellmuth. While poker enthusiasts avidly follow the bracelet chase exploits each summer, Ivey was usually forced to place big bracelet bets just to stay motivated.
But one thing that has always driven Ivey to play well is cold hard cash, and considering the pro's awful run of court decisions over the last year, money will definitely be the motive this year.
We'll leave it up to you to search for the gory details, but sufficed to say, Ivey's attempt to beat the casinos at their own game in million dollar sessions of baccarat and punto banco backfired spectacularly. Rather than pocketing an eight figure sum for his run of "luck" in two high stakes table game sessions, Ivey's conduct failed to satisfy two courts in the U.S. and England – leaving him without dime in profit and down a ton in legal fees.
The proverbial dust has settled by now, and with WSOP season fast approaching, we picture Ivey sitting in a game somewhere and focusing like only he can. For the game's true elite, combining preparation and the will to win provides an inside track to sustained success, and nobody knows that better than Ivey.
Then again, the game of poker is always evolving, and Ivey hasn't recorded a live tournament cash since January of 2016 – giving him more than 16 months of ring rust to shake off.
He's racked up 10 bracelets while only attending the WSOP sporadically, so we're willing to gamble that Ivey claims two more this summer while putting in a (for him at least) full workload.
10 – Daniel Negreanu Will Cash in At Least 10 Events
As poker's all time tournament earnings leader, Daniel Negreanu knows a thing or two about making the money.
The man known to poker fans the world over as "Kid Poker" has notched 261 cashes during his storied career, and we expect him to add another 10 to the count this summer.
In a blog post published during his WSOP preparation process, Negreanu outlined his preliminary plans to play 40 events at a combined cost of $384,600. Things may change as the summer gets into swing, but for a player like Negreanu – who prides himself on setting clear goals before pursuing them relentlessly – we can expect him to hew closely to this schedule.
Part of Negreanu's approach this year also involves slimming down his No Limit holdem (NLHE) selection, while focusing more on mixed game events instead. As he explains it, the WSOP's decision to avoid installing a full shot clock akin to that used in the WPT Tournament of Champions has put him off the stall fests that large field NLHE events at the WSOP can become.
Last year saw Negreanu record nine cashes – a number he reached in 2014 as well – but we'll predict that a motivated Kid Poker makes the push to 10 cashes this time.
For one thing, his increased focus on non NLHE events should bode well for Negreanu. Six of his nine cashes in both 2014 and 2016 came in mixed game formats, so sticking to his bread and butter – and the much smaller fields mixed game events draw – should let Negreanu hit the ground running.
And although we're not making it an official prediction, we wouldn't be shocked in the slightest of Negreanu ties, or even breaks, the all time record of 12 cashes in a single WSOP. That mark was set last year by Michael Mizrachi and Ryan Laplante, owing to the ever expanding schedule, and there's no reason why a stellar summer by poker's brightest superstar can't set another standard.
11 – No Player Will Win Multiple Bracelets, Ending a 17 Year Streak
This is probably the longest shot among our slate of predictions, but like they say, streaks have to end sometime.
In this case, at least one player has captured more than bracelet wins at 17 consecutive WSOPs, with the streak lasting from 2000 through 2016.
Last year it was a trio of veteran pros in Jason Mercier, Ian Johns, and Benny Glazer who did the deed, as each took home two bracelets. In 2015 the honors went to Max Pescatori and Brian Hastings, and the year before that Dominik Nitsche and George Danzer went multiple, with the latter winning three times in a single summer.
Tom Schneider won a pair of bracelets in 2013, a repeat of the same feat from 2007.
To find the last WSOP that didn't produce a two or three time winner, you have to go back all the way to the 1999 WSOP.
Of course, that edition of poker's premier festival was held well before the boom days, so the schedule featured just 16 bracelet events in total.
With 69 bracelet events on tap for 2017, a solid player's chances to follow up a single victory with another later in the series have more than quadrupled. The recent rise in multiple bracelet winners is a direct consequence of the expanded schedule, as the top pros arrive prepared to play several dozen events.
Even so, we recognize that all streaks must come to an end at some point, so why not this year? It would almost be a fluke at this point, considering the sheer scope of the schedule, but we'll go out on a limb and say that 69 different players will emerge as bracelet winners.
12 – Salomon "Hashtag King" Ponte Will Try to Violate His Caesars Property Ban
One of the more regrettable rises to poker "stardom" in recent memory is that of Salomon Ponte. He's the self-proclaimed "Hashtag King" who has run amok in recent months.
After earning over $344K for his win at a WPT Deepstacks Main Event in January of last year, Ponte quickly set to work setting his reputation, and his bankroll, ablaze.
A taping of the Poker Night in America cash game this April was marred by Ponte's antics, which included vile swipes at opponent Shaun Deeb's wife and sister. Those insults jumped out from Ponte's constant stream of invective, but his appearance was made even more memorable when Deeb turned two pair over on the felt to beat Ponte's top pair / top kicker.
Ponte was stacked by the hand and needed to reload, but rather than simply pull out some cash or chips, or even secure a loan, he proceeded to beg the assembled pros to pawn his watches, cell phone, and even his passport. The display was more pathetic than it sounds via print, and despite an interminable session of bargaining led by Brandon Cantu, no takers for Ponte's gear could be found.
Soon afterward Ponte posted footage of himself being escorted out of a nearby hotel room by the police, due to his inability to pay the bill.
A short time later, World Star Hip Hop posted a video of Ponte arguing with a Las Vegas restaurateur who claimed the self styled poker pro had skipped out on the check. Ponte didn't even deny the charges either, instead proffering the same excuses about "waiting for a wire" while subjecting the staff to racist, misogynistic, and homophobic harassment.
The poker world is well aware that Ponte is already banned from all Caesars owned properties, including the Rio, following an earlier outburst and interaction with casino employees. That would seem to preclude Ponte from competing at the WSOP, but the Twitterverse is littered with tales of him showing up to other venues where he's already been 86'd.
We hope this one doesn't come true, but if the poker media pages are flashing headlines like "Hashtag King Carted Out of WSOP" this summer, don't say we didn't warn you.
13 – New Procedures for Calling Clock Will Work Wonders on Chronic Tanking
In an effort to take on tankers – or players who habitually take several minutes to make basic decisions – WSOP organizers adjusted Rule #80 ahead of this year's series.
Previously, when one player called the clock on another, the tournament director summoned to the table would administer a hard 60 second countdown.
But beginning this year, tournament officials will be afforded discretion when it comes to clock countdowns. When a player is deemed to be a repeat offender, or the "game situation" doesn't naturally suggest that extra time is needed, tournament directors can now lower the countdown to 40 seconds and below, down to a strict 10 second window.
Top pros like Daniel Negreanu have gone on record to support the tighter tanking times, continuing an industry wide trend.
The World Poker Tour debuted its "Action Clock" in April of last year, which limits players to a 30 second decision window throughout the tournament, supplemented by four 30 second time extension chips for tanking purposes.
PokerStars Live also introduced a similar shot clock to speed the game along in its $10,000 buy in events, so the WSOP's measures shouldn't come as a surprise to poker pros.
Recreational players aren't exactly prone to excessive tanking anyway, but if any issues were to arise this summer, we'd expect them to come from the casual crowd. Even so, we don't think the reduced countdowns will cause any major problems when they're rolled out at this WSOP – on the contrary in fact.
These common sense measures specifically allow tournament directors to use their discretion, so other than the handful of pros that are notorious for taking too long by default, this rule probably won't be applied all that often. Stalling on the bubble is the biggest threat, causing recreational players and pros alike to prolong their decisions in an effort to squeak into the money.
If they can shave even a few minutes off the average money bubble – many of which stretch on for hours in large field WSOP events – the tweaks to Rule #80 will be well received, and rightfully so.
14 – Chris "Jesus" Ferguson Will Rise from the Dead with First Bracelet Win in 15 Years
By now most poker fans know all about the fall from grace of poker pro Chris Ferguson, so we won't rehash those gory details here.
But sufficed to say, the former Full Tilt Poker (FTP) head honcho left the game in disgrace in 2011, when the details of the financial fraud committed by "Jesus" and his fellow FTP founders came to light. Whether or not Ferguson participated in the theft of player funds that doomed FTP can still be debated, but the fact remains that he oversaw one of the industry's most infamous scandals.
After spending six years in self imposed exile from the poker world, Ferguson waited until the last round of FTP repayments were distributed in late 2015, before reappearing at the 2016 WSOP. Reticent to comment on the past, Ferguson offered media members nothing but an "I'm just here to play poker" rebuff when asked about his motivation for returning to the felt.
With fellow players heckling him the entire time, Ferguson then went on to display the poker prowess that made him one of the boom's original stars. Competing in everything from the $565 buy in Pot Limit Omaha event to the $10,000 buy in H.O.R.S.E. World Championship, the cowboy hat clad Ferguson stormed through the summer en route to 10 cashes.
Most of those were minor affairs, min cashes and the like, but Ferguson did manage to come close to his first gold bracelet since 2003 on three occasions. After starting the summer with 19th and 13th place runs in small buy in tournaments, Ferguson made the final table in the $10,000 buy in Six Handed No Limit holdem World Championship.
He ultimately bowed out in 4th place, much to the delight of jeering former FTP players in the audience, but Ferguson definitely proved that he can still play at an elite level.
Last year's reemergence at the WSOP came with an air of novelty, and for both Ferguson and the field, emotions were running high.
This time around should be a little different, and at the very least, Ferguson knows what to expect from his fellow bracelet hunters in terms of table talk and confrontations.
We'll say that experience adds to his clearly intact poker skill set to set the stage for truly memorable moment, as one of poker's chief villain's returns to the winner's circle for the first time in 15 years.
15 – Phil Hellmuth Will Win Bracelet #15 in a Non Holdem Event
Entering the 2012 edition of the WSOP, Phil Hellmuth was the proud owner of 11 gold bracelets – more than any player on the planet.
But despite that success, the "Poker Brat" was never really mentioned during discussions about the best all around poker players in the game. That's because the term "poker" encompasses several main variants, and dozens of related offshoots – and top pros pride themselves on playing every game well.
For Hellmuth, however, his 11 bracelets to that point had all come in Texas holdem events – making him a one hit wonder in the eyes of many peers.
That wasn't for a lack of trying though, as Hellmuth notched an incredible – and no doubt heartbreaking – run of three runner up finishes in 2011, all of them in non holdem games. Nearly winning the $50,000 buy in Poker Players Championship event, which spreads an eight game mix, was enough to get the "holdem specialist" monkey off Hellmuth's back.
He made sure of it in 2012 by winning the $2,500 Razz tournament for his record extending 12th bracelet. Number 14 came in the $10,000 buy in Razz World Championship, so clearly Hellmuth has realized that non holdem events – and their far smaller fields – represent a golden opportunity to collect more bracelets.
Recent history also bodes well for a non holdem final table run. Hellmuth doesn't play as often as he used to, but when he showed up at Commerce Casino for the L.A. Poker Classic this February, he brought his A game.
A second place finish in an $1,100 2 7 Single Draw event wasn't enough, so Hellmuth went out and won the $1,100 buy in Omaha / Stud Eight or Better tournament.
Those were Hellmuth's last recorded live cashes ahead of the WSOP. With that in mind, his increased focus on – and success in – a wider range of games gives us a good feeling that Hellmuth will turn the big 15 in a non holdem event this summer.
16 – International Players Will Sweep the Three Online Events
This one may be playing it a little loose, but we'll roll with our gut and guess that each of the three online bracelet events will be won by players hailing from outside of the United States.
Simply put, since "Black Friday" forced PokerStars and other major platforms out, Americans have fallen sharply behind the curve when it comes to online poker skill sets.
If poker itself is constantly evolving, both in terms of strategic approach and optimal play, the online realm is set to hyper speed. Plays and styles that produced profit relatively recently can be rendered obsolete within weeks. Live streaming instruction, the availability of heads up display (HUD) and other data mining techniques, and the ability to put in thousands of hands per hour all combine to make online poker a new frontier.
After debuting in 2015, and making a successful encore last year, the WSOP's online extension has been tripled this summer. Players now have three separate chances to hit the virtual felt on WSOP.com and compete for a bracelet – one each at the $333, $1,000, and $3,333 buy in levels.
And if they're anything like last year's $1,000 buy in online event, the trio of six handed final tables should be melting pots that feature several international players.
Las Vegas based grinder Clayton Maguire was the victor last time around, but he prevailed over Simeon Naydenov (2nd) of Sofia, Bulgaria, Marc Olivier Carpentier Perrault (3rd) of Montreal, Quebec, Canada, and Park Yu "Sparrow" Cheung (6th) of Hong Kong, China.
In the previous two editions of the online event, the final table convened at the Rio to play out the endgame live, but WSOP organizers have shifted to an all online model this year.
For that reason, we think the additional experience international players have gained while competing in the world's toughest online poker games will give them the inside track.
17 – International Star Andreas Klatt Makes the Main Event Final Table
Saving the world's biggest and best poker tournament for last, we'll tab Germany's rising star Andreas Klatt to ride his recent momentum to the Main Event final table.
Klatt has been playing for several years now, but after taking a sabbatical to focus on his studies, the native of Tübingen has taken the European circuit by storm in recent years. Following over two years away from the tables, Klatt piled up nine cashes in six months to close out 2016.
But 2017 has been Klatt's breakthrough, as he's amassed 12 cashes in just five months. Even more impressively, all of those cashes have come in at 11th place or better, showing that Klatt has transformed himself into a true closer.
He's a globetrotter of sorts too, recording two final tables at the PokerStars Championship Bahamas series to start the year, before adding two more at the Aussie Millions, and another at the Perth Poker Championships in Australia. Klatt put up yet another final table run at the PokerStars Championships Panama, but his real coming out party occurred during the joint PokerStars / WPT "MonteDam" Swing.
He took first place at the €1,100PokerStars Monte Carlo National Championship event to kick things off. A few days later, Klatt finished as the runner up in the €5,300 buy in Main Event at the Monte Carlo stop. A 7th place run in a €1,100 buy in Pot Limit Omaha side event was up next, before Klatt continued the heater with an 10th place performance at the €3,300 buy in WPT Amsterdam Main Event.
Clearly then, Klatt is running pure and playing at the peak of his abilities – two of the requisite ingredients for a Main Event final table run.
Obviously, any prediction about the Main Event final table will be a longshot, based solely on the 6,000+ player field size alone. But that tournament rewards confidence as much as anything else, at least during the early days, because most recreational players (and even many pros) can become overwhelmed by the moment.
Klatt's recent run of success, which includes several trips to the final table in prestigious events overseas, should have him well prepared to play the "star" role. If he can act the part – pushing inexperienced players around and patiently building a big stack for a potential deep run – Klatt has a chance to continue his dream year by living every poker player's dream.
Conclusion
Watch for these 17 predictions for the 2017 World Series of Poker. Some of them are more likely to happen than others, but watching to see what happens is a big part of the fun of following the biggest poker event in the world.