Tennessee Titans Mock Draft – Which Rookies Are Headed to Nashville in 2020?

Tennessee franchise-tagged Derrick Henry and coughed up $118 million to Ryan Tannehill. While that takes care of the team's starting quarterback and MVP-caliber running back, it means the Titans couldn't hang onto all of their key pieces.
Offensive tackle Jack Conklin got paid by the Browns, and Jurrell Casey inked a deal in Denver. Neither Cameron Wake nor Logan Ryan will be suiting up in Nashville in 2020, nor will Dion Lewis, Delanie Walker, Marcus Mariota, or Tajae Sharp.
All of these departures, and yet other than signing edge rusher Vic Beasley to a one-year deal, Tennessee has remained fairly quiet. Perhaps they are planning some big moves with their trio of picks in the first three rounds.
My Tennessee Titans draft predictions for 2020 showcase what those moves could look like for an organization coming off their first appearance in the AFC Championship game since 2003.
Round 1 (Pick 29) – Ezra Cleveland, OT, Boise State
Ezra Cleveland might not have a first-round grade on every GM's big board, but that won't matter to Jon Robinson and the Titans. In fact, Mel Kiper thinks the former Boise State tackle would be a perfect replacement for Jack Conklin on the right side of the Tennessee O-Line right here at pick #29.
Easily one of the quickest and most agile tackles in the 2020 class, Cleveland does a great job at setting his foundation before engaging in contact. Everything Ezra did at the NFL Combine was impressive, and watching him on tape demonstrates he was consistently able to outclass his competition.
Shelling out $118 million to Ryan Tannehill in mind-March was an intentional move this franchise made. That leads me to believe that the priority in round one is to bolster the protection up front so that pesky edge rushers can't get their hands on their quarterback.
Round 2 (Pick 61) – Bryce Hall, CB, Virginia
Bryce Hall was a shoo-in to be a first-round pick before suffering a season-ending ankle injury that still needs to be fully checked out. Chances are the lack of preparation and time with the prospects is going to have some squads steering clear of the Virginia cornerback early in the draft.
With that being said, Mike Vrabel won't forget that Hall led the FBS in pass breakups as a junior in 2018 and has the chance to evolve into a Pro Bowl-level DB. At 6'1 and 200 pounds, he won't be overmatched, and it goes without saying that Tennessee needs help in their secondary after getting torched by the Chiefs in last year's AFC title game.
Once the Titans made the decision not to pay Logan Ryan, it became pretty evident that one of the team's first two picks in the 2020 draft would be utilized on a cornerback with upside.
Round 3 (Pick 93) – Adam Trautman, TE, Dayton
Certain edge rushers and/or defensive tackles could spark the interest of the Titans' front office at pick #93, but they need another tight end to pair alongside Jonnu Smith. Delanie Walker had spoiled the Titans with steady production out of the tight end slot for a number of years, and I'm not sure Jonnu Smith is capable of carrying the torch by himself.
On the other hand, Adam Trautman has star power potential and would give Tennessee a secondary option to Derrick Henry when they get near the goal line. Measuring 6'6" and weighing just north of 250 pounds, we're talking about a guy who could blossom into an elite receiving tight end.
The high school quarterback emerged out of nowhere in 2018, catching 40 passes for 595 yards and 9 touchdowns for the Flyers. And check out this production in 2019: 70 catches, 916, yards, and 14 touchdowns.
One thing Mike Vrabel will fall in love with is Adam's ability to line up from anywhere on the field and find open space. Whether that's in the backfield, on the line of scrimmage, or even split out wide beyond the hash marks, Trautman could quickly turn into a Ryan Tannehill's safety valve inside the red zone.
Going Away
When I wrote about team needs in the AFC South, it was pretty apparent that drafting a cornerback was on the Titans' agenda. Agreeing to terms with Vic Beasley in free agency means waiting to select an edge rusher can probably wait until other areas of need are addressed.
For example, a rising offensive lineman and a tight end who can help spread the defense for Ryan Tannehill in the passing game.
Tennessee waved goodbye to a lot of talent during the offseason as their efforts were focused on retaining Tannehill long term. This puts pressure on the franchise to hit home runs with their first three picks.
The players highlighted in this Tennessee Titans mock draft could accomplish that goal.
More 2020 NFL Mock Drafts
October
Casino of the Month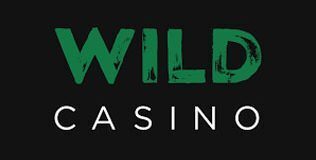 Welcome Bonus
250% up to $5,000