Which Teams Are Under the Most Pressure at the 2020 NFL Draft?

That burning sensation Mike Mayock can feel on the back of his neck has nothing to do with Vegas heat. It's only April, and the temperature is mild — yet to approach anything more than 75 degrees. The reason the Raiders GM is feeling the heat is because his team owns two picks inside the top 20 and three others within the first three rounds.
The Raiders must execute their early picks and start winning football games. Otherwise, Mayock might be on his way back to the booth as an analyst.
I see 4 NFL teams under immense pressure at the 2020 NFL Draft. Because I live in Vegas, I feel obligated to start with my "hometown" team.
Las Vegas Raiders
Mark Davis loves Jon Gruden like a son. The Raiders head coach isn't going anywhere anytime soon, but the same can't be said for Mike Mayock if the Raiders roster doesn't start coming together in a fashion that translates into Ws on the field.
Vegas has some nice pieces in place, and there's no doubt Josh Jacobs and Maxx Crosby shined as rookies in 2019. Nevertheless, what this organization does in the 2019 Draft is going to play a massive role in their immediate future.
Will they stand pat and take one of the top wide receivers at #12, or will they package a couple of later picks and move up inside the top 10 and possibly take a quarterback?
In any event, Derek Carr is going to be holding his breath on April 23rd and waiting for that day to be over.
Denver Broncos
As great of a quarterback as John Elway was during his illustrious playing career, he hasn't been quite so stellar over the last few years in his role as the Broncos President of Football Operations.
Since taking over at the helm in Denver (2011), we've seen Elway draft the likes of Paxton Lynch and Brock Osweiler. The Trevor Siemian experiment didn't work, and the Joe Flacco era lasted just one year.
Now that Elway has handed the keys of the offense over to second-year QB Drew Lock, it is absolutely imperative that the Broncos start adding playmakers to this offense. I'm talking right away — early in the 2020 NFL Draft.
In fact, the Broncos moving up from #15 is one of the NFL Draft Day trades I'd love to see to make sure that they walk away with the top-tier wideout they covet most. With a second-round pick and three selections in the third round, sliding up at least a few spots is something that can easily be done.
Houston Texans
The fan base in Houston wasn't the only ones scratching their foreheads when the Texans served DeAndre Hopkins to the Arizona Cardinals on a silver platter. I also thought it was a strange trade, especially considering the obvious rapport Hopkins and Deshaun Watson had obviously built.
Will Fuller V can seemingly never stay healthy, and let's not pretend Randall Cobb is a sincere threat. Cobb is six years removed from his only season of 1,000+ receiving yards, and he's only caught five touchdowns over the last two years combined.
To make matters worse, the Laremy Tunsil trade means Miami owns Houston's first-round pick, so the Texans won't be on the clock until an hour or so into day 2. I suspect grabbing a wide receiver and an edge rusher with the 40th and 57th picks is part of Bill O'Brien's plans, but he better not mess this up.
Houston was on the verge of being a genuine Super Bowl contender, and now it feels like that type of respect is starting to fade away.
Miami Dolphins
Five picks in the first three rounds, three of which take place on day 1. I could just leave it at that regarding why the Dolphins are facing so much pressure at the 2020 NFL Draft, but I'm happy to expand further.
If Miami selects Tua Tagovailoa and the former Alabama QB doesn't pan out, they will have to face the music that many touts can already hear in the distance. Frankly, I think Tua will be a bust, so the idea that the Fins are thinking about trading up from #5 not to miss out makes me happy I don't live in South Beach.
Ryan Fitzpatrick's time will come to an end soon, and the Dolphins spent a whole bunch of money in free agency thinking they could be a contender in the AFC East right away. If there's another team in the NFL more burdened by the outcome of the 2020 NFL Draft, you'll have to point them out.
NFL Teams Feeling the Heat at the 2020 NFL Draft
There are a lot of GMs facing pressure to land playmakers in the draft, but a few teams put more eggs in one basket than others. To further investigate how these four franchises should improve their rosters via the 2020 NFL Draft, check out their three-round mocks below.
AUGUST
Casino of the Month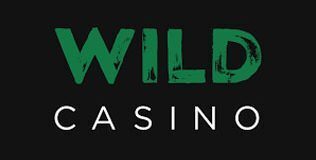 Welcome Bonus
250% up to $5,000
Read Review
Visit Site