Teams to Watch During DreamLeague 11 – The Third Dota 2 Major of the Year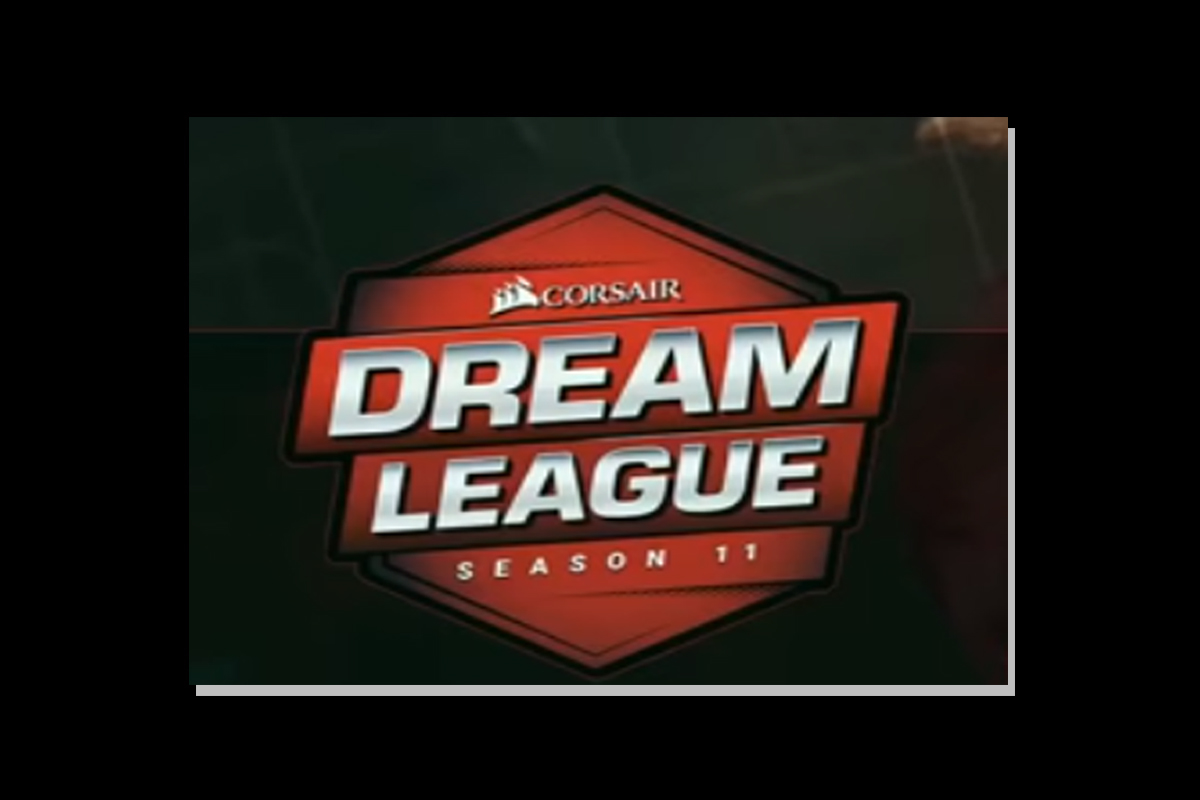 DreamLeague is one of the most famous third-party tournaments for Dota 2.
It focuses on laidback commentary, funny but intelligent analysis, and tons of references to the Dota 2 community.
This year, Valve has decided to sponsor the Swedish tourney series by upgrading it to a Major.
With that simple change, a fight for fans has become a fight for $1,000,000 and a ticket to The International. While DreamLeague is likely to keep it laid back, the teams in attendance will all be on edge.
And what a fight it will be. While last year's TI winner, OG, won't be in attendance, their main rivals will still duke it out against each other. Virtus.pro, Team Secret, PSG.LGD, and more top-tier squads will be there.
Now it's time to determine which team you can put your faith into.
Secret won't be able to stomp here as they did at ESL One Katowice. Tons of teams have a chance to bring home the gold, but each one has its own reasons for it.
But before we get to our picks, let's take a look at the prices available from the top Dota 2 betting sites.
DreamLeague 11 Odds
DreamLeague Odds – Winner
DreamLeague Odds – To Reach the Final
Team Secret – The Team to Beat
Puppey and his gang of merry men have had a good run at the top of the rankings, but I think their luck just might run out in Stockholm. They've been able to fill out their trophy case over the past few months, but the majority of those trophies didn't see them take on other teams in the top six. Now, the entire top six is present.
Team Liquid, Evil Geniuses, PSG.LGD, and Virtus.pro will all stand in Secret's way. This is the most stacked tournament we've seen in a while, and Secret will have to play against teams with equal competitive heritage.
We saw them conquer over other top teams at the Chongqing Major, but that was on patch 7.20e. The game has gone through three balance changes and also removed Io from Captains Mode.
Team Secret won't go down easy, but I do believe they'll go down in the end. Evil Geniuses and Team Liquid have the best chances of sending them to the lower bracket where the other one can finish them off. A podium placing is still on the table for Puppey's lads, but I predict a fourth-place finish.
Virtus.pro – The Russians Are Chomping at the Bit
Virtus.pro presented the biggest threat to Team Secret throughout 2018, so their relative silence during 2019 so far is worrying. They took the silver under Secret in Chongqing, indicating they were still a threat to top teams.
That image took a hit at MDL Macau, though, with a terrible group stage performance. They tore through the lower bracket to a third-place finish to Evil Geniuses.
I'm not sure if their 2-5 record in Macau was a fluke or an indicator of their future performance. They did well enough against tier-two teams there, but their inability to fight off Evil Geniuses, who were previously the bottom rung of the top tier, means they might be having troubles.
The meta has shifted to put more emphasis on the midgame, but that only seemed to hurt the Russians. They'll need a ton of momentum to make a dent in the top eight.
Virtus.pro was once our only hope against Team Secret, but now they have a hard time maintaining their prestige. I have no doubts they'll tear through any teams outside of the top six. In their own weight class, it's up in the air.
I expect a high placing for VP outside of the podium, likely at 5th or 6th. That being said, Virtus.plow is always a possibility. If they can pick up steam early, they might move up the ladder again.
PSG.LGD – China's Best Chance at a Major
While OG has been on a results rollercoaster since their TI victory, PSG.LGD has been cruising along just fine after their second-place finish.
The team maintains status as the best team in China. Their abroad showings haven't been half-bad, either. They were the only team to trump Team Secret in Chongqing and smashed through DreamLeague's qualifier with 2-0s over their entire region.
Their matchups against top teams are somewhat scattered, though. They fell victim to both Evil Geniuses and Virtus.pro in China, though the latter might be less of a threat in Sweden.
They have solid potential against any other top-tier team, with Evil Geniuses as the only team they don't historically beat. Upsets by EHOME aside, they're the most consistent team going into the Major.
This might be China's chance to secure their golden team a trip to The International. It'd be all the more fitting that the yearly championship will take place in China.
I expect them to do well thanks to their solid matchup history and legendary teamwork. They're the first team I think could win the event overall on this list, though a second or third place is more likely. Keep your eyes on Chalice during in-game bets. He'll be the best indicator for LGD's overall performance.
Team Liquid – The TI7 Winners March On
Team Liquid recently became the longest-standing five-man roster in Dota 2, which is an indication of their performance.
Troubled teams don't stick together for long, and Liquid's top-tier status is starting to become permanent. The few teams that have stood a chance against them won't pose a threat in Stockholm.
Aside from two upsets at MDL Macau, they didn't stumble on their path to the gold. They took two very convincing sets off of Evil Geniuses to cap off the tournament, proving that they're still at the top of the pecking order. The only major teams that pose a solid threat are Team Secret and PSG.LGD. Virtus.pro would be a concern at any other tournament, but they're likely safe from the kings in the north.
Team Liquid is a solid pick for an outright, as they've powered over other top teams with ease. Their only notable loss is from Vici Gaming, but I'd write that off as a fluke. If anything, it'll just tilt the odds. If they can beat either PSG.LGD or Secret, they'll likely trounce the other.
I would say they're the most likely to win the event, but a third-place finish isn't impossible.
PICK
Team Liquid to Win
+325
Evil Geniuses – Team Liquid's Persevering Punching Bag
While Dota 2 fanatics might be quick to dismiss the North American team, they'd be surprised to learn they've been on the podium for the last five tournaments they've entered.
The only team that has posed a consistent threat to them is Team Liquid, who bodied EG in Macau with a bracket reset. Aside from their bracket demon, no team is safe.
Notable victories include their matches against Virtus.pro and Newbee at Macau, but the same event featured three consecutive losses to Team Liquid. Needless to say, don't put cash on EG in that head to head.
While those losses might indicate that EG was punching above its weight class, I don't think it should bother bettors too much. They can still trounce VP, PSG.LGD, and have a chance against Team Secret.
Their performance will depend a ton on their bracket, so keep that in mind. Worst-case scenario, Team Liquid could send them to the loser's bracket in round one. From there, it's only a matter of time before Vici, Secret, or (god forbid) Team Liquid shows them the exit.
If they're far away from the pan-European super teams, they should wind up between third and sixth.
Keen Gaming – The Black Sheep of China
Keen Gaming seems out of place on this list. The Chinese stack isn't even the best in the region, let alone the world. But a lot has happened for Keen between DreamLeague's qualifier and its main event.
The team swept through WESG, losing only to TNC Predator in the Grand Finals. Though the tournament didn't feature any of the globe's top threats, it'll give them some momentum going into Stockholm.
While they lack the chops to place in the top four, I wouldn't be surprised to see them in the top eight. Their Chinese bigger brothers will also be in attendance, which will take the heat off them.
They're in a position to take better teams off guard and have the skills to capitalize on their mistakes. They have a ton of experience against various regions playing in the new meta, so they might have figured some things out before top teams.
Again, I highly doubt the team could pierce the podium. There's just too much talent for a tier-three Chinese team to handle. Their low-key presence is a huge advantage for both Keen and bettors. Keep an eye on their performance in the group stage.
If they go positive, expect at least one upset over a tier-two team.
Conclusion
As the third Major in the year, DreamLeague marks the end of the honeymoon phase for the new Dota Pro Circuit system.
Teams are coming close to securing a place at The International, so they'll want to finish off their invite while the iron is hot. The relatively new patch brought midgame fighting back into style, meaning it'll be one hell of a show no matter the eventual victor.
With that in mind, the handful of teams with a chance to win gold will make outrights an even more interesting affair. Remember to pick wisely, as the odds will be much closer than they've been at recent events. When the dust settles, the trophies will likely be distributed as follows.
1st place – Team Liquid
2nd place – PSG.LGD
3rd place – Evil Geniuses
Best of luck, and happy betting. I recommended visiting Bovada.lv to place your wagers on this event.