5 Teams That Failed to Deliver in the 2020 NFL Draft

Every team is optimistic going into the yearly NFL Draft, but not everyone comes away with the talent they wanted.
That, or they just botch the draft entirely.
The latter is highly subjective, but much like previous years, there was a consensus suggesting which players were the very best for the 2020 NFL Draft.
Considering that, multiple franchises missed the mark, and it could cost them dearly. Before placing any bets at the top NFL betting sites, take a look at the 5 biggest losers from the 2020 NFL Draft.
New Orleans Saints
I don't want to say the Saints failed during the 2020 NFL Draft, because they didn't. In fact, they hit on two of their picks, as Cesar Ruiz and Zack Baun were round-one talents.
The latter was even snagged in round three, setting him up as one of the biggest 2020 NFL Draft steals.
The problem? New Orleans exited the draft with just four prospects. If the guys they selected don't hit, this was a wasted draft.
Seattle Seahawks
The Seahawks are further proof that you can hit on some solid picks and have volume yet still get a poor draft grade.
I don't hate the selections of Jordyn Brooks or Darrell Taylor. They're nice defensive pieces that should help a sulking Seattle defense.
The issue is Brooks wasn't a day-one lock, which makes him an arguable reach. And beyond these two prospects, Seattle didn't really crush their draft.
Houston Texans
Bill O'Brien's tour of death continues this offseason, as the Texans went from having (we think) a regrettable free agency period to a pretty poor showing in the 2020 NFL Draft.
The team traded away DeAndre Hopkins and opted to settle on their other off-season moves at the wide receiver position. They waited until round seven to finally select a receiver.
A trade for Laremy Tunsil last year left them without a first-round pick, too. They did get two quality players in Ross Blacklock and Jonathan Greenard to aid their defense, but low volume and no splashy plays left this draft feeling underwhelming.
Green Bay Packers
I will say first that I have come around on what the Packers did in the 2020 NFL Draft. They seem to have a clear vision of what they want their offense to be, and they went out and executed it.
Unfortunately, they did have some missteps.
Jordan Love is an intriguing prospect, and he may very well be the future of this franchise. But they traded up to get him a year after they advanced to the NFC title game.
Not only that, but Green Bay then arguably reached in rounds two and three when they selected A.J. Dillon and Josiah Deguara.
These are all fine prospects, and Green Bay's draft fits their new modus operandi. But they reached and came away with (seemingly) no direct impact players for 2020.
New England Patriots
Could Bill Belichick possibly rank as the worst decision-maker on draft day? I'm not necessarily ranking the 2020 NFL Draft biggest losers, but he certainly would come somewhere near the bottom.
Don't get me wrong, I'm a huge fan of the Kyle Dugger pick, while Josh Uche and Anfernee Jennings are fine additions to New England's pass rush.
However, Belichick twice reached on tight end prospects, failed to bring even one potential Tom Brady replacement to town, and also didn't address a weak receiving corps.
Summary
All things considered, just about every team got a little bit better during the 2020 NFL Draft. This was also a unique experience, and it seems most franchises made the best of it.
It is difficult to judge offseason moves and drafting philosophies during and right after the draft. All we can really go on is the eye test, what we felt teams needed to address, and how they responded via their draft choices.
Ultimately, that has the above teams looking like NFL Draft losers, if only temporarily.
You can use good or poor drafts to influence how you bet on the NFL in 2020. If you need any extra help, check out our NFL betting headquarters for updated betting markets, the latest odds, and NFL predictions.
AUGUST
Casino of the Month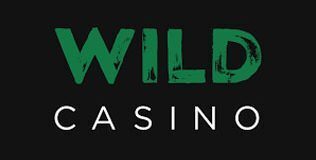 Welcome Bonus
250% up to $5,000
Read Review
Visit Site