Hide Bonus Offers
| | | | | |
| --- | --- | --- | --- | --- |
| #1 | Bovada Sports | 50% Up To $250 | Visit Site | Bovada Sports |
| #2 | BetUS | 125% Up To $2,500 | Visit Site | BetUS |
| #3 | MyBookie | 100% Up To $1,000 | Visit Site | MyBookie |
| #4 | Everygame | 100% Up To $500 | Visit Site | Everygame |
| #5 | BetOnline Sports | 60% Up To $1,000 | Visit Site | BetOnline Sports |
2018 NFL Preseason Betting – 6 Team Win Bets You Can't Ignore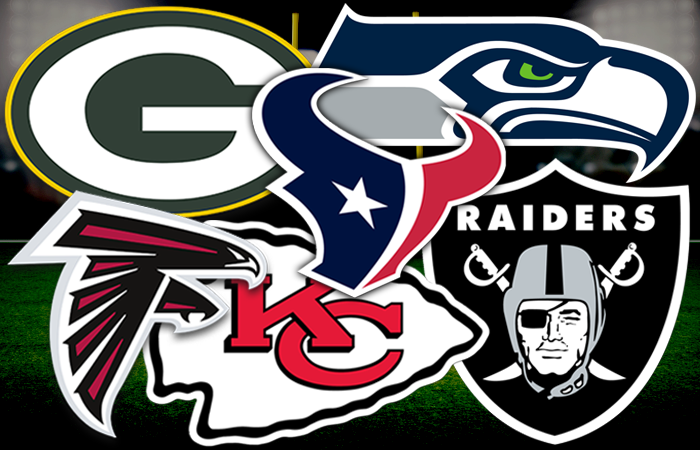 The offseason is a time of hope and filler when it comes to pro football. There is virtually nothing going on for months after the Super Bowl ends, and once the NFL Draft is over, May begins the league's "dead period."
Minicamps and training camps get the blood flowing in the summer, but after the draft, it's a good four months before meaningful NFL games arrive.
Maybe that's why so many media pundits float silly stories. Perhaps that's why hyperbole turns into fact before players even hit the field.
For one reason or another, no sport is hyped up quite as much as the NFL.
That goes both ways, too, as the top teams always have a schism or some contract dispute they have to work around, while the bottom feeders are talked up as potential surprise playoff contenders.
It's a maddening time of year for sports bettors, as they have to sift through all of the smoke to see where there's actually fire.
The New England Patriots probably aren't coming crashing down. The media wants everyone to believe they're dying a slow death, but in the end, they're a pretty good bet (+600 SB favorites at BetOnline) to get back to yet another Super Bowl – if not win it all.
On the other side, the San Francisco 49ers aren't the safest of bets to be this year's dream team. They do have a franchise quarterback and a sound system, but their +2000 Super Bowl 53 odds at BetOnline feel a little extreme.
Then again, maybe this really is the beginning of the end for the Pats. Who can say that Jimmy Garoppolo can't lead the Niners to a title, either?
Only time will tell, but this part of the offseason is where bettors need to start thinking about taking stands. That's the only way they can lock in on elite betting value, after all.
One way to do that is with team win totals. You can choose to buy into all of the hype, the big moves that were or weren't made, and the drafts that did or didn't go as planned.
Eventually you'll need to decide which teams truly got better, who can overcome a tough schedule, and which pretenders can actually morph into contenders.
Gauging team win totals is a great way to get you going for 2018, and there's also quite a bit of value available.
Here are some of the best value bets at BetOnline and how you should attack them going into the new NFL season.

Atlanta Falcons – Over 9.5 Wins (+105)
The Falcons don't get enough respect. They were one of the best teams in the league when they got to the Super Bowl two years ago, and even in a down 2017 season, they still won 10 games and got back to the playoffs.
Atlanta did this in the competitive NFC South, where both the Carolina Panthers and New Orleans Saints won 11 games. Both of those teams could take mild steps backward in 2018, while a still-loaded Falcons team could be better than ever.
Matt Ryan leads a dynamic offense that can kill defenses through the air or on the ground, while they only got more lethal by adding speedy receiver Calvin Ridley in this year's draft. Dan Quinn could have a talented and aggressive defense more focused this year as well.
Overall, this feels like a playoff contender and possibly a team that could again vie for a championship. They were 10-6 last year despite some struggles, and if all goes well, they feel like a lock to get there again in 2018.
That makes them a nice value at +105.
Green Bay Packers – Over 10.5 Wins (+150)
Another team that could be overlooked in the NFC is the Green Bay Packers. A costly Aaron Rodgers injury killed a nice 4-1 start last year, yet Green Bay still has one of the game's best quarterbacks and a dangerous offense.
Green Bay obviously looked quite pedestrian without A-Rod last year, but with a healthy #12 under center, they're not an easy team to bet against.
Rodgers has been known for gaudy stats and playoff appearances throughout his career, while he's helped the green and gold to this Over four different times.
Green Bay won't have it easy in the NFC North or the NFC in general, but his elite play and an improved supporting cast could make them one of the best team win total value bets out there.
The Packers let Jordy Nelson leave town this offseason, but they got themselves a towering red-zone threat with a major tight end upgrade in Jimmy Graham. They also drafted well, adding two new talented defensive backs to a porous defense.
On top of that, Green Bay brought in menacing defensive lineman Muhammad Wilkerson to shore up their front line, while new defensive coordinator Mike Pettine gives a weak defense a fresh spin.
Green Bay can match anyone offensively, but if Aaron Rodgers and co. actually have a passable defense, they could be one of the best teams in the league.
I think that gives them an amazing shot at an 11-5 season or better.
Houston Texans – Over 9.5 Wins (+160)
The Texans are another team that Vegas doesn't seem to think too highly of.
Perhaps that's because they lost their way once rookie sensation Deshaun Watson went down with an injury last year, or maybe it's just because they've never finished better than 9-7 under head coach Bill O'Brien.
Whatever the case, a huge part of nailing elite NFL value bets is, in a sense, predicting the future.
Another name for it is projection, and if Houston can actually get/stay healthy in 2018, they have loads of upside in a relatively weak AFC South division.
The Jacksonville Jaguars feel like the cream of the crop in that division, but don't sell the Texans short. They had an extremely explosive offense when Watson was healthy, and it's fair to assume he'll be even better in his second year on the job.
Watson isn't the only big name the Texans are counting on getting back at full strength, either.
Second-year rusher D'Onta Foreman will also be back to pace the running game, while star pass rusher J.J. Watt hopes to make up for lost time due to injury.
If healthy, Houston has a solid floor and should have a great chance of finishing 10-6 or better in 2018.
The +160 available at the moment offers some great value.
Kansas City Chiefs – Under 7.5 Wins (+130)
While there are going to be a number of teams to target due to a lack of respect, Kansas City might be one living on past success.
The Chiefs absolutely have solid coaching and a ton of talent on their roster, but it seems the trading of Alex Smith caught them devaluing the quarterback position a bit.
Kansas City lost a steady presence under center, and they're banking quite a bit of their immediate success on second-year passer Patrick Mahomes.
Mahomes has a ton of upside, but he was fairly raw coming out of college and is no lock to get wins on a consistent basis in his first year on the job.
Even if Mahomes doesn't struggle, the Chiefs also have to deal with a defense that remains talented but hasn't always been productive. This is a unit that also lost some high-level cornerback play this offseason, so they could be forced to answer some tough questions early on.
I'm not saying the Chiefs will be awful, but at +130, I don't mind betting they'll take a bigger dip than some expect.
Oakland Raiders – Over 8.5 Wins (+110)
One reason why I doubt the Chiefs find life to be easier with Alex Smith out of town is the fact that the AFC West is actually pretty tough.
Kansas City was the only playoff team from their division a year ago, but the Los Angeles Chargers and Denver Broncos are gritty teams that could turn back around this season. I'm also not anti-Raiders like much of the sports world seems to be.
For some reason, the NFL media makes quite a joke out of the Jon Gruden hiring, while he's actually been a successful coach throughout his career. He built a title contender in Oakland early in his career and then pushed a contender to a championship in Tampa Bay.
Even in Gruden's worst years, his teams were still quite competitive, with his teams finishing lower than 7-9 just twice in 11 seasons.
Gruden alone isn't going to make or break Oakland, but he has to be an upgrade over Jack Del Rio, and this was a team that some felt could compete for a title as recently as 2016.
Derek Carr remains a gunslinger you can rally around, while the Raiders bolstered his passing game and even added nice pieces to their defense.
I doubt the Raiders are headed to the Super Bowl in Gruden's first year back with the silver and black, but finishing 9-7 is a very real goal.
At +110, you're not taking on much risk, and you're getting solid value.
Seattle Seahawks – Over 8.5 Wins (+150)
There are quite a few NFL team win total wagers you should consider, but I'll end things here with an increasingly underrated Seahawks franchise.
I get that Seattle has endured a lot of turnover, and they missed the playoffs last year, but they still finished 9-7 and dealt with a slew of injuries. Seattle also failed to really address a lethargic running game last year, while their formerly-elite defense regressed.
The Seahawks were proactive in both regards this offseason.
It wasn't easy, but they cut ties with an aging and injured Richard Sherman and completely revamped their defense. They also drafted a running back to take over their offensive backfield and let a guy go (Jimmy Graham) that simply never fit their system.
Seattle's bread and butter has been running the football, taking deep shots down the field, and suffocating you with their defense. Only time will tell if all of their moves actually worked, but I tend to trust Pete Carroll after seeing the borderline dynasty he built here.
Carroll has really only known winning since arriving in Seattle, as last year's 9-7 run was his worst finish since 2011.
You shouldn't forget about quarterback Russell Wilson's drive, either. Wilson is a gamer who won't be too keen on missing the playoffs for the second year in a row.
I expect the Seahawks to prove skeptics wrong and get back to postseason play this year, and it's going to take at least last year's 9-7 record to get that done.
You only need them to match that mark, making their +150 price a flat-out steal.
Summary
Now is the time to begin formulating your opinion on all 32 NFL teams.
Are the Patriots really in decline? If so, look for an alternative Super Bowl bet and start thinking about which AFC East teams realistically can dethrone them (this year, none).
Maybe the Cleveland Browns or San Francisco 49ers have made enough big moves to push for a playoff spot. Perhaps trendy teams from 2017 like the Vikings, Jaguars, or Rams are just flash in the pans and are due for regression.
Whatever the case, not a whole lot will change between now and when the season starts.
That likely means the prices you see now will only get worse. Regardless of which teams you trust, now may be the time to strike and soak up all the NFL betting value you can.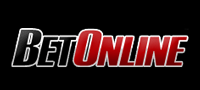 BetOnline Offers Odds on Season Win Totals
for All NFL Teams