Team Liquid vs. Evil Geniuses Betting Preview With Prediction and Pick – CS_SUMMIT 6, June 27th

American CS:GO organizations Team Liquid and Evil Geniuses will be looking to build on their solid start at the CS_SUMMIT 6 event this Saturday.
Stewie2k's gunned down MIBR with ease while EG toppled FURIA in a thrilling three-round series.
Let's see how today's bout between the highest-ranked US teams will pan out.
In my Team Liquid vs. Evil Geniuses betting preview for June 27th, I take a look at the prices for the main betting markets and share an in-depth analysis of their respective recent form.
Team Liquid vs. Evil Geniuses Odds
I've scoured all the top rated CS:GO betting sites for the best odds on the web and this is what my research has yielded:
Match Winner
Map Advantage
Evil Geniuses (+1.5)
-294
Total Maps Played
The odds above are courtesy of BetOnline's sportsbook and to be honest, I am a little bit surprised to see тhat Evil Geniuses are sitting on an +112 price.
Let's move on to my team analysis and see if EG really has the resources to defy the odds here.
Team Liquid Analysis
Liquid is still the highest-ranked American CS:GO outfit but they haven't really been able to make their mark in the last couple of months.
They are always in and around the playoffs but heavy losses against FURIA at the DreamHack Masters Grand Final and Evil Geniuses at the BLAST event have left them empty-handed.
Captain Stewie2k continues his fine form on both the kills and tactical fronts, and EliGE and NAF are two of the best North American players on the scene, however, the team can't seem to find the next gear.
They are coming into this tie on the back of a solid win against struggling MIBR but today's challenge will be way tougher.
Evil Geniuses Analysis
EG entered the Top 10 of the CS:GO world rankings after securing the title at the BLAST Premier Finals competition.
The team strung together some impressive performances and managed to topple both Brazilian outfits MIBR and FURIA on their way to the trophy.
Bulgarian CeRq was voted as the Player of the Tournament and he has continued his great form in the team's opening CS_SUMMIT fixture against arT and his FURIA crew.
On top of that, Brehze is also in great shape right now and is racking some of the best numbers in his career.
But most importantly, captain stanislaw has really improved after being heavily criticized for months for his chaotic tactics and sub-par kill count.
Everything looks good in the EG camp right now and they will more than fancy their chances today.
Team Liquid vs. Evil Geniuses Prediction and Pick
The current EG players have had many problems when facing Liquid in the past but this has all changed recently.
The team managed to gun down their opponent in their last outing at the BLAST Premier event and winning the title there has definitely increased the confidence of this group a lot.
In-game leaders stanislaw looks to have finally unlocked his full potential and with the elite support of CeRq and Brehze, the team looks scary right now.
It's never easy to outgun EliGE and NAF but I'm backing EG to continue their good form even if it takes them three rounds to move past their opponents today.
The odds for an outright win for Evil Geniuses make it very hard to bet on anything else here. Let's hope the team will show up today ready for another top performance.
And if you're looking to bet on more esports events today, you can check out my top esports picks for Saturday.
I have lined up several CS:GO, Dota 2, and LoL predictions complete with the latest betting prices and the markets that offer the highest value.
AUGUST
Casino of the Month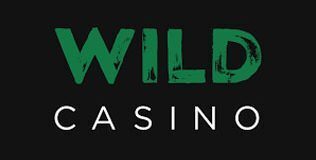 Welcome Bonus
250% up to $5,000
Read Review
Visit Site