Tagovailoa vs. Burrow – Who Is the Best Quarterback Going Into the 2020 NFL Draft?

The top of the 2020 NFL Draft appears to be spoken for. If you're trying to bet on the 2020 NFL Draft this year, you can start there and write down Joe Burrow to the Cincinnati Bengals in pen.
Seal it in an envelope and lock it in a time capsule, to be opened 100 years from now. In the future, they'll label you a genius or laugh at how you jotted down the easiest prediction known to man.
We think, at least.
The Bengals could always trade out of the top spot, but logic suggests they'll take the best quarterback in this draft. They need a new one, and Burrow is there, after all.
Of course, it's worth wondering if Burrow is actually the top passer in this year's draft.
It's an easy call for most, but before Burrow's magical 2020 run, he wasn't remotely on the radar to be the first pick in the draft. Some would argue he wasn't even a lock to get drafted at all.
Instead, it was Tua Tagovailoa who looked like the easy call. A hip injury derailed that dream, but is Tagovailoa actually the best overall passer to be had in this draft?
Even if the Bengals aren't taking him, it's a debate worth considering. Here's a quick look at both prospects as I come to a final answer ahead of the 2020 NFL Draft.
Why Joe Burrow Is the Best QB
Um, his 2019 season was insane.
Let's start there, since it's what vaulted him to the top spot. Not only did the guy execute a brilliant LSU system to perfection, but he broke records en route to an absurd 60 passing touchdowns and a national championship.
That will do, sir.
More than big numbers (and a Heisman Trophy win, to boot), Burrow also displayed elite quarterback traits for the next level.
His timing, mobility, accuracy, and poise in the pocket all made believers out of draft scouts that a previously overlooked prospect was the best pure passer in this draft.
Burrow isn't an elite athlete. He doesn't have the biggest arm. But he sure was prolific, and he exhibited all of the tools needed to wreck at the highest level.
Why Tua Tagovailoa Is the Best QB
Hip injury aside, Tua can absolutely rival Burrow for the title of best quarterback in the 2020 NFL Draft.
Prior to going down, Tagovailoa had Alabama on a similar title-winning trajectory. He had put up 43 touchdowns to just six interceptions the year prior. In six fewer games, he had 33 touchdowns to just three picks.
Every bit as prolific as Burrow, Tua also offered elite accuracy, anticipation, timing, and the ability to effectively hit the deep ball. He is also quite mobile and delivered in the clutch on numerous occasions — most notably in the 2018 national title game.
Tua lacks ideal size, and he's not the most explosive athlete. And yeah, the hip thing is an understandable concern, not to mention previous lower leg injuries.
But as a pure passing prospect, Tagovailoa is as good as they come, and he certainly has a case as being the top quarterback in this draft.
Who Is the Best Quarterback in the 2020 NFL Draft?
The race is a lot closer than a lot of people care to admit. However, you can't talk about this kind of stuff and completely eliminate injury red flags and things like size.
Burrow has Tua beat in both regards, while he morphed into an exceptionally accurate and poised passer in his final college season.
There is reason to be concerned that he was a product of a system or that he was a one-year wonder, but the tape doesn't lie. In an admittedly tight race, Burrow is the lower-risk, higher-upside play, and that's enough to make him the best quarterback to draft this year.
Betting on which quarterback goes first is a farce, but there are plenty of ways to profit from this year's draft. Check out this breakdown on how to bet on the 2020 NFL Draft to learn about props, odds, strategy, and more.
AUGUST
Casino of the Month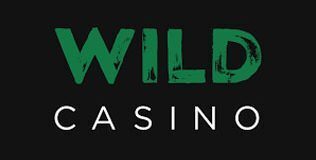 Welcome Bonus
250% up to $5,000
Read Review
Visit Site