Hide Bonus Offers
| | | | | |
| --- | --- | --- | --- | --- |
| #1 | BetOnline Sports | 60% Up To $1,000 | Visit Site | BetOnline Sports |
| #2 | Bovada Sports | 50% Up To $250 | Visit Site | Bovada Sports |
| #3 | BetUS | 125% Up To $2,500 | Visit Site | BetUS |
| #4 | Everygame | 100% Up To $500 | Visit Site | Everygame |
| #5 | MyBookie | 100% Up To $1,000 | Visit Site | MyBookie |
Tactical Ways You Can Improve Your Gambling Winnings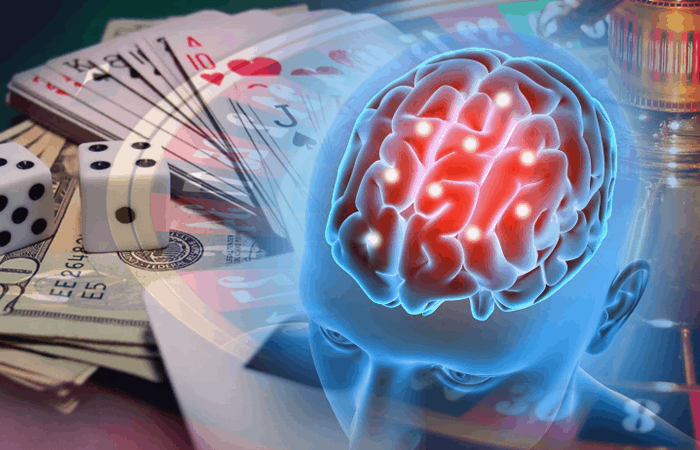 Every gambler wants to win more often. But how do you do this?
This is a loaded question, because there are lots of different casino games, each with their own strategy. But the truth is that you can develop a smart strategy just by learning some general concepts.
I'm going to cover how you can build a good gambling strategy from top to bottom, including what games to play, advantage play, bankroll management, and how to find the best comps.
7 Casino Games That Pay Well
The first mistake that many gamblers make involves playing games that have a high house edge.
I'm not saying that you shouldn't play the games you enjoy. But if your main goal is to win, then you should dedicate the bulk of your time to the highest paying casino games.
Here are the options that give you an excellent shot to win:
Video Poker = 0.46% house edge (9/6 Jacks or Better)
Blackjack = 0.5% to 2.0% (changes by table rules)
Baccarat = 1.06% (banker bet)
French Roulette = 1.35%
Craps = 1.36% (don't pass line)
Pai Gow Poker = 1.46%
European Roulette = 2.70%
How to Study Strategy for the Highest Paying Games
The next step in developing a smart gambling plan is to study specific strategy for the games listed above.
The good news is that there's no shortage of casino gambling strategy resources across the internet. Depending upon the game, you can often learn proper strategy within 5-10 minutes.
Of course, you may not memorize the correct strategy this quickly. But you'll eventually make the right plays again and again with enough repetition.
I'll give you a few examples below on how to build the correct strategy for specific casino games.

Video Poker
The first step with video poker is to learn the top games and pay tables. Both of these aspects affect how much payback you'll receive, which is why you need to choose the best available options.
Here are some of the top paying video poker games:
Full Pay Deuces Wild – 100.76% payback
10/7 Double Bonus – 100.17%
10/6 Double Double Bonus – 100.07%
All Aces (online) – 99.92%
Triple Double Bonus – 99.58%
9/6 Jacks or Better – 99.54%
8/5 Bonus Poker – 99.17%
You can find All Aces at Microgaming online casinos. And you can look for the top land-based video poker machines by visiting the site vpFREE2.com (discussed later).
As for the pay tables, you simply need to know the best table for the game you're playing (a.k.a. full pay). One common example is 9/6 Jacks or Better, which pays 9 coins for a full house and 6 for a flush.
On a lower level is 9/5 Jacks or Better, which pays 9 coins for a full house and a 5 for a flush. This doesn't seem like a big deal, but it actually lowers payback from 99.54% to 98.44%.
The final thing that you need to do to become a complete video poker player is learn strategy for the specific game/pay table you're dealing with.
My favorite place to begin is by looking at a strategy chart, which ranks hands in terms of importance so that you know which cards to keep and discard.
I suggest starting with a Jacks or Better chart, because this game forms the basis for other video poker variations.
Another thing that you can do is use a video poker trainer, which is a program that points out correct and incorrect strategy decisions while you play. This tool is nice because you can develop perfect strategy through repetition.

Blackjack
It's difficult to find the best blackjack games, because the rules vary from casino to casino. But as long as you know what rules to look for, you'll know how to spot quality tables.
Here's a look at how the rules affect the house edge:
3:2 Natural Blackjack Payouts – Lowers house edge by 1.40% when compared to 6:5 payouts.
Number of Decks – 0.59% house edge disparity between single deck and 8 deck blackjack.
Double Down – Lowers house edge by 0.25% when compared to double down restrictions of 9 through 11.
Dealer Stands on A Soft 17 – Lowers house edge by 0.20% when compared to the dealer hitting on a soft 17.
Double Down After Splitting (DAS) – Lowers house edge by 0.17% when available.
Re Splitting Aces (RSA) – Lowers house edge by 0.08% when available.
Late Surrender – Lowers house edge by 0.07% when available.
I'll give you a head start in finding good blackjack games with the list below:
El Cortez (Vegas) – 0.30% house edge w/ $5 stakes.
Microgaming (online) – 0.31% house edge w/ $2 stakes.
Arizona Charlie's Boulder (Vegas) – 0.34% house edge w/ $5 stakes.
Boulder Station (Vegas) – 0.34% house edge w/ $5 stakes.
Betsoft (online) – 0.35% house edge w/ $1 stakes.
Playtech (online) – 0.35% house edge w/ $2 stakes.
Finding blackjack games that give you the best chance to win is only part of the equation. The bigger factor involves using correct basic strategy.
Blackjack strategy can be intimidating, because there are so many decisions to memorize. But you can make this process simpler by checking out a blackjack strategy chart.
These show what decisions to make based on the dealer's upcard and your score. Here's an example:
You're dealt 15.
The dealer's upcard is 5.
The strategy chart shows to stand in this situation.
Any strategy chart will help you play better blackjack, but it always helps if you select the chart that relates directly to your game (e.g. Atlantic City rules, Vegas Strip rules).

Baccarat
Baccarat features some of the easiest strategy in casino gambling. And the best part is that it's one of the most rewarding games when you use correct strategy.
All you need to do is bet on the banker hand to win every time, which lowers the house edge to 1.06%.
The casino takes a 5% commission on winning banker hand bets, but even with this handicap, you're still only facing a house advantage of around 1%.
Your other options include betting on the player hand winning (1.24% house edge) or both hands tying (14.36%). The player hand gives you a reasonable chance to win, but you should never make the tie wager because it has such a terrible house edge.

French Roulette
The only strategy to French roulette is knowing how to spot this game.
French Roulette is played on a European wheel, which has 37 numbers including a single zero pocket. Dividing the single zero by the 37 total numbers (1/37), we find that European roulette has a 2.70% house edge.
But French roulette has a special rule called la partage. This rule pays half back on losing even-money bets that land in the zero pocket.
As long as you stick with even-money wagers in French roulette, you'll be facing a 1.35% house edge.
Take Your Winnings to the Next Level with These Casino Games
You have a solid chance to win with any of the casino games that I discussed before. But you can really skyrocket your winnings by playing games that offer positive expected value (+EV).
Blackjack (card counting), poker, sports betting, and video poker are four casino games that can offer you +EV. But it's certainly not easy to pull off this feat.
The biggest obstacle is that you need to learn more advanced strategy to beat any of these games.
Poker is the best example, because you're competing against human opponents, rather than just a static house edge.
Excelling in a poker game like Texas hold'em or Omaha Hi Lo requires knowing basic strategy, reading opponents, analyzing post session, and keeping your emotions in check.
These are just the general factors that you need to succeed. Once you get into the heart of the matter, you'll find that there's even more to winning on a consistent basis.
Allow me to explain by discussing card counting and video poker more in depth.

Card Counting
Card counting involves tracking card groups and assigning them a positive, neutral, or negative number value. Here's how you do this:
Cards 2 to 6 = +1
Cards 7 to 9 = 0 (neutral)
Cards ace through 10 = – 1
The general idea is to bet more money when your "running count" is positive, because the deck has more aces and 10 value cards, which improves your odds of getting a natural blackjack.
But the problem is that most modern blackjack games feature multiple decks. This means that you also need to come up with a "true count."
You determine the true count by dividing the running count by the number of remaining decks. Here's an example of how you do this:
Your running count is +10
There are 5 decks remaining.
Your true count is +2 (10/5).
When the true count rises, you bet more money to maximize your advantage. You can see how to do this below:
Determine a unit size (e.g. $50)
Figure out your true count (e.g. +3)
Subtract 1 from the true count (3 – 1 = 2)
Multiply this number by your unit size (50 x 2 = 100)
Your bet should be $100, or 2 units
Simply knowing how to count cards is only half of the battle. You also have to be good at blending in with other players so that the casino doesn't realize you're a card counter.
A good way to do this is by visiting land-based casinos and taking mental notes of how the average player acts. You may even want to take notes on your smartphone after each session.

Video Poker
The first step to making long-term video poker profits involves finding +EV machines. These include full pay versions of Deuces Wild, Double Bonus, and Double Double Bonus.
The downside is that very few casinos offer these full pay machines. You should use vpFREE2.com to find where these games are located.
The "Casinos" tab in vpFREE.com lets you see what video poker machines are offered in different casinos throughout the United States and Canada.
Once you find +EV games, the next step is to learn proper strategy through a video poker trainer. This presents another problem, though, because free trainers don't cover +EV machines.
You'll need to buy a program such as Video Poker for Winners ($49.95) or Optimum Video Poker ($54.95).
Most players won't be thrilled to spend $50 for a strategy tool. But this is well worth it if you have access to a +EV game and play lots of video poker.
Once you practice enough and eliminate your mistakes,
you'll be ready to win long-term profits.
Exercise Bankroll Management
Bankroll management (BRM) is important for both casual and professional gamblers.
Casual players benefit from BRM by keeping track of their gambling expenses and making sure they don't lose more than they can afford. Professionals must be good at BRM to survive short-term volatility and ensure that they continue making profits in the long run.
One good practice is to break your bankroll down into units. This creates more manageable numbers, rather than dealing with dollars and cents.
The unit size can be whatever you prefer, but I always go with the game's minimum bet. Here's an example of how to convert your bankroll into units:
You have $1,000.
Your average bet size is $10.
Your bankroll has 100 units.
The next step is to decide how long your bankroll will last in a given casino game. Here's an example using French roulette:
You bet 1 unit ($10) per turn.
The table is seeing 50 spins per hour.
1 x 50 = 50 units wagered per hour.
The house edge is 1.35%.
This makes your theoretical losses 0.68 units per hour (500 x 0.0135).
Your 100-unit bankroll ($1,000) would last for 147 hours (100/0.68).
Managing your bankroll as an advantage player requires a different process, because you're not playing with the expectation to lose long term, but rather to win.
First off, you need a large bankroll so that you can always survive short-term downswings. One example is a poker tournament pro, who should have at least 100 buy ins for the typical stakes they play.
You also need the discipline to only bet small amounts of your bankroll on each wager/game. Doing so helps you survive rough patches so that you can continue making a living.
Sports betting is a perfect example of this, because professionals only wager 1% to 2% of their bankroll on any single contest.

Have a Strategy for Comps, Too
Almost every casino offers comps to retain loyal customers. And you obviously want to get the best comps possible wherever you gamble.
The good news is that you can research comps for both land-based and online casinos in a matter of minutes.
For example, I did a search on the top loyalty programs for Las Vegas low rollers. El Cortez, Gold Coast, and Palms turned up as three of the best destinations for low stakes players.
I did another search on online casinos that offer good loyalty programs. Bovada, Drake Casino, EuroGrand, and Inter are a few sites that turned up in my search.
You can also do your own research rather than relying on word of mouth. This is a matter of visiting different casino websites and looking in their loyalty section.
Here are some aspects that you want to keep in mind when doing this:
Rate When Exchanging Points for Cash – $1 for 100 points is standard.
How Much You Need to Gamble to Earn Points – 1 point for $10 wagered is standard.
Qualifying Casino Games – Some games are excluded from earning bonuses.
VIP Bonuses– Most casinos allow you to work towards better bonuses.
Conclusion
Developing a smart gambling strategy can feel daunting. But you can make this matter easier by breaking it down into a few phases:
Knowing the highest paying casino games
Learning strategy for these games
Practicing bankroll management
Getting the best comps
The rest is simply executing what needs to be done by putting time into the matter.
Most casino games don't have extensive strategy. Even those that do, like blackjack and video poker, are manageable with a little work.
If you truly love casino gambling, then I highly recommend that you put the time into developing a good strategy. This will help you win more profits, or the very least limit your losses.