Table Tennis Predictions and Picks for May 28, 2020

Another day in which you can bet on table tennis online is upon us. The European pro scene is packed with some highly-competitive events and there are tons of juicy odds and bonuses flying around.
The top rated table tennis sites provide extensive coverage of all of these and you would be wise to turn to them if you want to maximize your chances of turning a profit.
If you you've found the sportsbooks that fit your needs and feel you are ready to place some wagers, my table tennis betting tips for Thursday can help you out with some insight on which are the best matchups to target today.
You can find my daily predictions complete with odds and reasoning in the end but first let's check what today's schedule brings us.
Today's Table Tennis Games
I'm going with three different events and they all stage several mini-tournaments throughout the day.
This means that the professionals taking part play more than one game each day and this is certainly something you should consider when placing your wagers.
Here are my top picks from today's match list.
Moscow Liga Pro, Russia
Alexander Frolov vs. Pavel Pinkovskii
Sergey Vakar vs. Alexey Yanshaev
Vladimir Petrov vs. Danila Andreev
Dmitrii Basmanov vs. Igor Meteleshko
Setka Cup, Ukraine
Yuri Kolesnik vs. Roman Gnoyevoy
Andrey Melchenko vs. Dmitry Prokopenko
Igor Trydukh vs. Alexander Naida
Sergey Stepankov vs. Aleksandr Alekseyev
ProSpin Series, Russia
Anatoly Gorelkin vs. Oleg Tretyakov
Konstantin Ermolenko vs. Denis Filatov
Igor Zaitsev vs. Dmitriy Masliy
There are some really exciting games coming up and if you're still not found a suitable bookmaker, you can check the ones we recommend below:
They excel in providing high odds and limits, timely updates, fast transaction, and some great promotions. You will be in safe hands with any of them.
Betting Picks and Predictions for May 28th
Let's focus on the important part now. Here are my top table tennis picks for Thursday:
Alexey Yanshaev to beat Sergey Vakar; -190
Alexander Naida to beat Igor Trydukh; -155
Konstantin Ermolenko to beat Denis Filatov; -105
Igor Zaitsev to beat Dmitriy Masliy; -160
Alexey Yanshaev may not be in top form right now but he remains way more experienced and focused than one of his opponents today Sergey Vakar. I'm backing the favorite here to get another victory against Vakar in the Moscow Liga Pro.
For my Setka Cup pick, I'm going with an Alexander Naida win against Igor Trydukh. It will probably be tighter than the odds suggest as Trydukh is no pushover but Naida's superior skill and confidence prove to be enough in most Setka ties and today should be no different.
Konstantin Ermolenko has had mixed results in the ProSpin Series recently but his overall record in the tournament is solid. Furthermore, he seems to experience his biggest problems against the top pros like Roman Korolev and Igor Ovcharenko.
Denis Filatov is a slight favorite here but I feel Ermolenko will edge the tie on account of his experience and better head-to-head record.
My last pick for today is for an Igor Zaitsev win against Dmitriy Masliy. I have no doubt that this will be a tight matchup but Zaitsev holds the advantage and he is more adept at closing out these late games.
This is it for my table tennis betting tips for May 28th. I hope they can help you win some cash and if you're looking for more betting insight, head straight to our predictions and picks page.
We cover other traditional sports and the main esports events every day and present you with the odds and detailed reasoning for our predictions.
September
Casino of the Month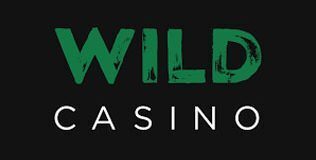 Welcome Bonus
250% up to $5,000